Printer-friendly version
Wolf notebooks are the perfect favor to make for a wolf themed birthday party.  The felt-covered composition books are easy to make with the free printable wolf templates I've made, and are completely no-sew.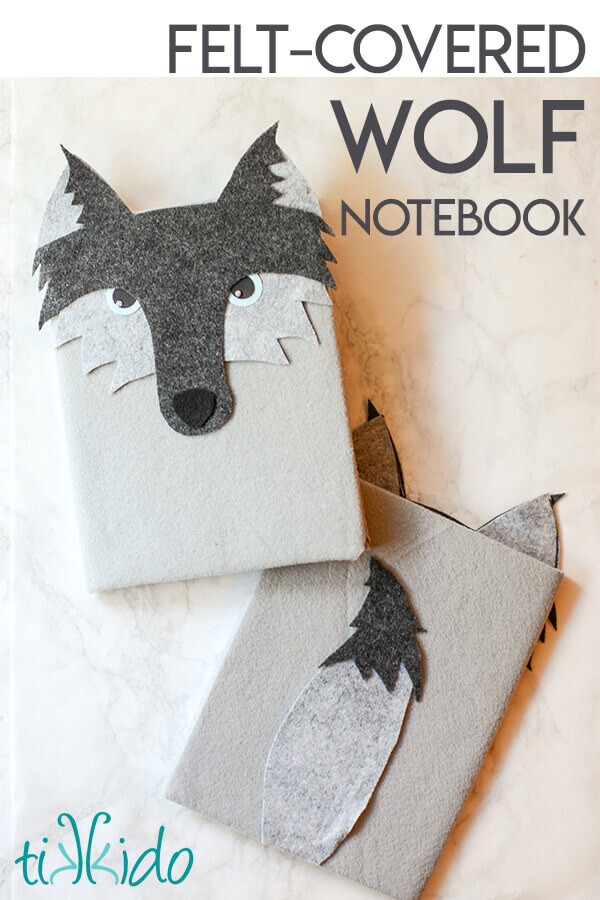 I love giving favors that are actually useful (or consumable).  Kids love the small plastic toys ubiquitous in birthday party favor bags, but the parents, not so much.  The kids at my daughter's wolf birthday party went NUTS for these notebook favors, though.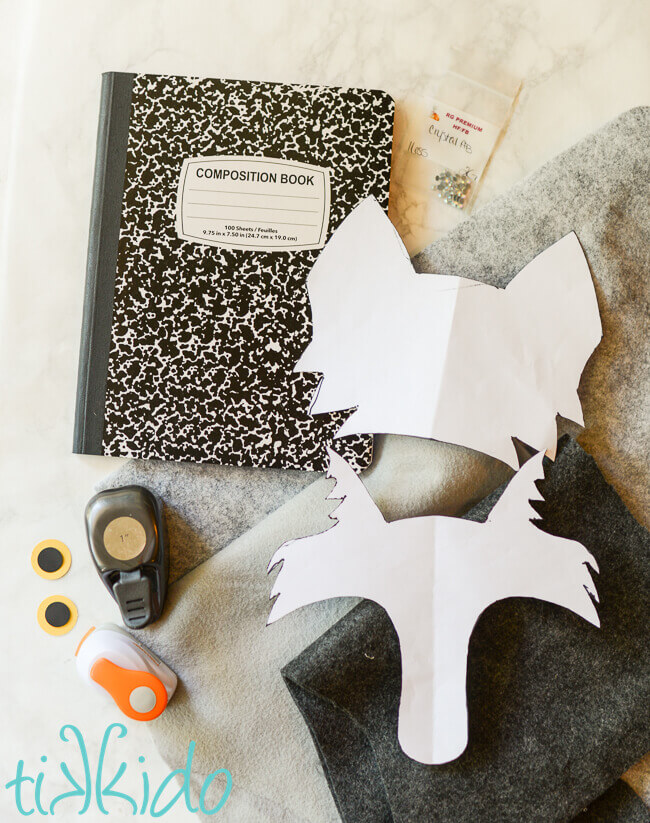 Materials for Wolf Notebook Craft:
printable wolf face templates (scroll to the end of the post to find them)
black cardstock (for pupils) and any color cardstock you want (for iris)
1" and 5/8" round paper punches
composition notebook (I bought mine at the dollar store; they always have them there)
at least two colors of felt for wolf head, plus black for the nose.
more felt to cover the notebook (can be the same color as above or a slightly different color)
low temperature glue gun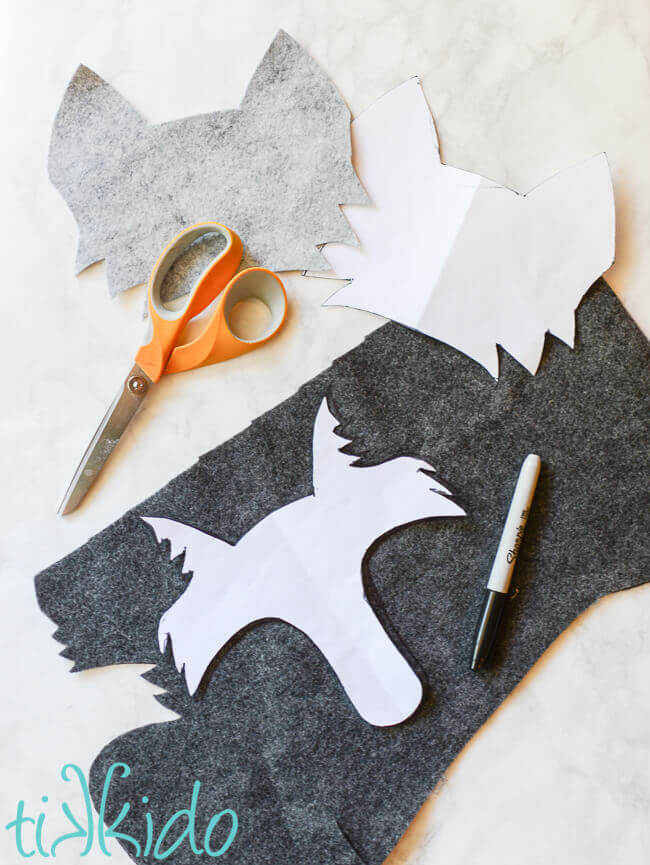 Use the printable wolf face templates (at the bottom of this post) to trace around and cut out the pieces of the wolf face.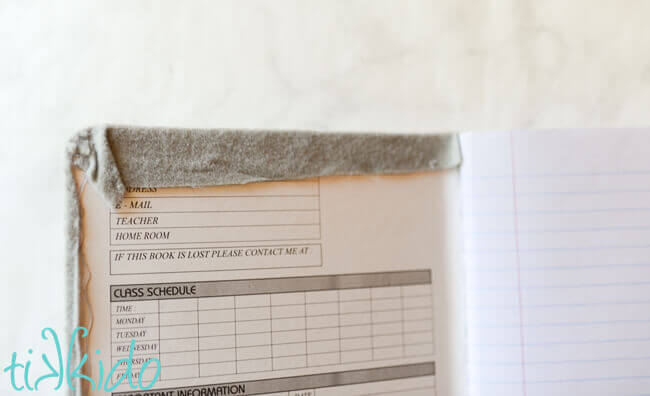 Cut a piece of felt slightly larger than the cover of the composition book and use the low temperature hot glue gun to glue the felt to the outside cover of the notebook.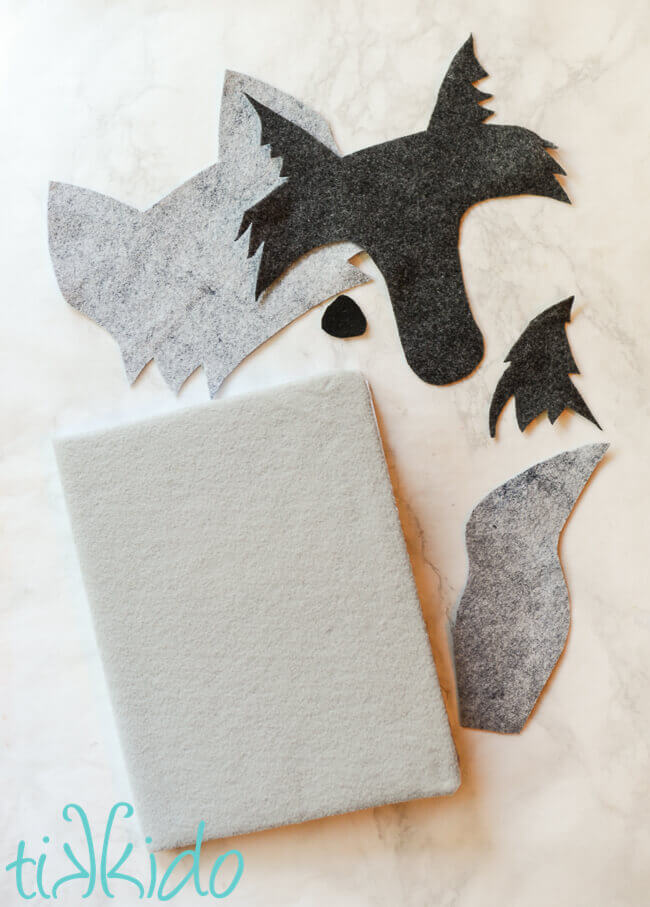 Layer and glue the pieces of the wolf face together, and glue the wolf face to the front of the felt-covered notebook.
I evidently forgot to take a picture of how to make the eyes, sorry.  They're just the larger punched circles of cardstock with the smaller pupil circles glued in the centers, and an accent rhinestone added for a bit of sparkle.  You can see what I mean in the video above.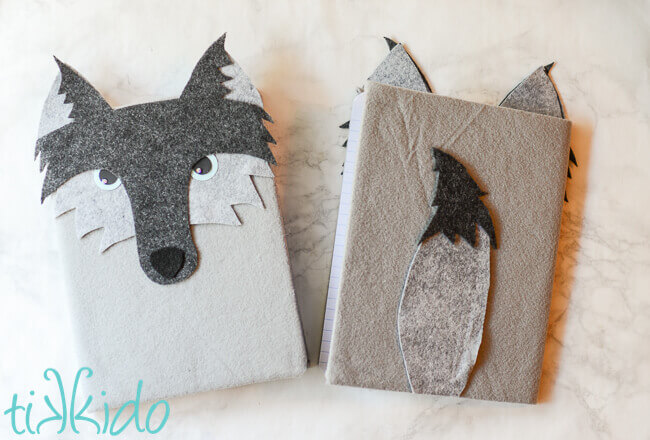 Add a felt tail to the backside of the notebook, if you'd like.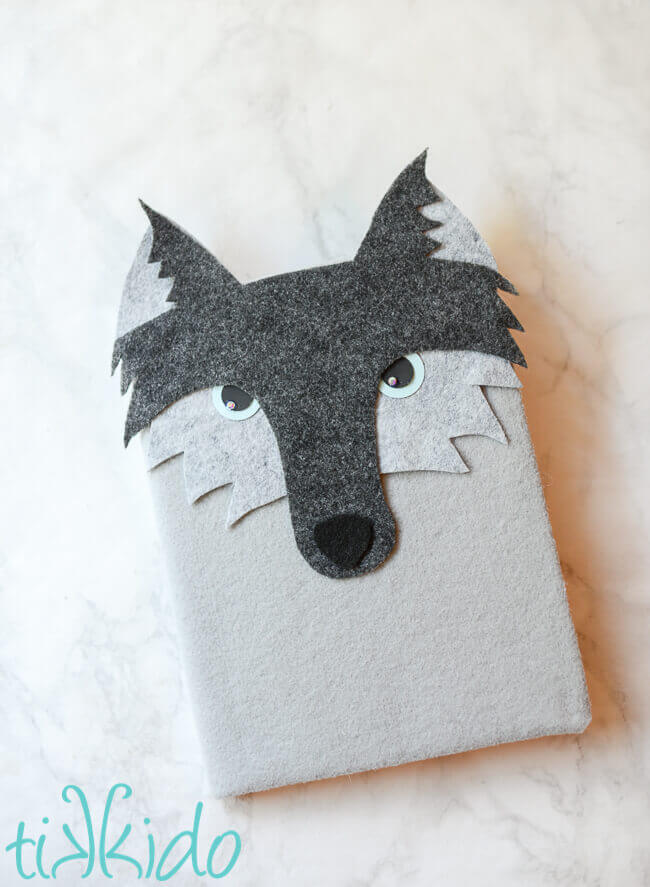 I packaged these wolf notebooks with a pen and wolf temporary tattoos in the wolf gift bags I made with the same template.  The kids loved them, and my daughter in particular can't wait for school to start so she can use her notebook in class.
Printable Wolf Templates: