Printer-friendly version
Turn a plain paper gift bag into a wonderful wolf gift bag using felt and free printable wolf mask templates.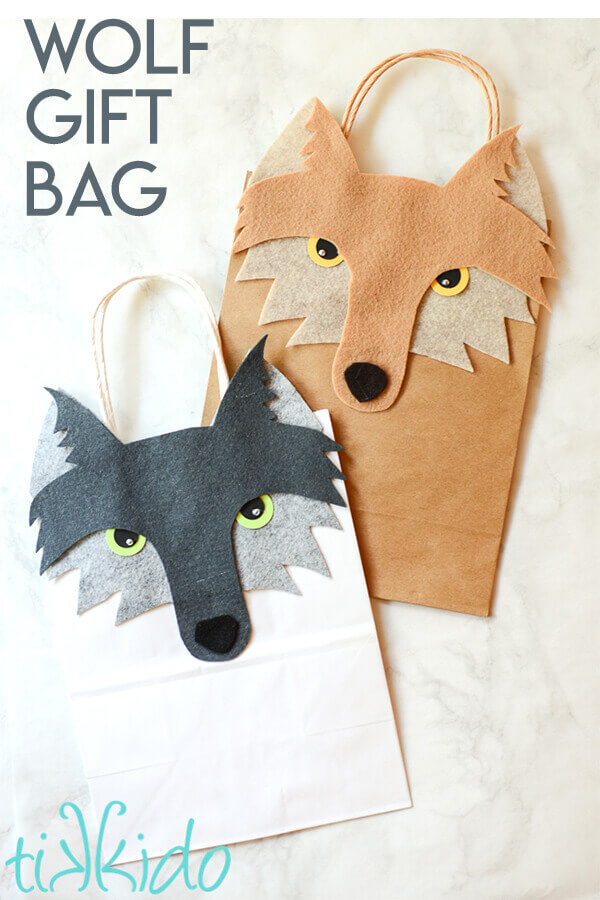 I absolutely love creative gift wrapping projects (and have done many of them).  My daughter's recent wolf themed birthday party gave a fun excuse to come up with a new gift bag idea for the favors, and I made these wolf gift bags to hold all the howlingly fun goodies I made.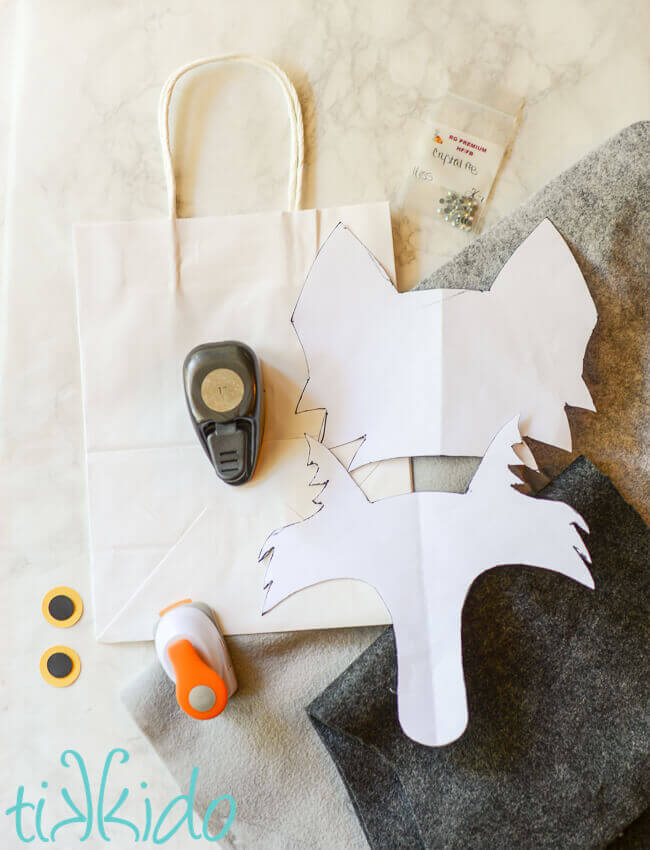 Materials for Wolf Gift Bag Tutorial:
Plain 8x10 paper gift bags (I used white ones and brown kraft paper ones)
two tones of felt in wolf colors
black cardstock (for eye pupils)
colored cardstock (for the colored iris of the eyes)
small rhinestones (optional)
low temperature hot glue gun
printable wolf face/wolf mask template (scroll below to find the printable)
scissors
marker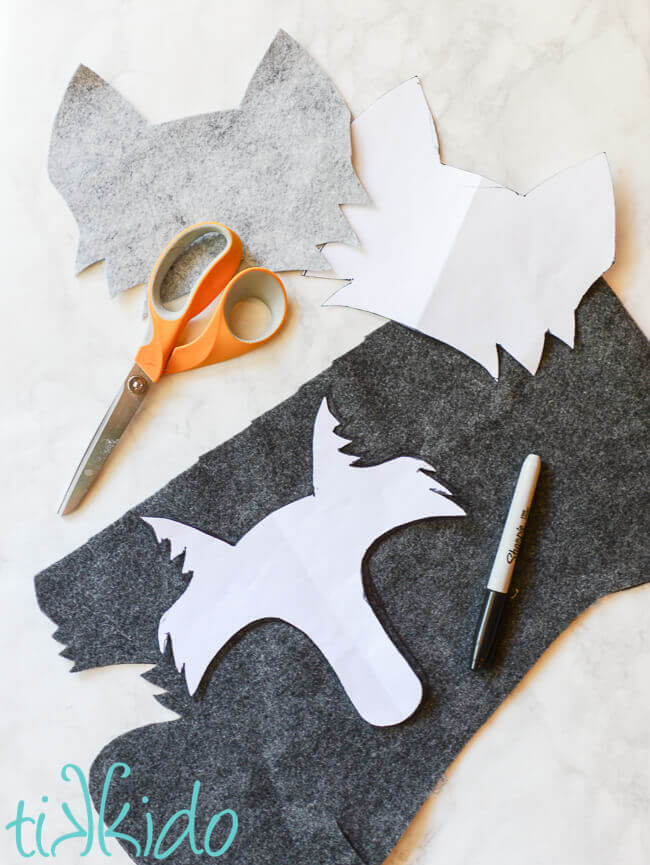 Print out the two wolf template pieces and cut them out.  Trace the shape of each piece on a piece of felt (I used a permanant marker), and cut each piece out of felt.  
Cut a nose (I just did it freehand, kind of a rounded triangle) out of black felt.
Punch two pupils with the smaller circle punch out of the black cardstock. Punch two irises out of the colored cardstock with the larger circle punch.
Glue the pieces of the eyes together, and add a small rhinestone accent, if desired.  It's not necessary, but it does make the bags look really good!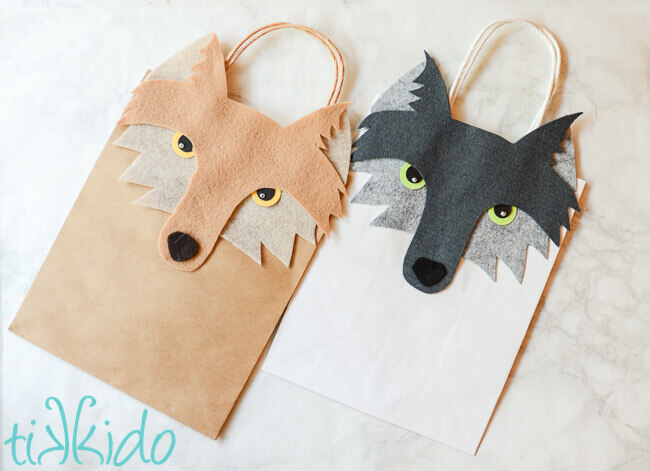 Glue the layers of the felt wolf together, and then glue the whole thing to the front of the plain paper gift bag.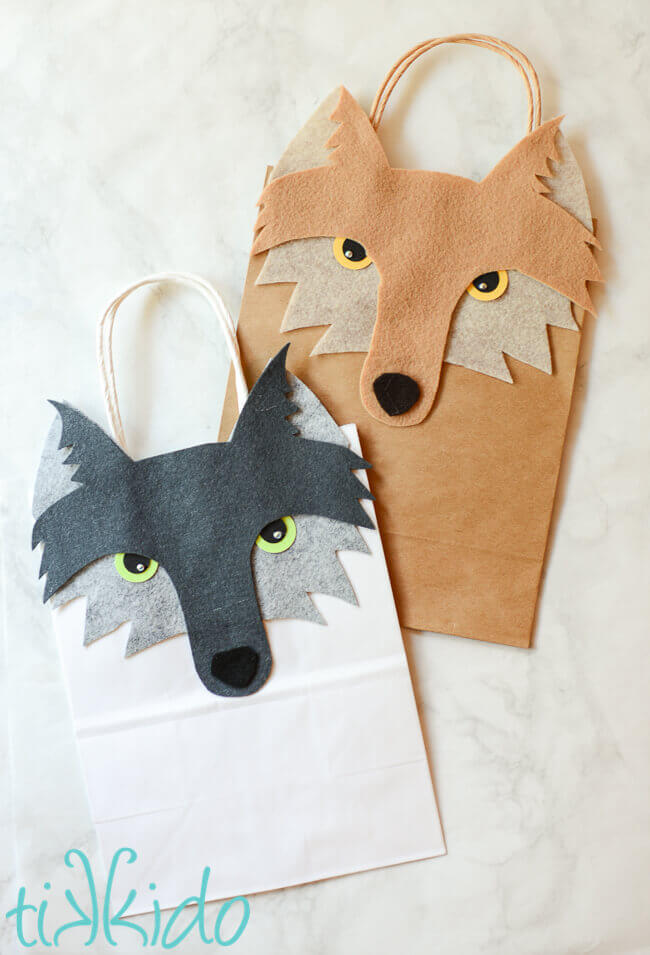 Then fill with all sorts of wolfish goodies!  
Printable Wolf Mask or Wolf Face Template for Wolf Gift Bags:
Other Wolf Themed Posts You Might Like:
Other Gift Bag Tutorials You Might Like: