Printer-friendly version
Halloween is always warm and pleasant here in the Phoenix area, but I remember trick or treating in Ohio when I was growing up, and sometimes, it was seriously cold.  I remember stopping by home for a quick cup of hot cocoa to help us warm up before braving the cold once again to collect more candy.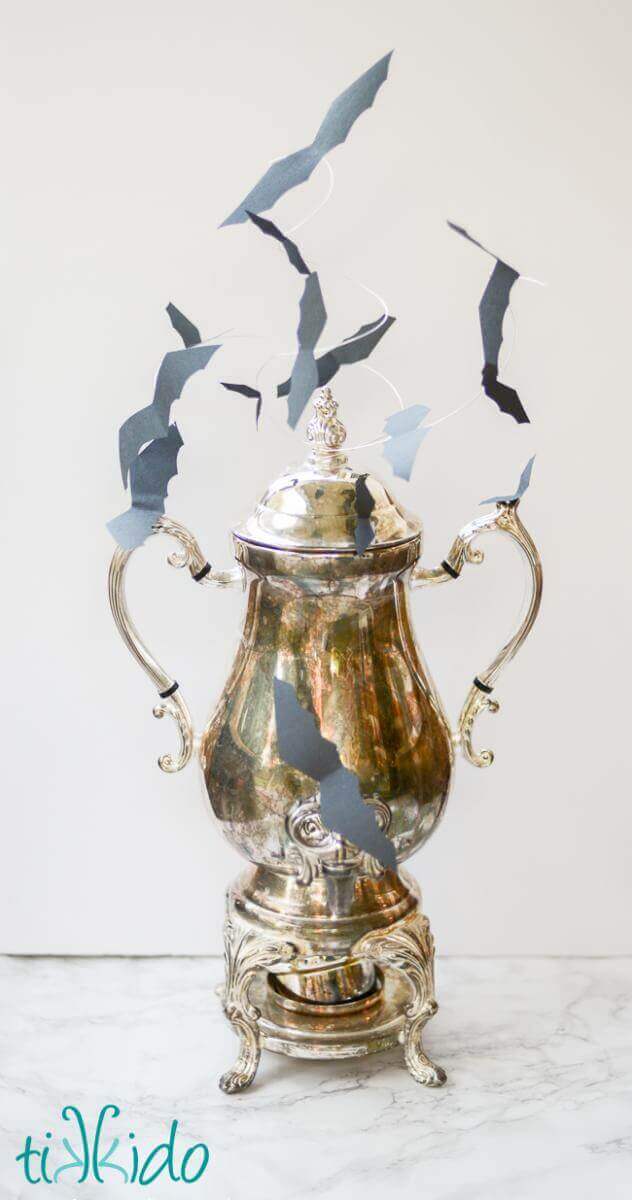 In honor of that memory, and in recognition that most people won't be wearing shorts to a culdesac potluck like I will this Halloween, I wanted to create a hot cocoa station at my Bat Cavern Trunk or Treat.  I already had a beautiful silver plated samovar, which I could fill with hot water.  It was pretty badly tarnished, but I thought that worked perfectly for our spooky, haunted Halloween photo shoot.  (It's definitely not because I was lazy.  Definitely not.)  But I wanted something more to make it fit with my Bat Cavern theme.
Have you ever seen that awesome bat headband tutorial from Martha Stewart?  It's been around for years, and I've always loved it.  I love the flying paper bats, and that inspired me to make this variation to swirl around my samovar.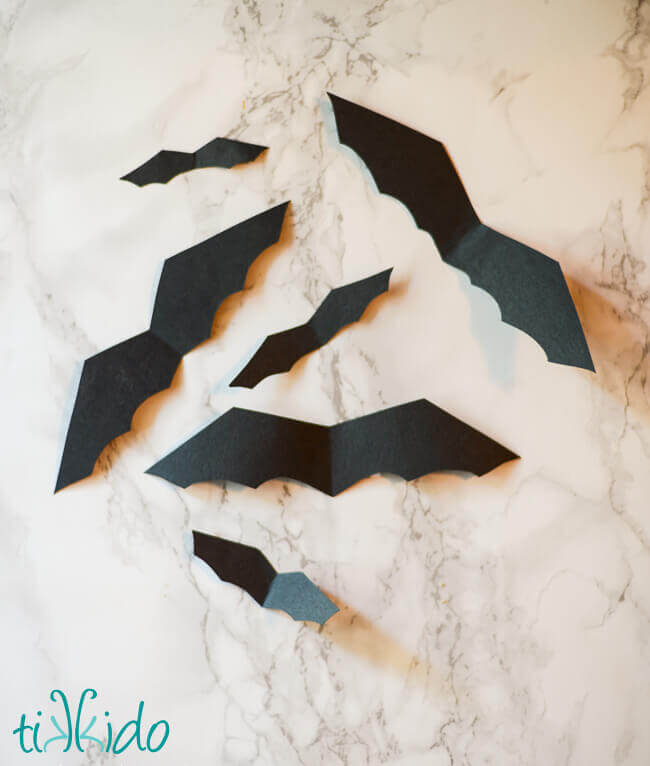 I cut out extremely simple bat shapes in various sizes out of black construction paper.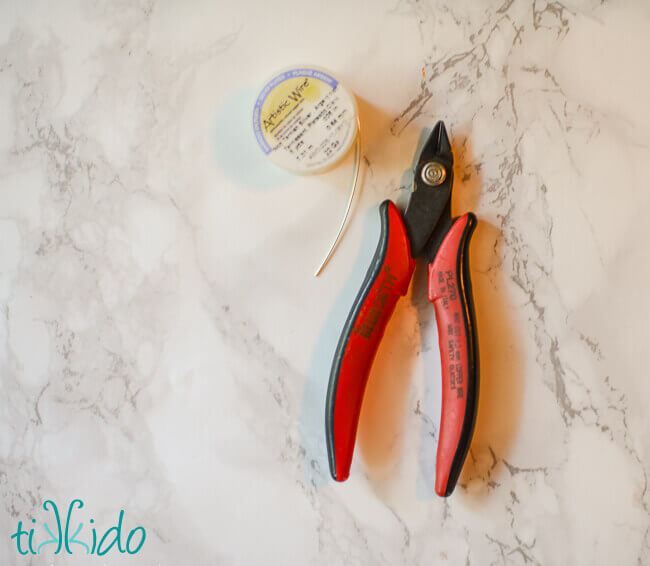 I then cut three lengths of 22 gauge silver craft wire.  One was longish, maybe 18 inches or so, and the other two were shorter, about 12 inches each.  But I wasn't precise about it, and it really wasn't important.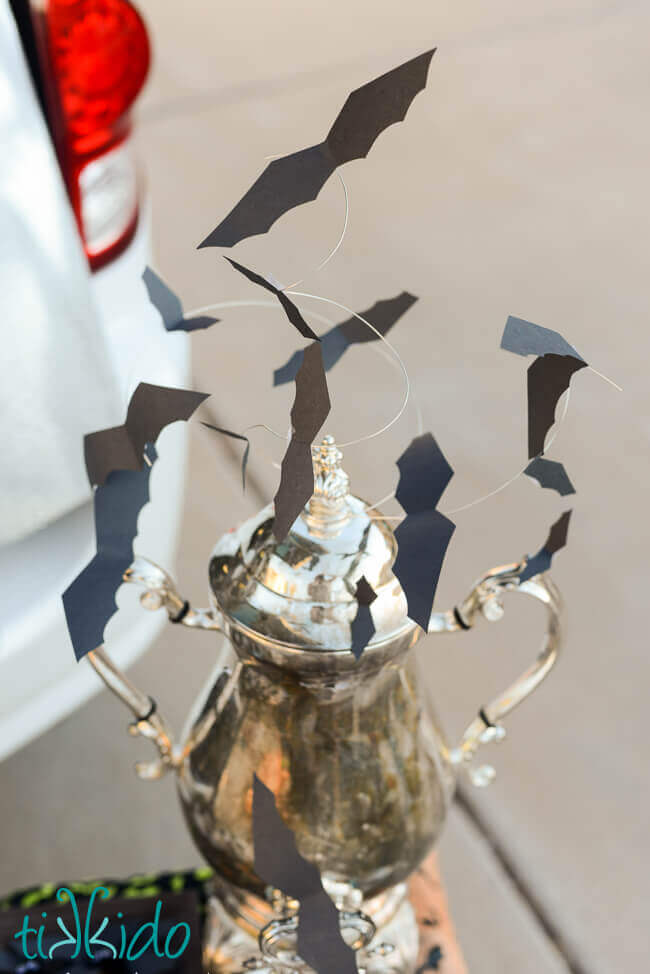 I wound one end of each wire around the handle on top of the coffee urn's lid.  Then I just bent the wires so that they gently swirled and spiraled around the top of the urn, and taped the paper bats to the wires.  
Side note:  did you know that a group of bats is called a cloud of bats?  I love learning little facts like that.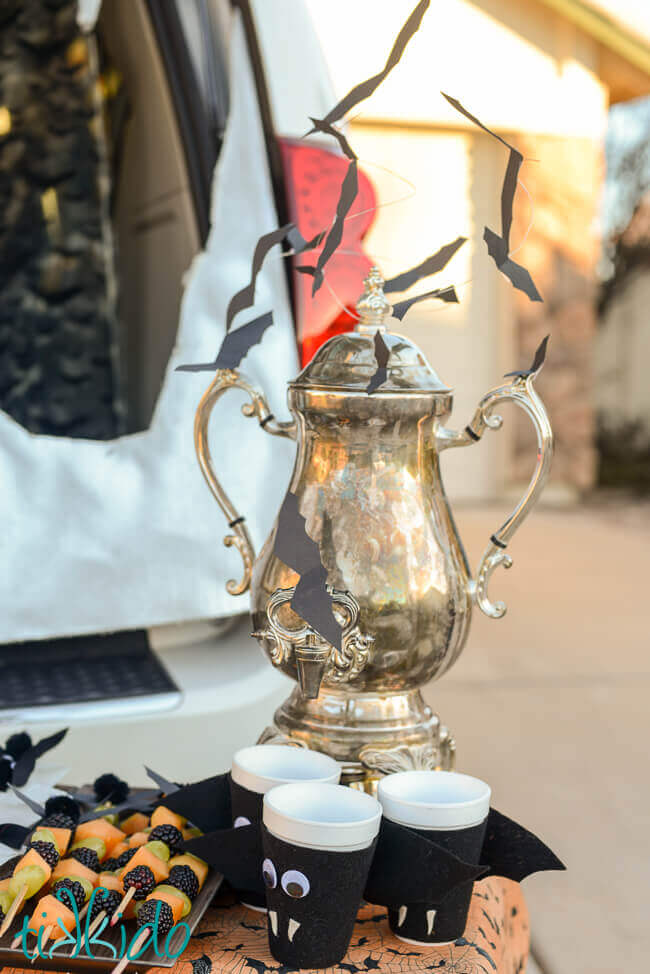 I love how it turned out!  Now that I think about it, it's awfully like my swirling leaves cupcake toppers, just on a larger scale.