Printer-friendly version
I love homemade Halloween costumes!  I love coming up with the ideas with my kids, making them together, having something unique and not like anyone else--the whole shebang!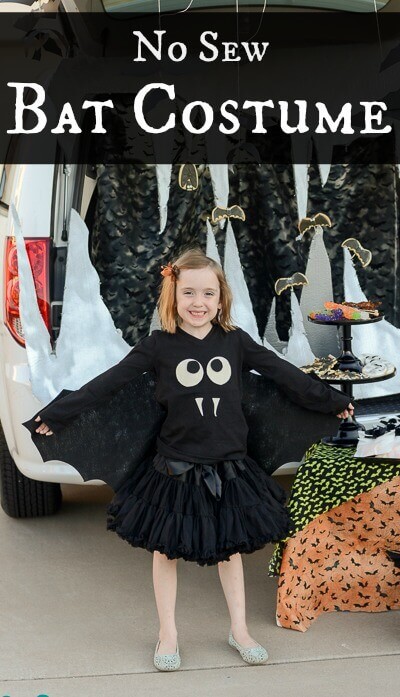 I love easy, too.  I really like easy.  And it doesn't get any easier than this no sew bat costume I made for the Bat Cavern Trunk or Treat.
I bought a plain black long sleeved shirt from Walmart (I think it was $2 or $3), and already had a black pettiskirt.  I bought a yard of black felt, and a square of white felt.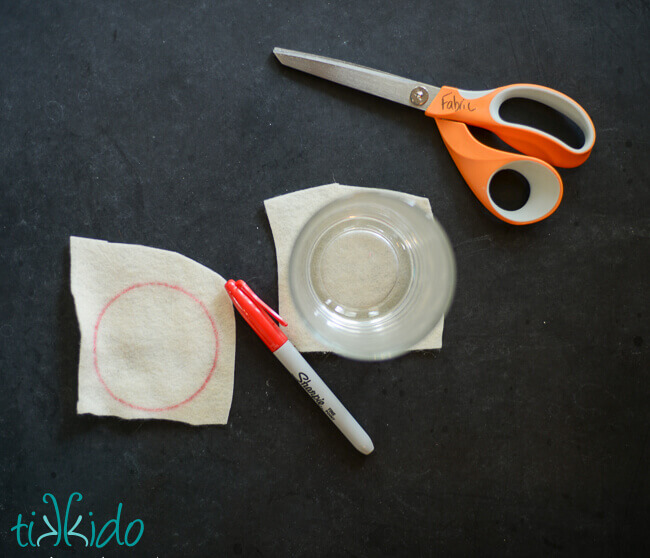 I'm pretty awful at cutting perfect circles freehand, so I traced around a glass to make my perfect white felt circles for eyes.
I cut two smaller circles of black felt for the pupils of the eyes.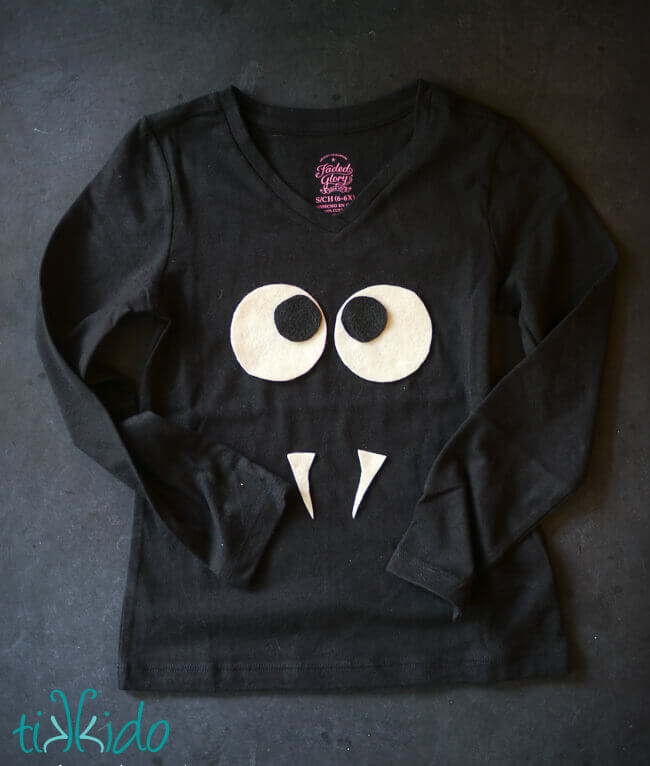 I also cut two triangles for fangs (this is a Halloween bat costume, after all), and just used my glue gun to attach all the pieces to the plain black shirt.  
I measured my daughter's outstretched arms to determine how wide to make the felt bat wings.  I cut the bat wings freehand, no pattern necessary to cut easy inverted scallops in the bottom of a half-circle shape.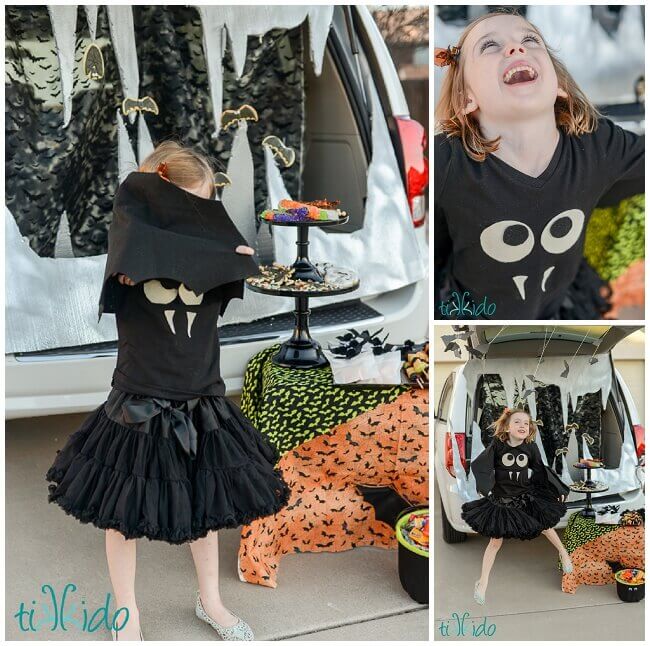 I cut a finger hole in the tip of each side of the bat wings, and used a safety pin to keep the wings attached at the back of the t-shirt's neck.  And that was it.  The whole thing only took about 10 minutes, start to finish.  Pretty good for a homemade costume, right?
Do you make Halloween costumes?  I love seeing new, creative ideas, so if you've got them, send me the photos or links!