Printer-friendly version
Googly eyes make everything better--especially when they're edible!  These edible googly eyes are easy to make with royal icing and some food coloring.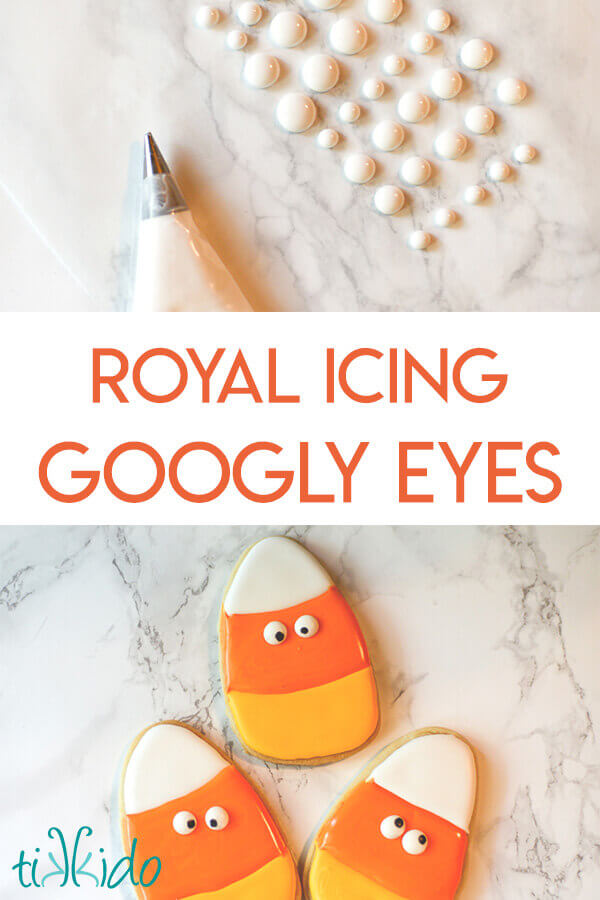 My candy corn cookies were fine with just the stripes of color, but the cuteness factor went up dramatically when I dropped on the googly eyes.
Plus, making a stash of edible royal icing googly eyes is a fabulous way to use up leftover icing.
Royal icing is a fabulous icing.  It can be made thick to hold a piped shape, or thinned down to flood cookies with a flat, even coat of icing.  It dries hard, but not so hard that you can't eat it.  It's the stuff I use to assemble and decorate gingerbread houses--delicious, edible glue.
How to Make Edible Googly Eyes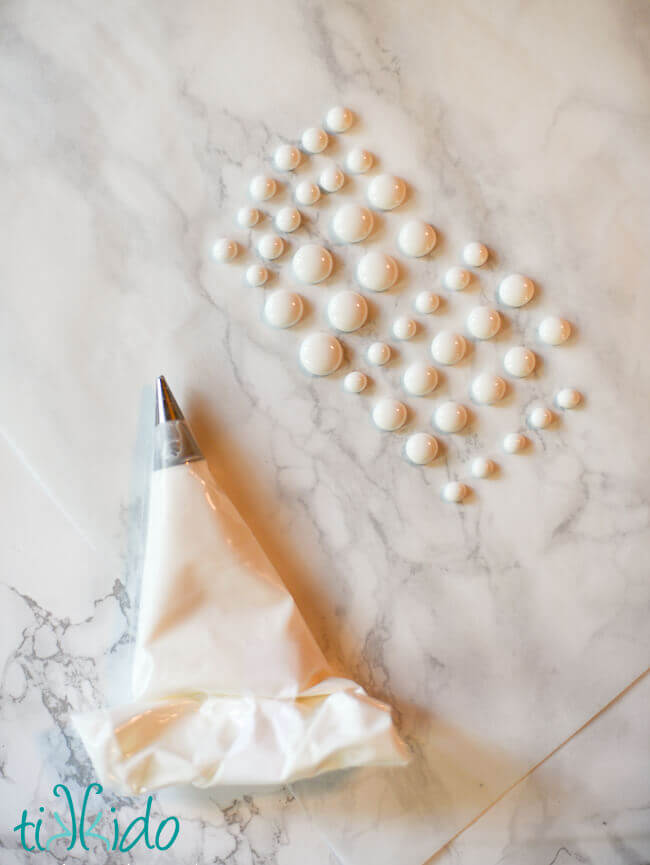 After I'm done making cookies, I often have some plain white royal icing left over.  My grandmother used to use up her leftover royal icing to make the most amazing stash of royal icing decorations, and while I'm not nearly so talented or prolific, I do take inspiration from her work.  Googly eyes are a great, versatile, and insanely easy way to use up some of that extra icing!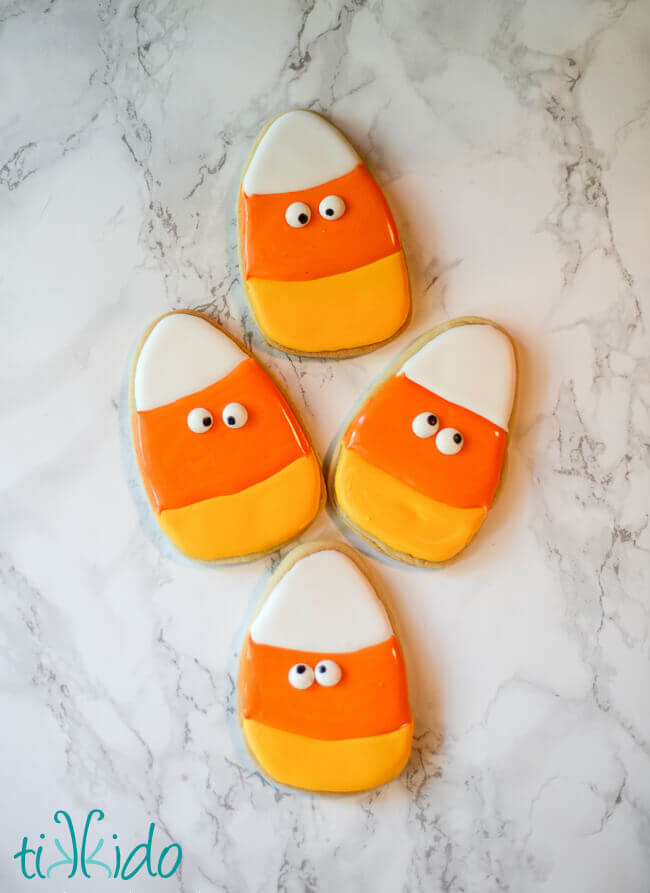 To make the edible googly eyes, just thin the icing to flooding consistency (basically, that means it's thin enough that it flattens out into a smooth surface, and doesn't hold a peak).  Pipe dots on parchment paper or waxed paper (this is how I made my homemade old fashioned Candy Buttons) and let dry.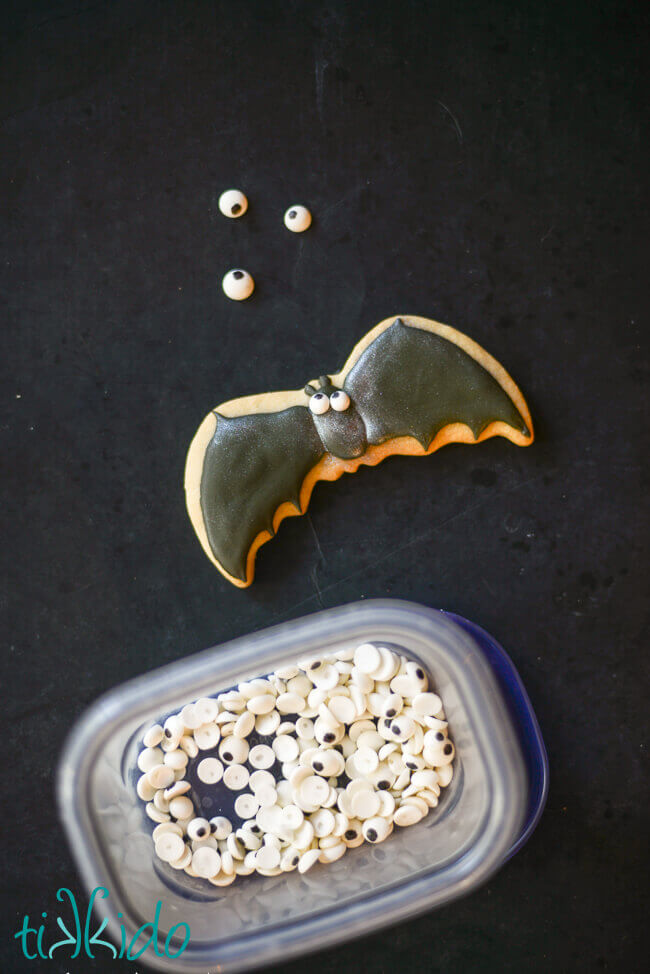 Once they're dry, use a black food coloring marker to draw on the pupils.  The icing eyes added the perfect touch to my bat cookies for the Bat Cavern Trunk or Treat.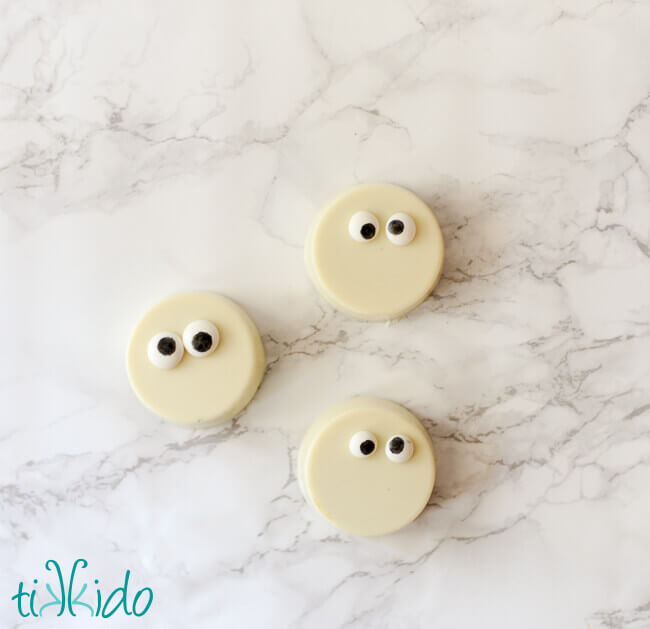 And to the easy chocolate covered OREOs for the Zombie Science party.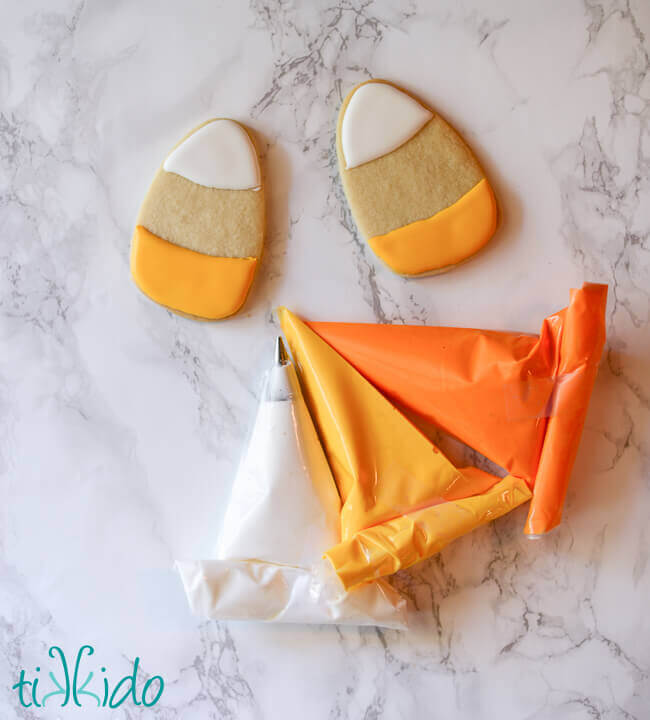 And of coursse, to the candy corn cookies.  See?  They would have been ok without the googly eyes...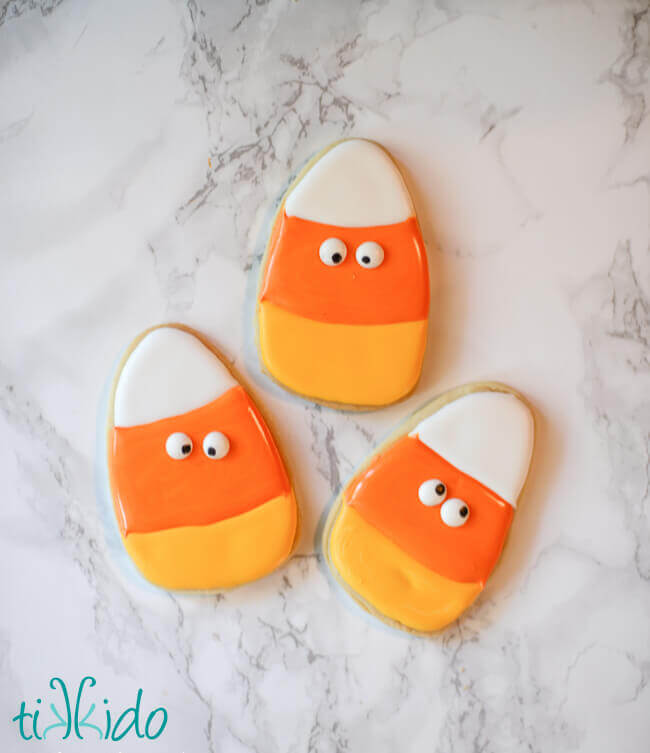 ...but with them?  BAM--adorable!
What would you put these eyes on?  I'm thinking breakfast oatmeal might be a lot more fun if it were looking back at me.