Printer-friendly version
This shop has been compensated by Collective Bias, Inc. and its advertiser. All opinions are mine alone. #StyleMyHoliday #CollectiveBias
I absolutely love beautiful, creative gift wrapping, and it's so, SO much easier to get to the fun stuff if the present comes in a box.  It's hard to make a lumpy blister pack look pretty, no matter how hard I try.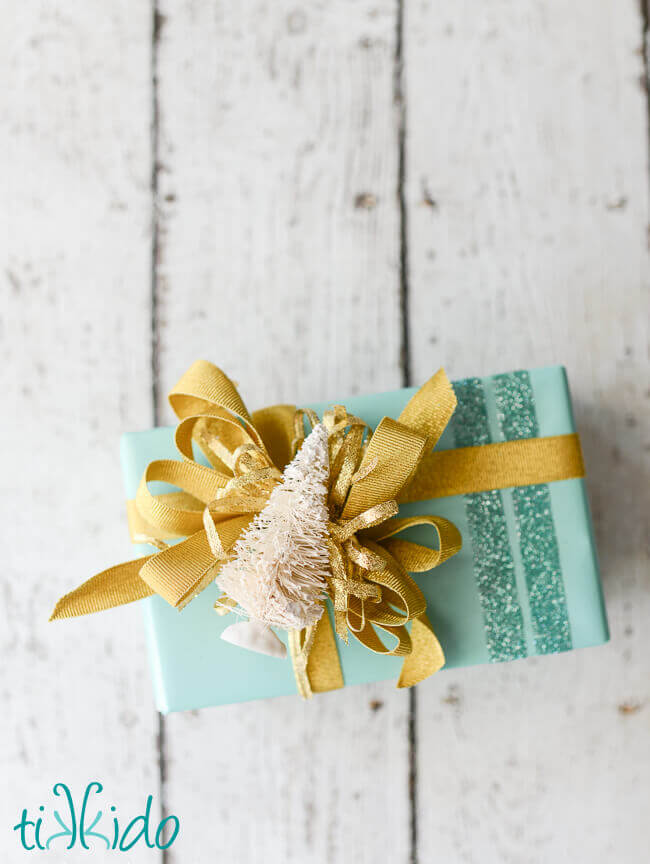 I often resort to putting presents in boxes, just so I can wrap them more easily, but it's even better when the present already comes in a gorgeous presentation box!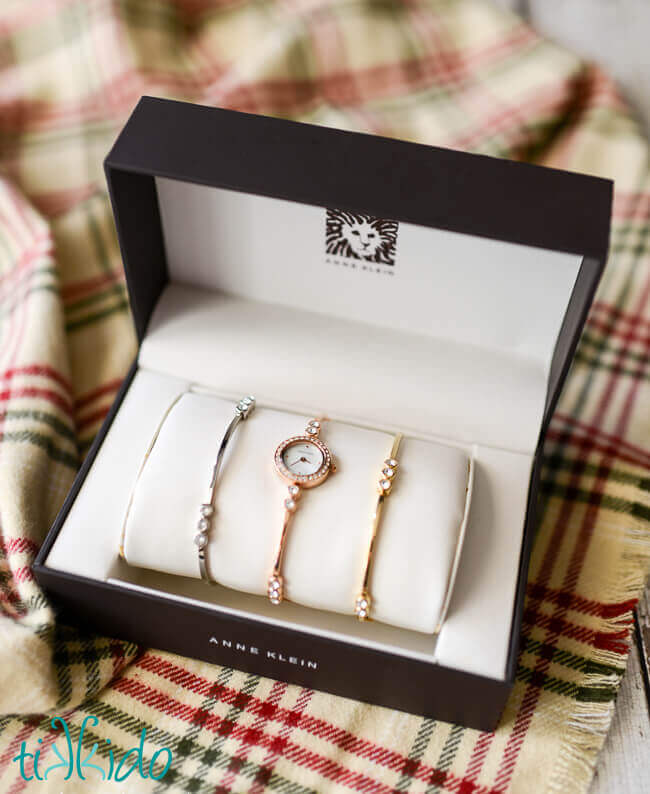 Who wouldn't love to receive a gorgeous Anne Klein three piece watch set like this?  Opening the box is almost as much fun as ripping off the paper wrapping it!  Such a sense of ceremony and presentation.  And just look at those right angles on the box; it just wants to be gorgeously wrapped up and given as a gift.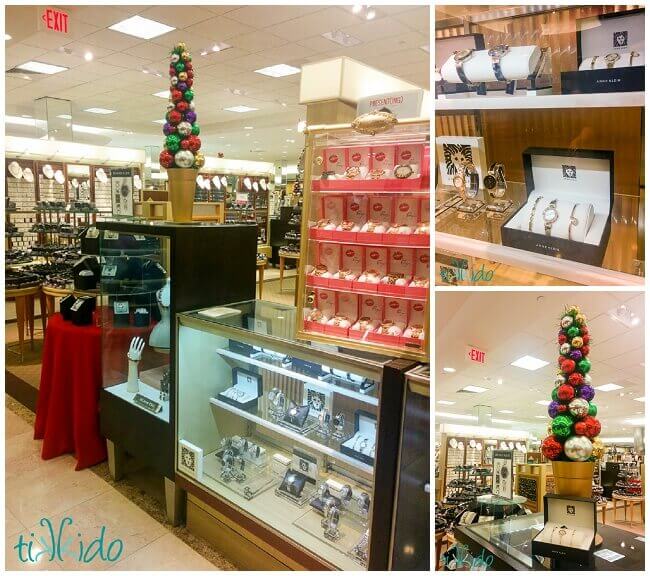 I had a tough time choosing which watch gift set I wanted to give--there were so many gorgeous options at Dillard's--but I eventually settled on the one with gold, rose gold, and silver tone metal.  It goes with everything!  
Such a beautiful gift deserves to be beautifully wrapped, and I wanted to come up with something that would hint at the character of the present inside: something elegant, classic, with a modern twist and just the right amount of sparkle.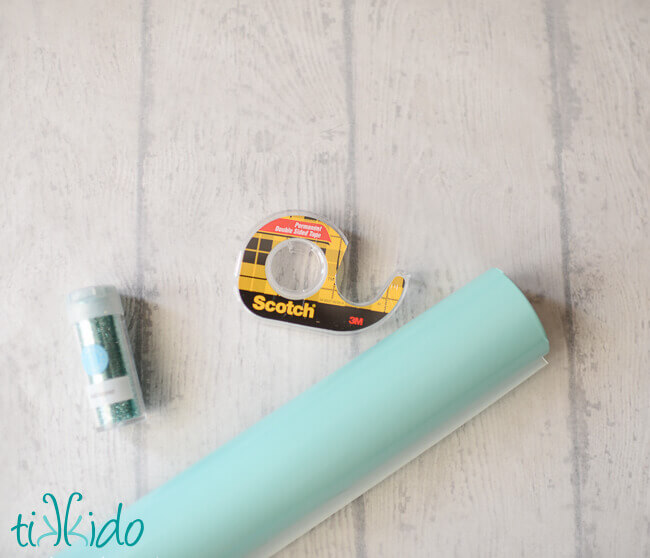 I decided to use my plain aqua blue wrapping paper as the base, and then have some fun turning it into glittering, striped wrapping paper.  I used:
plain wrapping paper
double stick tape
glitter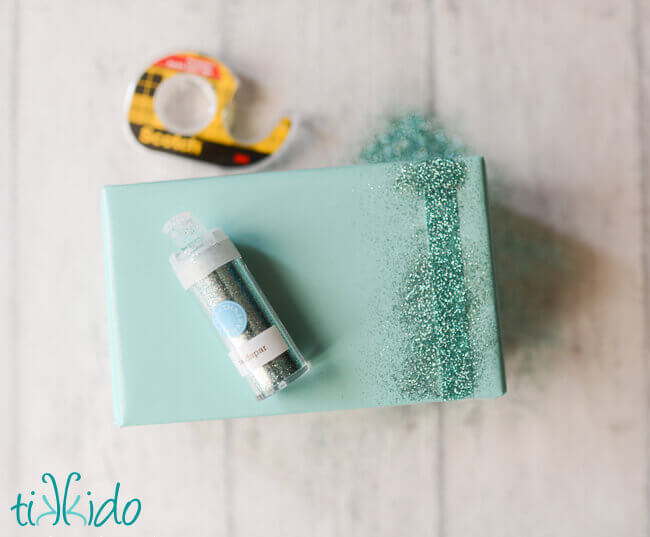 I wrapped the Anne Klein gift box set in my plain wrapping paper, then added a strip of double stick tape, and coated the exposed sticky side with some glitter that matched the color of the paper.  I love playing with texture and color.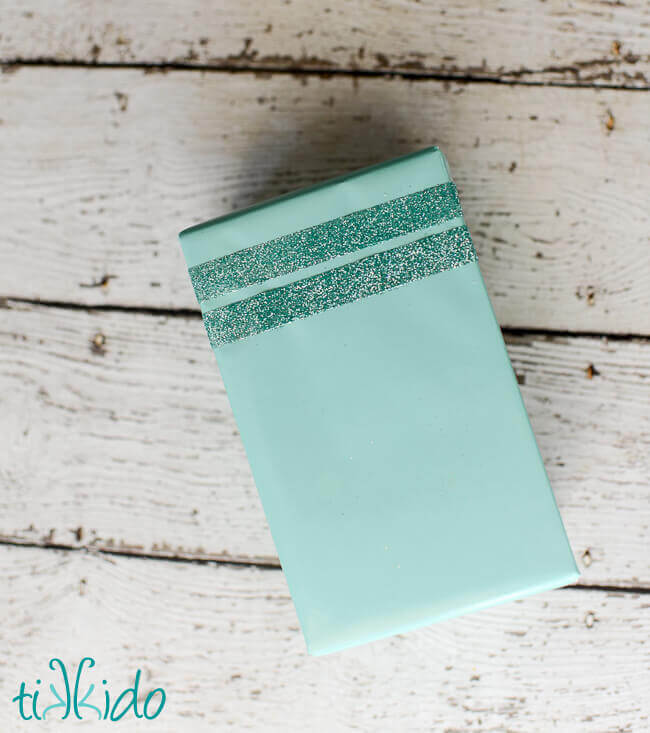 I'm also rather fond of asymmetrical design, so even though I could have striped the entire package with this easy technique, I decided to stick with two stripes of glitter to one end of the box.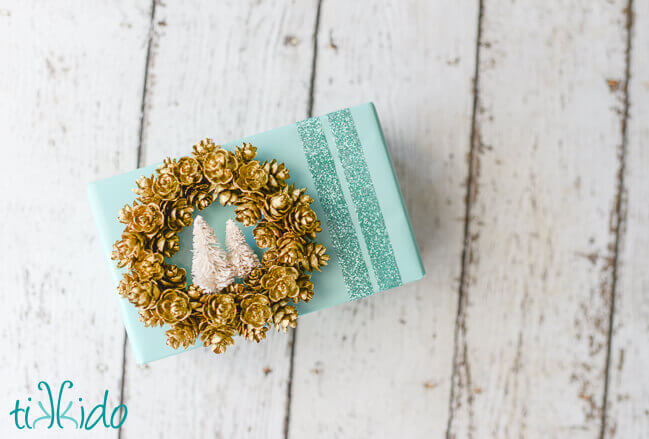 The package looked spectacular with just a golden pine cone ornament used as an embellishment instead of a bow.  (Plus, that way you get two gifts in one!  I love that.)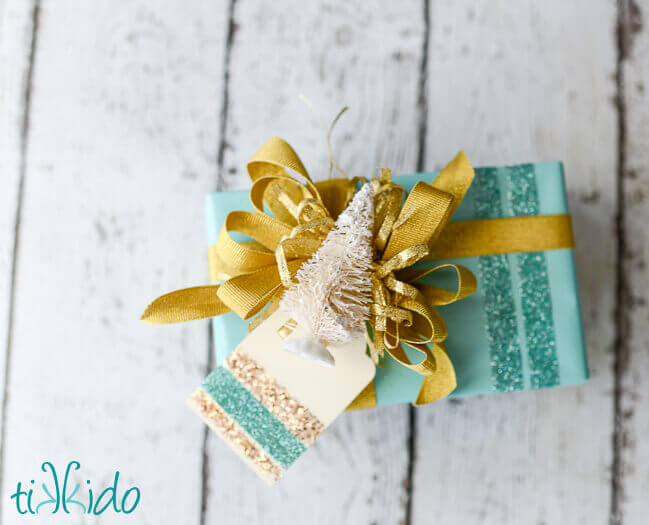 But the present looked equally gorgeous with a classic ribbon bow and gift tag.  Adding the glittery stripes took only a few seconds, but they dramatically change and dress up the look of the package.  I'm so happy with how this technique made my plain wrapping paper look, and I predict that a LOT of the gifts I give will feature these gorgeous stripes of sparkle.

What's your favorite way to wrap up those fabulous gifts you've chosen so carefully?  Share links, pictures, ideas in the comments--I love learning from you!