Printer-friendly version
Apple butter is a fall favorite for me already, so when I had some extra cranberries in the fridge, I thought cranberry butter would be an amazing spread to make.  And I was right.  Cranberry butter is so easy to make (especially in a crock pot!), and has just the right amount of bright, vivid fruit flavor I crave.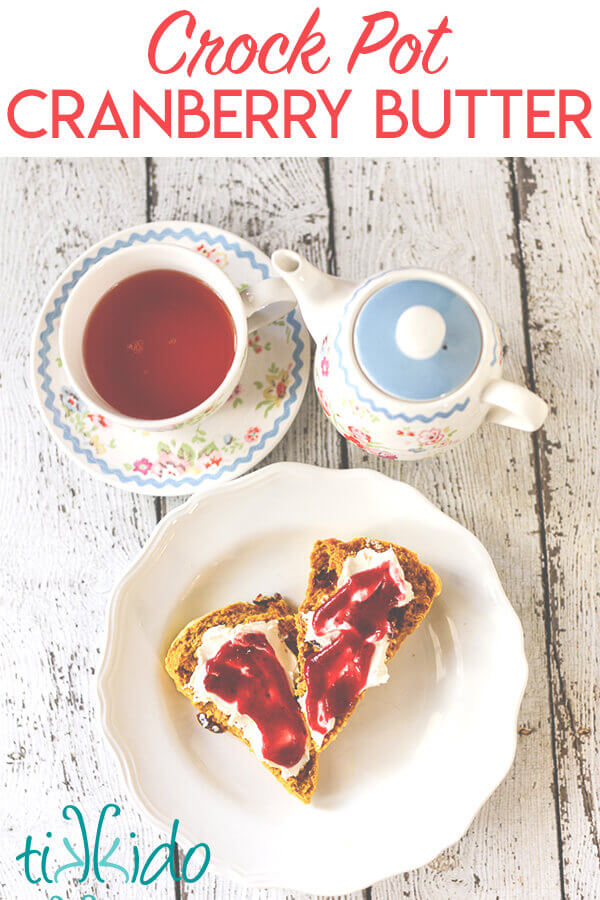 There is nothing better than a hot cup of tea and a well-dressed scone.  Especially if that scone is a pumpkin cranberry scone slathered with clotted cream and cranberry butter on a chilly fall morning.
The rich amazingness of clotted cream is traditionally paired with strawberry jam, but in these chilly winter months, doesn't cranberry butter just sound right?  Bright enough, tart enough, to shock you out of those short winter days?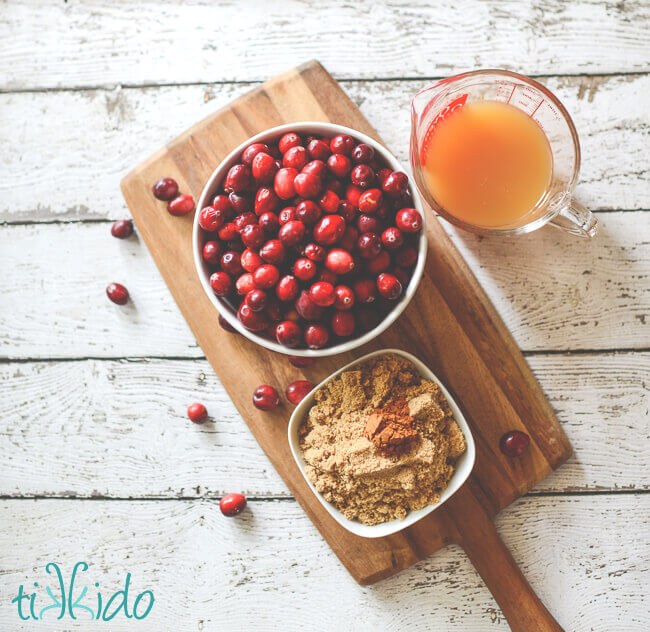 I found this recipe on The View from Great Island, and I didn't change much.  I just didn't have a cinnamon stick, and substituted ground cinnamon.  And it worked gorgeously.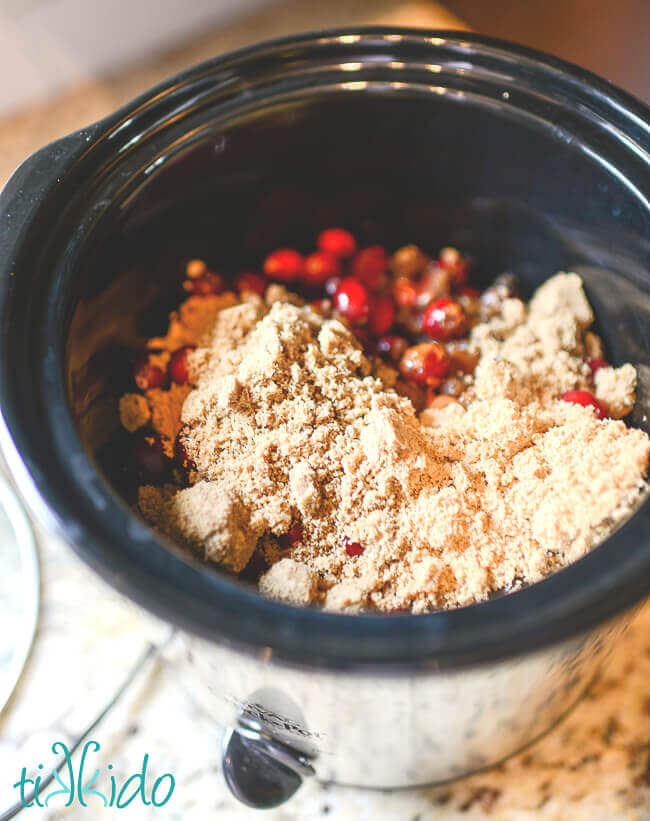 Crock Pot Cranberry Butter Recipe:
two bags of cranberries
1 cup apple cider or apple juice
1 cup brown sugar, packed
1 teaspoon cinnamon
The technique couldn't have been easier.  I threw it in a crock pot.  And then I let it stew at high heat for several hours.  How many?  I'm really not sure.  It wasn't critical.  It's not like this stuff is going to get dry and inedible if you overcook it.  Probably five hours.  Ish.  Just cook it until it's all nice and mushy.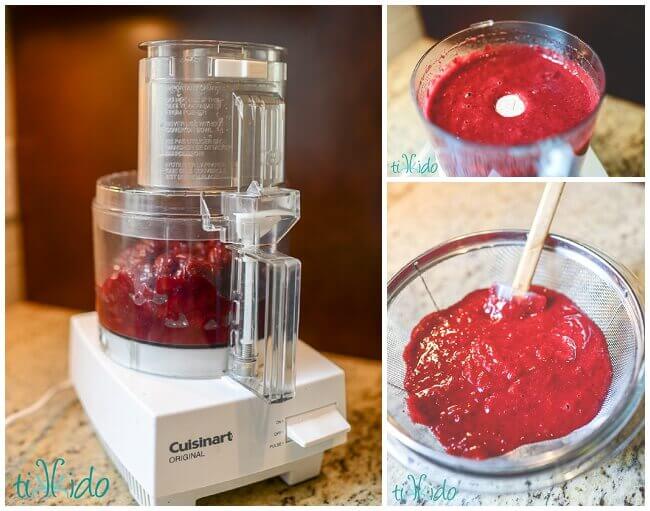 And then blend it all up in your food processor.  Then press the mixture through a fine-mesh strainer to remove the solids.
Or you could just use a Blendtec Blender, which can pulverize anything.  My mom has one, and I swear she made me a smoothie of peaches, skin and all, that was so smoth it was like kissing a baby's bottom.  A delicious, peachy, baby's bottom.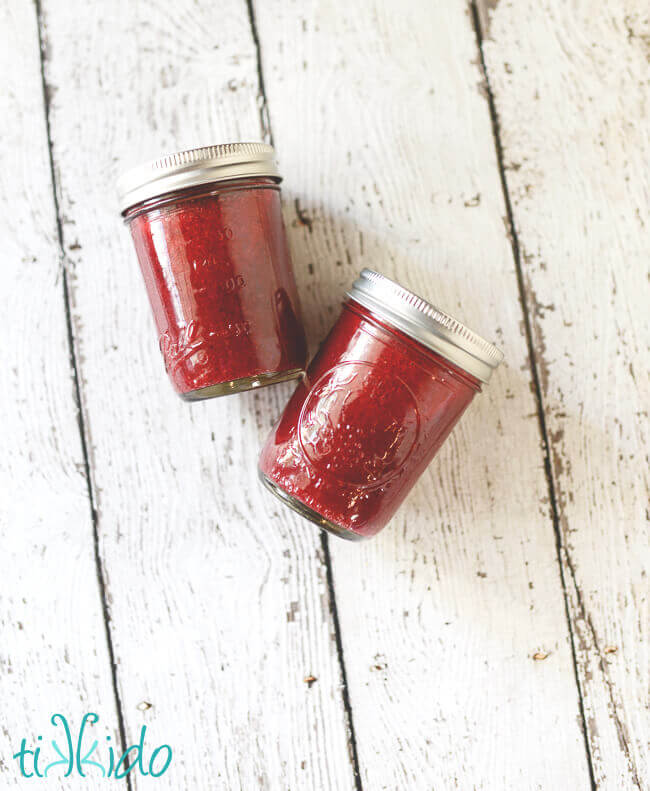 Whichever method you choose, you'll end up with an intensely flavorful spread, just tart enough, but not bitter.  This is cranberry at its very best.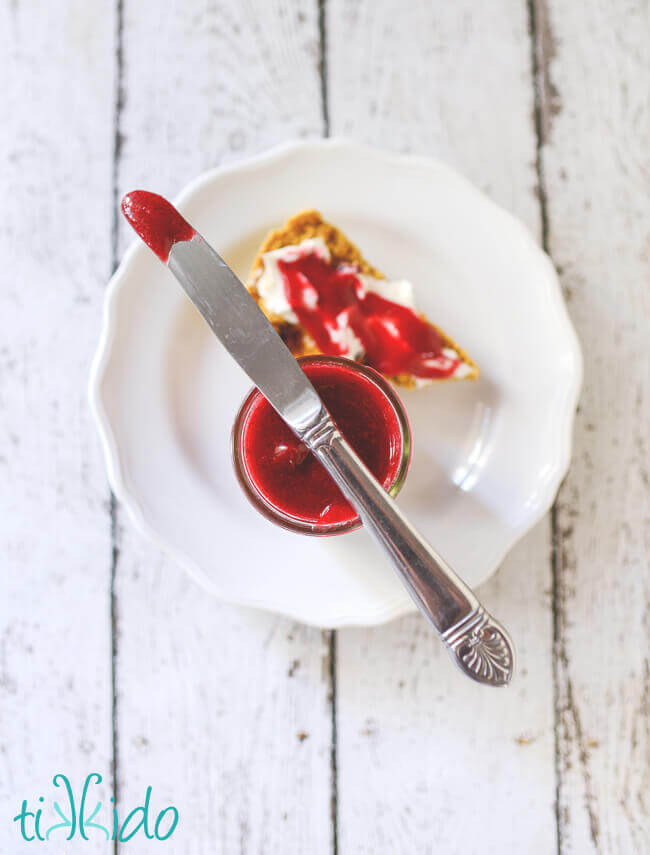 Especially when paired with such spctacular flavors like pumpkin.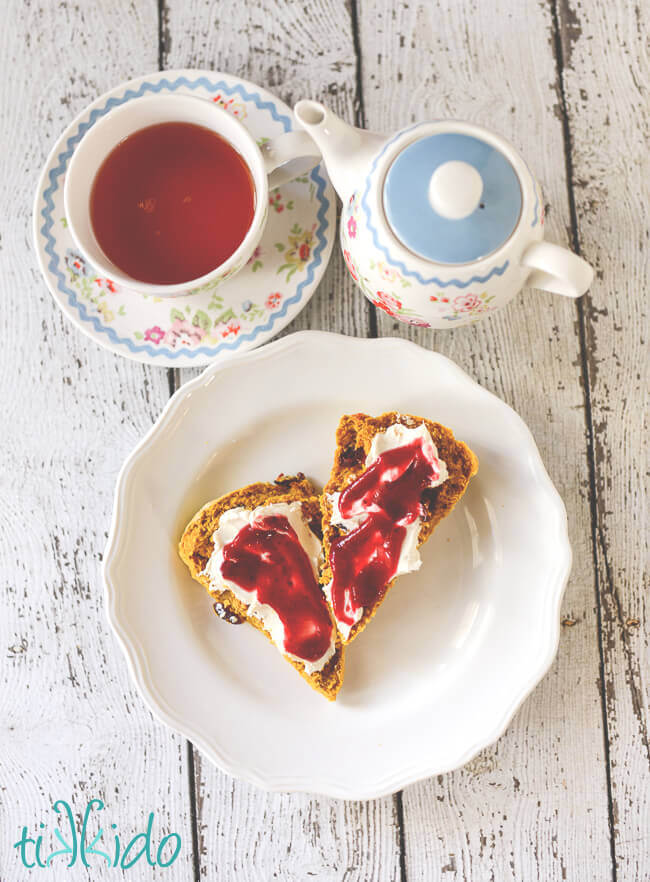 This is so good, you'll want to can a few jars and remember winter in the middle of summer!