Printer-friendly version
I love little details at parties.  It's those tiny touches (often incredibly easy ones, too), that really make a party feel special.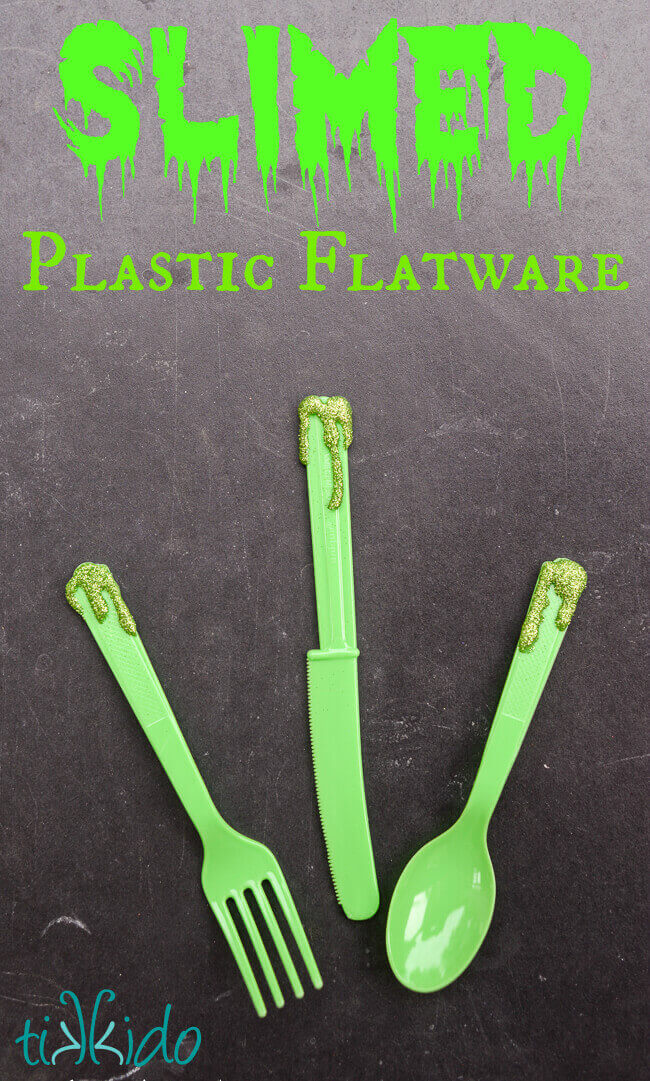 That's why I like projects like these glitter-slimed plastic flatware from the Ghostbusters Halloween party so much.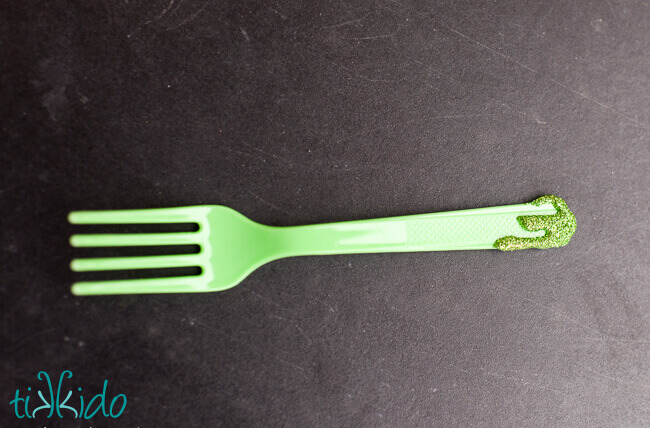 A small thing, but these slimed forks can't be bought at a store (at least not in their current, fabulous form).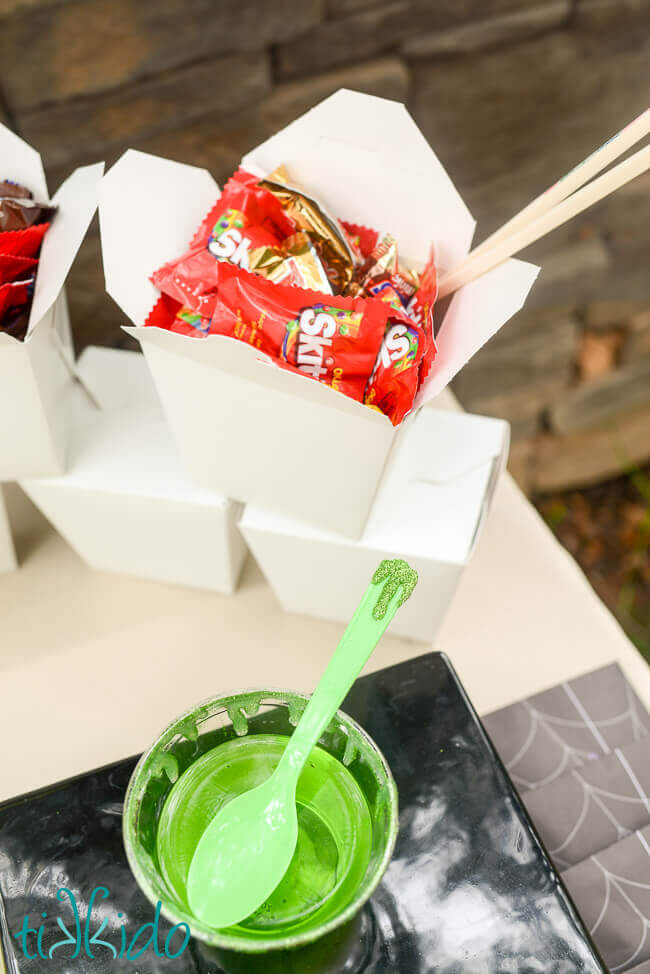 It carries the theme through every element of the party.  Totally worth the few minutes I spent sliming up the forks and spoons.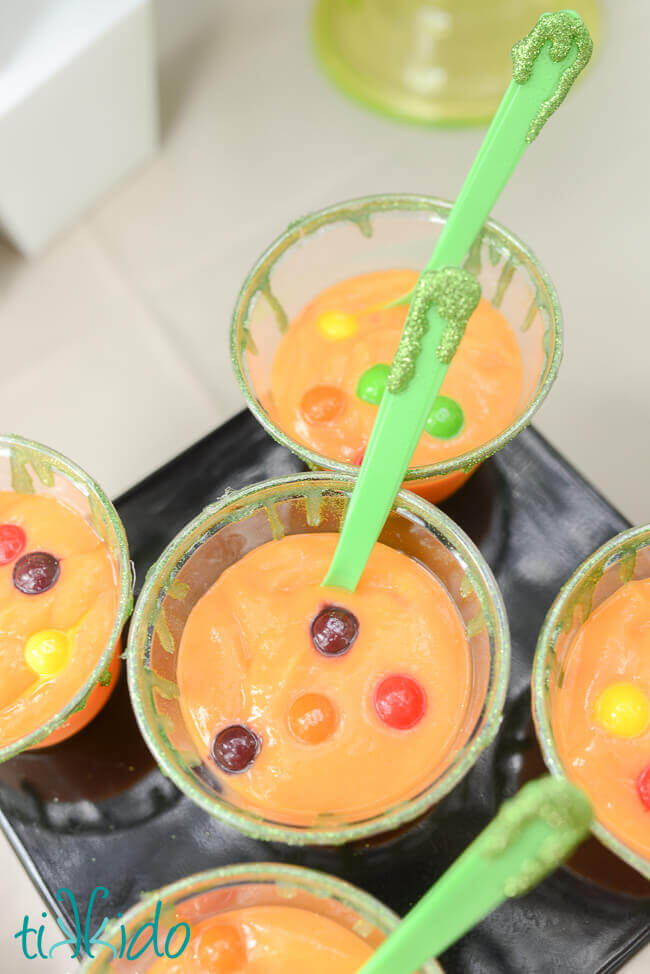 Ready for the full tutorial and all the details?  Head to the next page.
[pagebreak]
How to Make Glitter-Slimed Plastic Silverware for Halloween: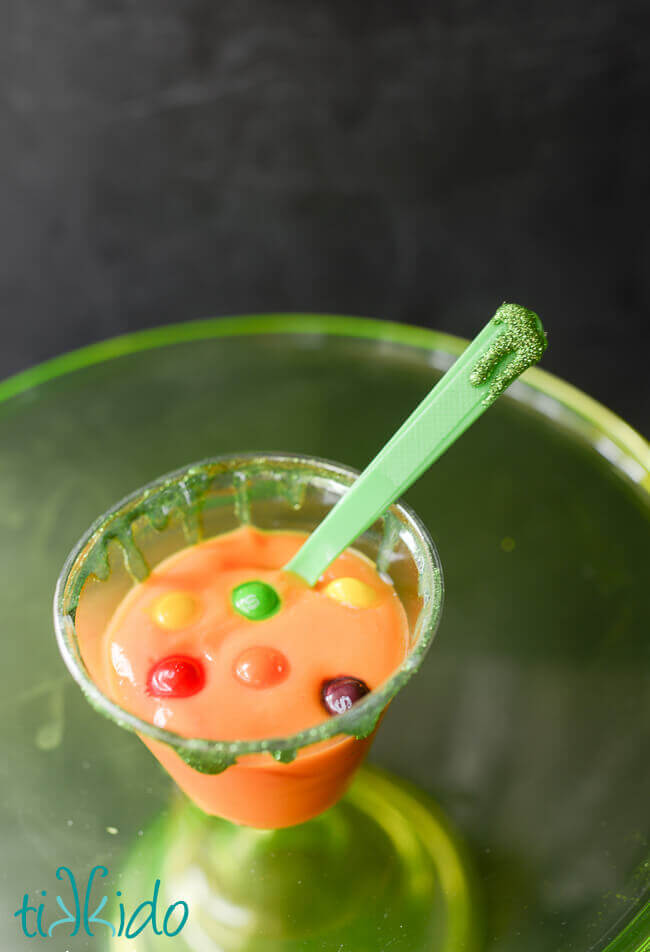 This really is an incredibly simple tutorial, and is essentially the same technique that I used for the sparkling slime garland I made for the same Ghostbusters party.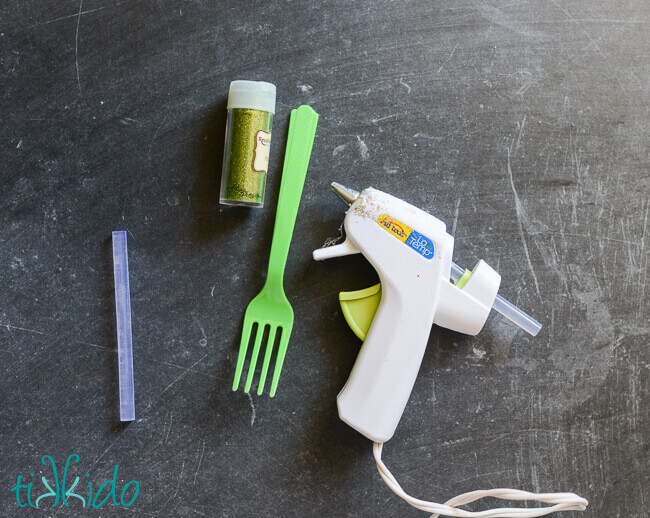 Materials for Glittery Slimed Silverware Tutorial: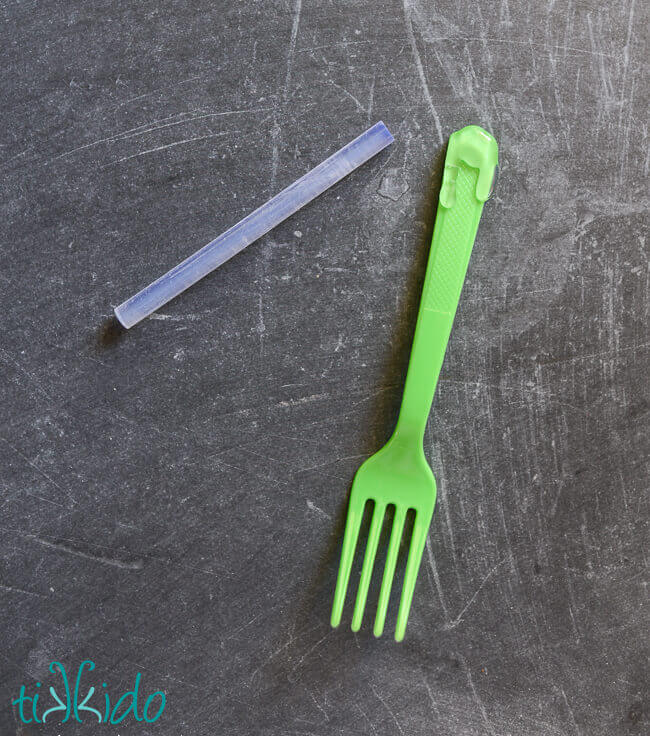 Use the hot glue gun to draw drips of glue on the top of the plastic silverware.  While still hot and tacky, cover in glitter.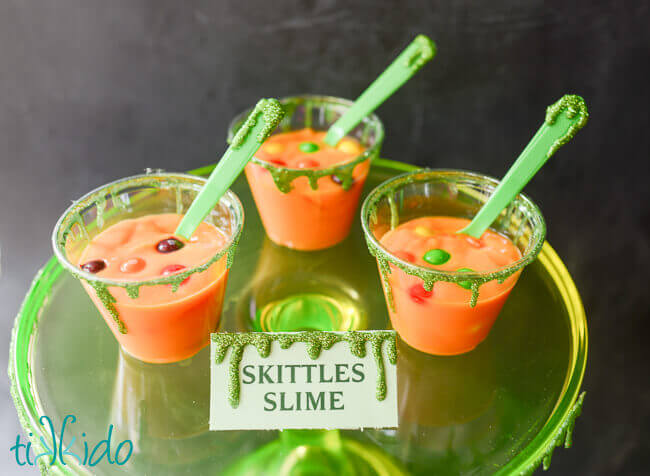 Let dry, shake off excess glitter (sometimes a dry paintbrush is handy to get any that wants to cling to the plastic), and serve with your favorite spooky treat.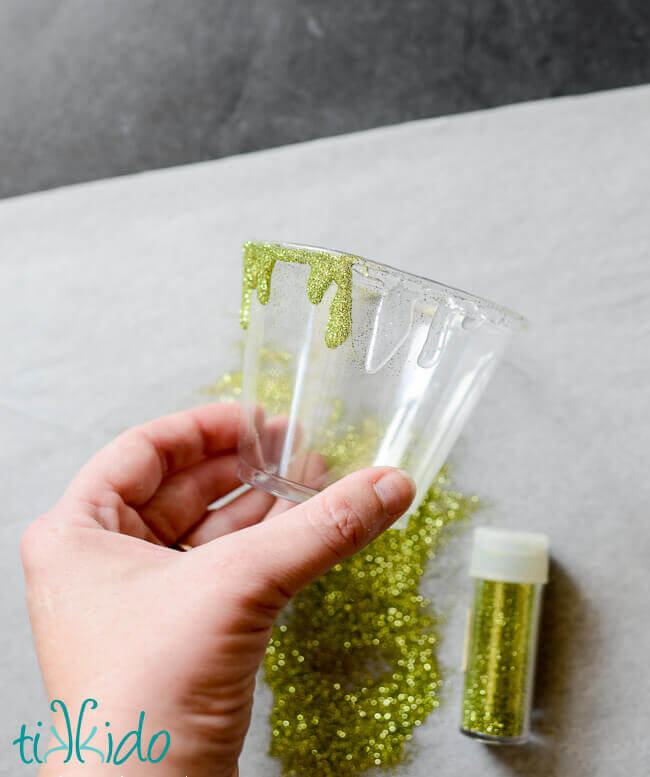 I used the exact same technique to make my glitter-slimed cups, too.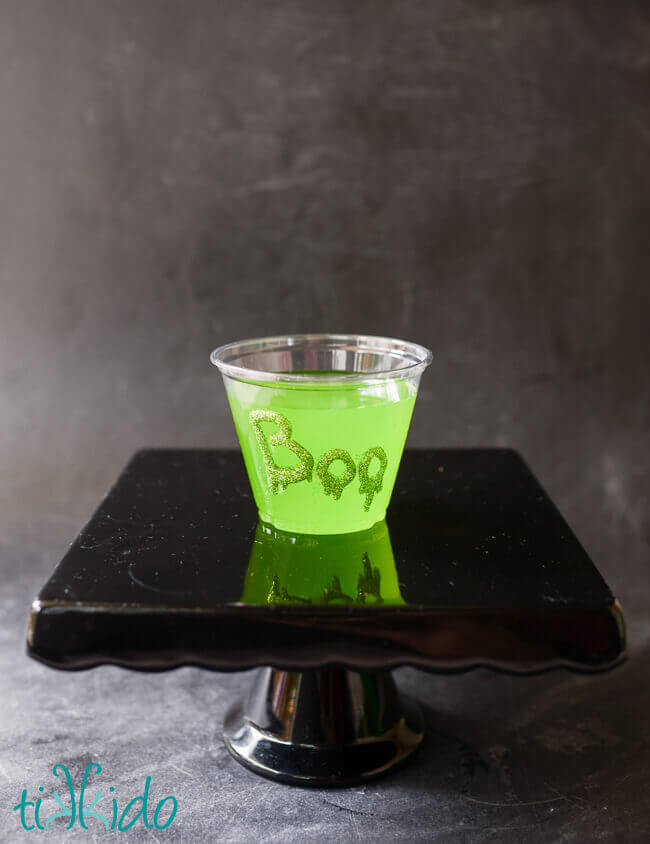 For beverages, though, I didn't put any glitter near the lip of the cup.  That didn't sound delicious.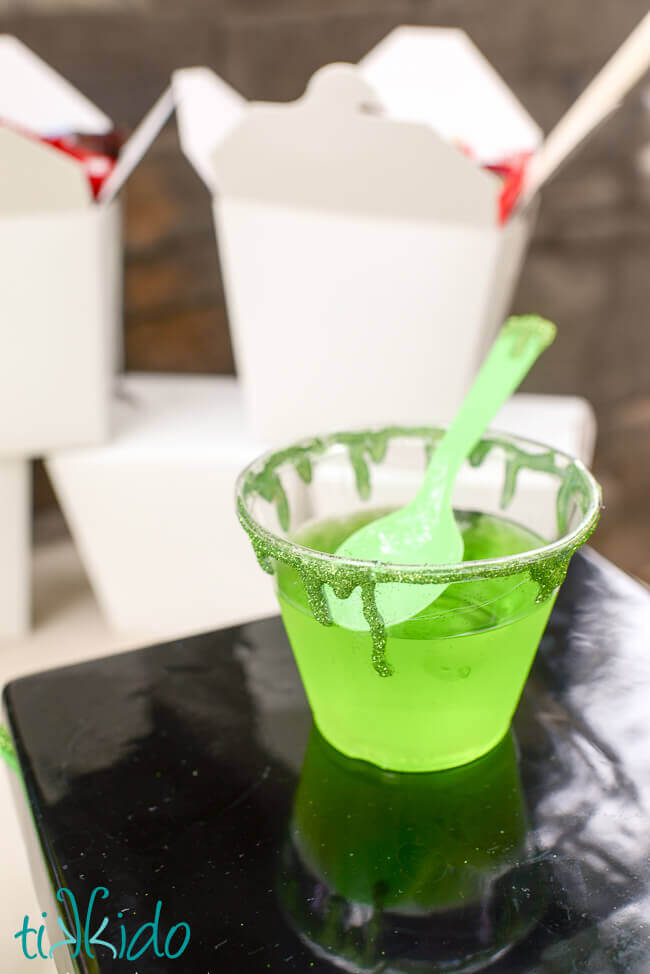 But for Jello?  It added the perfect fun, spooky touch.