Printer-friendly version
Painting circles is hard. At least circles that look like actual circles, not the lumpy freehand amoebas that look more like my two-year-old's drawing efforts. When I decided to paint unfinished wooden stools to resemble classic red and white toadstools, I knew I needed a crutch to get those circles just right.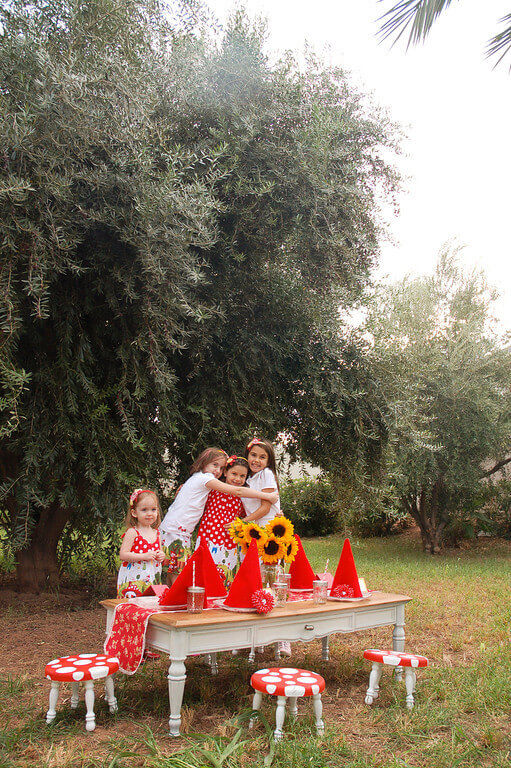 I bought the unfinished footstools from my local Michael's and Joann Fabrics, strategically buying them one at a time with my 50% off coupon one week.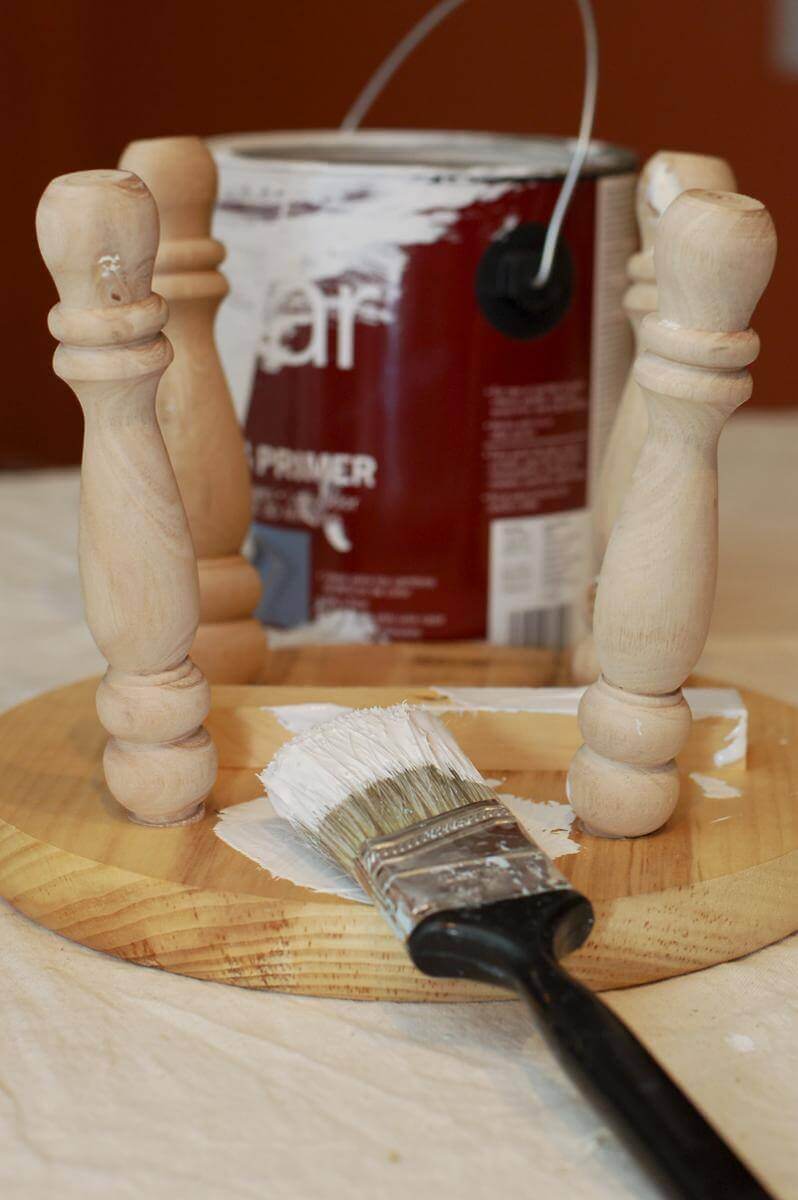 Then a coat of primer, and I was ready for the design. To get those perfect circles, I simply traced around round cookie cutters with a pencil.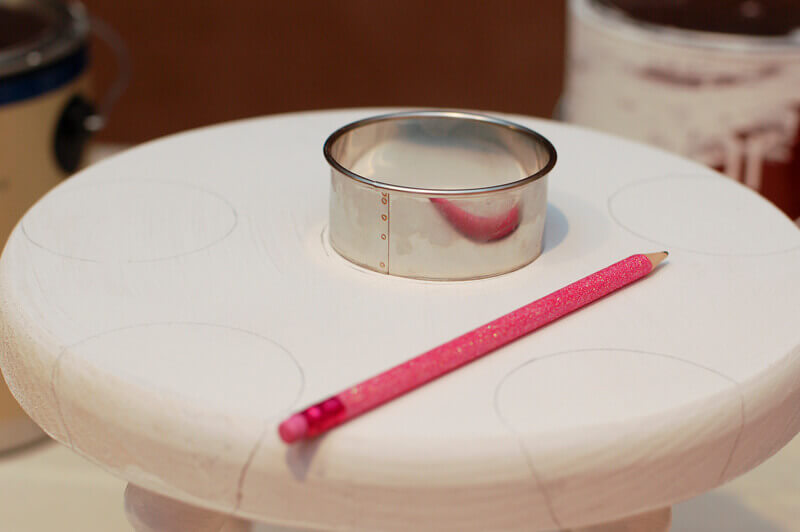 A jar or a glass would work equally well. After that, all you need is a little red and white paint and you'll have a whimsical toadstool stool, a pint sized seat just the right size to go around a coffee table, and utterly adorable in a child's bedroom after the party.