Printer-friendly version
I wanted the gnome party to be elegant, but whimsical. I knew I wanted to use plates that were more refined than paper plates, even nice paper plates. At the same time, this was a children's party, and I didn't want to use nice, fragile china. Especially not in the middle of a field.

I considered purchasing some heavy stoneware. I found some designs that would have been alright, but I wasn't in love with any of the options. Plus, remember, I'm cheap. I didn't want to spend money to buy five sets of dishes for no other reason than a party.

And then, one day, it all came together in my mind: the perfect solution. I love it when that happens. LOVE. Perfectly customized glass plates that would only cost just over $1 each. That I was willing to spend.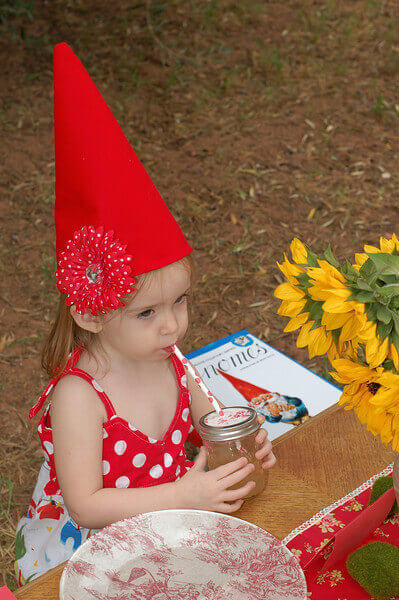 How to Make Your Own Customized Glass Plates
plain glass plates
tissue paper
spray adhesive
scissors
1) First, spray the underside of your glass plate with spray adhesive. You could paint on a different type of glue, but you wouldn't get the same kind of even application, and the wetness of the glue would make your tissue paper more translucent. The dollar stores in my area always stock glass plates.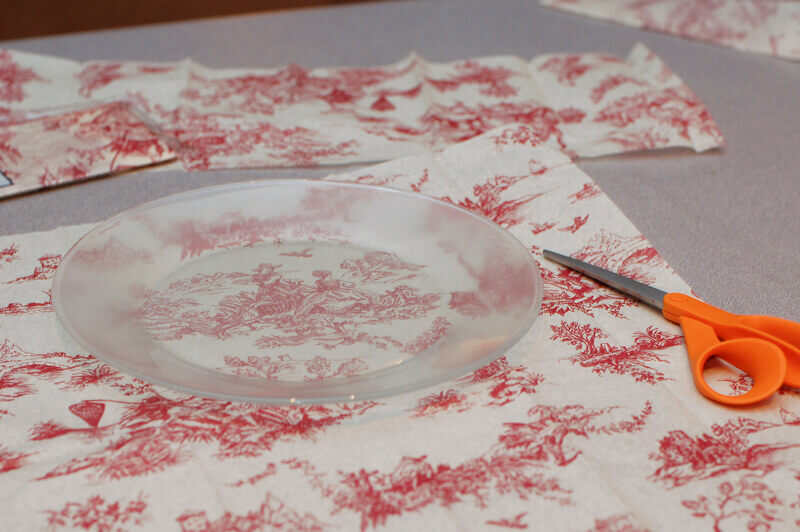 2) Next, spread a sheet of tissue paper on the table, and carefully set your plate down, centering any design carefully.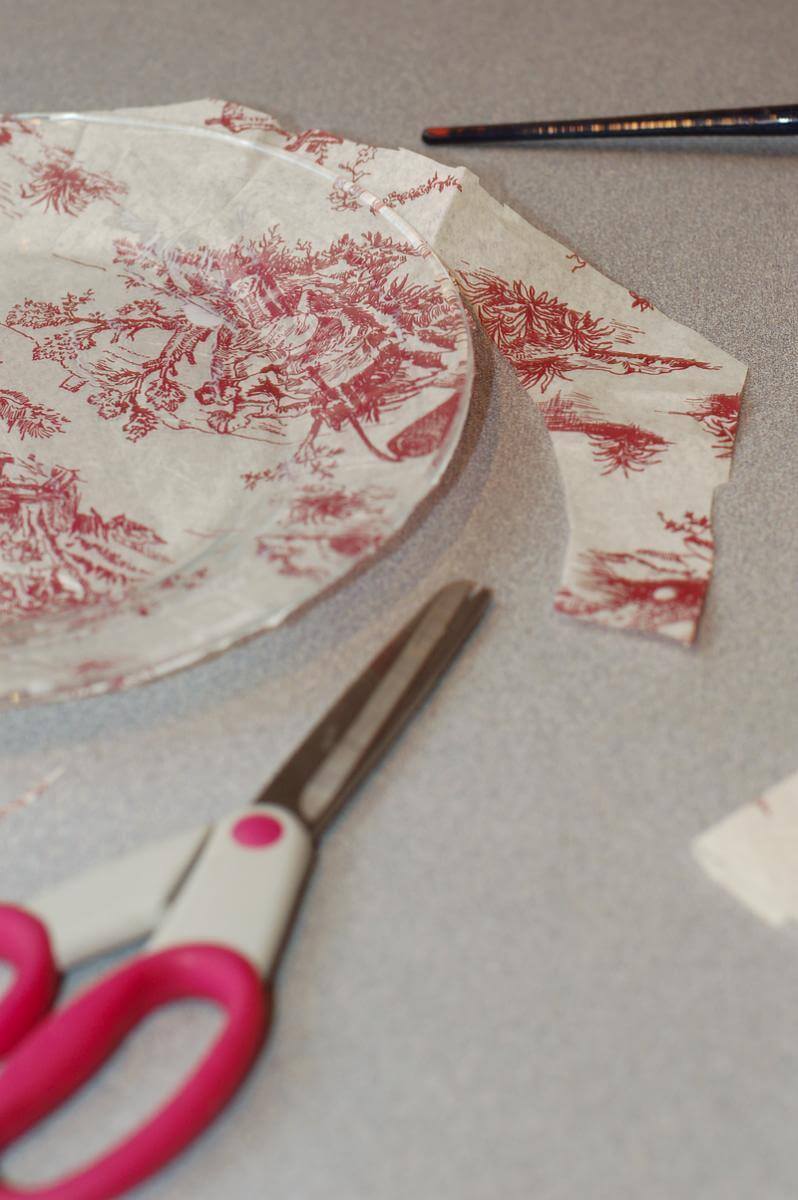 3) Turn the plate over and smooth the tissue paper to all tacky surfaces on the bottom of the plate. At first, I tried this with scrapbook paper, but that turned out to be too stiff, and the pleats where the plate angles up were really obvious. Tissue paper worked gorgeously. Once the tissue has been glued to the bottom of the plate, use a pair of sharp scissors to trim away the excess tissue paper.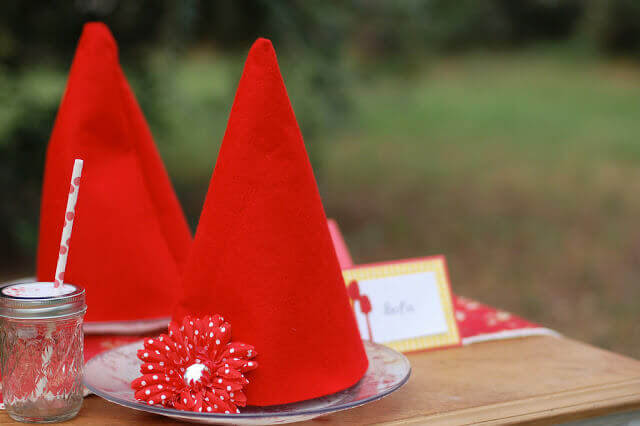 So much more elegant than paper plates, on theme, and incredibly inexpensive. You could do this for a wedding and spend less than what it would cost to rent the plates.

It's easy to wash off the tissue paper after the party, too, so the plates will be ready to customize for your next event.