Printer-friendly version
The Let the Ghoul Times Roll party was a bash with New Orleans flair.  And when I think of New Orleans, of course I think of Voodoo.  That's what inspired the idea for my Cupcakes of the Living Dead.
I knew I wanted to use the charming cupcake toppers designed by Frog Prince Paperie, but instead of using them in the standard manner, I imagined skeletal zombie arms bursting through a grave, holding the cupcake toppers like picket signs.
I love it when something turns out like it did in my imagination!  
To make your own edible zombie cupcake topper, you'll need:
gumpaste
vodka (or vanilla extract)
toothpicks
a sharp knife
lollipop sticks
2" circle cupcake toppers (or whatever sign you make for your zombie picket line)
First, you'll need to make some edible gumpaste bones.  I used the same technique I used for the paleontology cupcakes.
Make two long bones per cupcake topper using this simple technique.
Next, you'll need to make a hand for your zombie.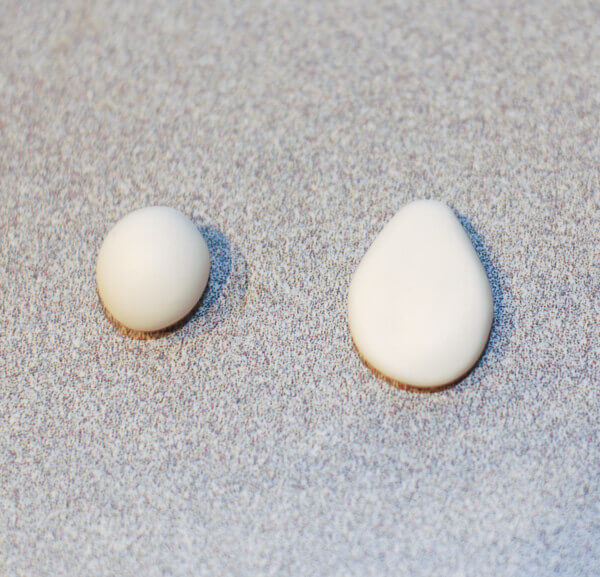 Take a ball of gumpaste, and flatten it into a somewhat smushed teardrop shape.
Then cut five fingers (four cuts), twist each finger between your own fingertips.  This will round the cut edges and lengthen the fingers.  Then bend your fingers in a lifelike pose, and you've got a hand!  This is the technique I use to make gumpaste hands for all my gumpaste figures.  If you want to get really fancy, use the end of a straw to make little indentations for nails in the ends of each finger.  I didn't figure zombie skeletons would have a very good manicure, so I didn't include that step for this tutorial.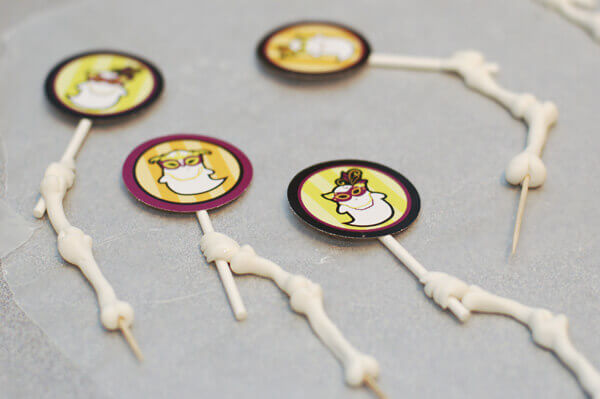 Use vodka to adhere the bones together.  Use the vodka to wet down the area on the lollipop stick around which the hand will wrap, too.  The moisture in the vodka dissolves enough of the sugar in the gumpaste to make it glue together nicely, but dries more quickly than water would.
I made a conscious decision to make each arm at a different angle.  Some zombies were left handed, some were right handed.  Some had bent elbows, some not so much.  I didn't want them all to be exactly the same or it would look like a Thriller-esque zombie flash mob.  Not the look I was going for.
Insert a toothpick in the bottom of the bone, and let dry overnight.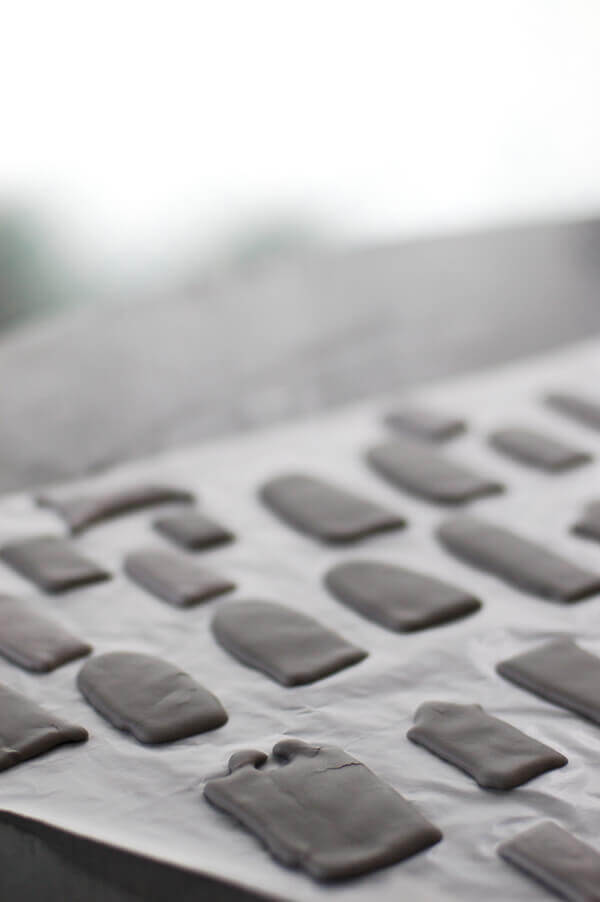 I also made some royal icing gravestones for my zombie grave cupcakes.  If you're impatient and you move the sheet too quickly, you'll get some cracking along the surface.  Which I really liked the look of, so I'm pretending I totally did that on purpose.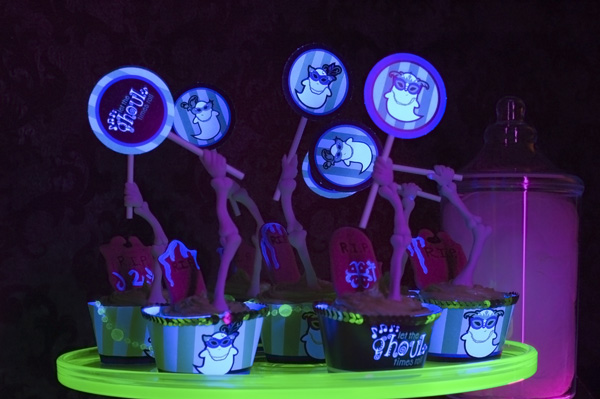 I used the same technique I used on the Haunted Portrait Gallery cookies to create glowing ectoplasmic slime and spooky voodoo symbols on the headstones.
A swirl of green icing was all it took to cover the cupcakes, then I stuck my toppers right in.  What a hit these were with the kids!  A fun Halloween twist on traditional cupcake toppers.