Printer-friendly version
After I'd made and devoured my blueberry buttermilk pancakes with homemade blueberry syrup, I realized that the syrup was essentially just an amazingly fruity simple syrup, and could be used to make homemade blueberry soda. You heard me, homemade blueberry soda.  And yeah, it's as delicious as you think it is.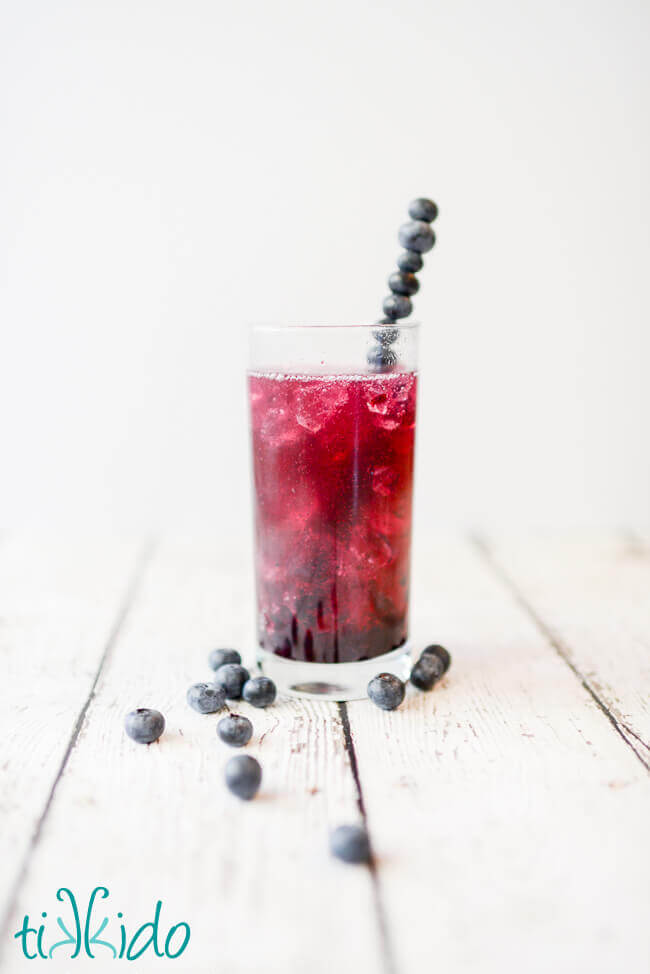 So pretty, too, right?
Ingredients for Homemade Blueberry Soda: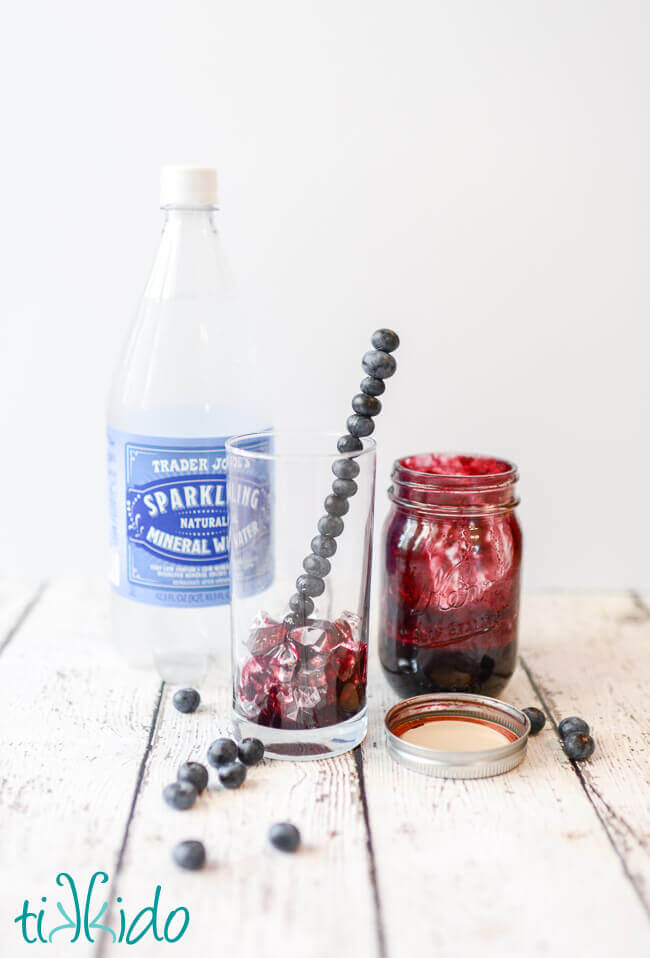 Want to make some yourself?  Take that homemade blueberry syrup from yesterday's blog post, and pour it in a glass, over ice.  Pour sparkling water in the glass, and stir.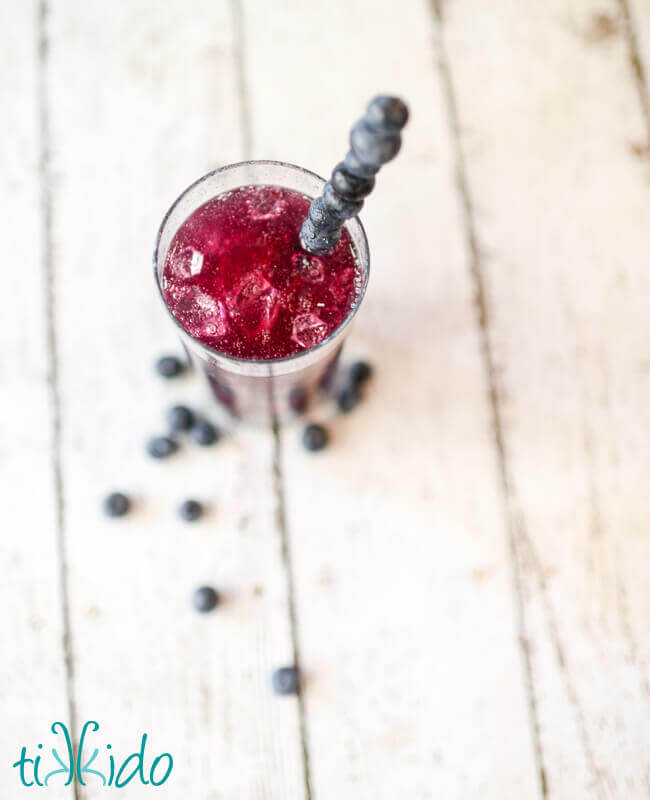 Just look at that gorgeous color!  And the flavor?  Like summer itself.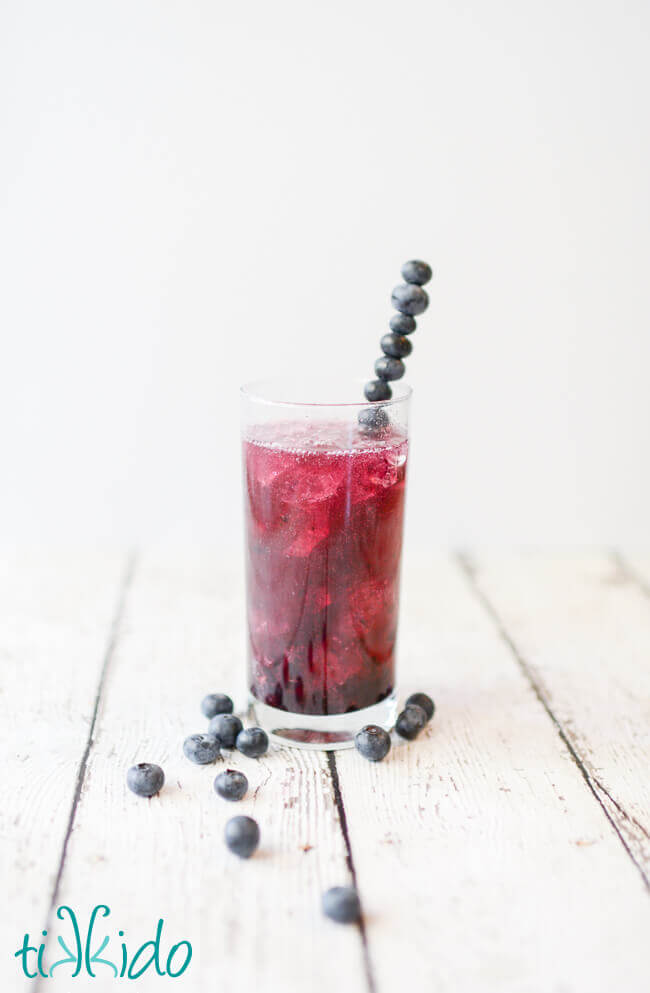 Make it as sweet or as lightly flavored as you like.  It's all good.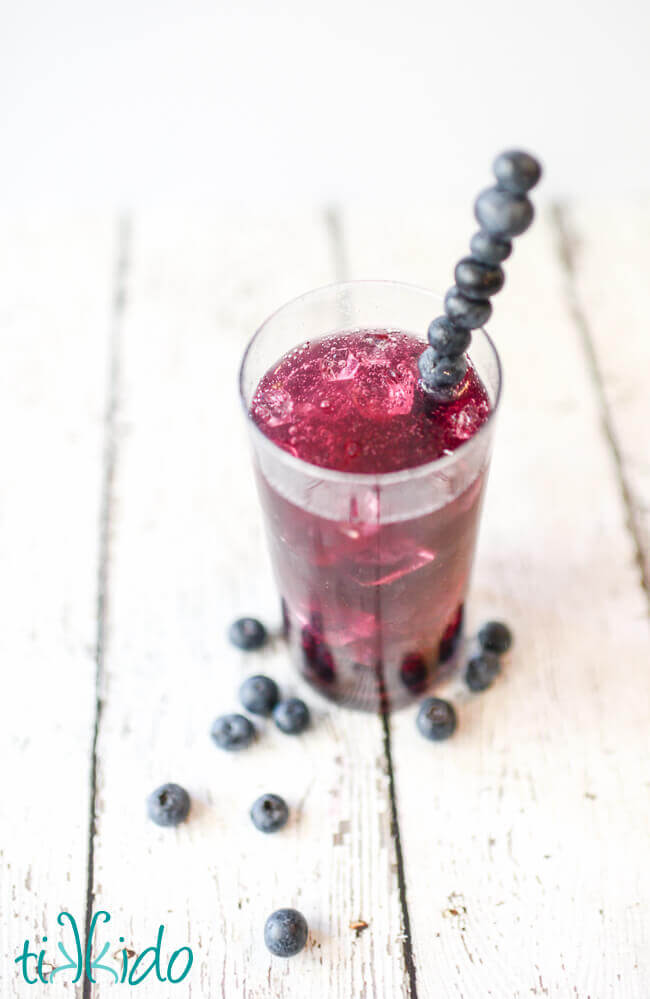 Blueberry Cocktail Recipe Variations
If you'd like to make this into a cocktail, I've tried a few different delicious variations:
Replace the sparkling water with prosecco or champagne
Make recipe as written, but add 1.5 ounces (one jigger) of vodka
Replace sparkling water with lemonade, and add 1.5 ounces of vodka.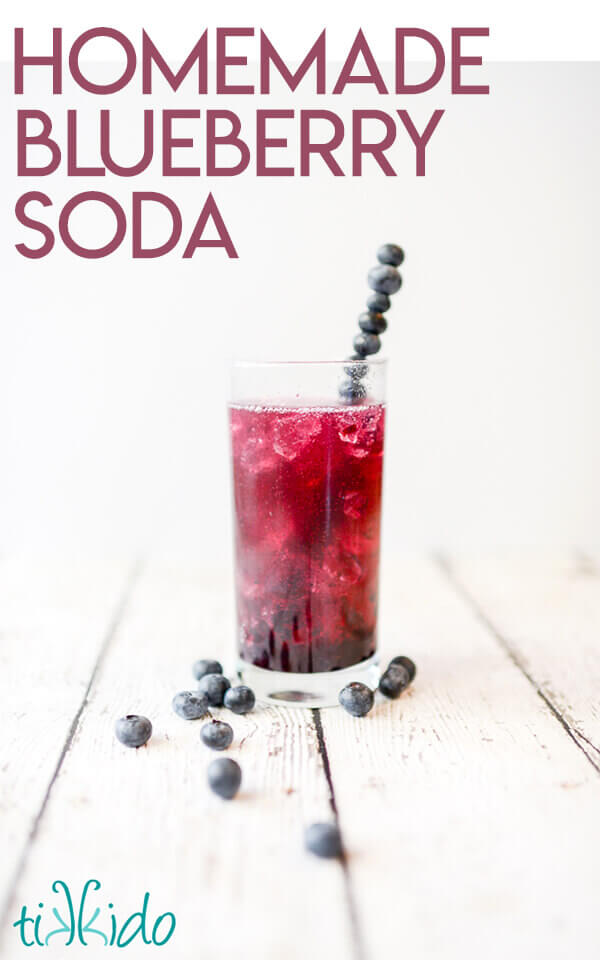 Other Summer Drink Recipes You Might Like: