Printer-friendly version
I love creative gift wrapping ideas, and when I have a number of gifts to give to a person, I really love coming up with creative coordinated gift ideas.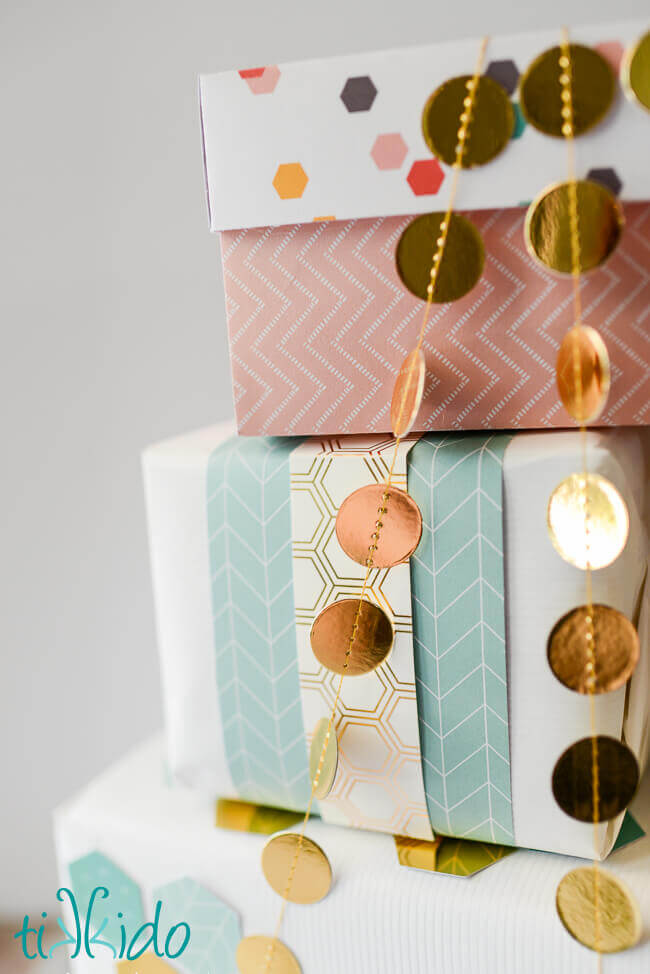 I've already written tutorials for the hexagon gift wrap and the simple garland gift wrap in this set, and today, I'm going to show you how to add coordinated extra interest to a plain white package by making a simple band of scrapbook paper to go around the gift.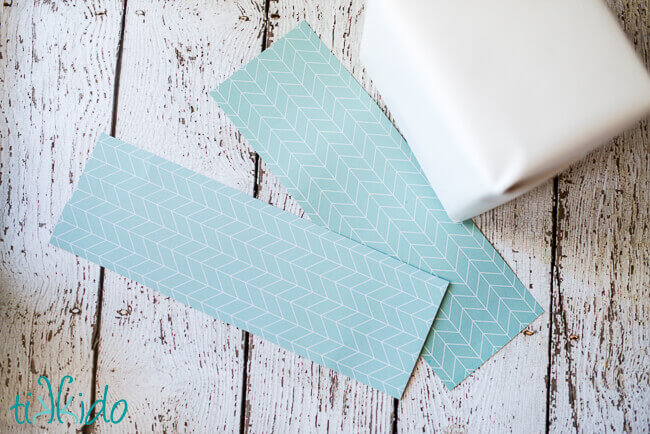 If you have a small enough gift, one strip of scrapbook paper could go around.  But even a medium sized present is going to need a longer piece of paper.  You could certainly use a strip of giftwrap, but I wanted to use coordinated scrapbook papers from Jen Hadfield's line, so all of the packages would match perfectly.  Solution?  Cut two strips of equal width, and carefully tape them together.    One of my favorite sayings in cake decorating is "every cake has a back."  The same is true for presents.  If you're careful where you place the seams, nobody will ever notice that a seam even exists.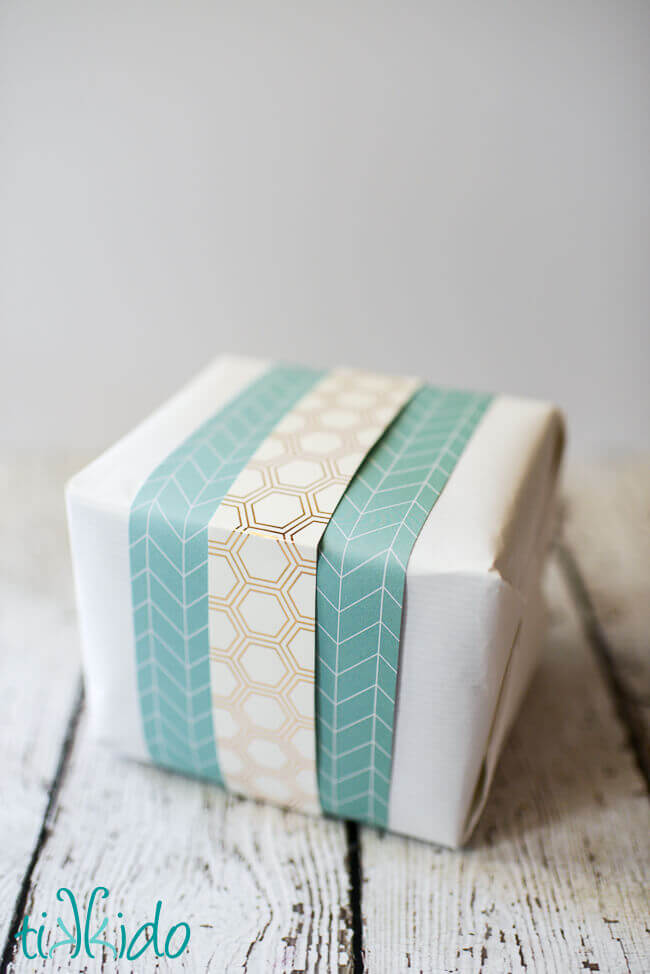 I cut a wider strip of the herringbone patterned paper, and a narrower strip of the gold foil hexagon paper to layer on top of the wider paper band.  I found that the package looked extra crisp and beautiful when I folded a distinct line in the paper where it turned each corner of the box.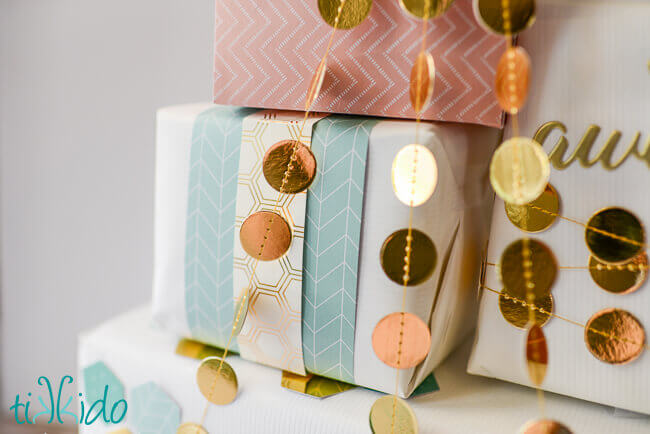 If I were giving just this gift, I'd also add a bow, or a little something extra.  But in this collection of gifts?  A decorative band of scrapbook paper is all you need.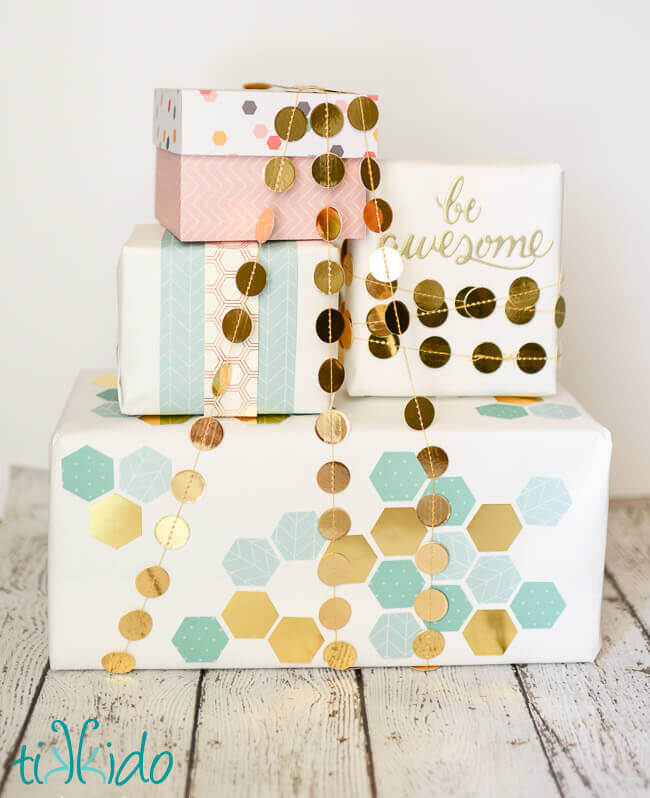 Using the scrapbook paper makes it so easy to create coordinated gift sets, because the designer (Jen Hadfield, of Tatertots and Jello, in this case) has done all of the design work, creating patterns and themes and color palettes!  I love finding inspiration in beautiful papers.