Printer-friendly version
In my quest to find fabulous uses for the 10 pounds of blueberries we picked while visiting my parents in Alabama, I came across this recipe for homemade blueberry syrup from Food and Wine magazine.  I've always liked the idea of blueberry syrup, but every time I've tried it, I couldn't taste anything but a ton of sugar.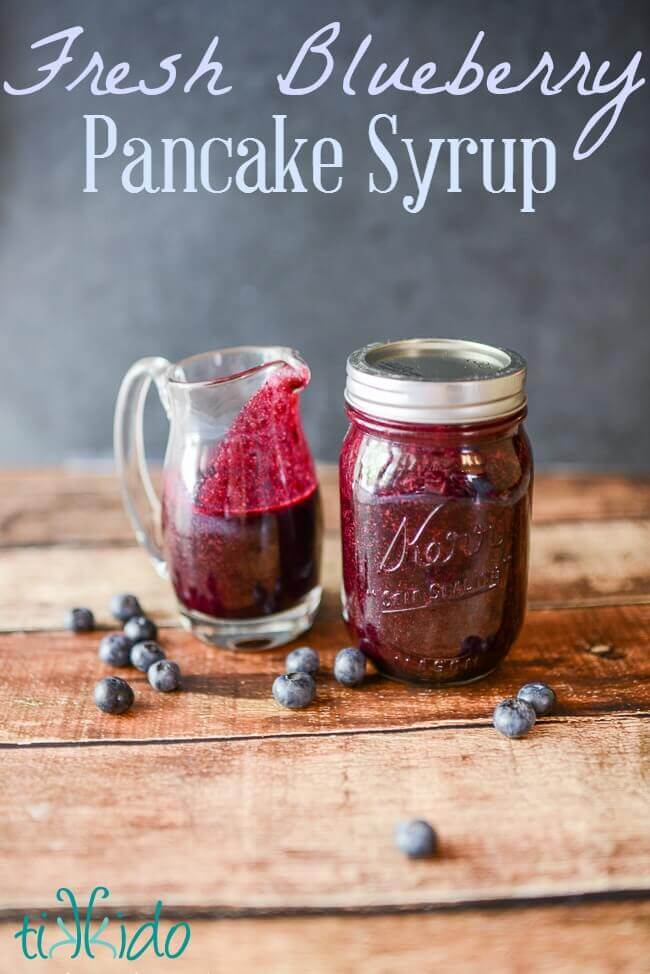 This recipe for homemade blueberry syrup promised big fruit taste, and I was willing to use some of my precious farm-fresh blueberries to try out the recipe.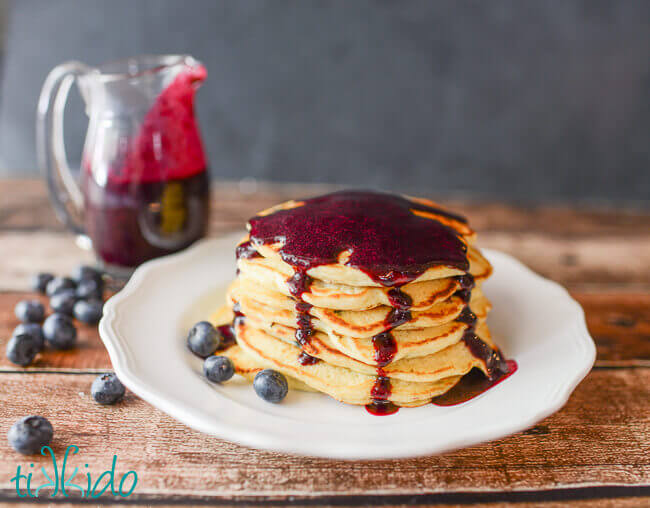 I decided to cut down the sugar, however, because I really wanted the fruit to shine,  Fruit fruit fruit.  Blueberries are plenty sweet on their own, in my opinion.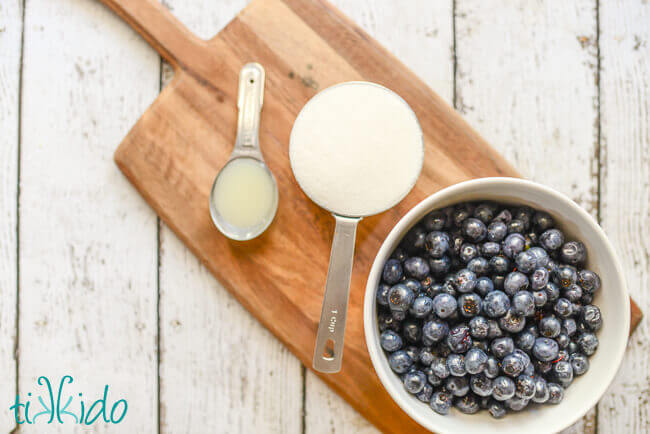 Homemade Blueberry Syrup Recipe:
1 cup sugar
2 cups water
1 pound blueberries
1 Tablespoon lemon juice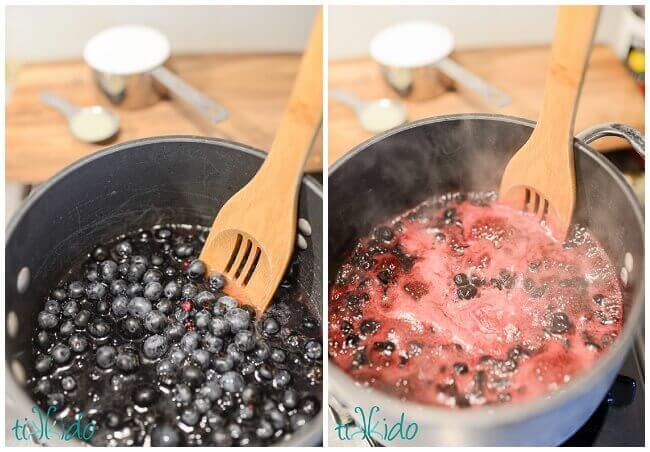 Simmer the blueberries with one cup of water for about 15 minutes.  Use your spoon to crush the berries as they cook.  (Warning: you will have a purple wooden spoon after making this recipe.)  Set the blueberry mixture aside to cool.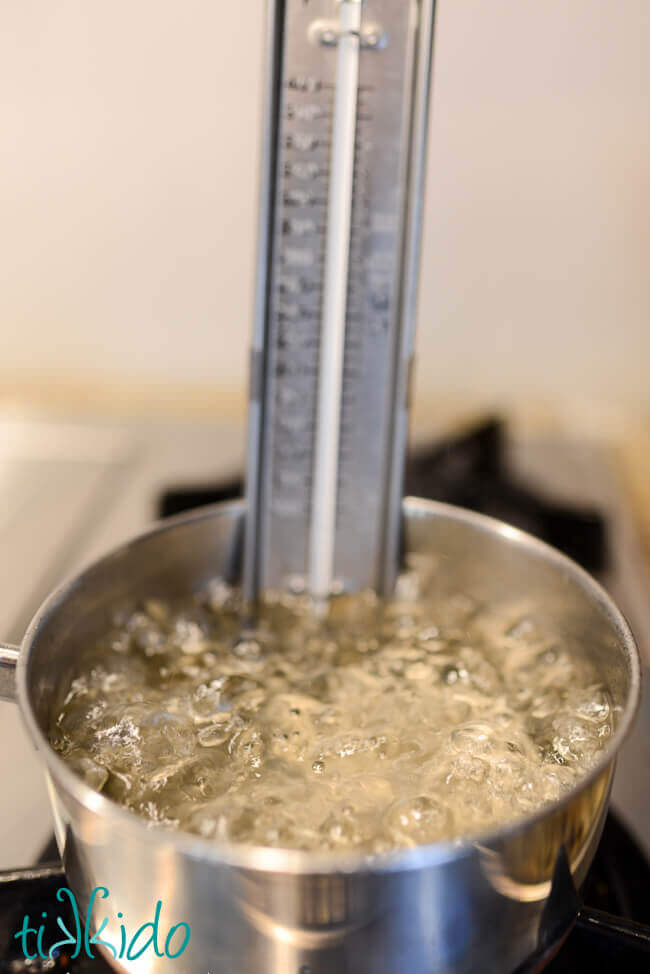 In a small saucepan, boil one cup of water and one cup of sugar together, until it reaches 225 degrees Fahrenheit (thread stage).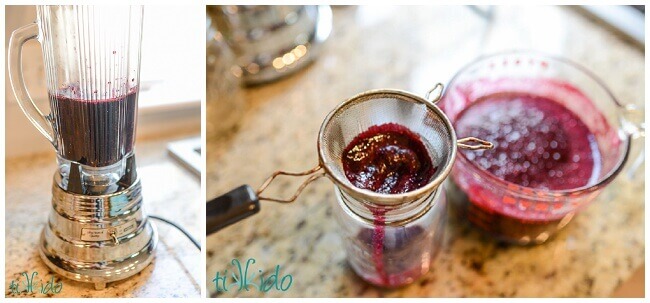 You could just strain the solids out of the simmered blueberries, but I wanted to extract every bit of fruity goodness, so I used my blender to mix the water and blueberry mixture.  If you want to, you can use a fine mesh strainer to remove any solids, but you know, I liked the syrup made with the unstrained fruit better!  Easier, plus more fruit flavor, and a nice thickness.  Win-win.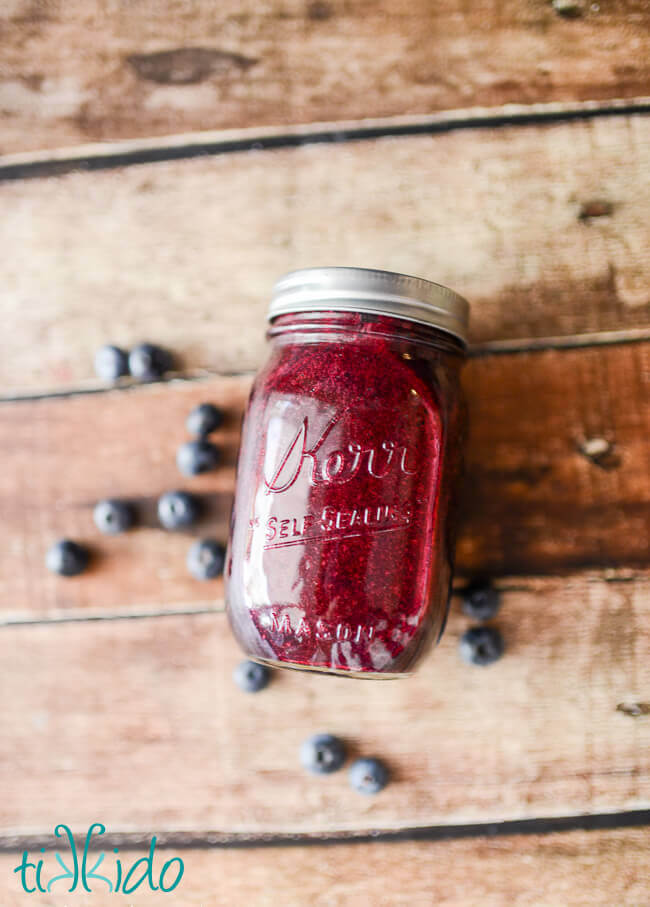 Combine the sugar syrup and the blended blueberry juice and lemon juice.  Store in the fridge.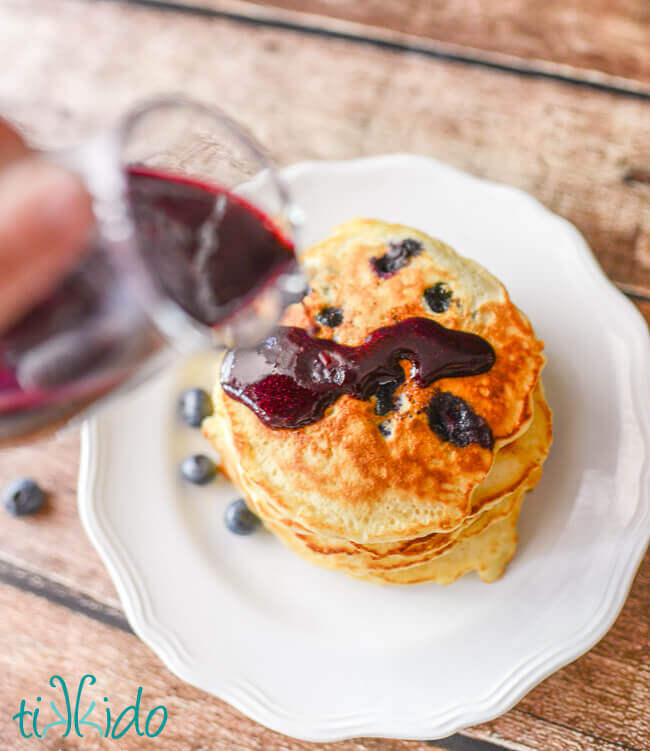 Ah, this was absolutely heavenly on homemade blueberry buttermilk pancakes!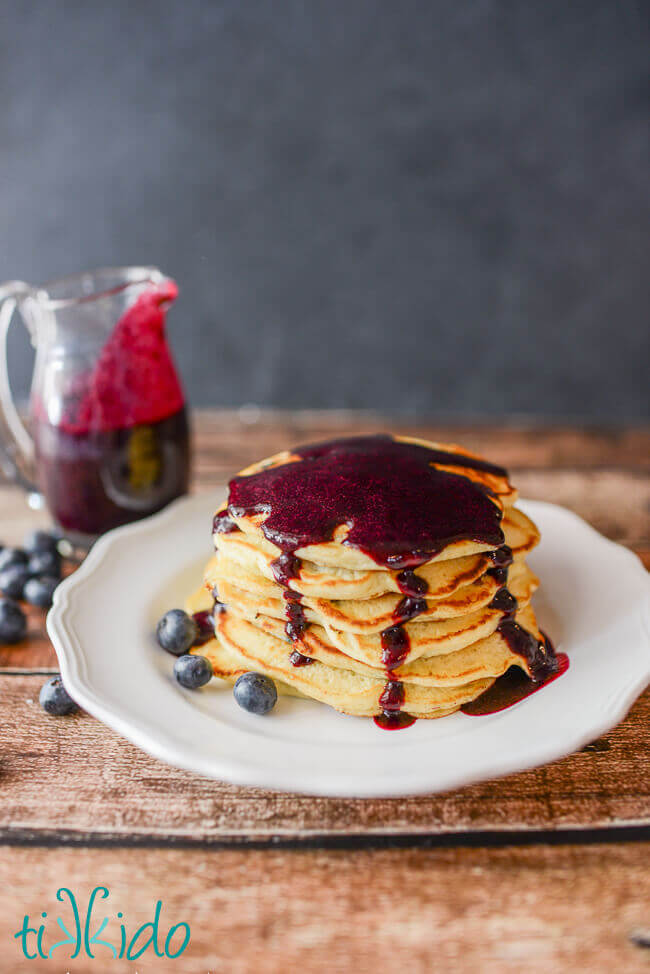 Now this is a blueberry syrup worth eating.