Printer-friendly version
This Thin Mint recipe is just what you need to tide you over until Girl Scout cookie season.  Mint and Chocolate taste SO GOOD together!  Homemade Thin Mints are the best new addition to my Christmas cookie trays this year.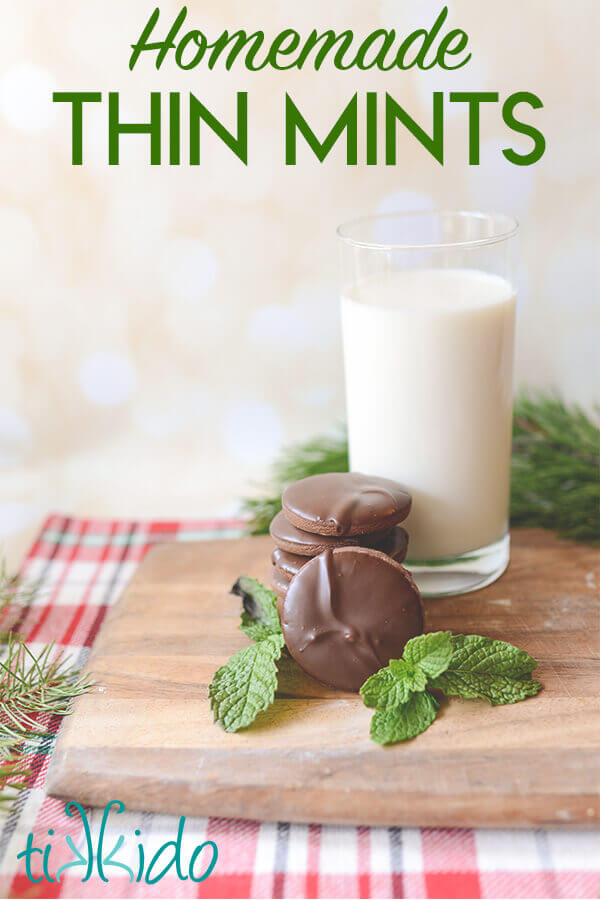 These homemade Thin Mints cookies are my contribution to this month's Taste Creations Blog Hop.  The theme this month:  mint.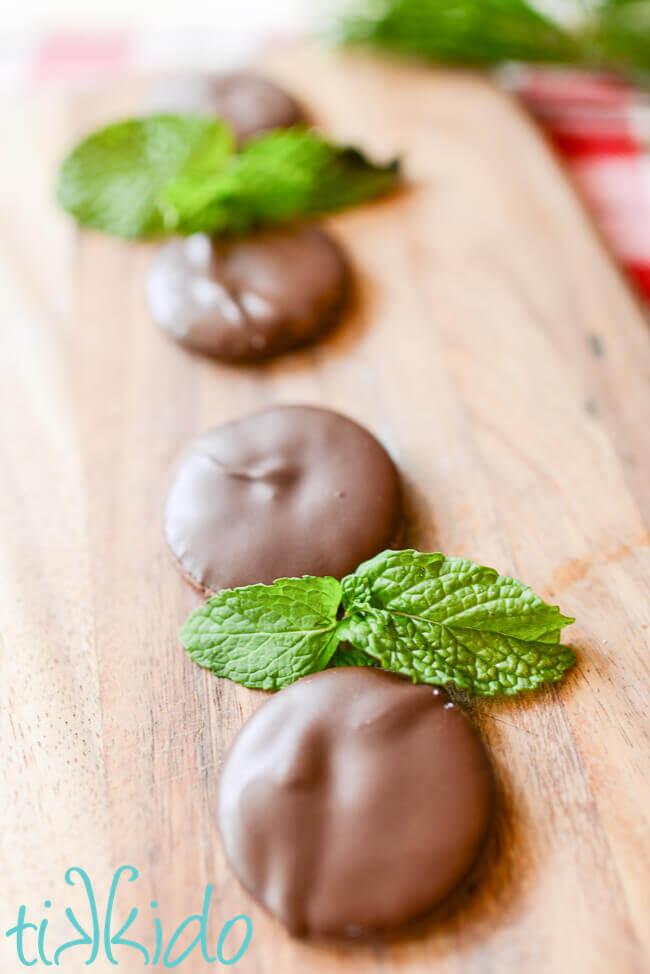 I couldn't go wrong with mint-chocolate cookies!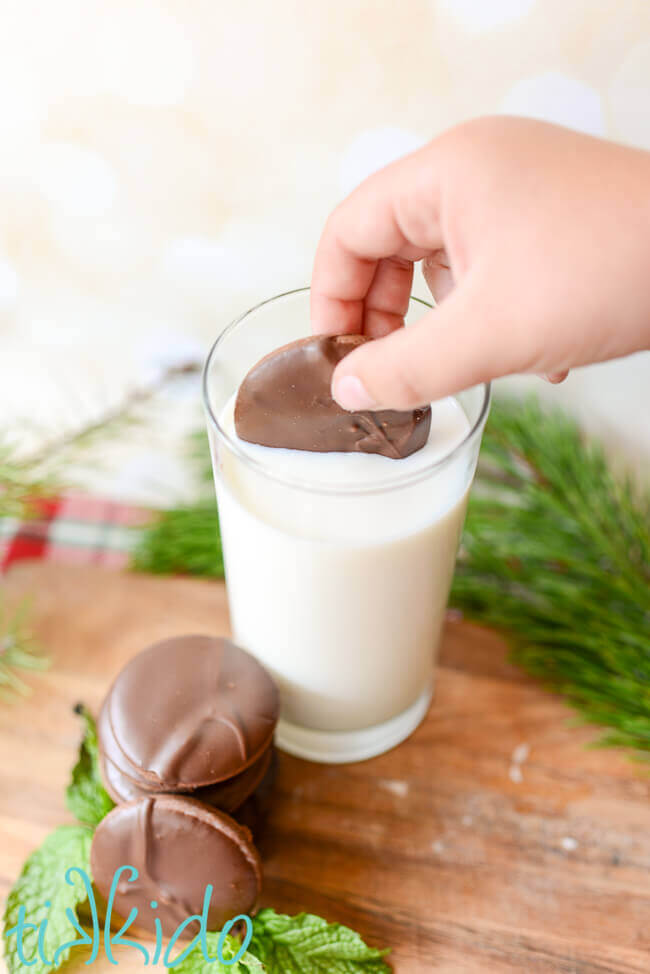 And, quite frankly, these homemade Thin Mints are perfect for dunking in a cold glass of milk, and pretty much the perfect cookie to leave out for Santa.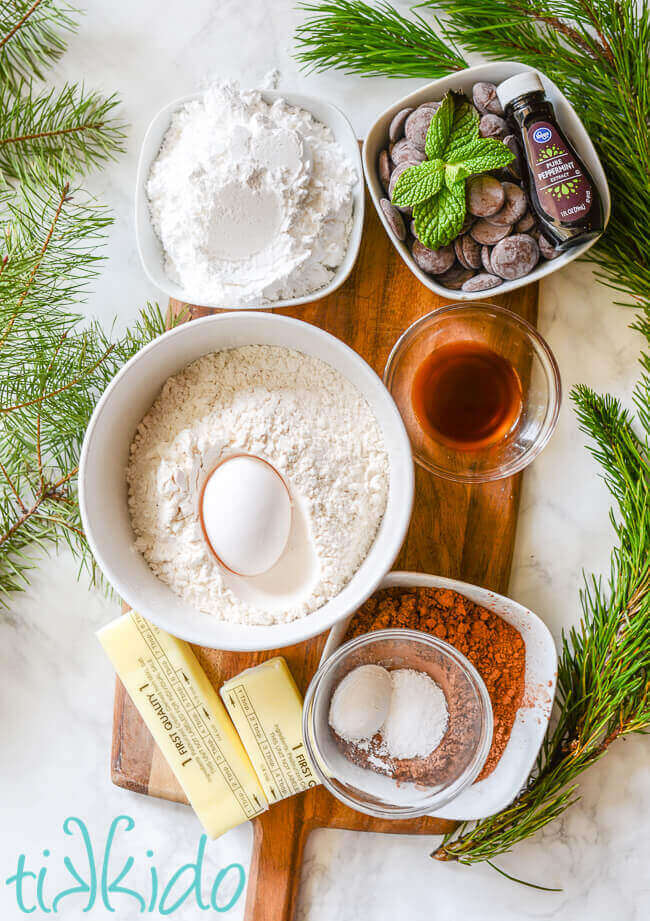 Thin Mints Cookie Recipe:
1 3/4 cup flour
1/2 cup cocoa powder
1 teaspoon baking powder
1/2 teaspoon salt
1 1/4 cup powdered sugar
1 egg
3/4 cup butter, softened
1 teaspoon vanilla
chocolate melting wafers (I prefer Ghirardelli brand)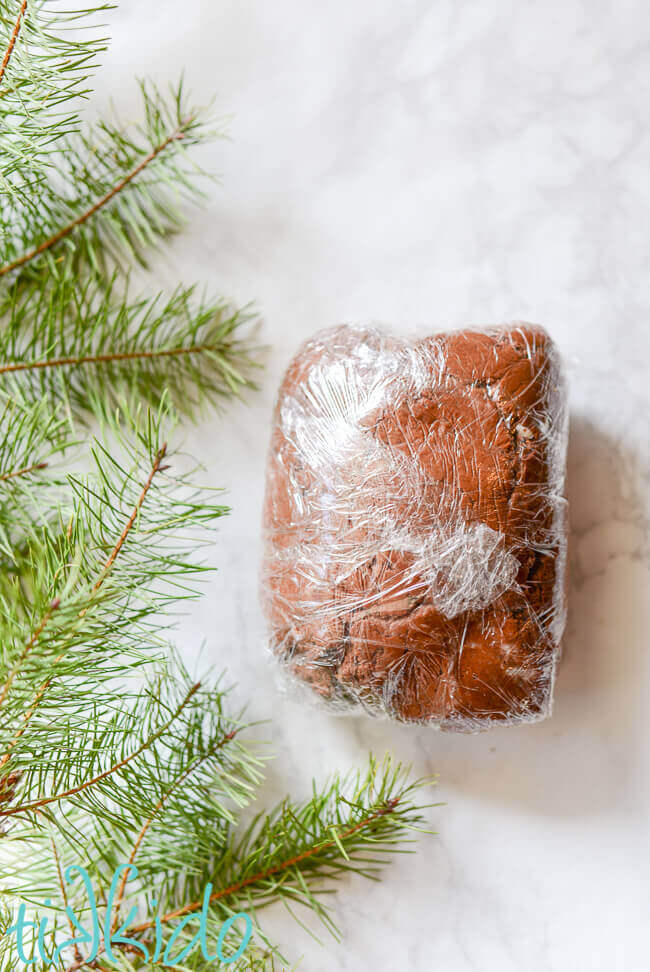 I based this recipe on the Dark Chocolate Christmas Cut-Out Cookies from Land-o-Lakes.  Pretty much every cookie recipe I've tried from them has been excellent.  I've made a couple tweaks to the ingredients and changed the techniques to make my homemade Thin Mints, though.
Beat softened butter and sugar together.  Add egg and beat until mixture is fluffy.  
Add dry ingredients and beat to combine.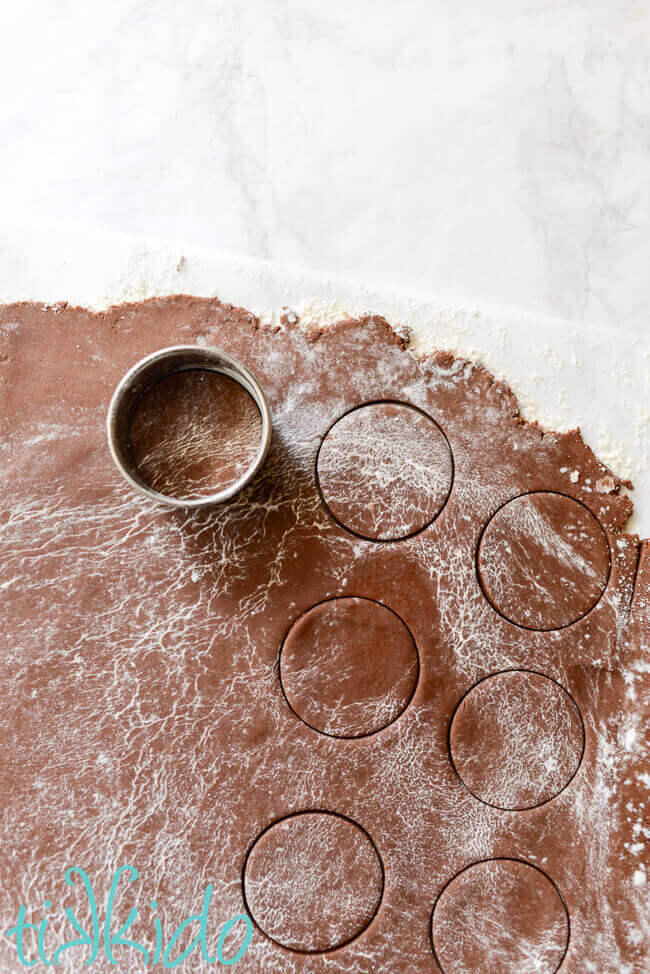 The original recipe calls for letting the dough chill, but I find cold dough obnoxious to work with, so I flip the technique around.
Roll out the chocolate cookie dough on a sheet of parchment paper,  Use a round cookie cutter to cut the cookie shapes.  Remove the excess dough from around the cookie cut outs.  Place the cut-out but unbaked cookies on the parchment paper into the freezer for about 15 minutes.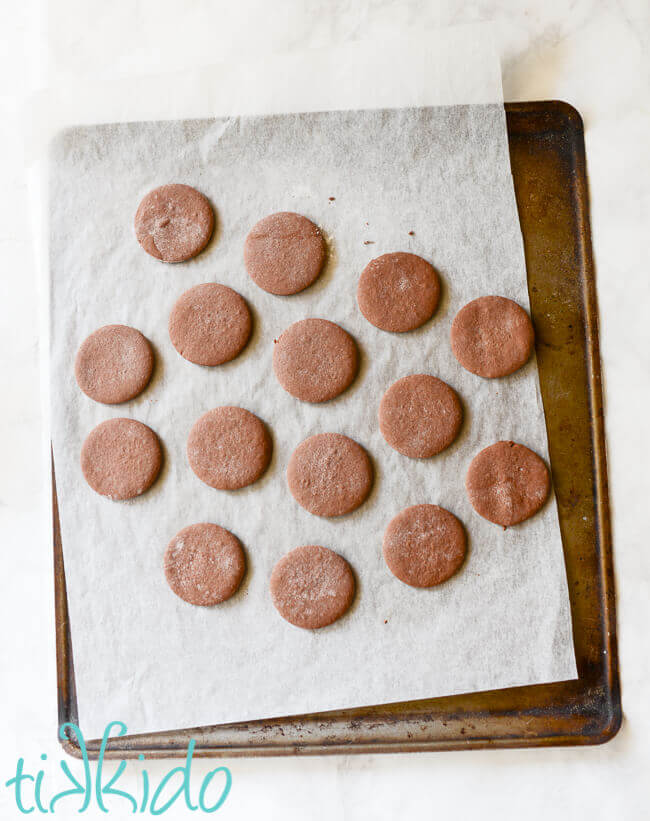 Bake the cookies straight from the freezer in an oven set to 375 degrees Fahrenheit (or 350 degrees if your oven is on convection setting).  Bake for 6 minutes. 
Let cool completely before covering with chocolate.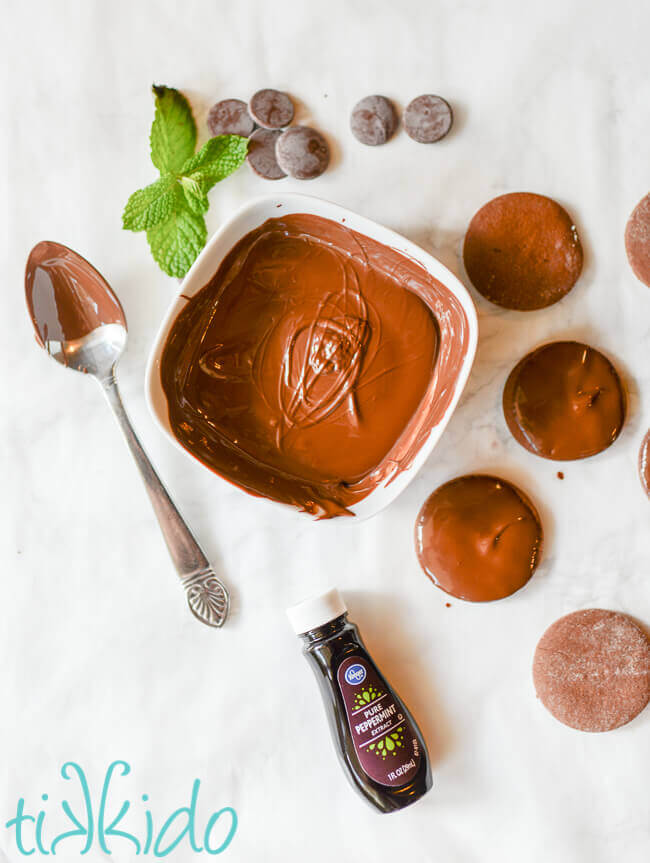 These chocolate cookies are INTENSELY chocolate flavored.  Something to keep in mind when you're preparing the chocolate mint coating for the cookies.
Melt the chocolate wafers in the microwave, and stir in peppermint extract to taste.  Just keep in mind that you want the coating to taste much mintier than you'd expect.  What tastes just right if you take a taste of the melted chocolate and mint mixture, is going to taste too weak and not minty enough when paired with those very chocolate cookies.  Think seriously minty.  Think chocolate toothpaste minty.  It won't taste great on its own, but it makes the cookies absolutely delicious.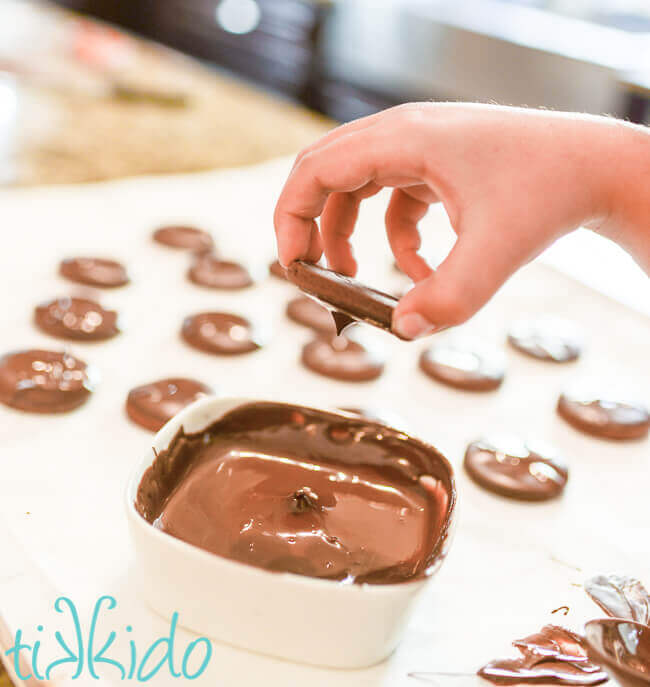 I chose to dip just the tops of my homemade Thin Mints in the chocolate mixture, rather than enrobing the entire thing.  It was just easier, and less messy.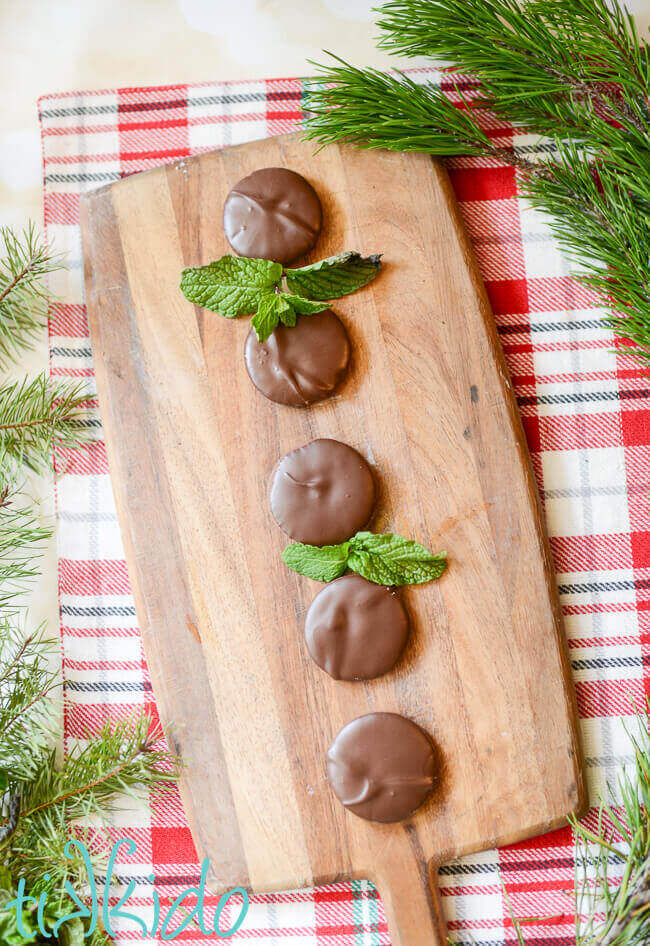 They still give you that classic Thin Mint look, even though they're not covered by chocolate on the bottom, too.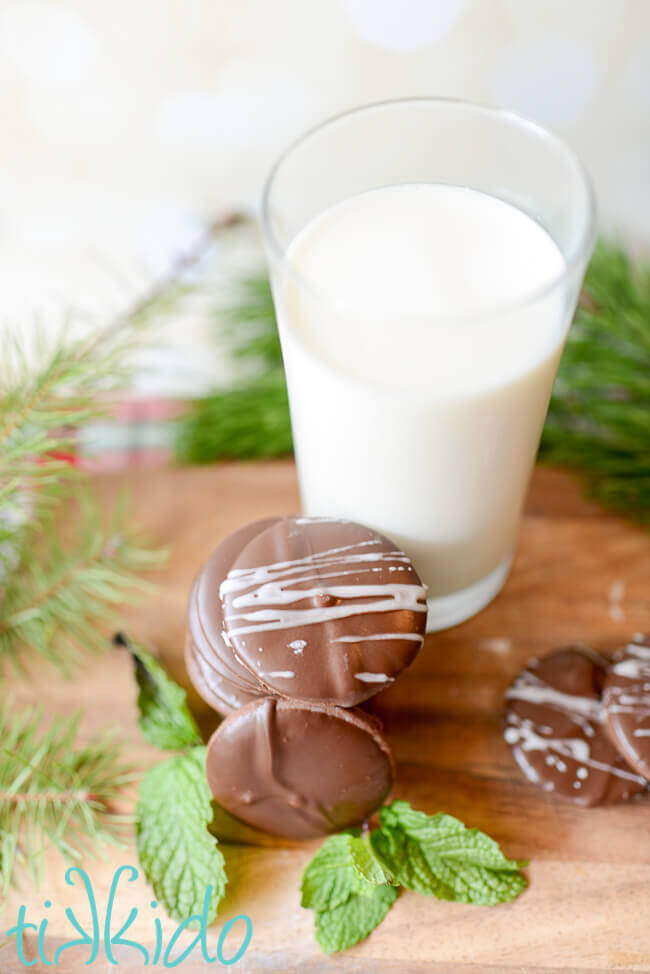 Didn't get your cookies minty enough the first time?  Neither did I.  But I managed to fix the flavor by making very simple icing glaze with peppermint extract, powdered sugar, and a little water.  The glaze did NOT taste good on its own.  Very toothpasty.  But drizzled on the chocolate cookies, it have just enough peppermint brightness and bite to make the flavor perfectly balanced.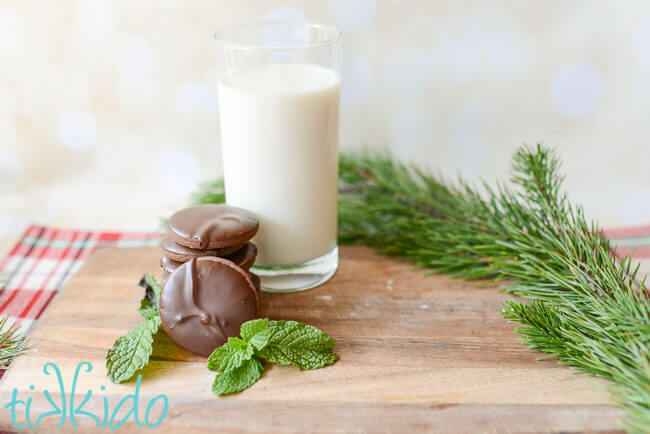 Be sure to check out the other amazing peppermint recipes from my fellow bloggers in the Taste Creations Blog Hop:

Our Good Life:  Peppermint Milk Punch
An Italian in my Kitchen: Peppermint Meltaways
Mom Home Guide:  Homemade Peppermint Patties
Other Chocolate Cookie Recipes You Might Like: