Printer-friendly version
This recipe for no-bake Creme de Menthe bars comes from my grandmother.  It's been a staple of our holiday treat trays my whole life, and these chocolate mint confections (somewhere between a candy and a cookie) are a huge hit with everyone who tries them.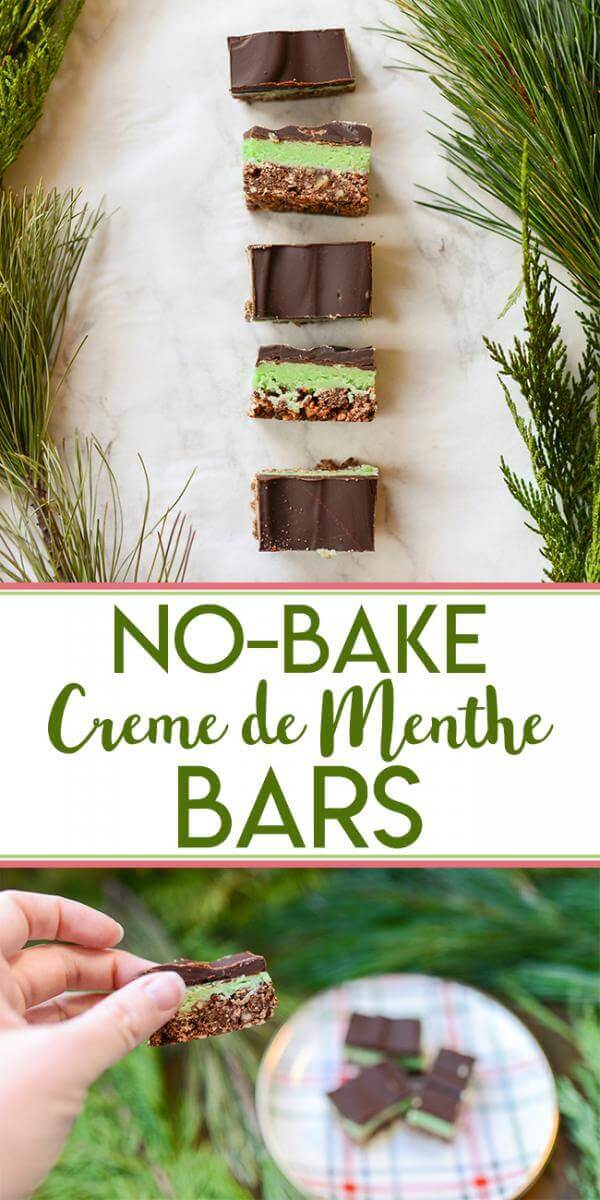 If you're looking for something quick and easy to whip up for Christmas, this is the recipe for you!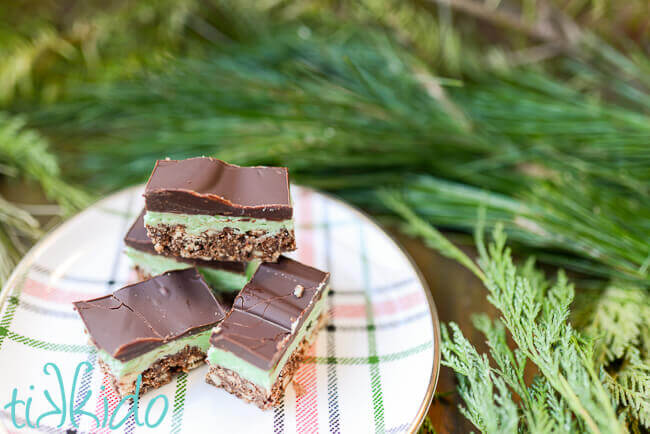 The combination of textures, the rich flavors... everything is just right about this vintage recipe.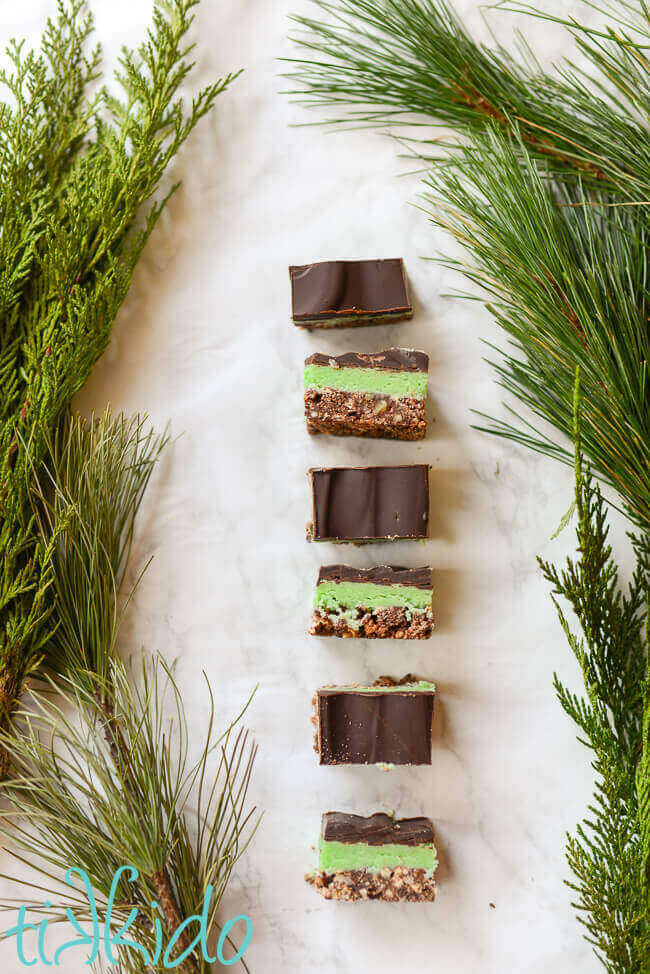 Nut haters?  Don't have any idea there are nuts in here.  It also looks like it might be gluten free, but it's not, so if you have anyone with nut or gluten allergies, warn them that this isn't fudge!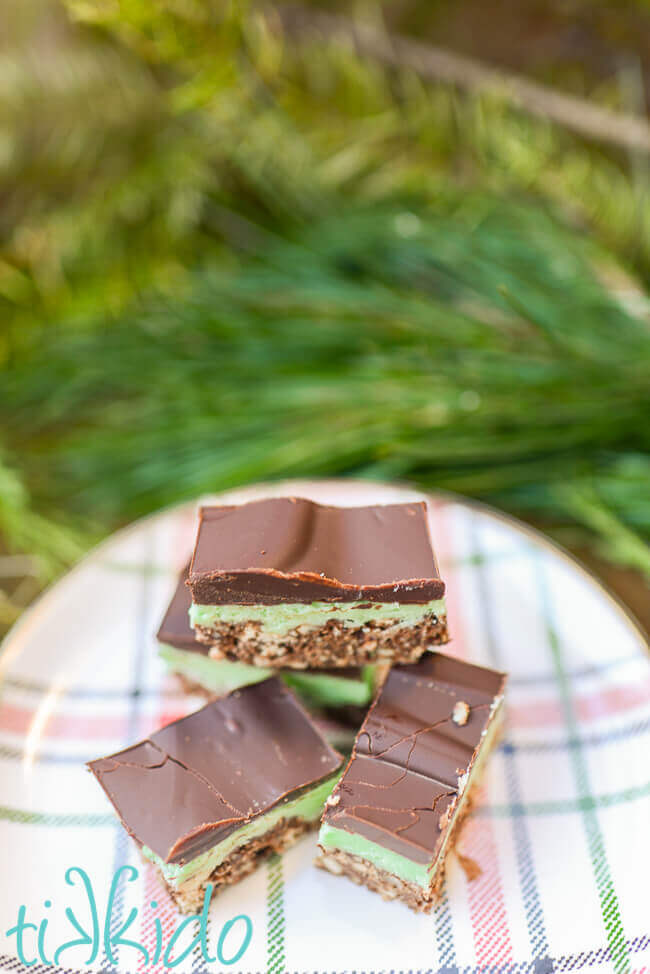 No Bake Chocolate Mint Creme de Menthe Bars Recipe: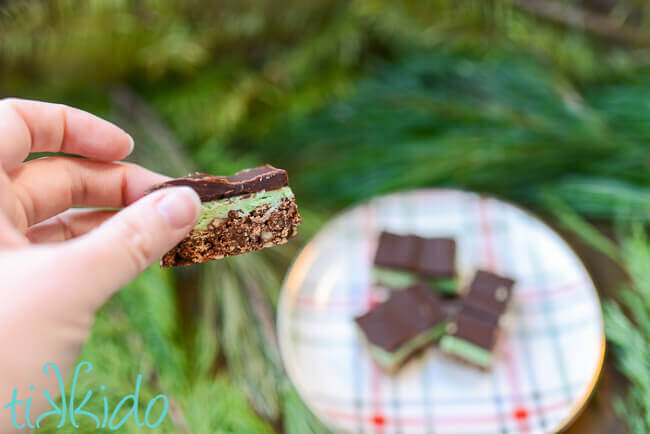 These no-bake bars are a MUST on our Christmas cookie trays, and I predict they'll be one of your new favorites, too.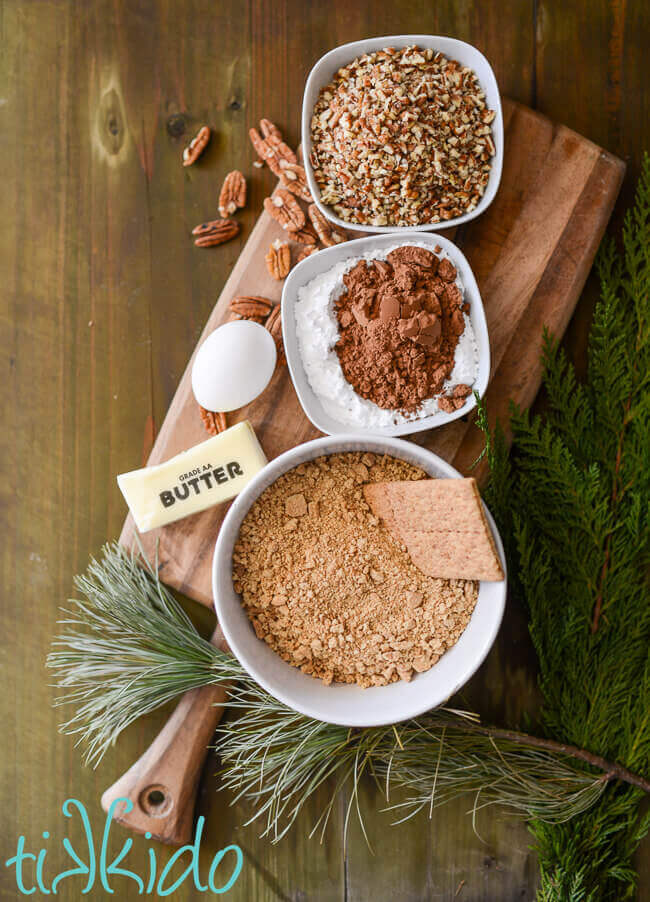 Layer One Ingredients for the No Bake Creme de Menthe Bars:
1 cup finely chopped nuts
2 cups graham cracker crumbs
1 stick butter, melted
1 egg, beaten
4 Tablespoons cocoa powder
1/2 cup powdered sugar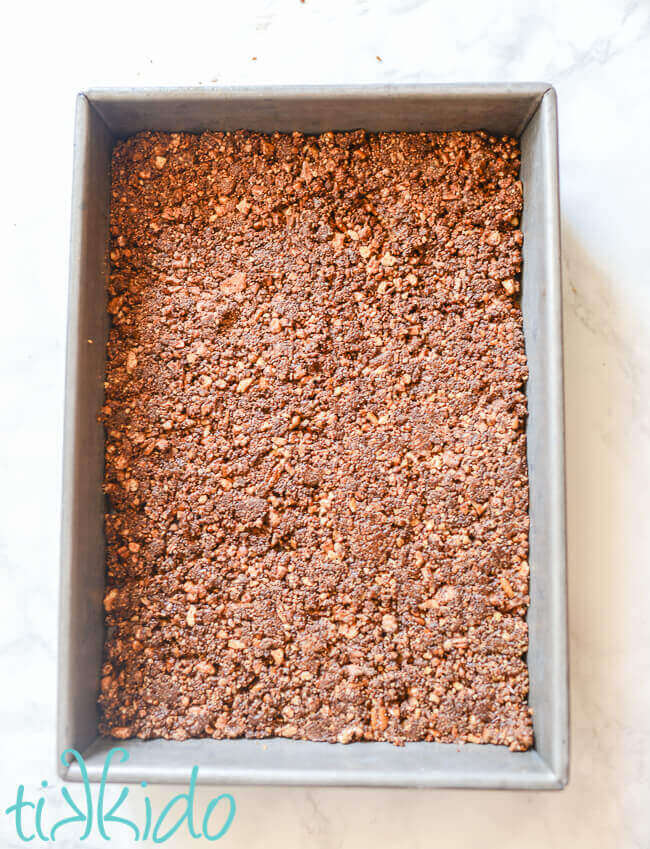 Combine layer one ingredients, and press into a greased 9x13 pan.  Place in fridge while you make layer two.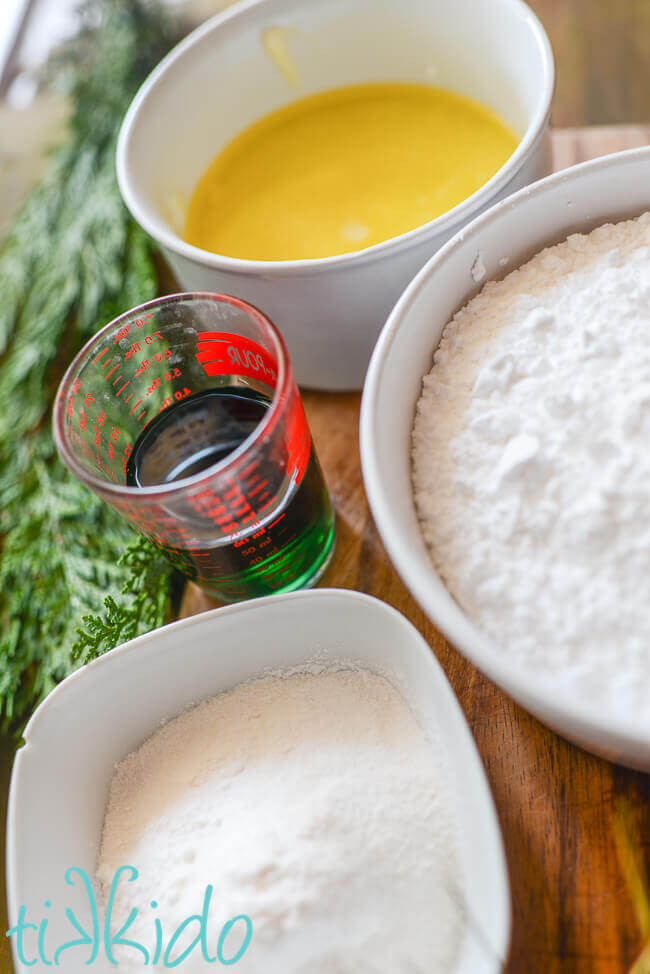 Ingredients for Layer Two of the Creme de Menthe Bars:
4 Tablespoons vanilla instant pudding mix
4 Tablespoons Creme de Menthe liqueur
3 cups powdered sugar
3/4 cup butter, melted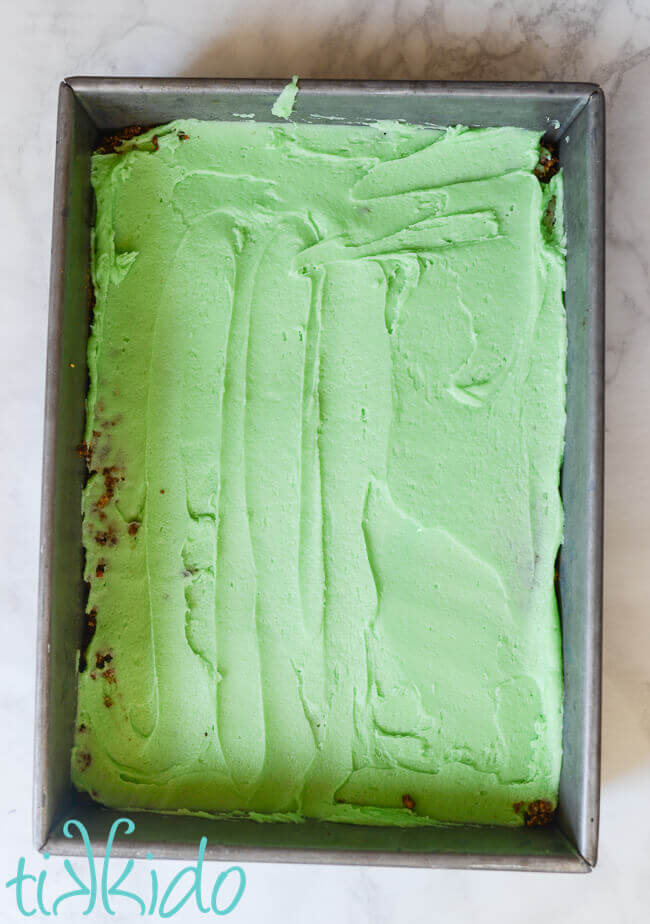 Beat all layer two ingredients together.  Spread over the first layer, and refrigerate until firm.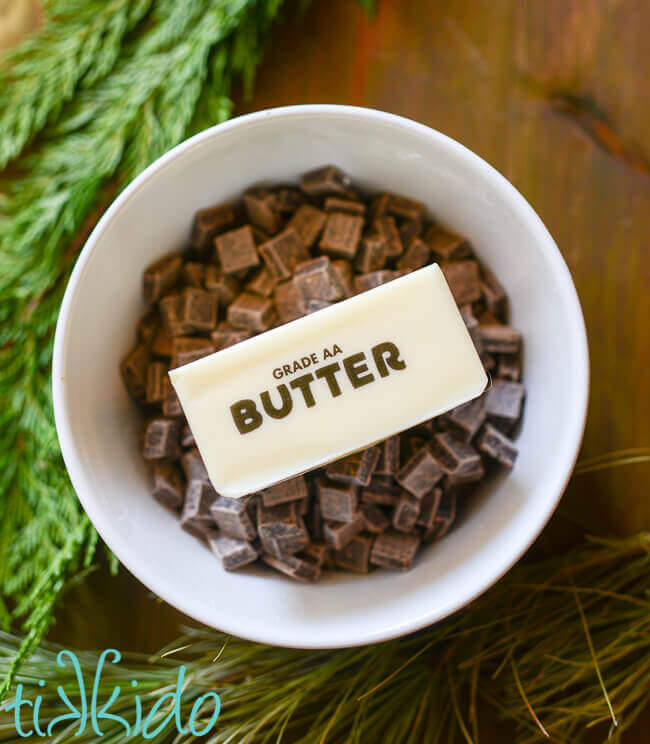 No Bake Creme de Menthe Bars Layer Three Ingredients:
2 cups chocolate chips
1/2 cup butter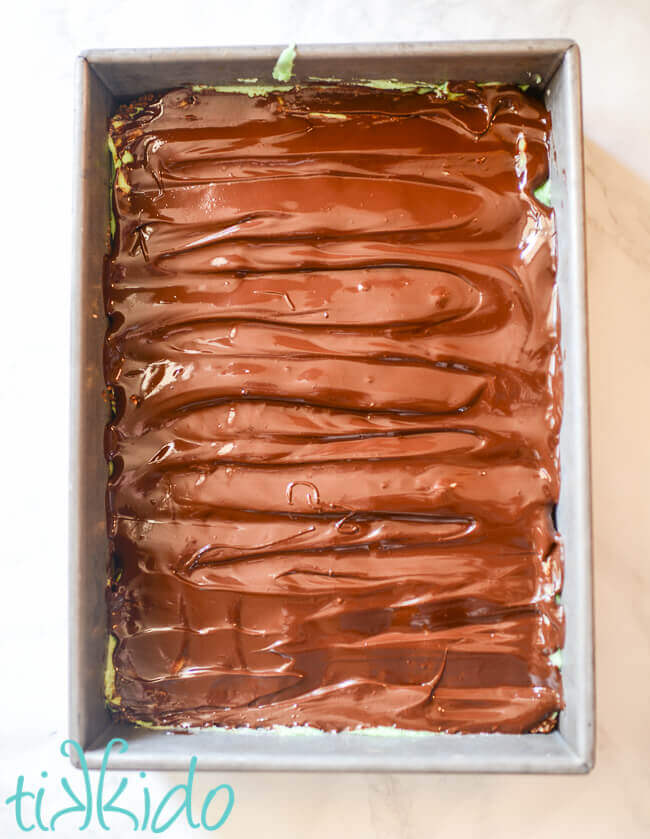 Melt the chocolate chips and butter together.  I just do it in the microwave.  Mix until well combined, and spread over the mint layer.  Refrigerate until firm.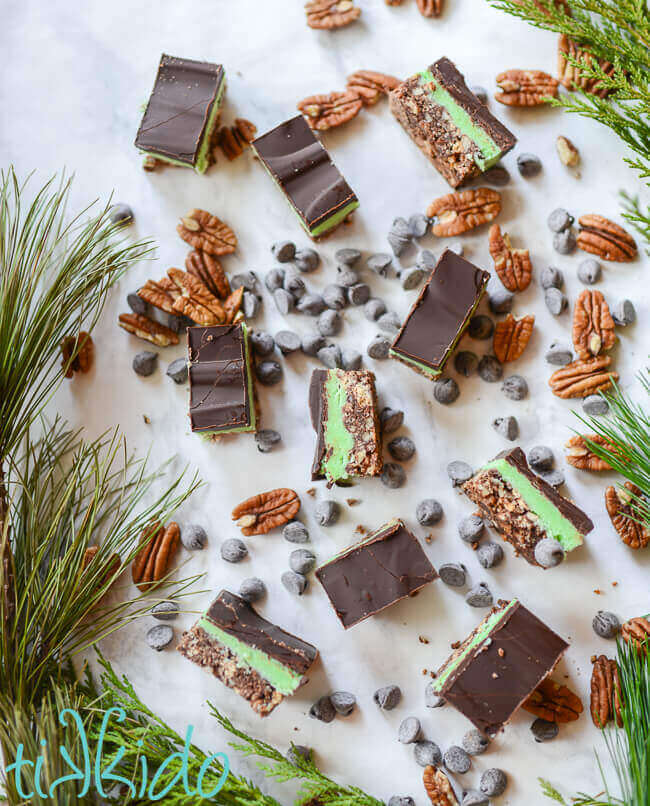 Cut the creme de menth bars into... bars.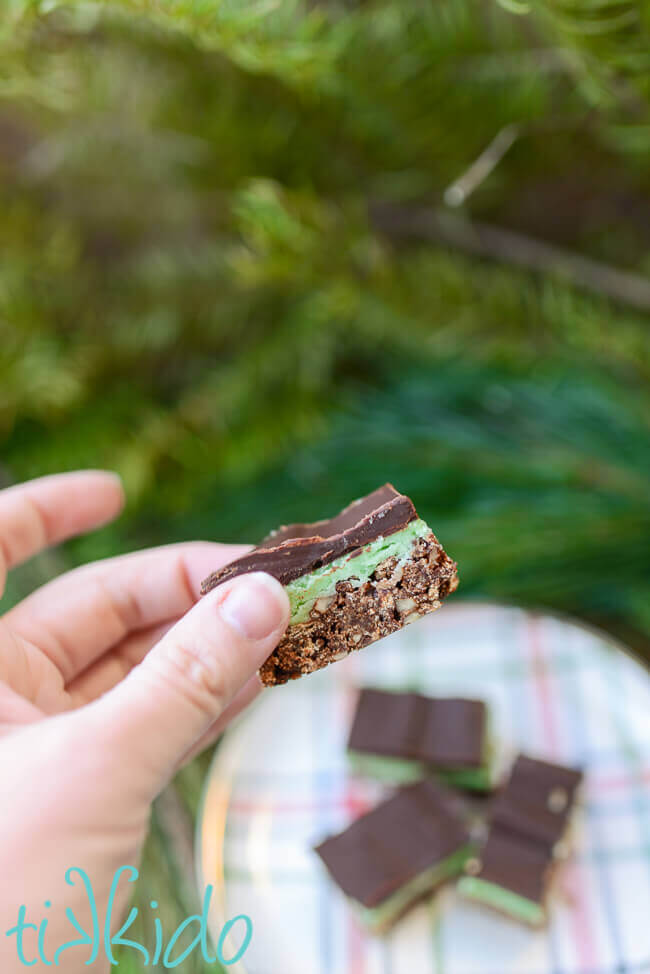 Store in the refrigerator.
Printable, One Page No-Bake Creme de Menthe Bars Recipe:
Other Christmas Cookie Recipes You Might Like: