Printer-friendly version
Kate Middleton's silk tulle veil was absolutely exquisite, and introduced millions to the concept of silk tulle veils. Most salons don't carry silk tulle at all, because it's a very expensive material (can't have an 8000% markup on silk tulle!) and notoriously hard to work with. But it's gorgeous--nothing moves and drapes like silk tulle--and we at Tradewind Tiaras  think it's worth the effort. We're one of very few designers in the world who work with silk tulle, and we've been making silk tulle veils for years.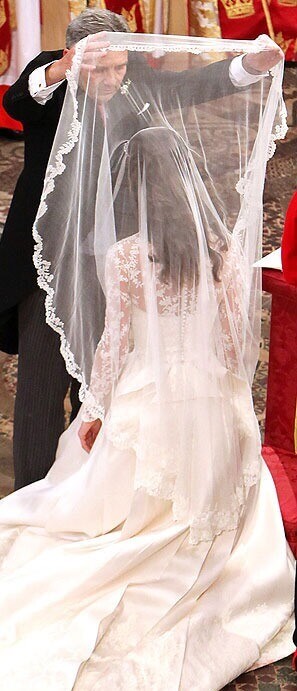 I just finished up a model shoot showing off our Kate Middleton replica veil, and had to show it off today!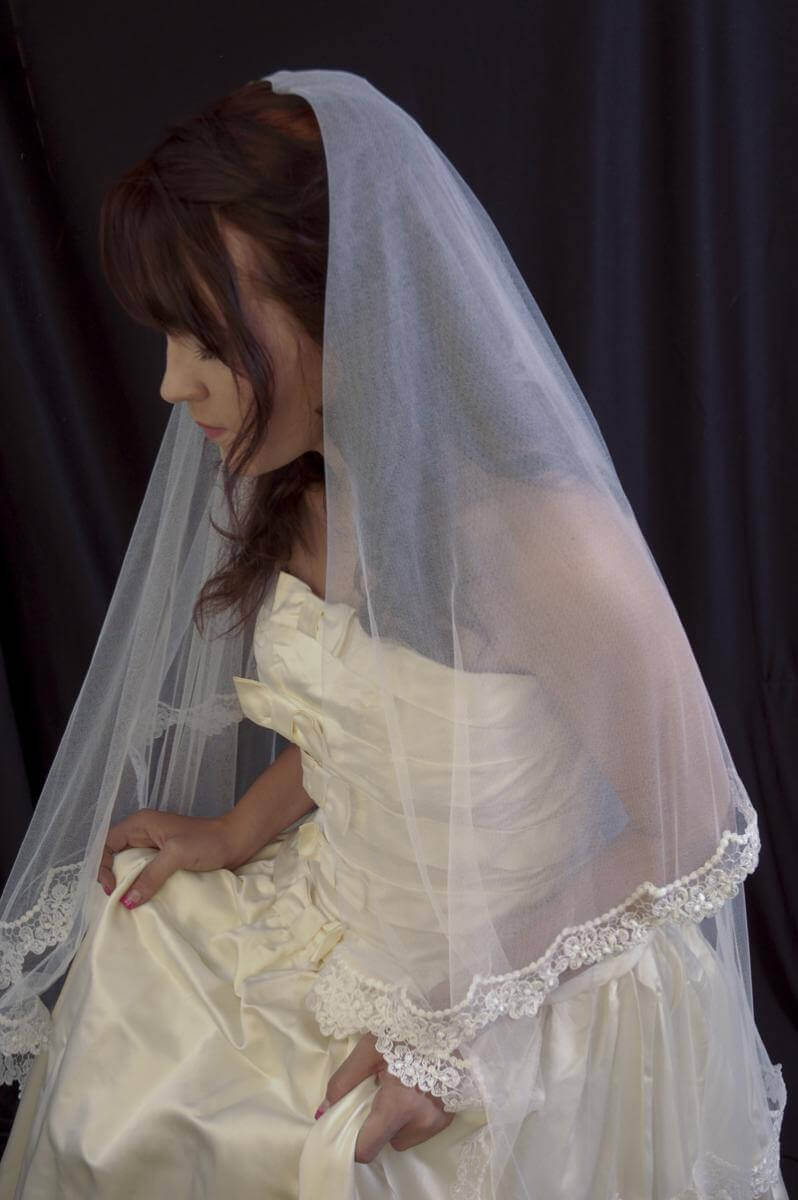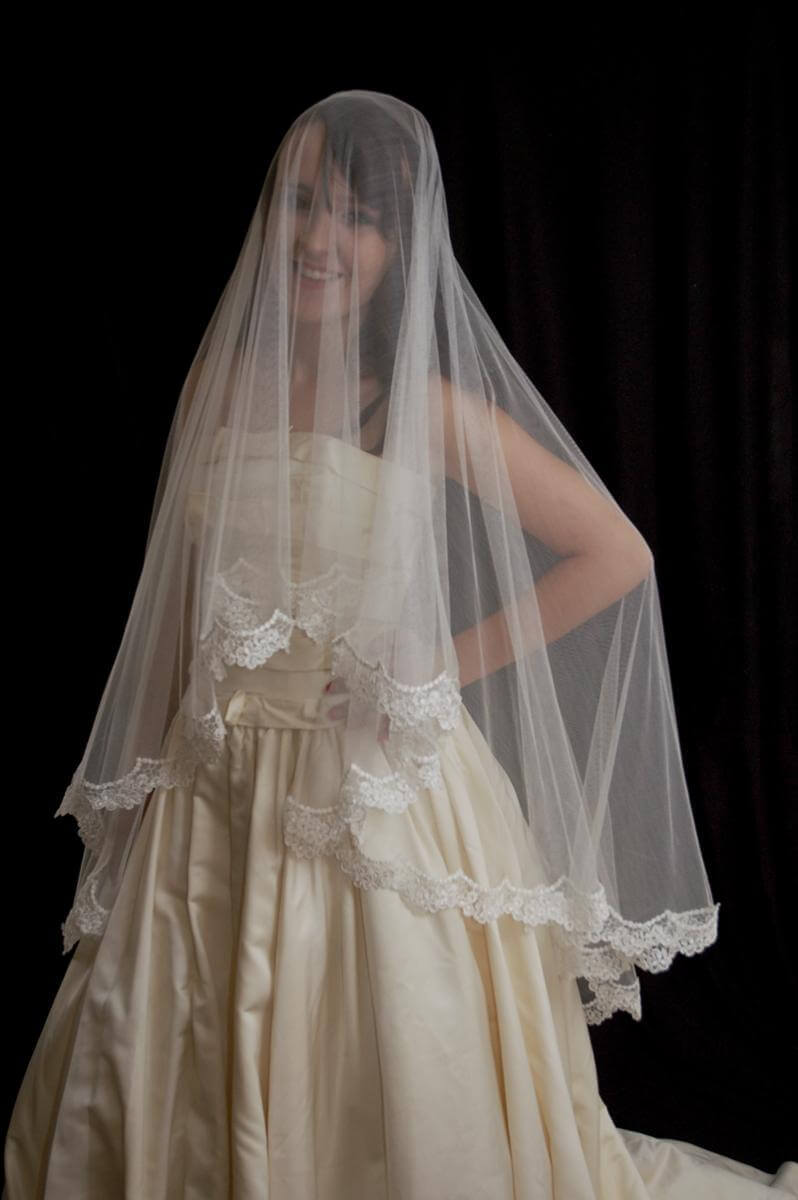 We use only the finest European silk tulle (the domestic silk tulle suppliers' quality didn't come close), and the Kate Middleton Replica veil is edged in Alencon re-embroidered lace. We don't have the Royal Academy of Embroiderers at our disposal, but gorgeous, high-end Alencon lace comes very, very close!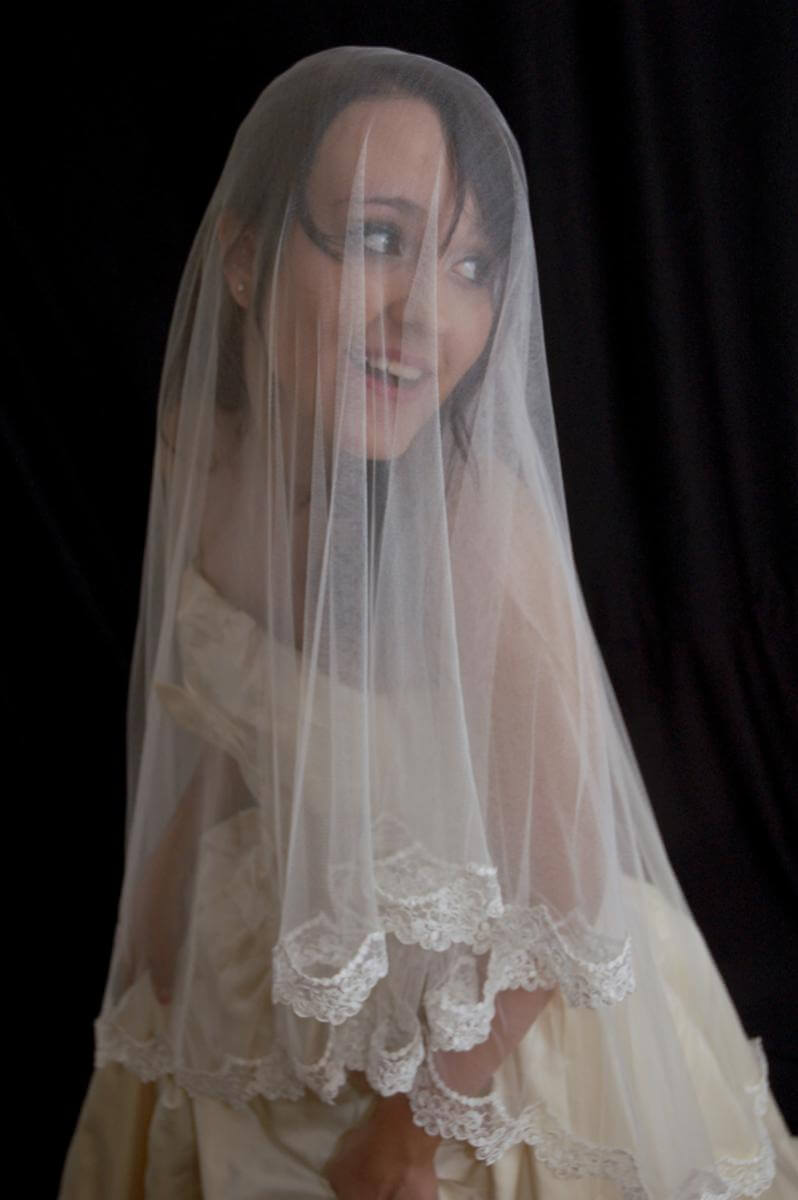 Just look how gorgeously the silk tulle drapes and flows!