Printer-friendly version
Ribbon wands are a delightful toy for all ages. They encourage activity and imagination--something I'm always happy to see as a parent of two young girls.

They're easy to make, and are perfect for a party activity or as a take-home favor.

Materials for Making a Ribbon Wand:
12" long wooden dowels
satin ribbon
a lighter or candle
small eye-hooks
small swivels
needle nose pliers
needle and thread
1) You can find 12" long wooden dowels pre-cut at any major craft store, or you can buy longer dowels and cut them to length yourself. Paint with craft paint, if you'd like.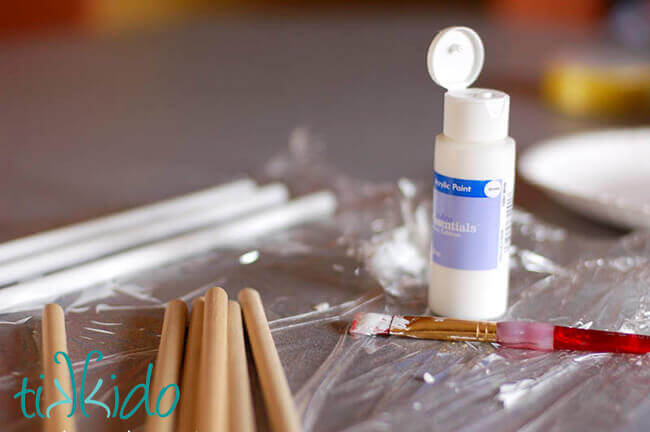 I painted mine with a simple climbing rose design to match the party colors.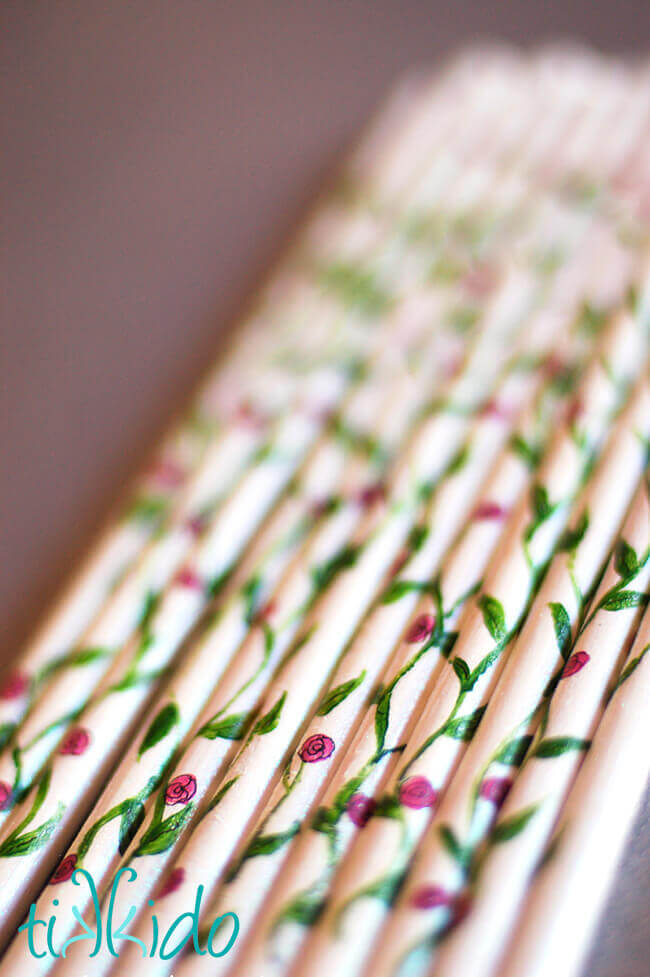 2) Screw the eye hooks into one end of the dowel. I didn't have to drill a pilot hole to do this, but the needle-nose pliers did come in handy to give me extra torque. Use the needle-nose pliers to pry open the eye-hook just enough to slip the spinner on, then bend the eye-hook back to its original position.
As an aside, swivels are the key to really good action on ribbon wands. I discovered this by closely inspecting my own professional-grade ribbon wand, a leftover of my brief sojourn into rhythmic gymnastics as a kid. I didn't stick with the sport, but I loved playing with that ribbon, and now my girls do, too. The official rhythmic gymnastics wands use swivels designed as fishing tackle, available inthefishing section of Wal-Mart or any sporting goods store. So did mine.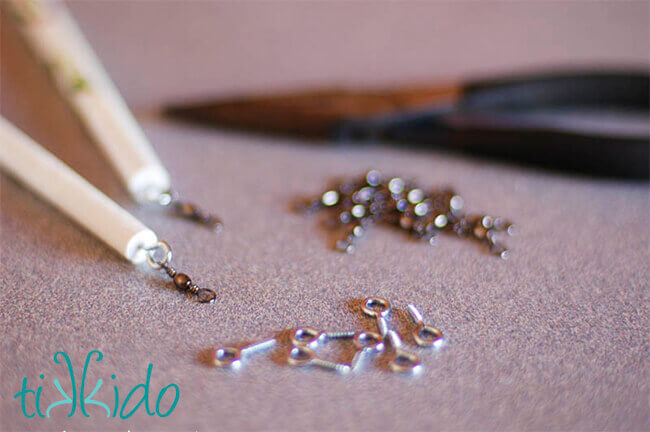 3) Cut a length of satin ribbon for each wand. It can really be any length you want, but mine were 120 inches long. Nice and easy to measure with a measuring tape. Using a needle and thread (preferably a thick, strong thread, like button thread), sew your ribbon on to the loose end of the spinner.
4) Hold the end of the ribbon near a flame--a lighter or a candle--to seal the cut edge so it won't fray as the children whip the ribbon through the air.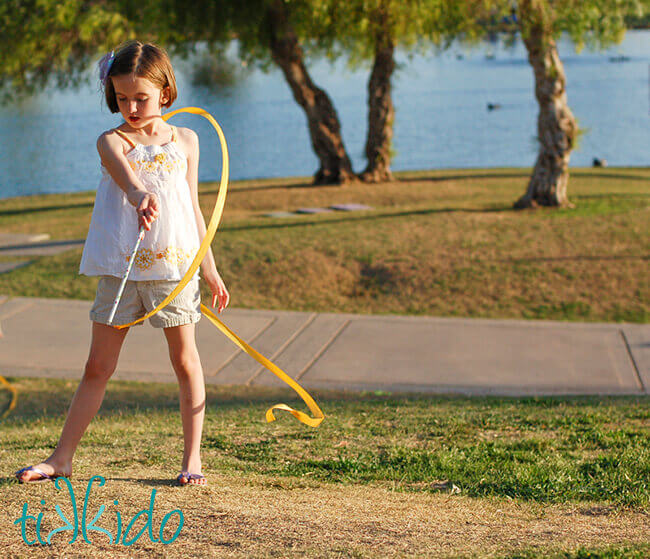 All that's left to do now is go out and play!