Printer-friendly version
This party is a special one.  Not because it was such a fun theme (it was!).  Not becaue I got to learn a new skill (balloon twisting).  But because this was the first party I've ever done two different ways for Festivities magazine's High/Low feature.  In every issue, we feature at least one party styled two different ways:  one with little time, effort, and cost; and one with high effort and lots of over the top details.  The goal of the magazine is always to inspire, but also to show that you can take inspiration from the highly styled parties you see online, and can scale them down as much as you want, and still have a beautiful, memorable party.
So without further ado, the low effort, easy to throw together version of the Balloons party.
Large scale balloons from Shop Sweet Lulu made the perfect, simple but dramatic backdrop at this park party.   Summery seersucker fabric made the perfect table overlay to match the festive Balloon party printables from Frog Prince Paperie.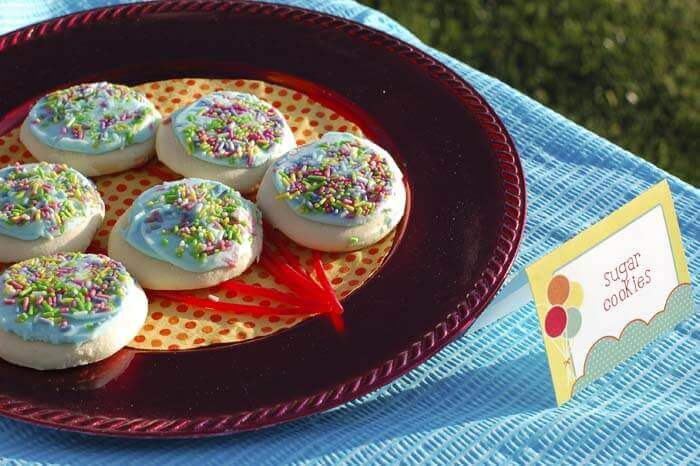 Store bought round sugar cookies were paired with licorice "strings" to make a simple, balloon-themed cookie display.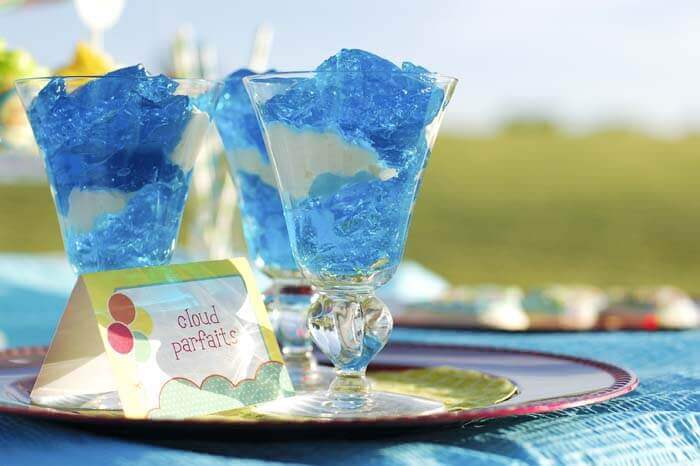 Jello and cool whip were layered to make light-as-air cloud parfaits.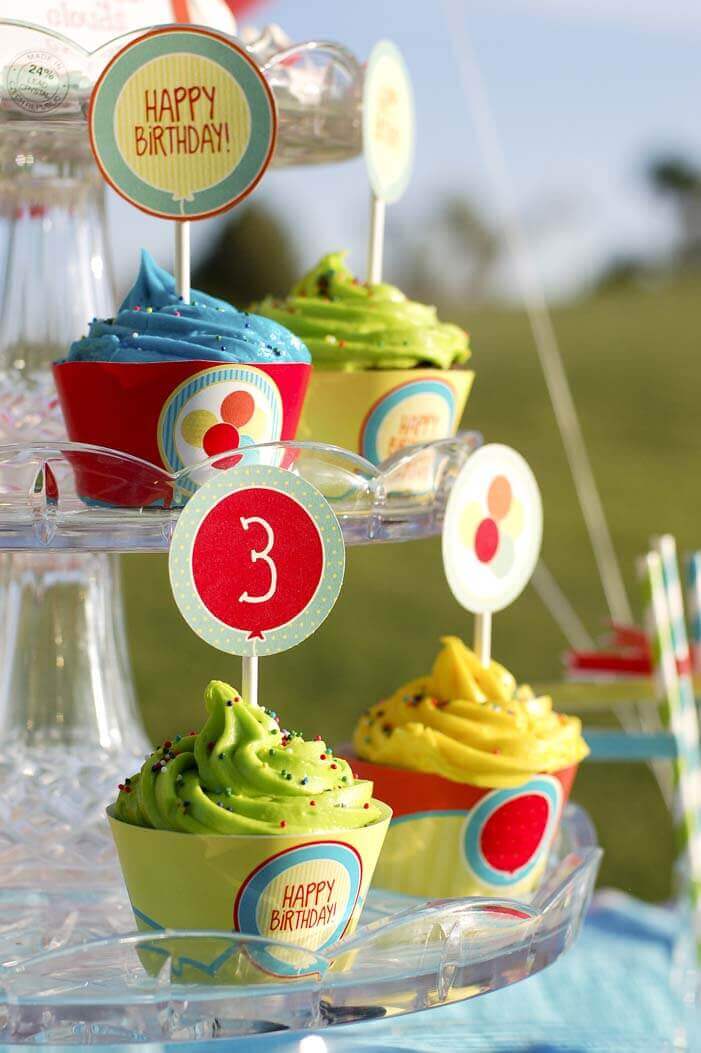 Colorful cupcakes with festive balloon printables were the perfect treat for this party at the park.  No cake cutting necessary!
Meringues bought at Trader Joe's made delectable clouds.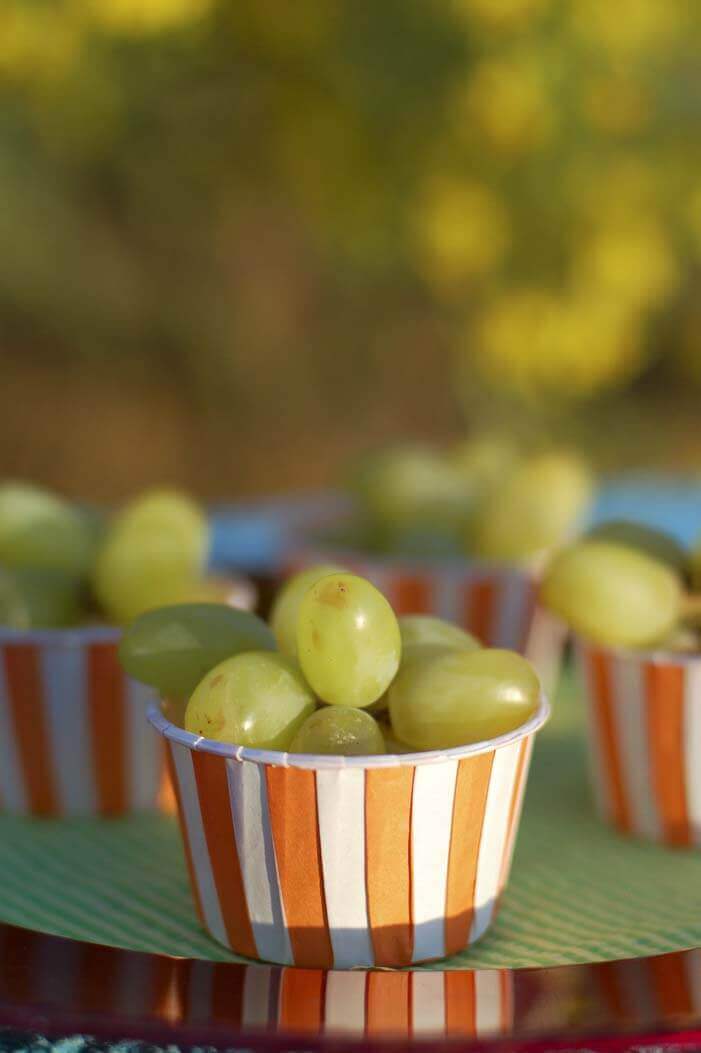 These pretty paper cups from Petite Party Studio were perfect for holding our "bunches of balloons."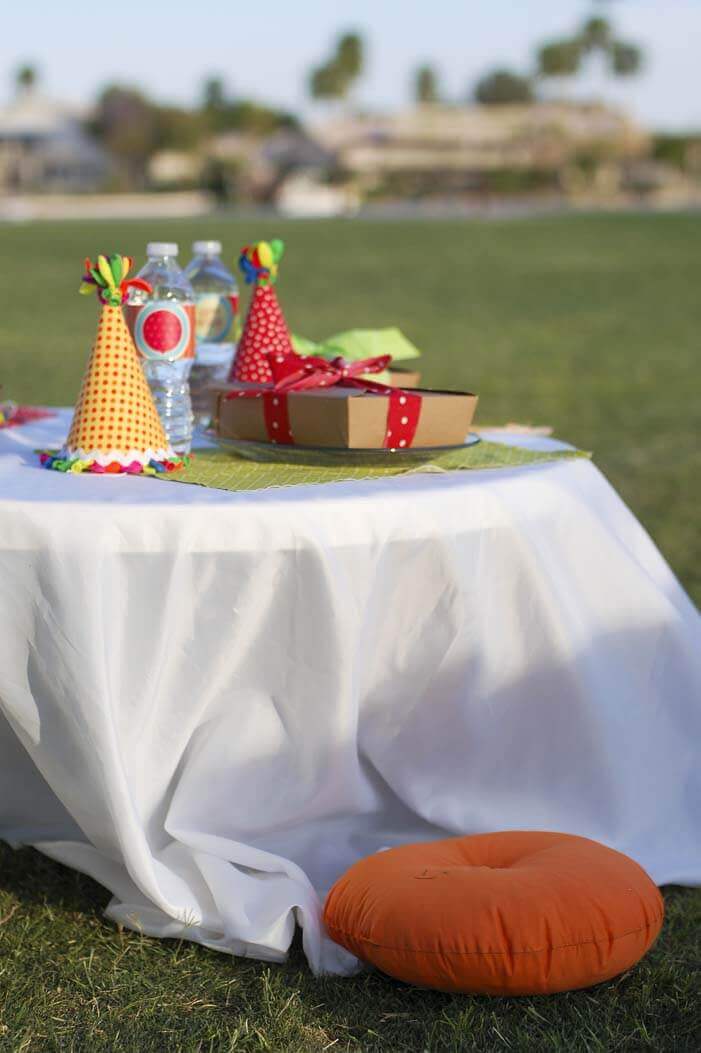 A low, round table (folding table propped up on cinder blocks instead of unfolding the legs) made the perfect child-sized dining table.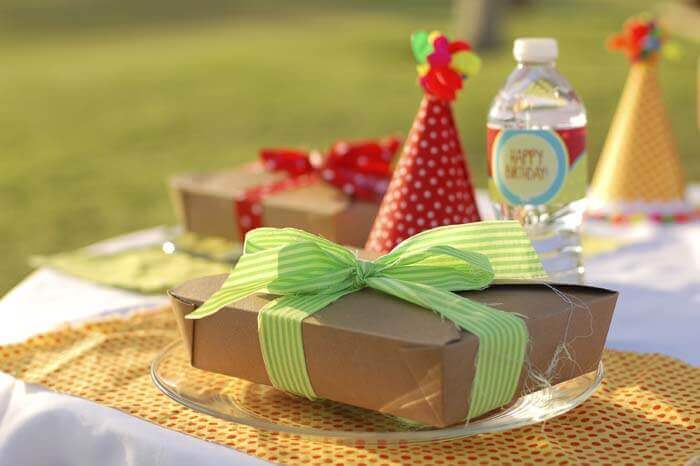 The table settings were simple.  Colorful fabric placemats, kraft boxes wrapped in a simple bow of a strip of fabric holding boxed lunches, and balloon themed hats.
I love the way these balloon hats turned out.  I used actual balloons as the pom on the top and the ruffle on the bottom.  
The meal was simple, and calculated to please our little 3 year old guests.  Grilled cheese sandwiches cut into the shape of balloons, and a deli container full of "balloon strings" (shredded carrots).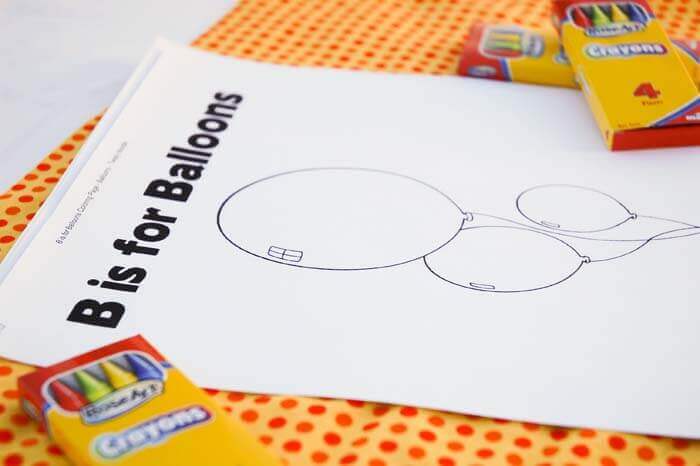 Activities were kept simple, and age appropriate.  Coloring is always a hit, and it's easy to find printable coloring pages online for any party theme.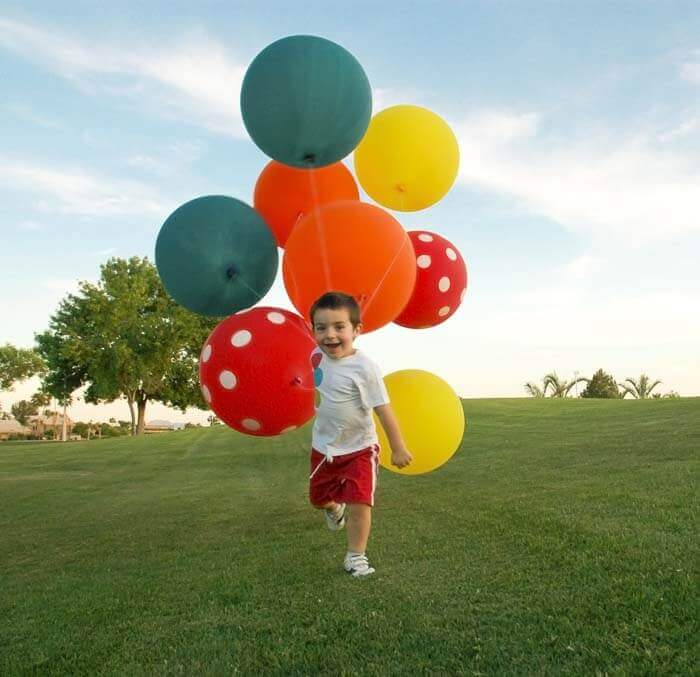 And what could be more fun than the simple joy of running around with a bunch of HUGE balloons?
A cupcake, a balloon, and plenty of room to run around--that's one happy birthday boy!
No need for floral arrangements at this party, since balloons make such wonderful, fanciful flowers!
Favors were simple.  A bunch of lollipop balloons found at my local Party City, and a personal touch from the birthday boy.
Just look at that grin! Nothing complicated needed to make this party great--balloons make everyone happy!
Tomorrow come back to read the post all about the high effort version of this same party!