Printer-friendly version
Quiche is a fabulous, classic brunch food.  Easy to throw together, incredibly forgiving, and a nice savory change from the sweets that usually dominate a breakfast or brunch spread.  Making individual sized quiches involves a little bit of extra labor upfront, but the payoff is not having to cut and serve at the party.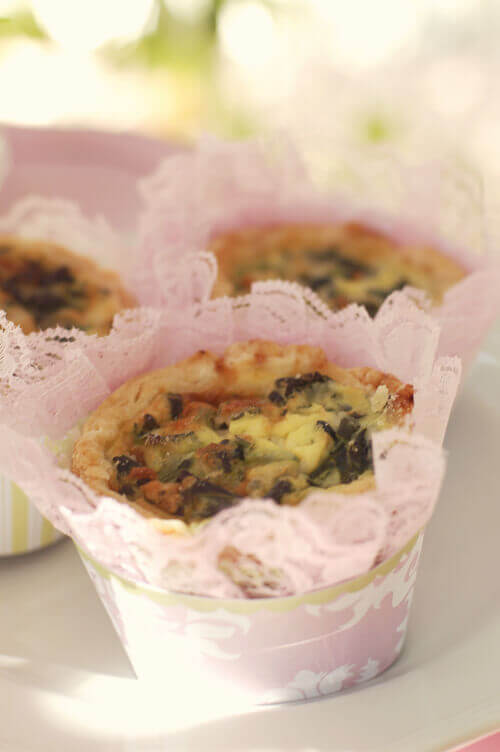 Plus, I'm a sucker for anything miniature.  
Basic Quiche Recipe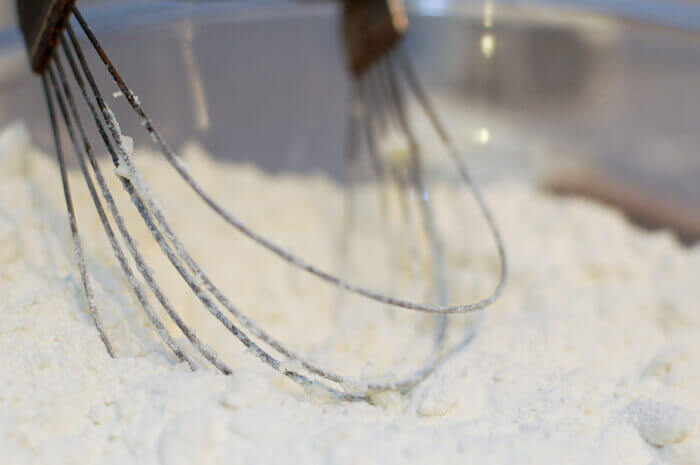 First, roll out your prepared pie dough on a floured surface.  Cut circles of dough large enough to line your muffin tins.  Easier said than done, right?  How big should they be?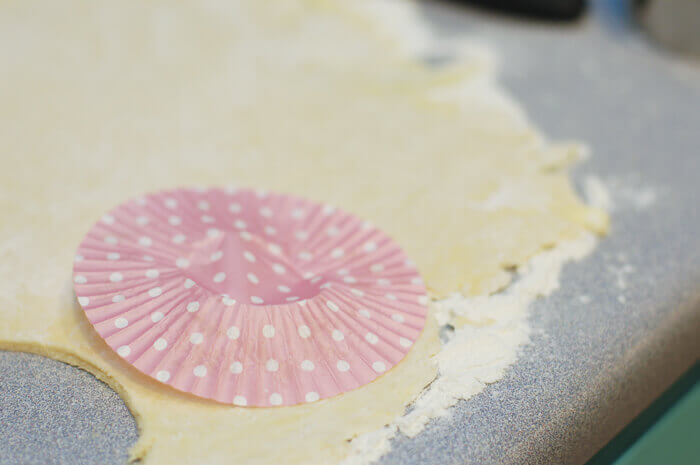 I used a cupcake wrapper I had on hand as a quick and easy, perfectly-sized template.  I simply flattened out the cupcake wrapper and used a sharp knife to cut around the circle.  Instant, perfectly portioned mini pie crusts!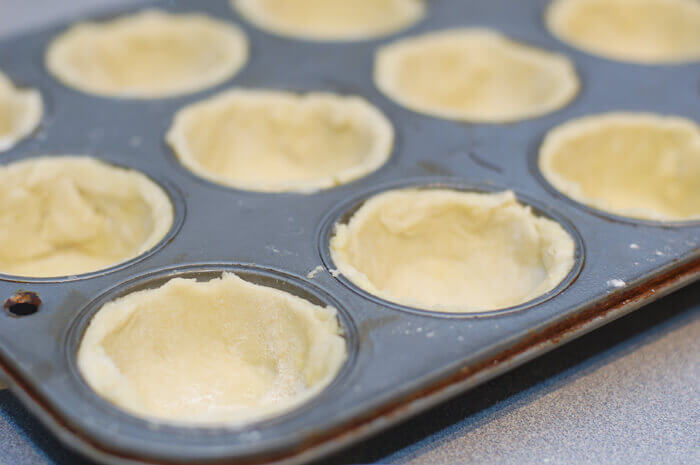 Pop your cupcake pans full of pie dough in the fridge while you prepare the filling.  Pie crust likes to be cold when it's baked.
Individual Quiche Filling Recipe:
4 eggs, beaten
1 T olive oil
1 10oz package of spinach, thawed and drained
1/2 an onion, chopped
3 cups shredded cheese (I used gruyere)
1/2 t salt
1/8 t ground nutmeg (freshly grated, if possible)
1 cup milk
First, cook your onion until soft and translucent.  Then dump it in a bowl with the rest of the ingredients.  Stir.  It's really as easy as that!  No special technique.  Just mix it up.
Use a 1/4 cup measuring cup to scoop your egg mixture into the dough-lined cupcake tins.  Bake at 375 degrees for approximately 20 minutes, or until the crust edges are golden and the filling is set.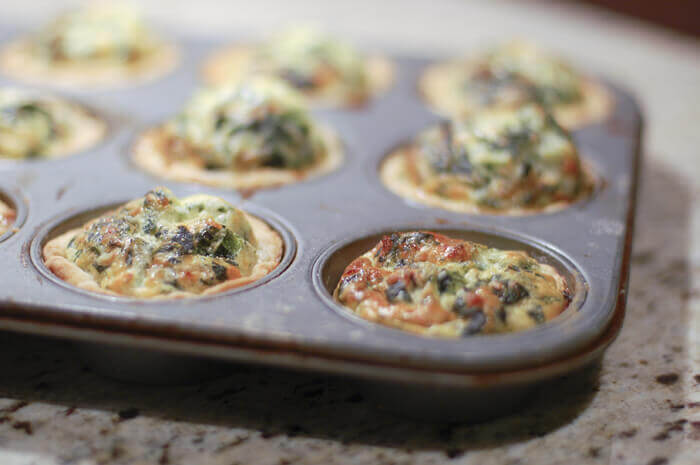 They'll be kind of puffy and domed when they come out of the oven, but will settle down as they cool.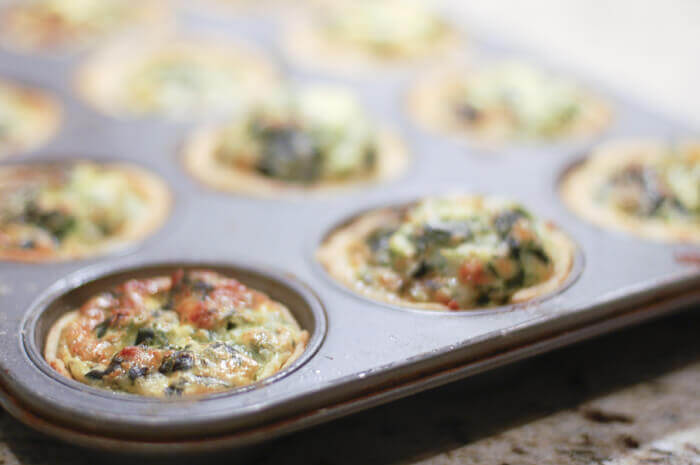 These reheat really wonderfully, so are a perfect make-ahead party food.  And this recipe is incredibly forgiving and versatile.  Don't like spinach but love asparagus?  No problem!  Want to add bacon?  No problem!  Prefer cheddar, or feta?  No problem!  Customize it to your heart's content.  It'll work.
Want an even smaller, bite-sized appetizer?  Use the same technique I used for my Mini Lemon Tartlets from the Secret Garden baby shower.