Printer-friendly version
Crostini with mascarpone, prosciutto, and fresh figs is a delicious sweet-and-salty appetizer.  It's easy to make and is delicious at room temperature, making it a perfect party food.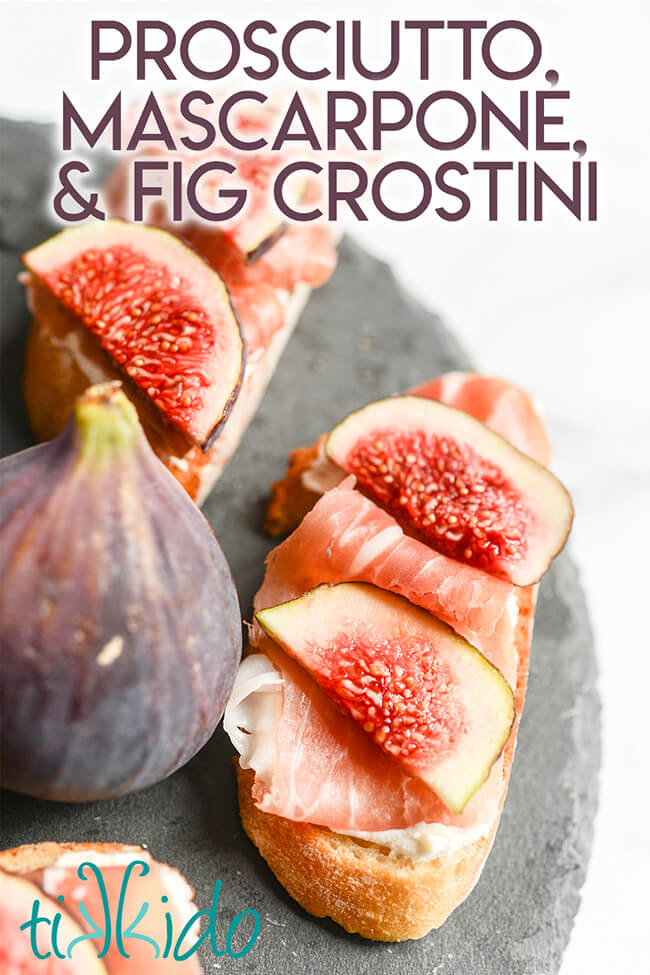 I love fresh figs!  They have a bright, delicate sweetness to them.  And they just look fancy, don't they?  The flavor is absolutely magical paired with creamy mascarpone cheese and salty prosciutto.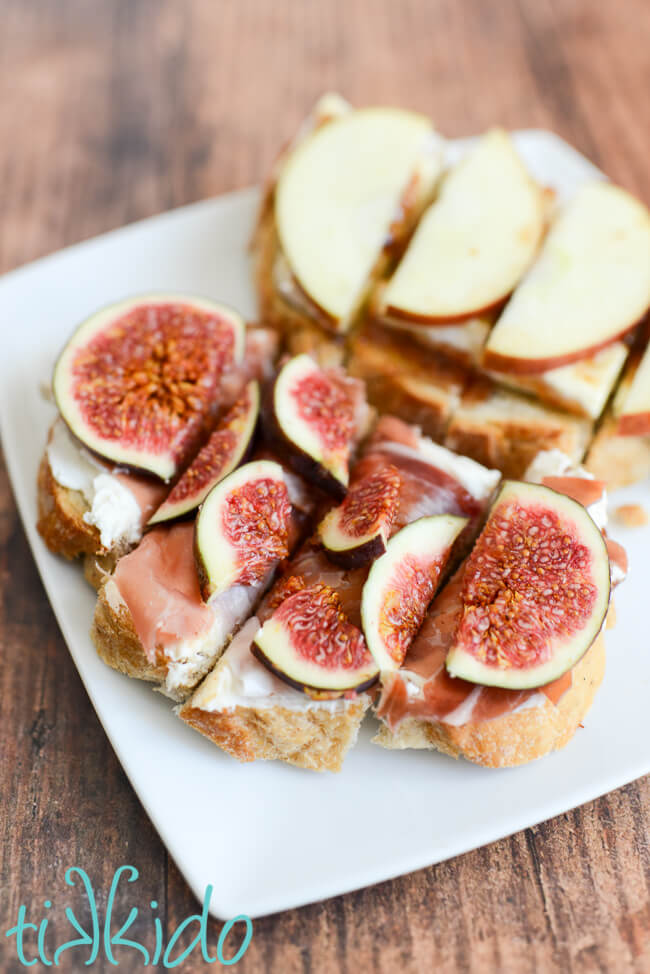 You can also make this into fig, prosciutto, and mascarpone bruschetta by using a larger loaf of Italian bread to make the toast. 
Fig, Prosciutto, and Mascarpone Crostini Recipe
one baguette, sliced
olive oil
mascarpone cheese
fresh figs
prosciutto
If you've never had fresh figs, you're in for a treat!  They have a brighter and less sweet flavor than you might expect if your only experience with figs is Fig Newtons.  No need to peel the figs--just wash and slice into thin pieces for this crostini recipe.
Place the slices of bread on a baking sheet.  Coat lightly with olive oil.  I like to use my pump olive oil sprayer to get a nice, thin layer of olive oil over the bread, but you can use a brush to add the olive oil, instead.  Put in a preheated 400 degree oven for a few minutes (about five) until the bread toasts and turns lightly golden around the edges.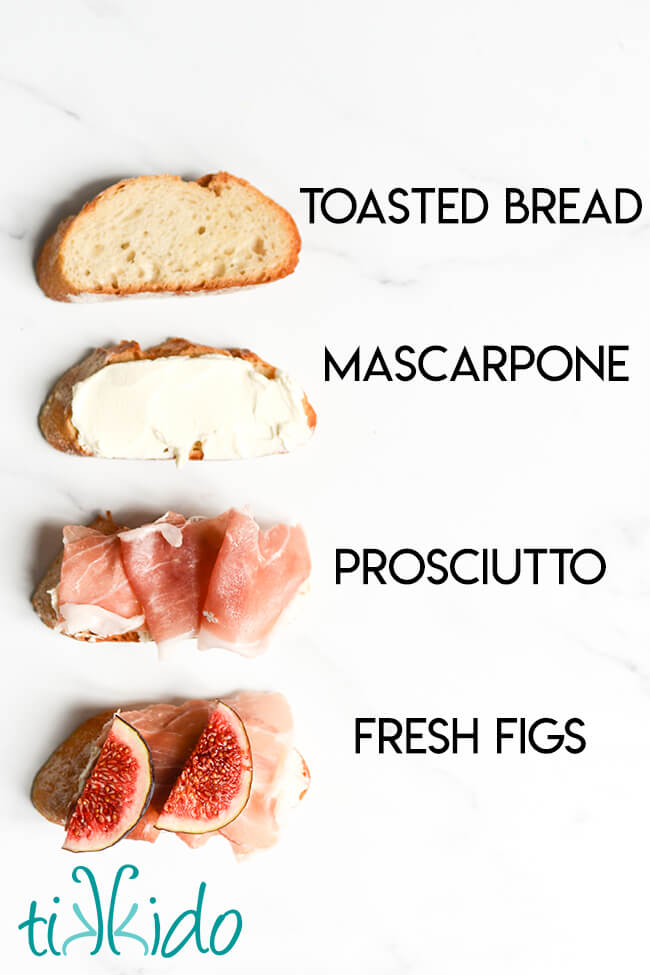 Assembly of the crostini couldn't be easier.  Spread the mascarpone on the toast, add some prosciutto, and top with fresh figs.  
If you want to bump up the sweet and salty contrast of this appetizer, add a bit of fig jam on top of the mascarpone.  It's delicious both ways, so it really depends on what you prefer.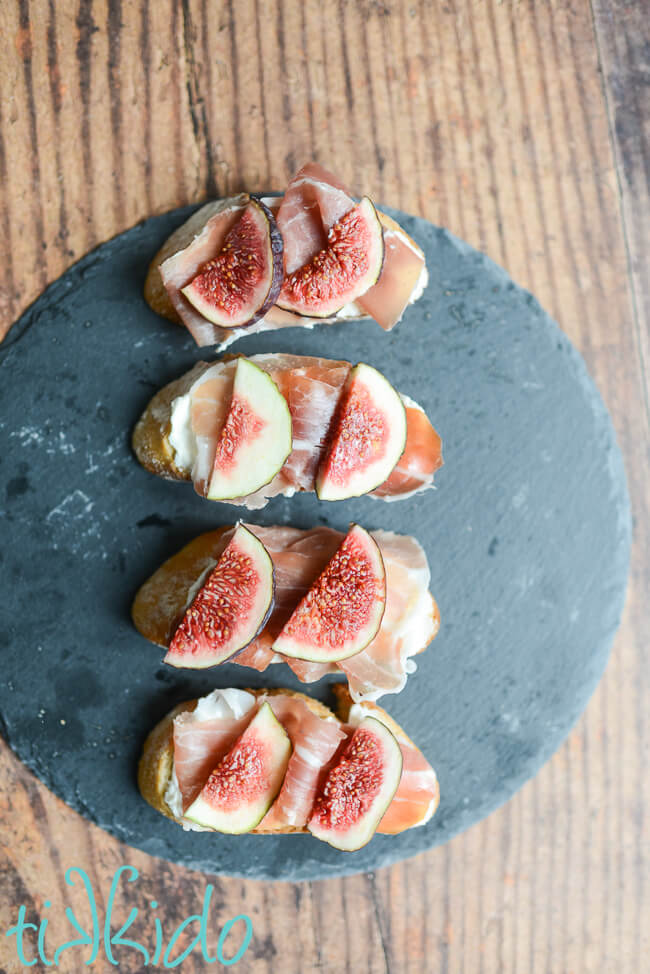 I love making these crostini for parties, but it's also a favorite light family meal.  We make several kinds of delicious bruschetta and crostini, and everybody gets to enjoy their favorite flavors.  There's not a lot of clean-up afterward, either, which is always a bonus!
Other Crostini and Bruschetta Recipes You Might Like: