Printer-friendly version
At the Day of the Dead party for Festivities Magazine, I knew I wanted lots of paper crafts in general, and papel picado (perforated paper) decorations in particular.  Mexican folk arts are famous for spectacular and creative uses of paper, and I've always been a sucker for paper arts.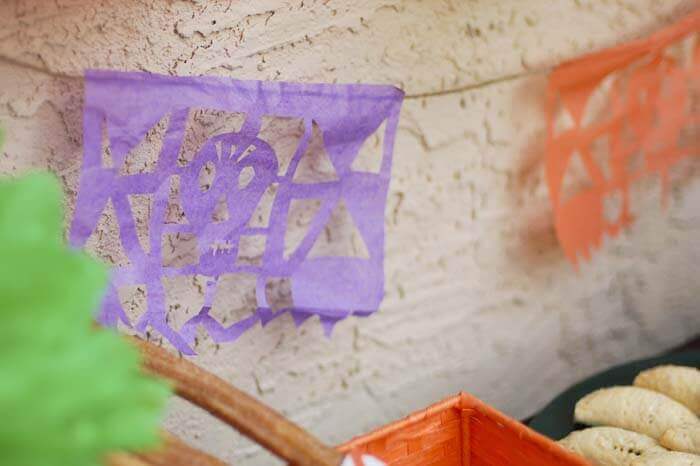 I made tissue paper banners to hang above guests heads in the courtyard, but also had the idea of miniature papel picado inspired by the darling cake bunting trend.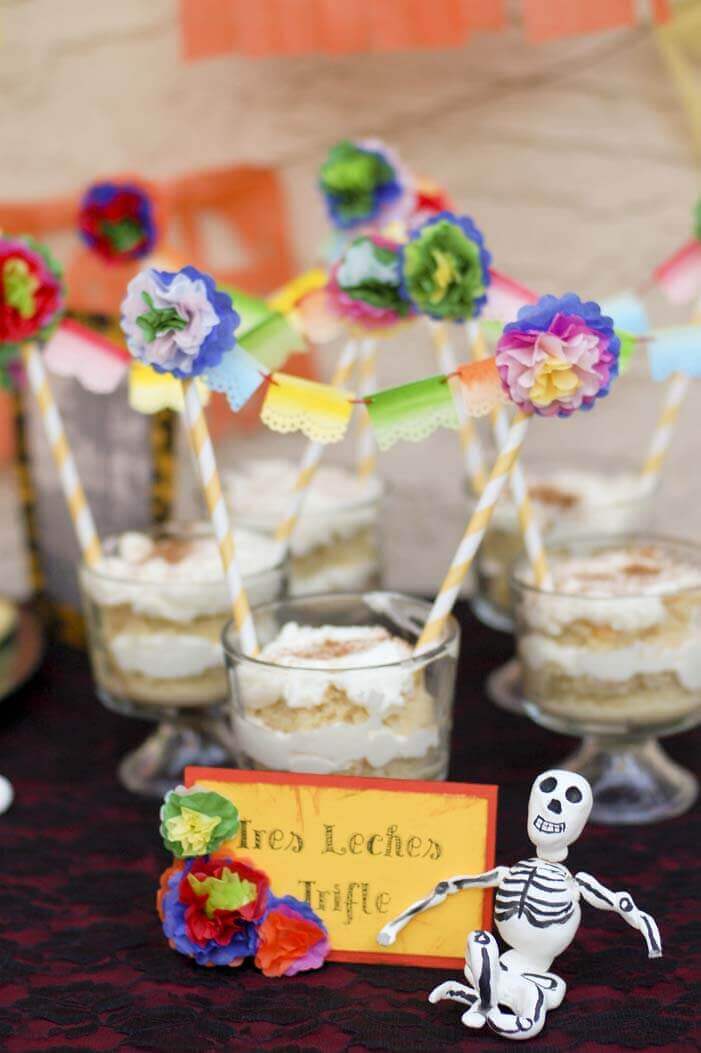 Making the miniature papel picado bunting was incredibly easy, but added such a festive touch to the dessert table.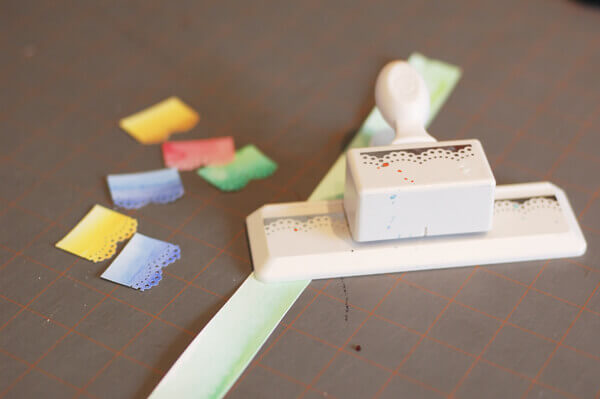 First, cut narrow (approximately 1.5" wide) strips of colored paper.  I painted white paper with watercolors to get the ombre effect on my miniature papel picado, but it would be even easier to use colored scrapbook or construction paper.
I then used a Martha Stewart lace edging craft punch along the length of the strip of paper.  Once the lace edge was punched along the strip of paper, I simply cut it into tiny, equal length pieces.
I used a needle and thread to string the miniature papel picado on colorful embroidery floss, and tied it to two striped paper straws.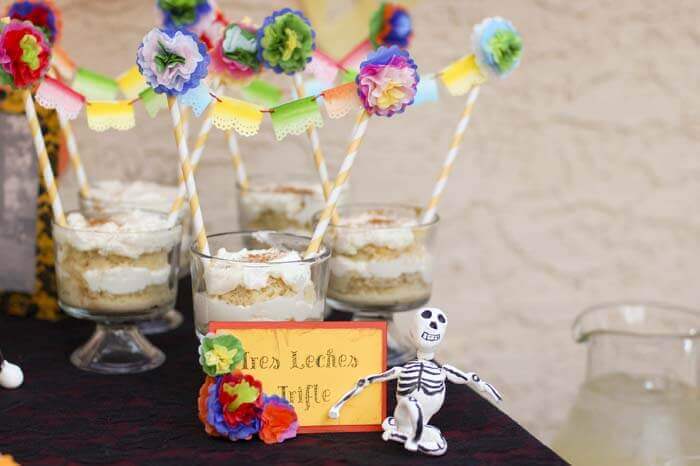 A little bit of glue and a couple miniature tissue paper flowers completed the look perfectly.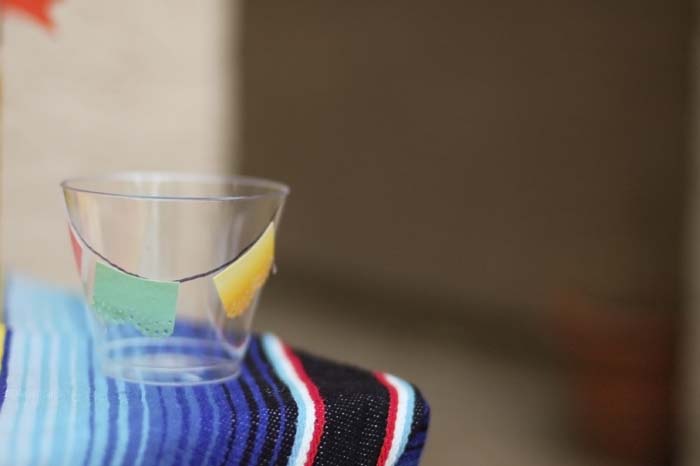 I ended up making far too many little papel picado flags, so I ended up using them to embellish plastic cups for the party, too.  A sharpie and a hot glue gun made quick work of the project, and made the plastic cups so much more fun (and identifiable, since each was different) than plain ones would have been.
Other Fiesta Party Ideas You Might Like: