Printer-friendly version
Planning a party with fiesta flair for Cinco de Mayo or Dia de los Muertes?  These miniature tissue paper flowers look like the classic Mexican folk art tissue paper flowers and make the perfect party embellishments.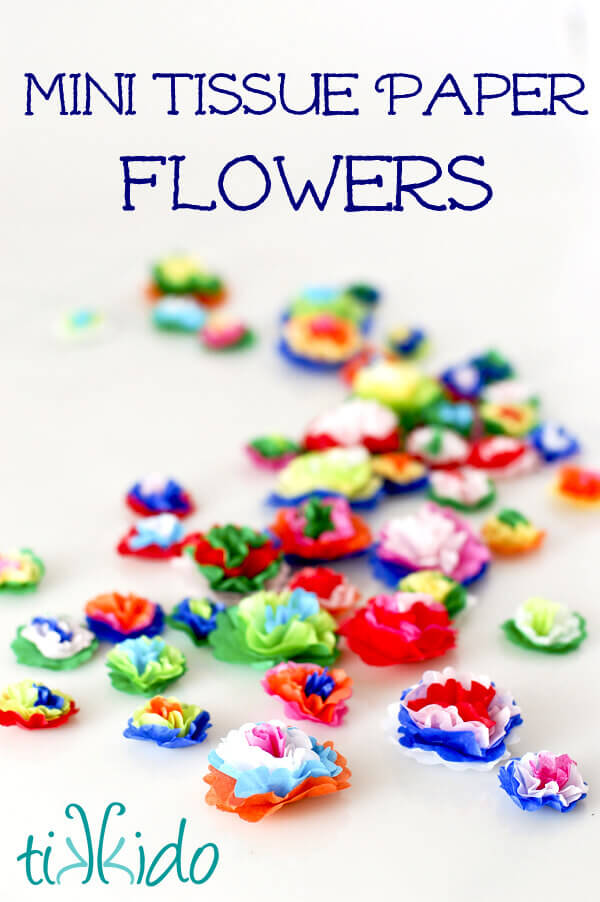 At the Day of the Dead party, I knew I wanted to include some of the fabulous traditional crepe paper and tissue paper flowers for which Mexican folk arts are famous.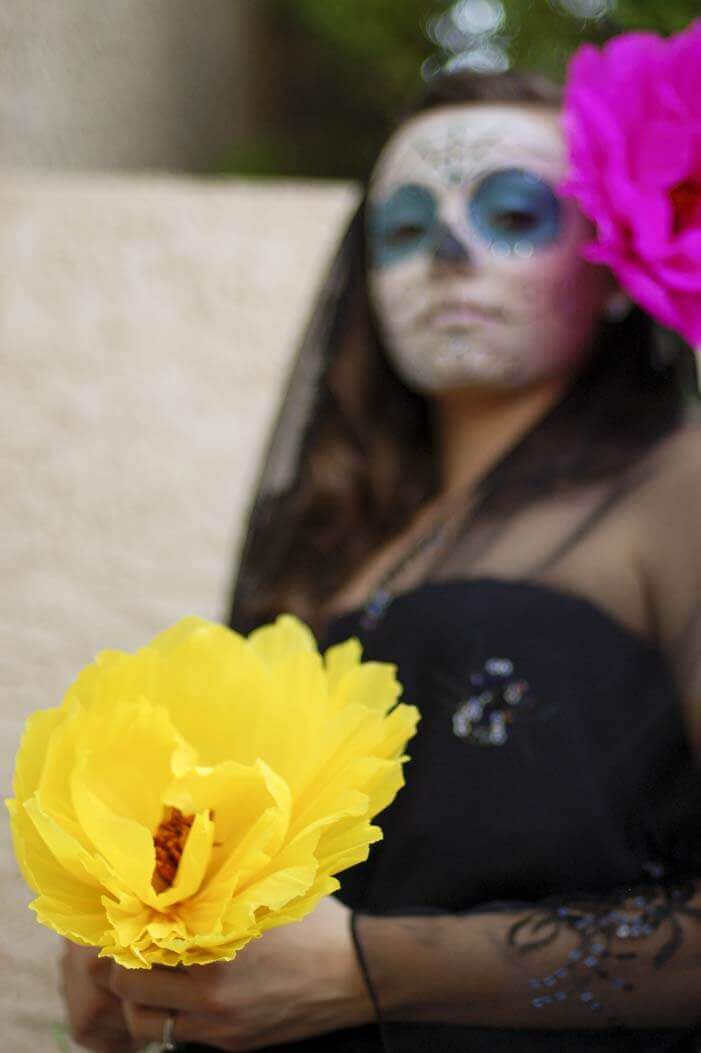 I wanted to carry that element through many parts of the Dia de los Muertos celebration, and that inspired me to make miniature versions of the traditional tissue paper flowers.
Materials for Small Tissue Paper Flowers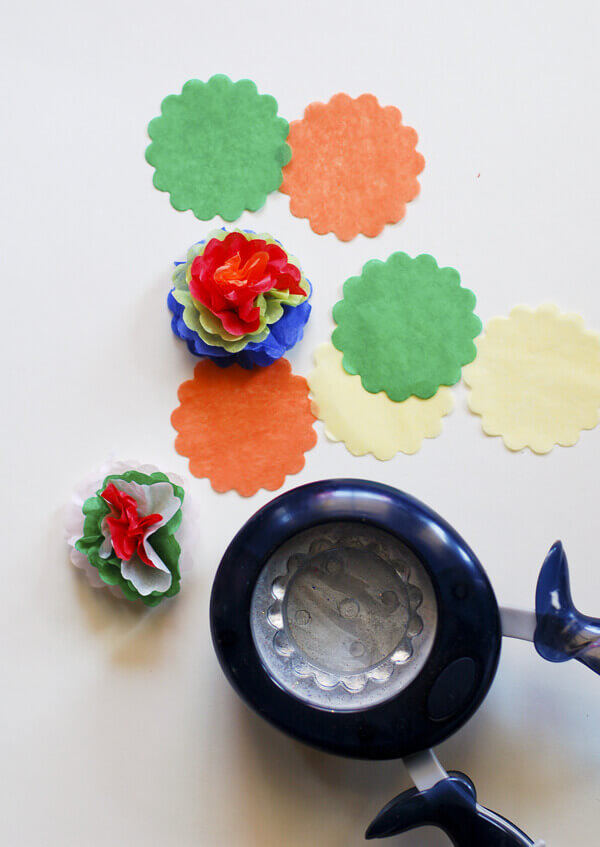 First, use the circle punch to make tons of little tissue paper circles.  I used a 2" scalloped circle punch for the larger flowers, and a 1 1/4" scalloped circle punch for the smaller ones.  If you only have a regular circle punch (no scallops), that works just as well.  So does cutting small circles by hand, in fact.  You don't need the shape to be perfect since it gets all ruffled and squished together.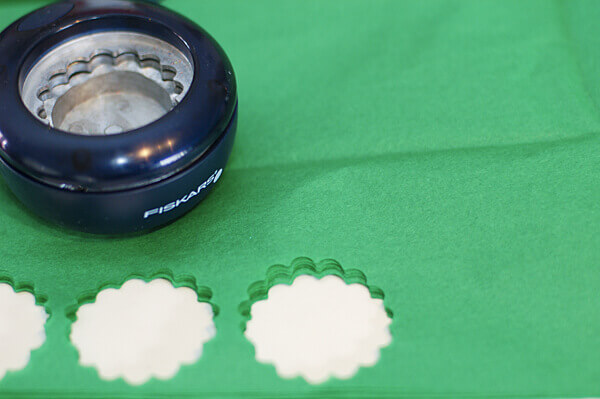 Tips for Cutting Tissue Paper with Paper Punches:
If you're using a punch to cut your tissue circles, cut through a largish stack of the paper at a time.  Not only will this make the work go much more quickly, it will save you a lot of frustration.  Cutting out a single circle of tissue paper with a punch is nearly impossible--it tears horribly.  But if you have a stack of many sheets, it works perfectly and easily.
Don't try to use paper punches on that super shiny metallic "tissue" paper!  It gets caught and stuck in the punch and rips and ruins everything.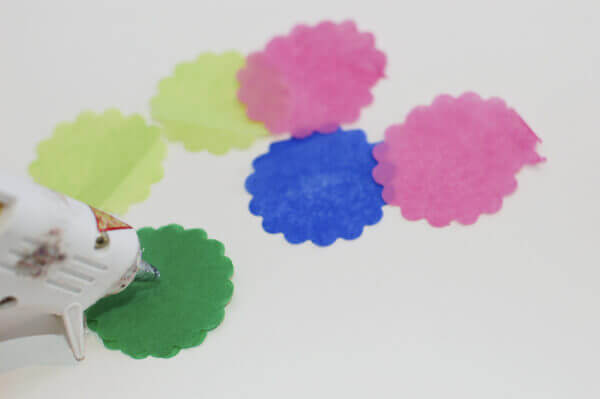 Once the circles have been cut, it's time to glue.  Dab a small bit of hot glue in the center of the first circle, and set the second circle on top of it.  Add another dot of glue, another circle, etc., until the stack is finished.  For the 2" diameter circles, I liked a stack of seven circles best.  For the smaller 1 1/4" circles, five was plenty.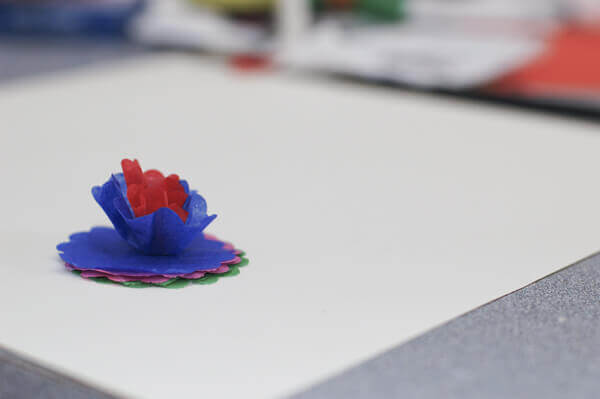 When the stack of tissue circles have been glued together, it's time to fluff.  Much like making a tissue paper pom, work one layer at a time.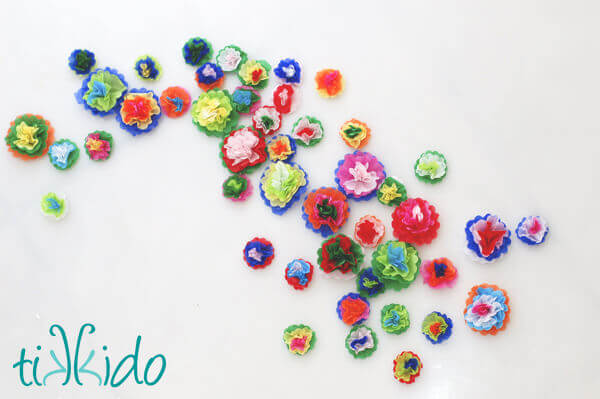 Make more than you think you'll need, because you'll keep finding new places to stick them!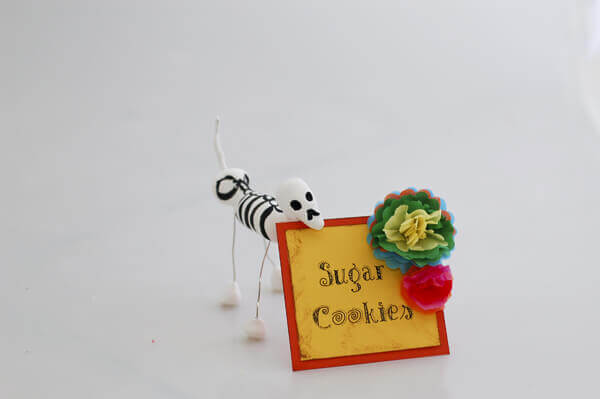 Like on the table tents.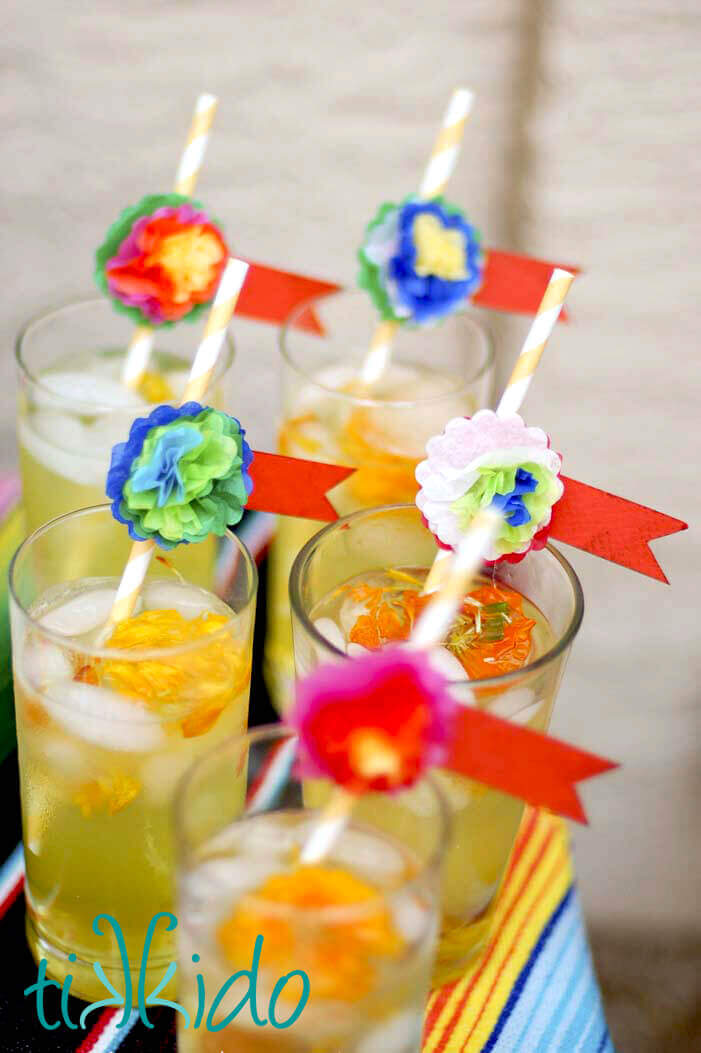 And on the straws.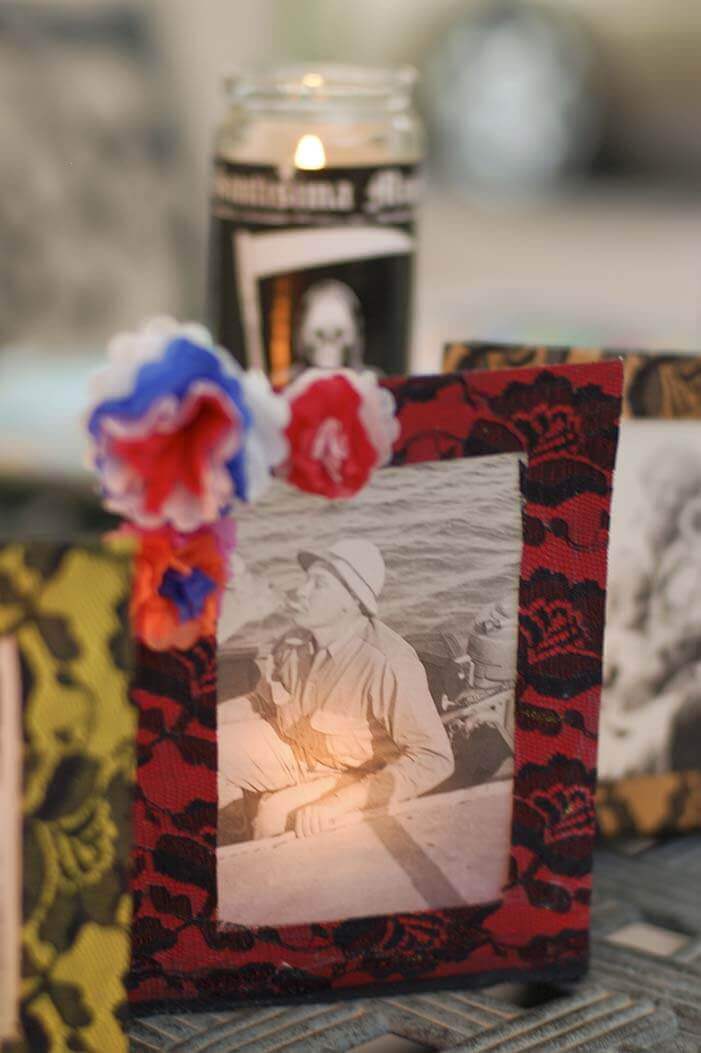 And on picture frames and candle holders.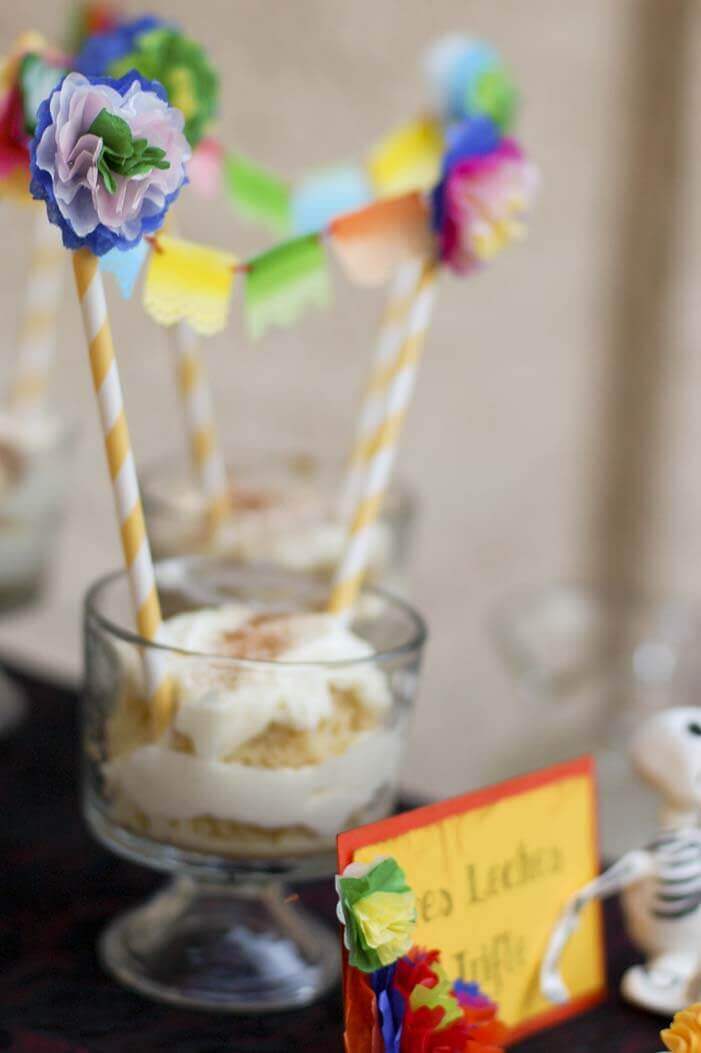 And on mini papel picado cake buntings.  And... well, you get the idea.  Anything that stood still long enough for me to reach with a hot glue gun was at risk of being embellished.  I love these little things!
Update in 2020:
I live in the UK now, and I have a friend from Mexico who just celebrated her 40th birthday.  We couldn't throw her a big party because of COVID restrictions, but I was able to make her some fiesta-worthy cupcakes.  
I simply made a bunch of the miniature tissue paper flowers, glued them to bamboo skewers and toothpicks, and used them as easy, beautiful cupcake toppers.

Other Mexican Fiesta Crafts and Recipes: