Printer-friendly version
Homemade peach ice cream is one of the best parts of summer, and it's even easier when you make no churn peach ice cream!  I've always wanted to know how to make no churn ice cream, and peach ice cream seemed like the perfect place to start this summer.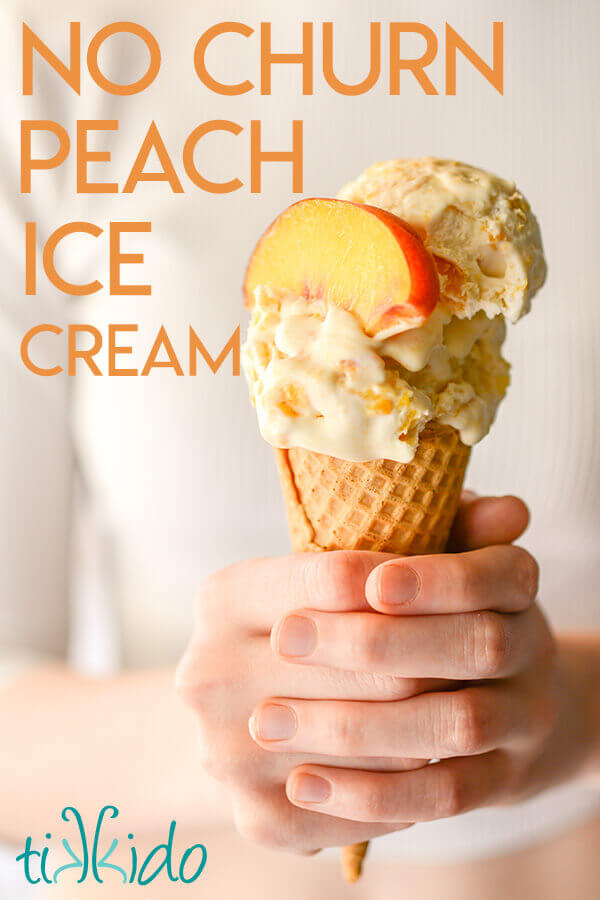 I'd never made no churn ice cream before, but was intrigued.  It looked so easy--and it was!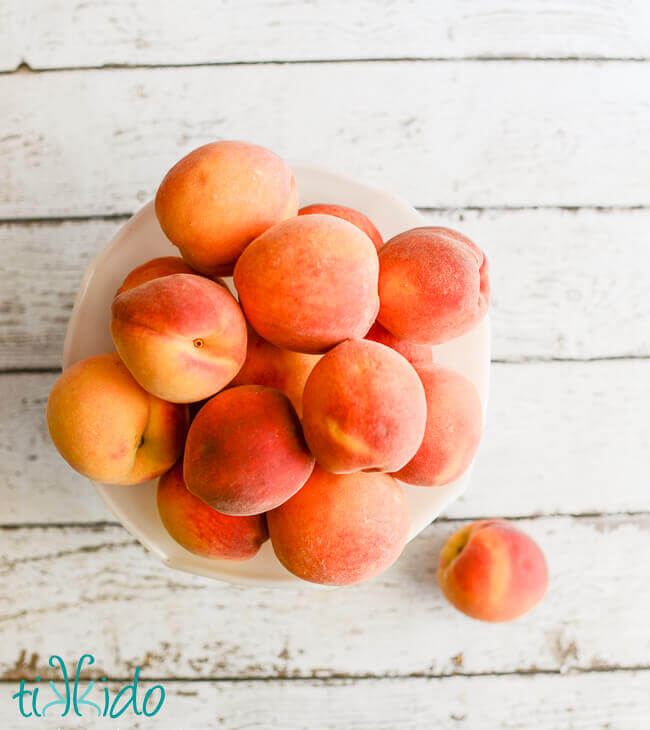 Our theme for this month's Taste Creations blog hop was Summer Produce, and the peaches are just glorious right now!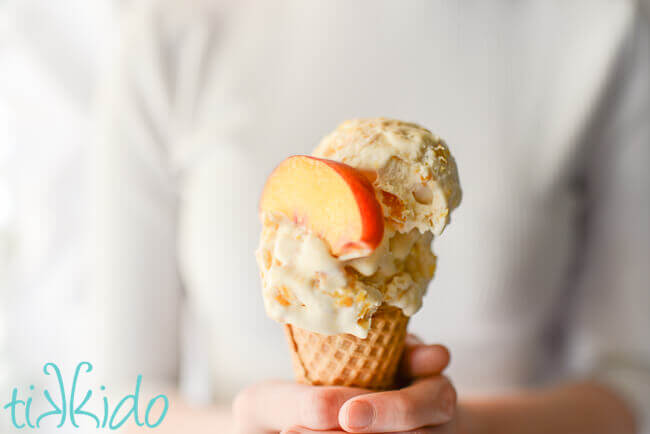 Homemade peach ice cream has been one of my very favorite summertime treats since childhood.  There's just nothing better on a hot summer day than homemade ice cream bursting with tons of REAL fruit flavor!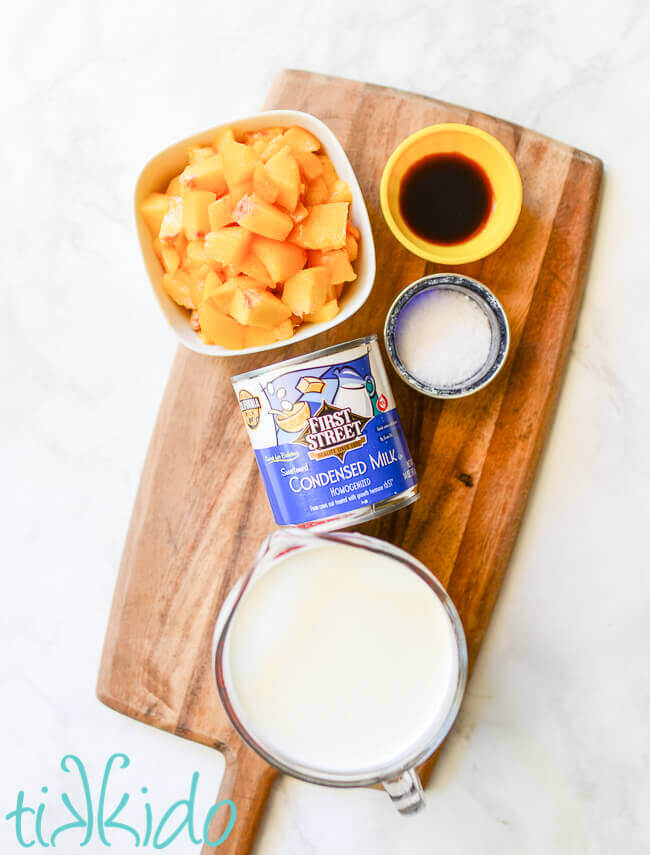 No Churn Peach Ice Cream:
2 cups heavy whipping cream
pinch salt
1 can sweetened condensed milk
2 teaspoons vanilla
one cup diced, smashed peaches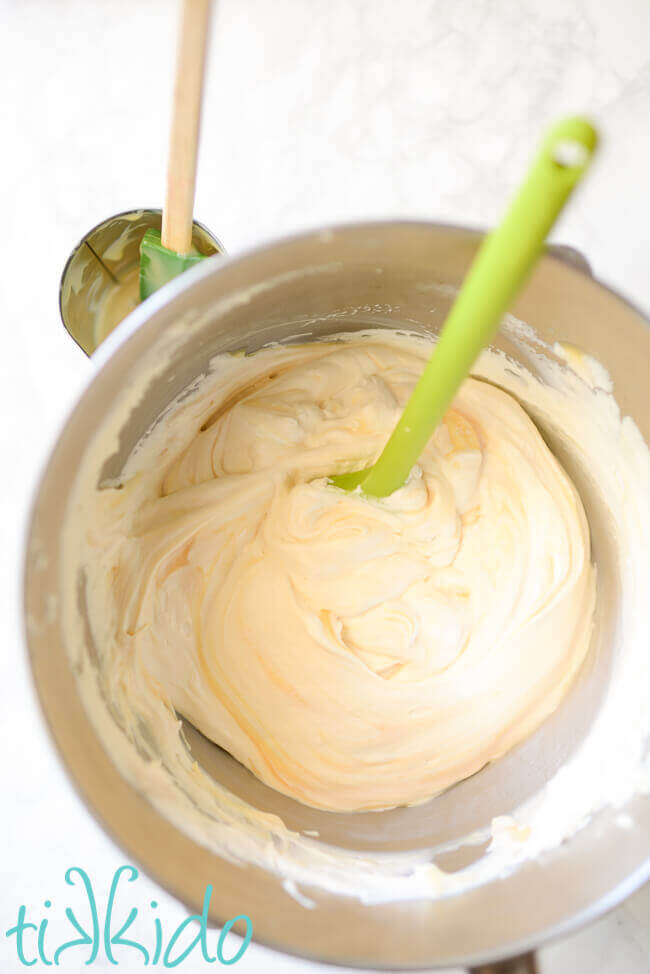 The process for making no churn ice-cream is SO easy!  I can't believe I waited so long to give it a try.
First, whip the whipping cream, vanilla, and salt until the cream forms stiff peaks.  Then gently fold in the sweetened condensed milk.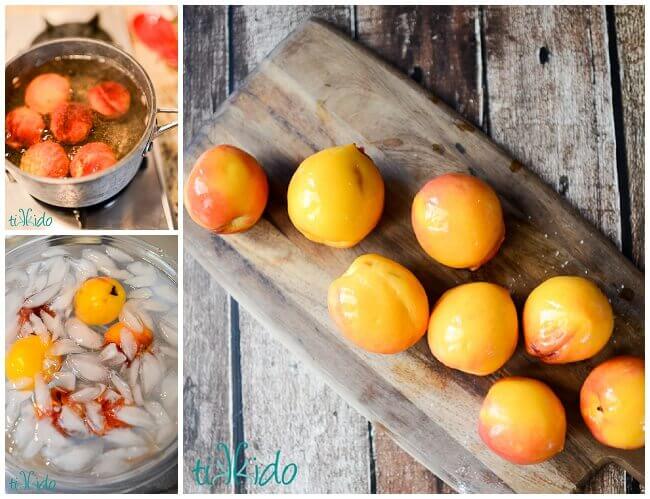 How to Peel Peaches:
bring water to a boil
boil peaches for 15-30 seconds, then remove and plunge into an ice bath.
slip the skins right off of the peaches!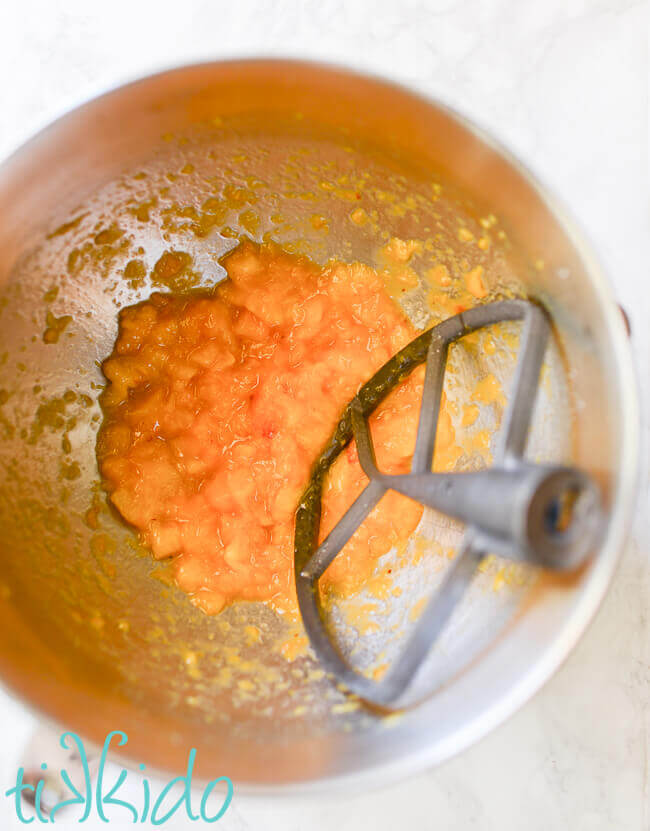 TIP: How to Crush Fruit for Ice Cream (or Jam):
Most recipes call  for using a potato masher to smash the diced fruit, but the easiest, fastest way is to use your mixer and the paddle attachment.  The longer you beat the fruit, the more pulverized it will get.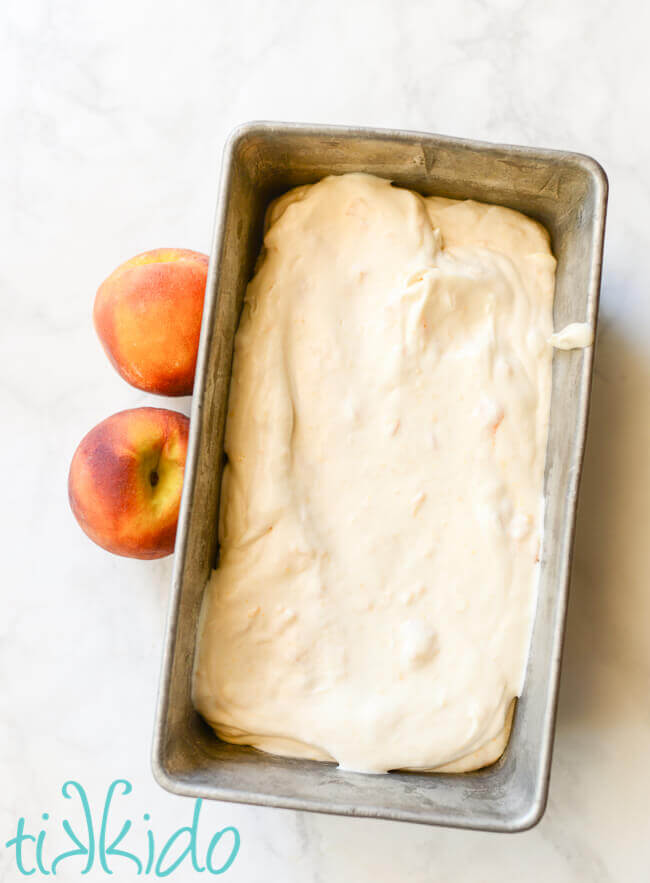 Gently fold the crushed peaches into the whipped cream mixture, and freeze for several hours.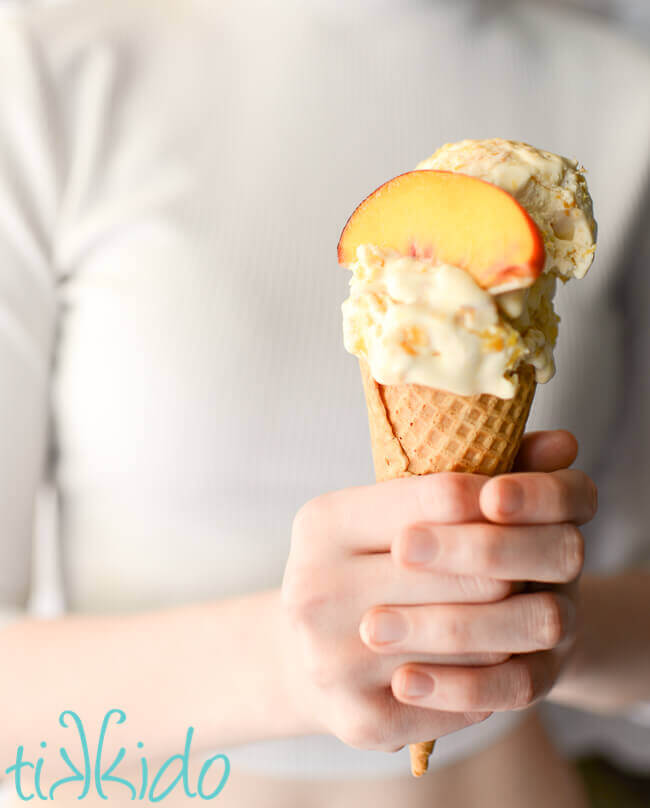 Then scoop and enjoy this taste of pure summer bliss!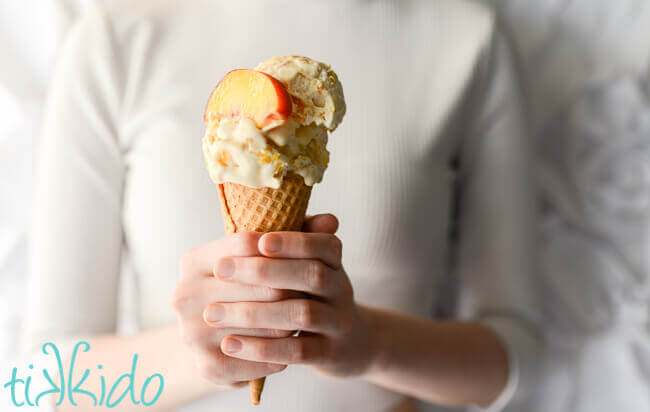 Printable, One Page No Churn Peach Ice Cream Recipe:
Don't forget to check out the other amazing summer recipes from my fellow Taste Creation Blog Hop bloggers!
Our Good Life: Vegetable Garden Soup with Italian Meatballs
An Italian in my Kitchen: Homemade Apricot Jam Crumb Pie
Mom Home Guide:  Grilled Chicken Avocado and Bacon Caprese Salad
Other Peach Recipes You Might Like: