Printer-friendly version
Man, do I love peach season!  My whole family does, and we eat a lot of peaches--sticky, fragrant, juice dripping down our chins peaches.  And if we're feeling particularly indulgent, we make fresh peach milkshakes.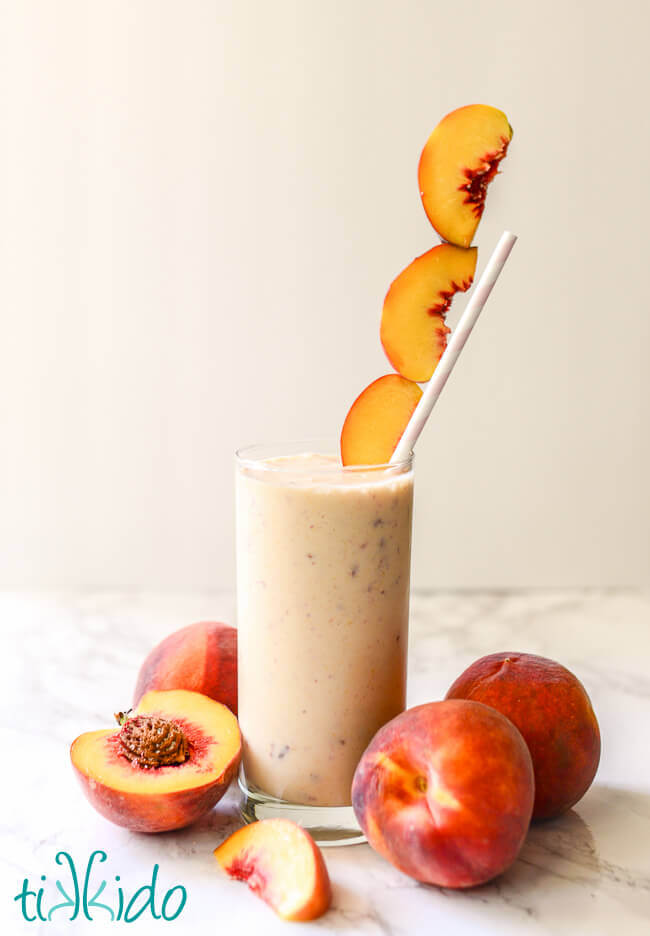 I never buy fruit ice cream, because it just doesn't have that fresh, bright, real fruit flavor.  But homemade peach milkshakes do.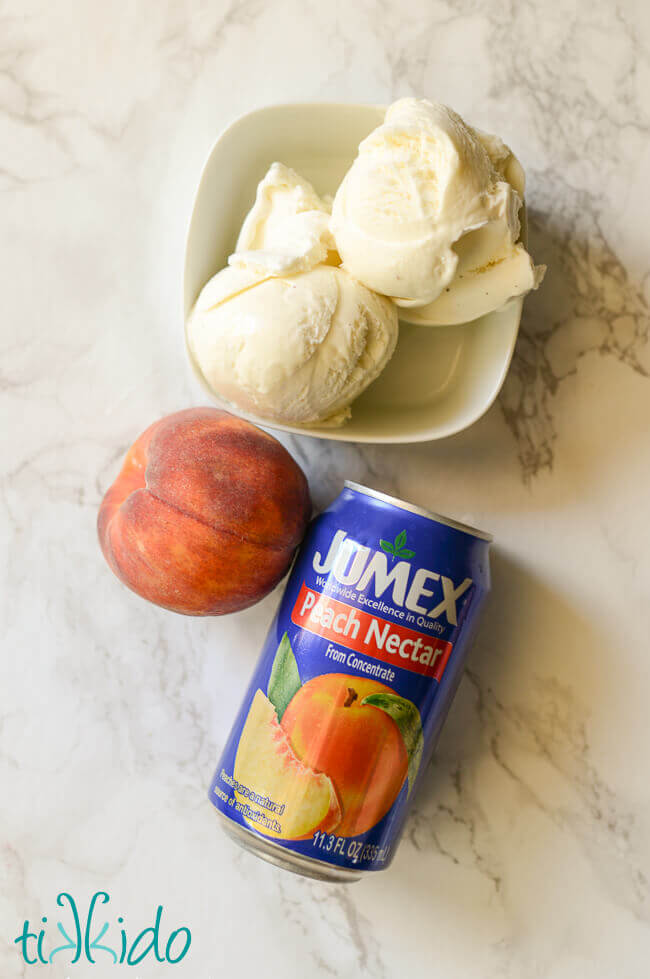 Homemade peach milkshake ingredients:
vanilla ice cream
fresh, ripe peaches
peach nectar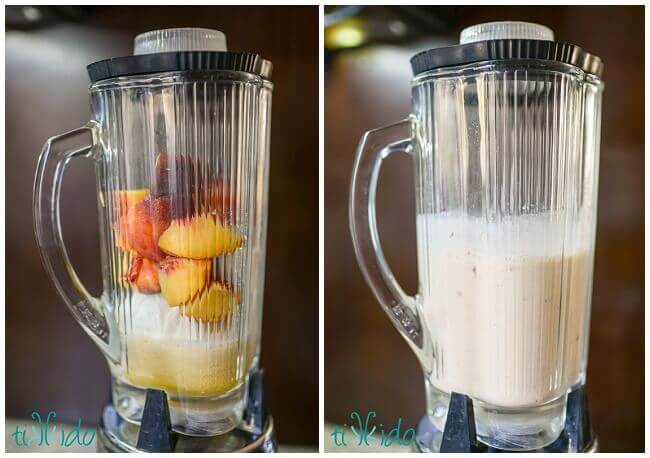 Cut the peach into chunks.  I don't mind the texture of the peach skin, but if you don't care for it, follow these directions to easily remove the peach skins.
Place the whole peach, cut into pieces, two scoops of ice cream, and approximately 1/2 cup of peach nectar in a blender, and mix it all together.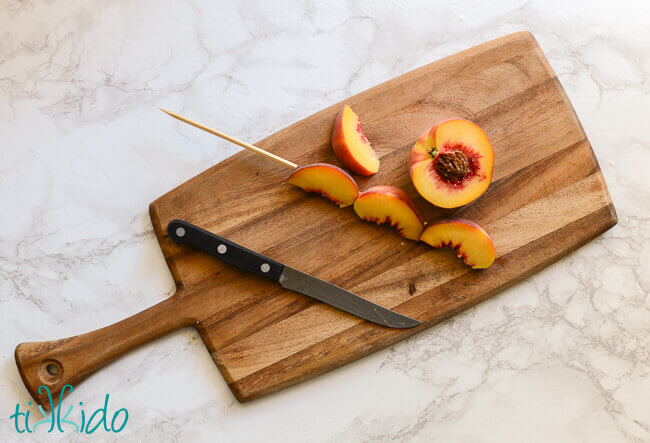 If you want to add a delicious, fun garnish, arrange some peach slices on a bamboo skewer.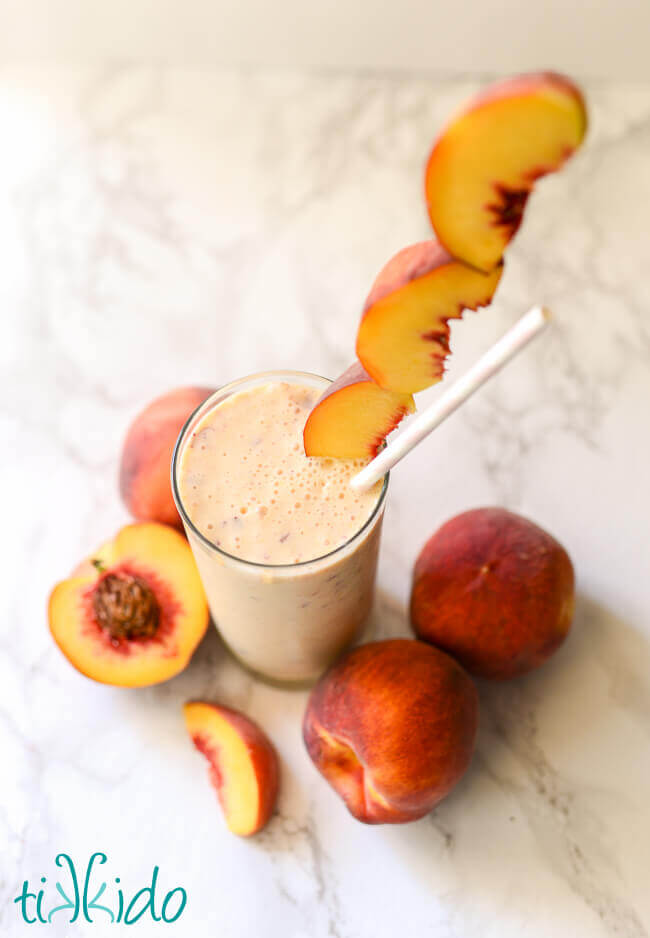 The perfect summer treat!  What's your favorite flavor of milkshake?