Printer-friendly version
Healthy Halloween snacks can be fun and delicious, too!  Just check out these adorable Halloween bat fruit skewers.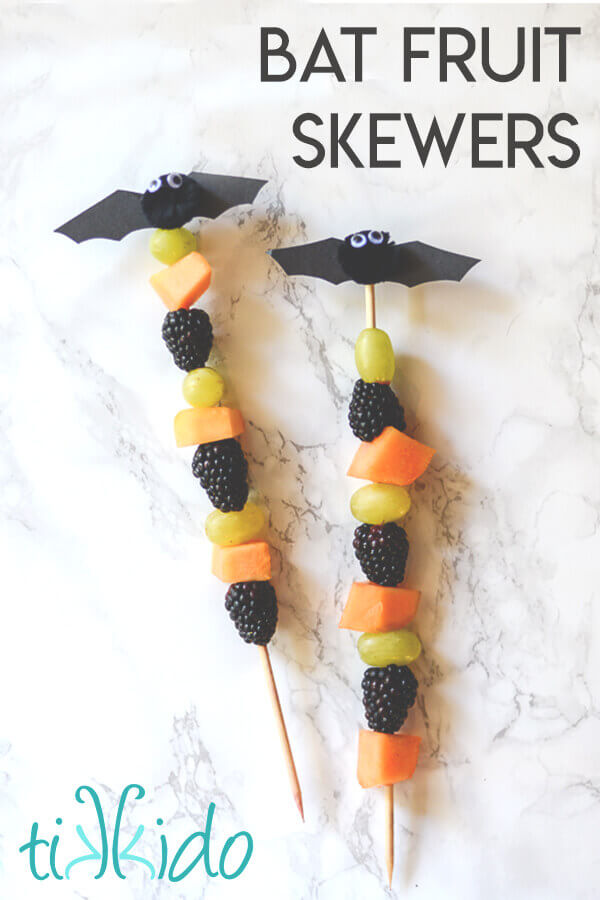 I love providing a healthy alternative at any of my parties, and the Bat Cavern Trunk or Treat was no exception.
These fruit skewers in fun Halloween colors, topped with googly-eyed bats were perfect for the job!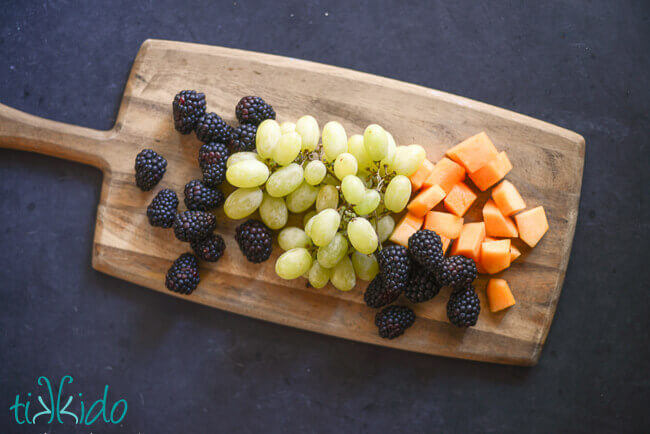 Blackberries, green grapes, and cantaloupe were the perfect Halloween hues for the fruit skewers.  And some bats eat fruit, of course, which made the fruit skewers even more perfect for our party!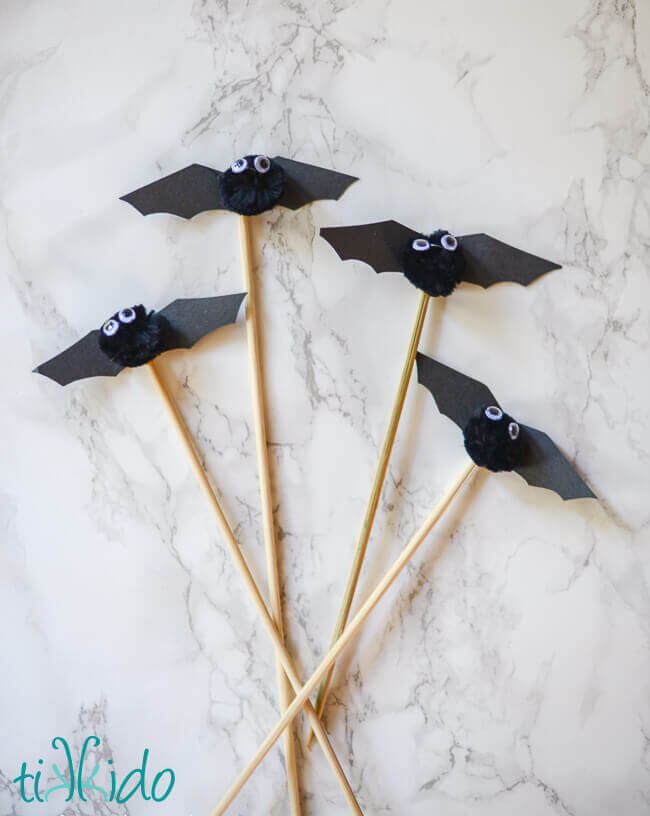 Bamboo skewers provided the foundation of the fruit kebabs (handy, since they're already food-safe).  I cut bat wings out of black construction paper (just freehand, no pattern), glued them to the skewers, and added a pom pom body and some fun googly eyes.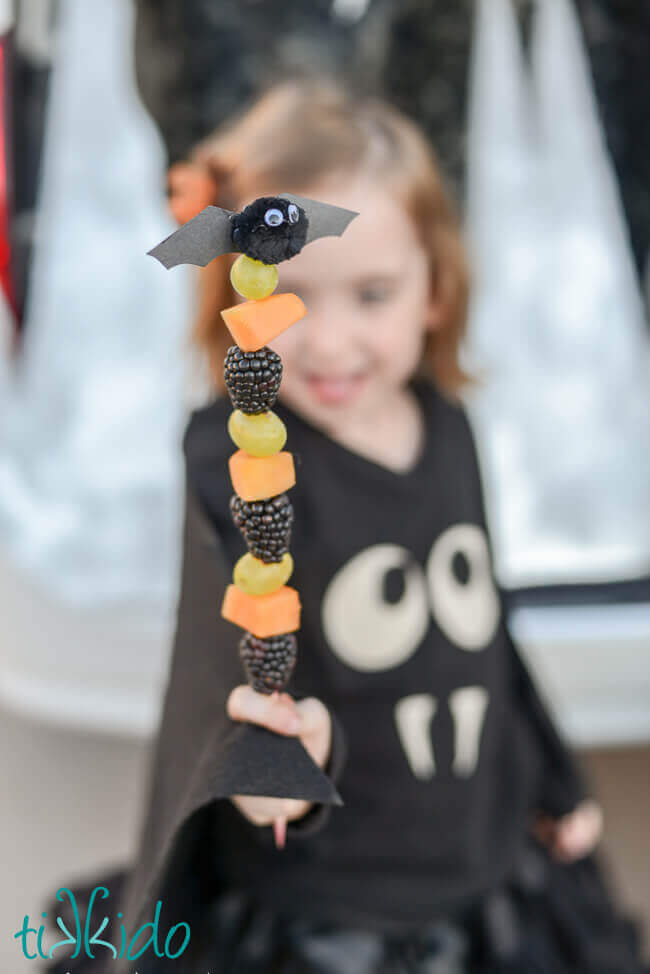 Slide the fruit on (great job to give to the kids), and enjoy!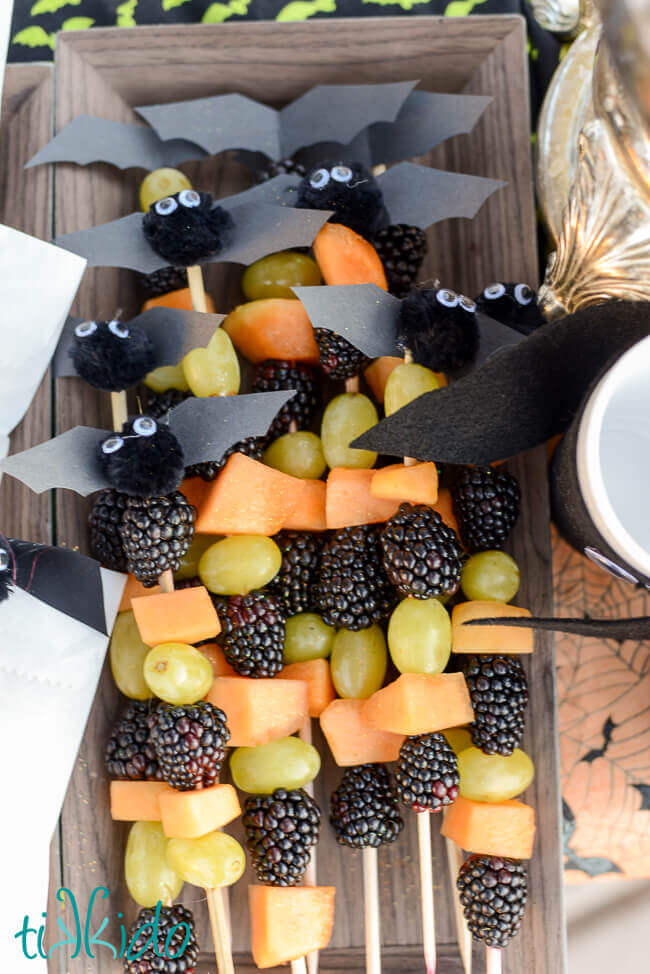 Do you think blackberries count as black or purple?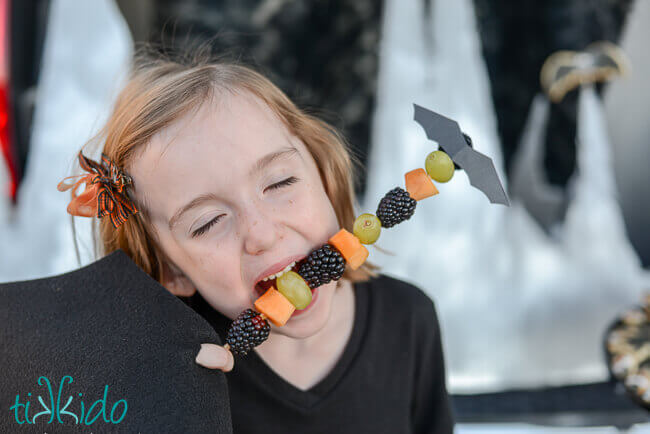 Or both, perhaps?  Either way, they're Halloween colors, and they're perfect!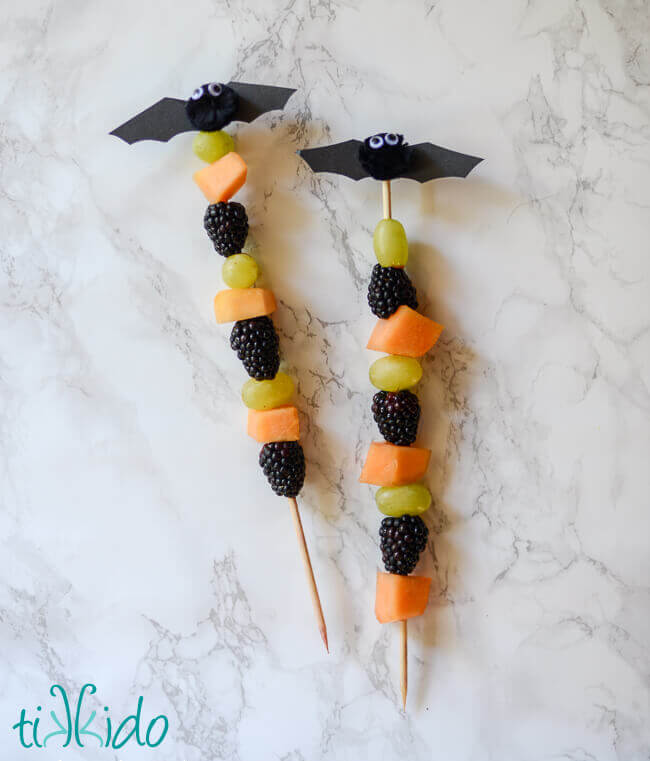 Other Hallowen Posts You Might Like: