Printer-friendly version
Need a last minute dessert for the 4th of July?  One that's perfect for a hot summer day?  Something that doesn't require you to turn on the oven?  One that's just plain FUN?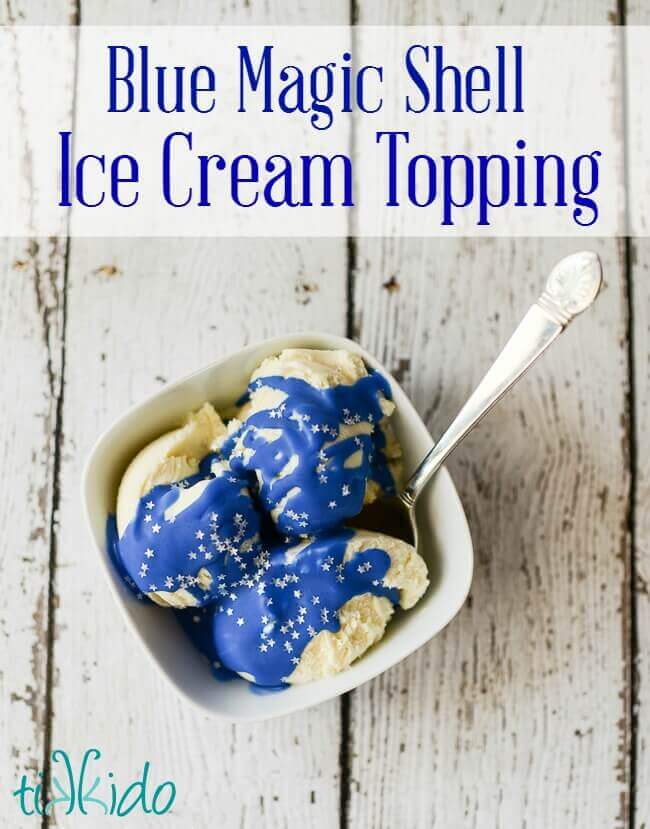 Homemade magic shell!  But not just any magic shell--this is blue magic shell.  With star sprinkles.  Could it get any more perfect for the 4th of July?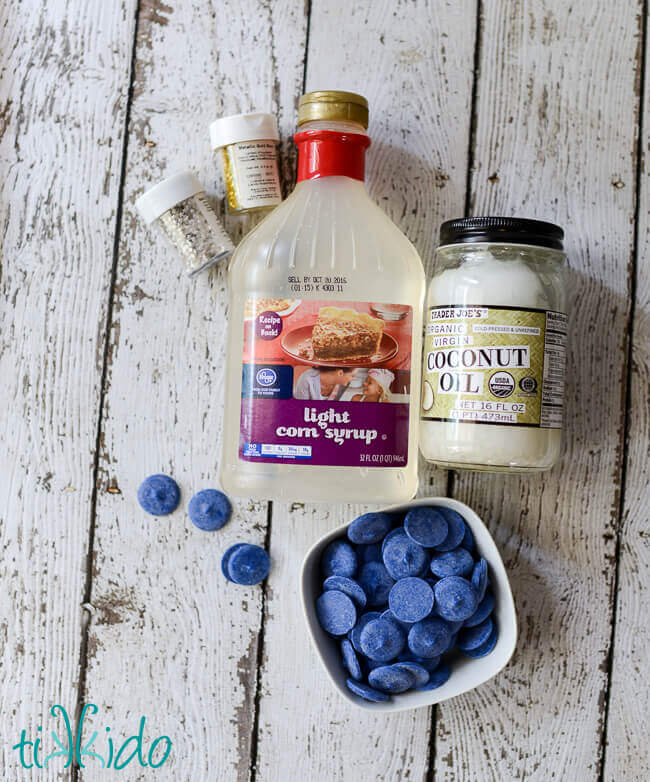 I started seeing homemade magic shell recipes when coconut oil became trendy, but I'd never tried making it for myself.  I started doing research, and found that Serious Eats had it completely figured it out, really nailed the proportions.  But of course I wanted to use that as my starting point and experiment.    I'll have more of my very successful and delicious experiments coming up soon, but my first, basic question was if I could use white chocolate candy melts instead of dark chocolate?  How about the colored ones?  Clearly, the answer is a resounding "Yes!"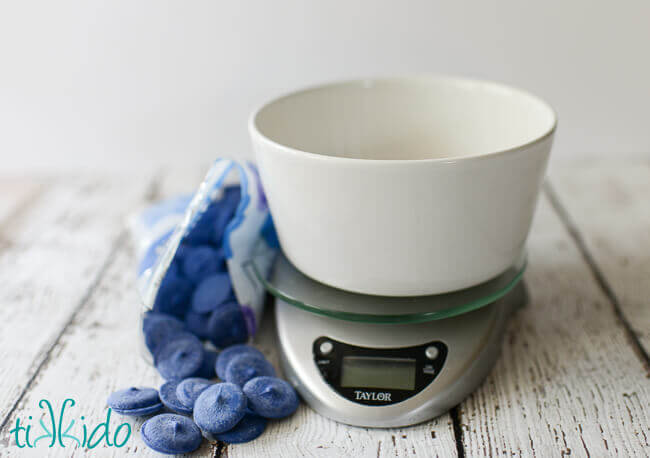 I followed the Serious Eats proportions:  10 parts chocolate, 8 parts coconut oil, 5 parts corn syrup.  The easiest way to do that is with a kitchen scale (I love my Taylor kitchen scale).  
Recipe for Homemade Colored Magic Shell Ice Cream Topping:
100 grams colored white chocolate candy melts
80 grams coconut oil
50 grams light corn syrup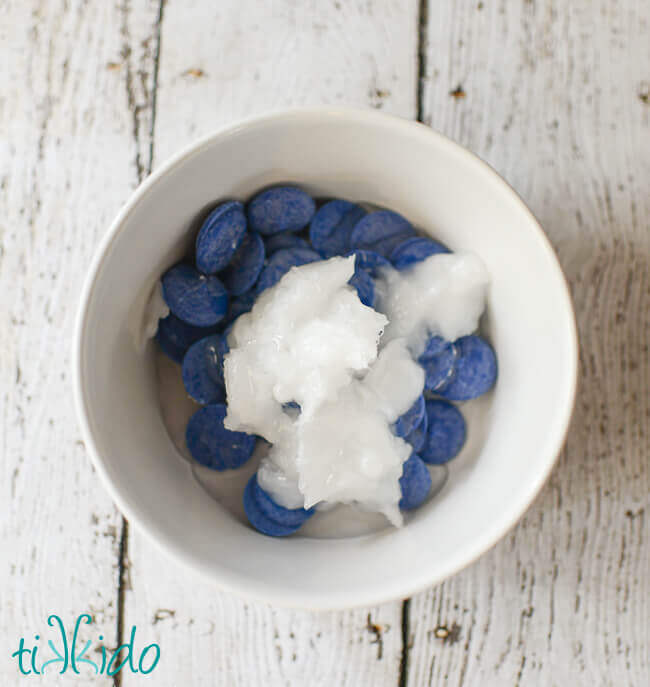 Put the ingredients in a microwave safe bowl, and heat in the microwave for about 45 seconds, stirring every 15 seconds or so.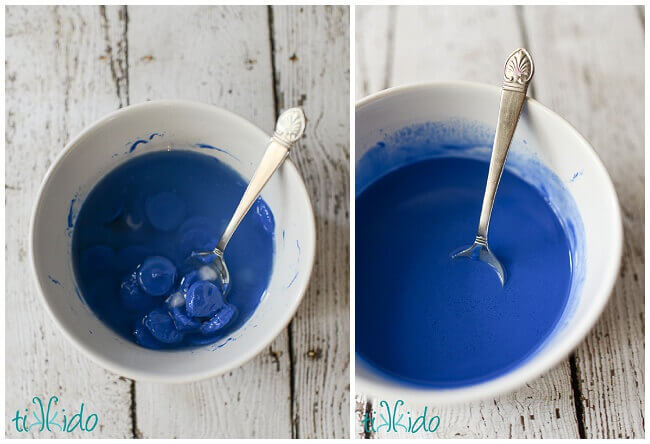 It doesn't take long at all to transform that lumpy mess on the left into a thin, colorful chocolate coating that will stay liquid at room temperature.  You could store this on the counter for weeks, in fact.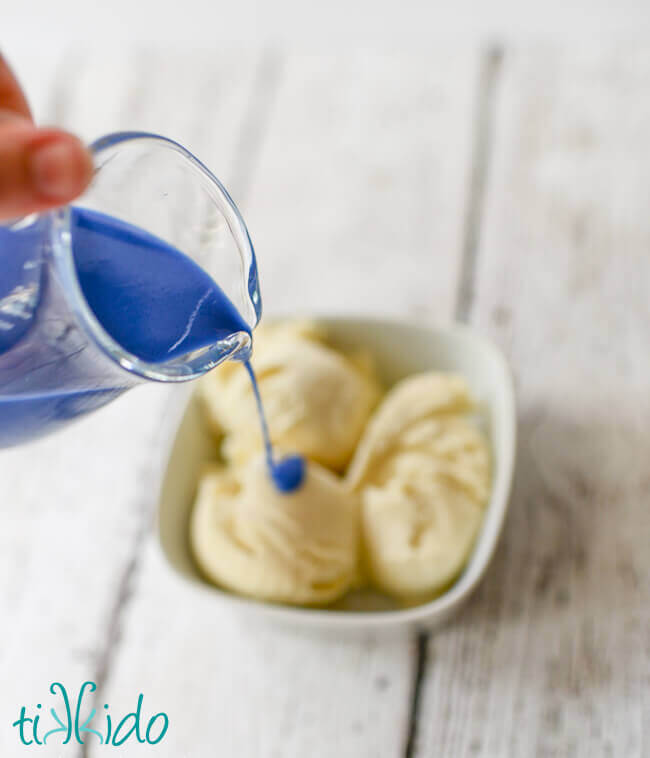 But when you pour it over cold ice cream...  the magic happens!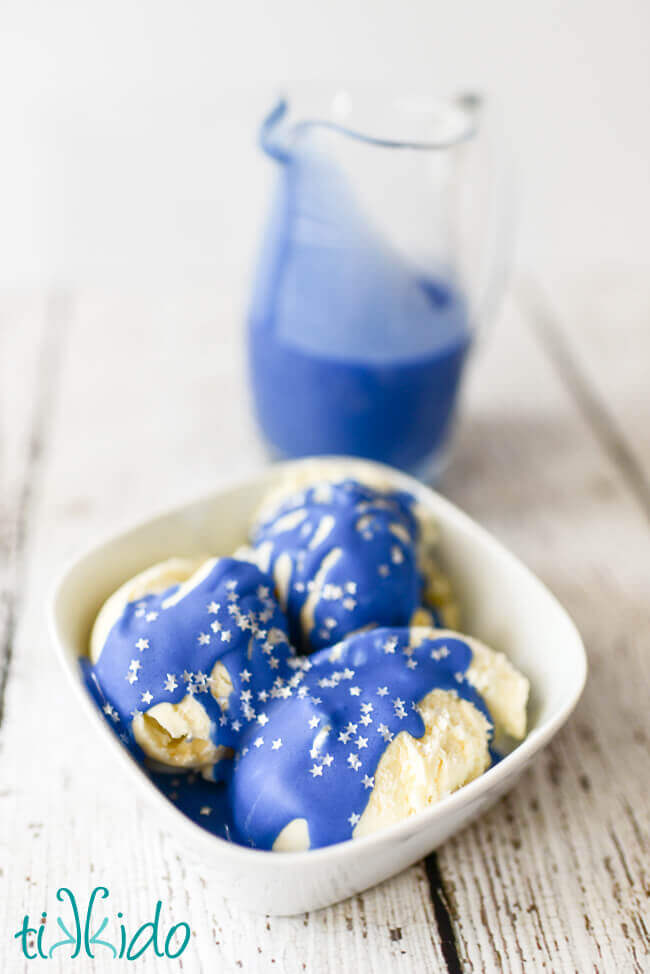 It turns into a crisp, crunchy chocolate shell.  That's awesome all on its own, but I finally just found these awesome edible silver star sprinkles (not that I was looking very hard, but I was still really happy to find them!).  How perfect are they with the blue magic shell for the 4th of July?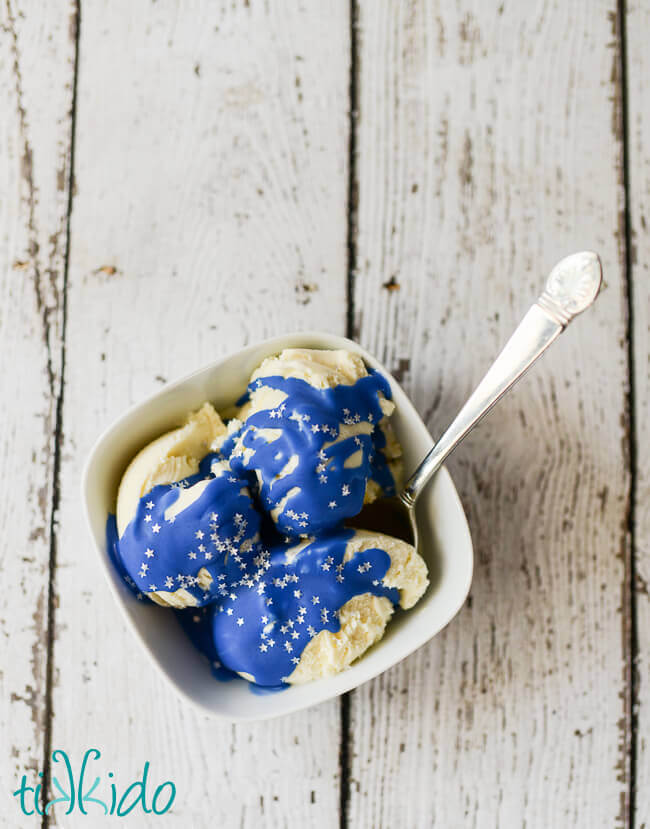 Throw in a few strawberries or raspberries and you'd have the perfect patriotic red, white, and blue no-bake dessert for the 4th of July!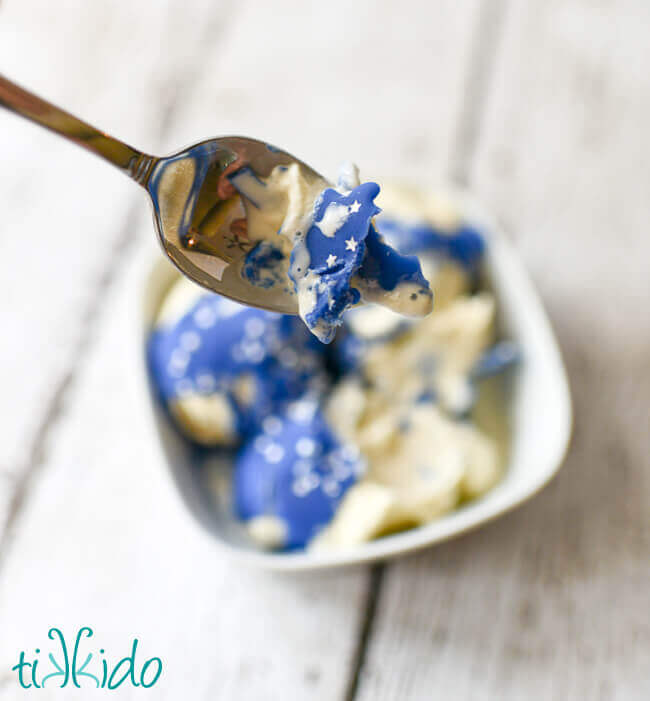 It's delicious, and just plain fun, too.  
Free, Printable, One Page Version of the Blue Magic Shell Ice Cream Topping Recipe: