Printer-friendly version
Looking for an easy summer dessert?  Whip up a batch of homemade strawberry sauce to top your ice cream.   My pastry-chef/microbiologist mother created the recipe and technique for this homemade strawberry sauce, and WOW is it delicious!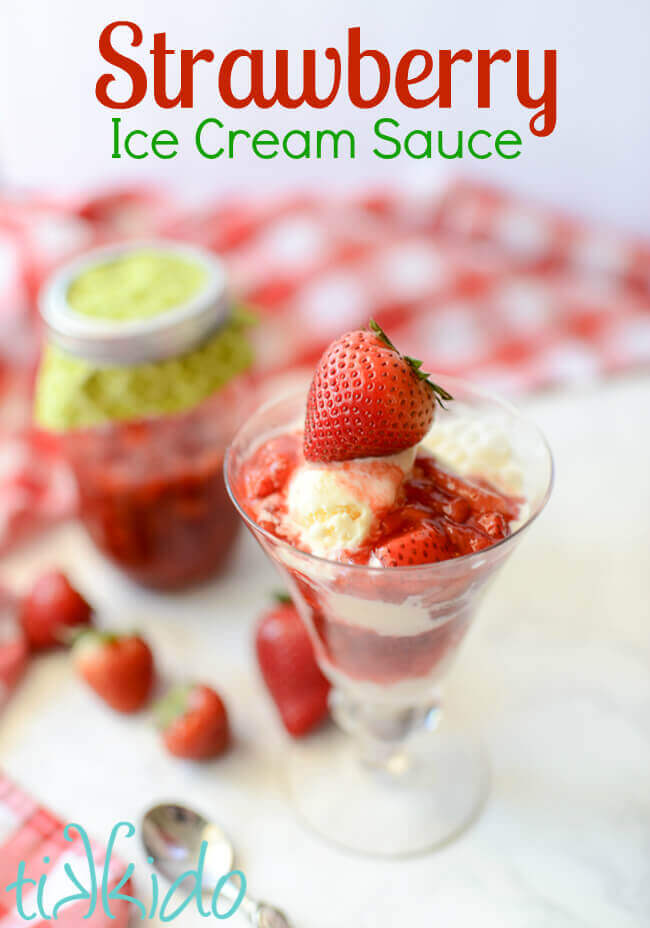 This homemade strawberry sauce is easy to make, and is full of so much amazing, fresh berry flavor!    Even if you really don't care for the jarred stuff from the store (I don't like it, either), if you like strawberries, you'll love this ice cream topping.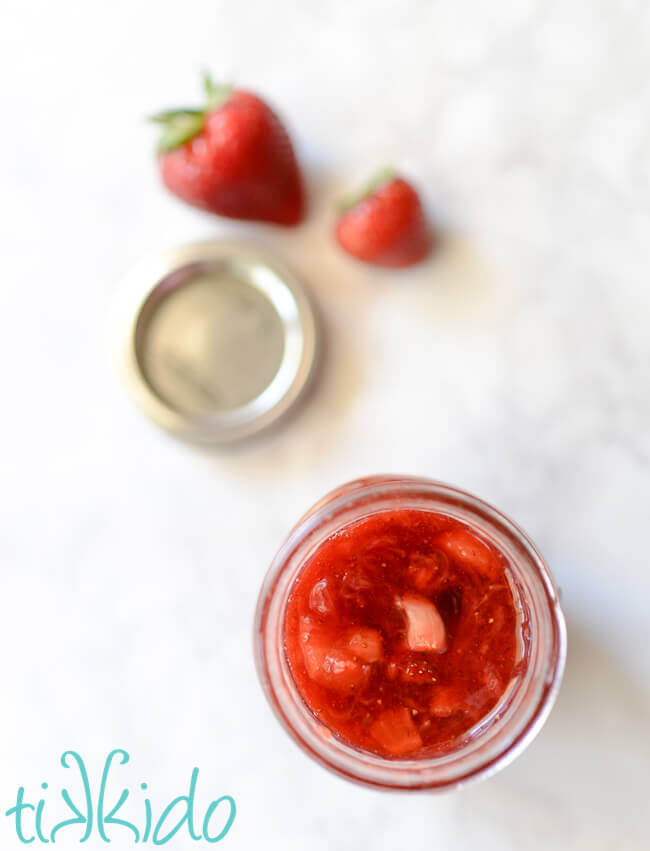 Even the color looks bright and fresh, doesn't it?  And with no artificial colors!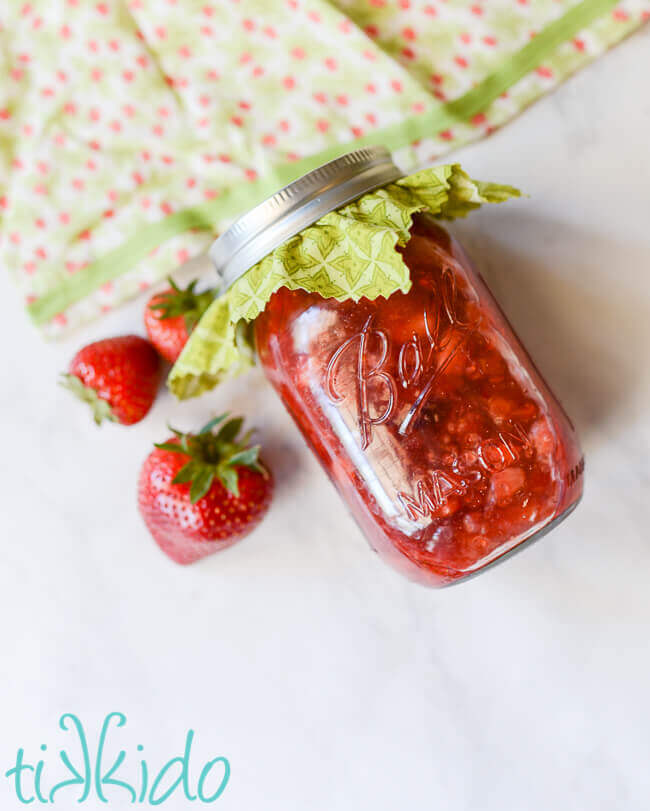 You could put this on plain yogurt, or heck, just eat it with a spoon.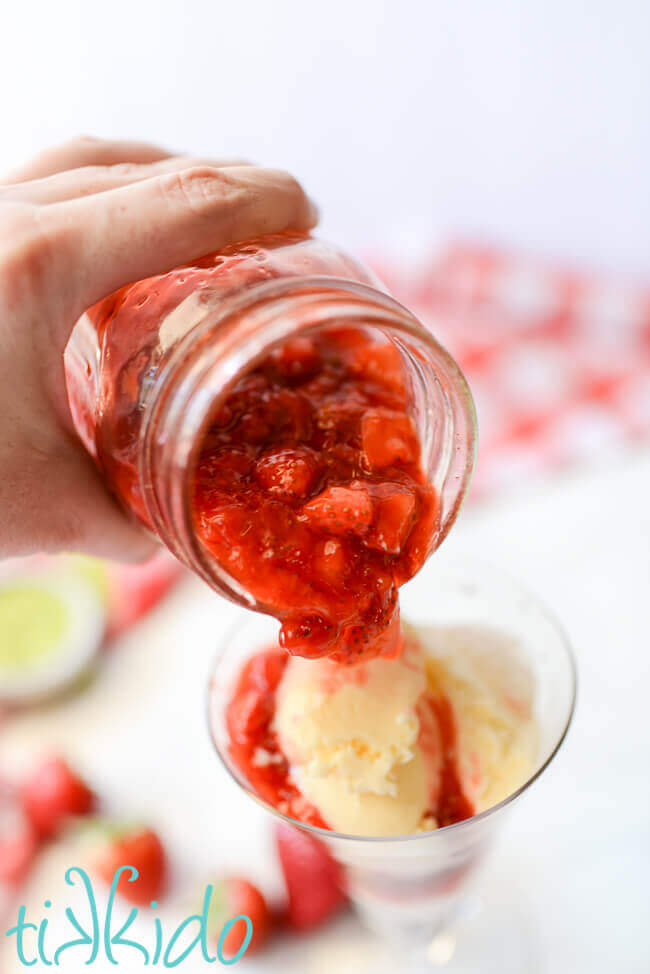 But over good vanilla ice cream?  Mmm, that's heaven.
Homemade Strawberry Sauce Ice Cream Topping Recipe: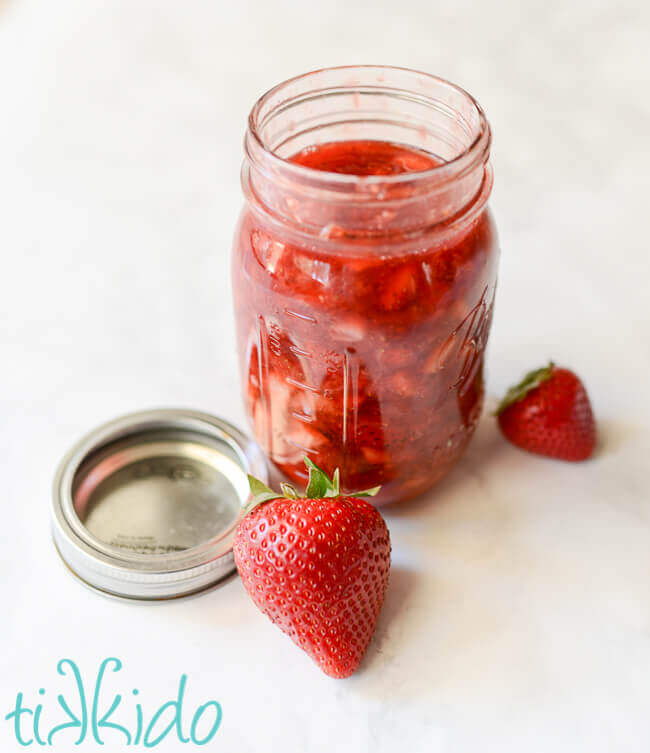 This recipe takes about 15 minutes to make, and is very simple and unfussy.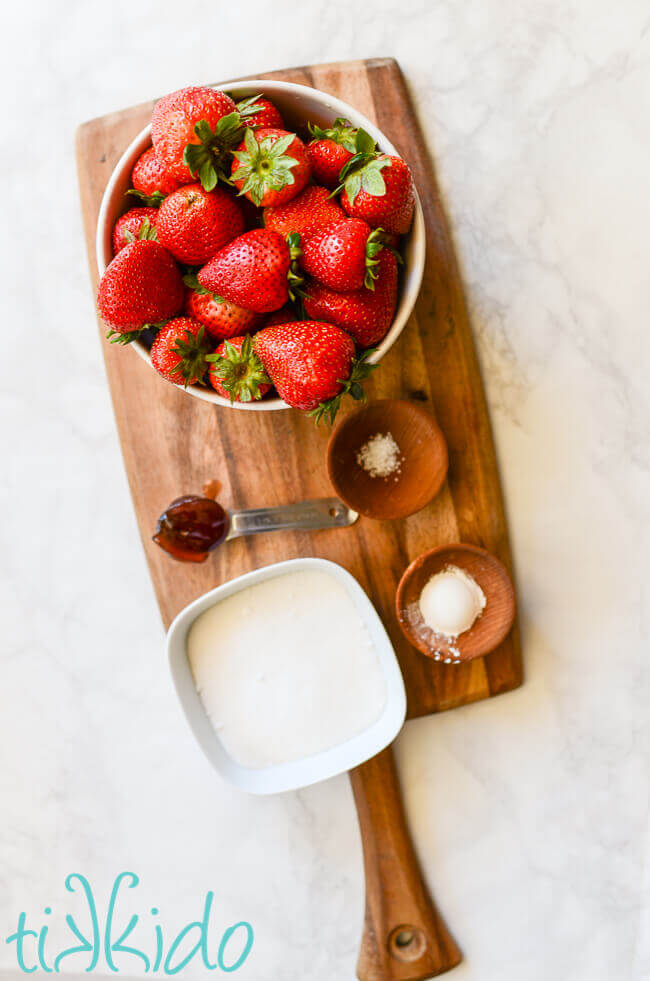 Homemade Strawberry Sauce Ingredients:
3 cups of strawberries, chopped
1/2 cup sugar
1 teaspoon corn starch
pinch salt
1 teaspoon commercial jam or jelly (optional)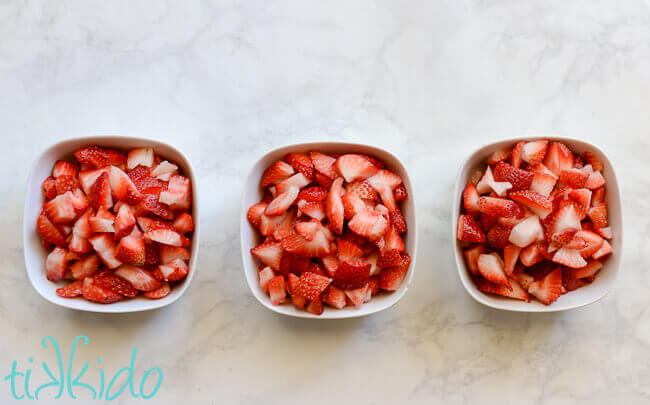 Chop your strawberries and divide into three equal portions.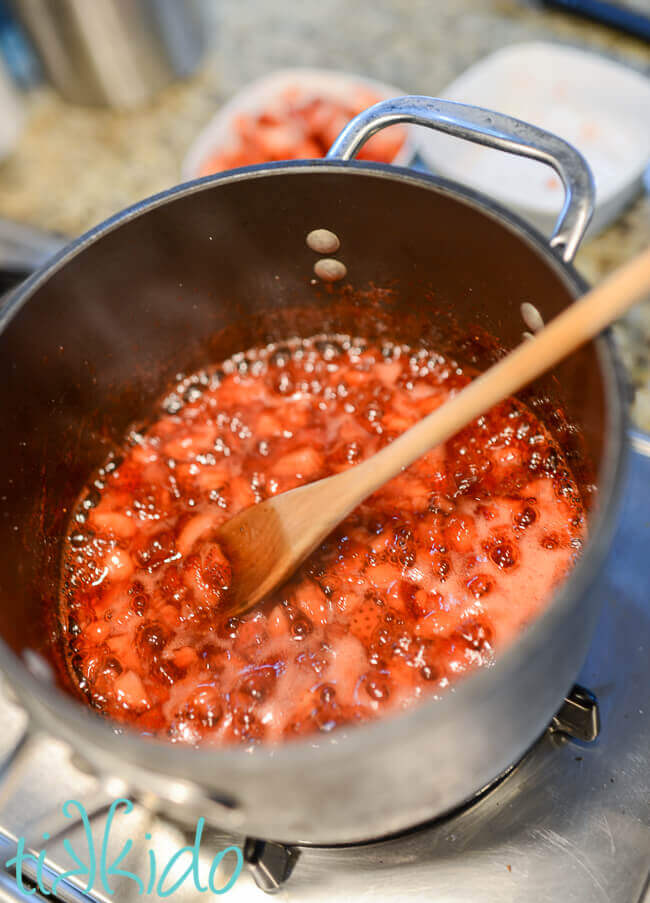 Put the sugar and the first cup of strawberries in a pot, and cook over medium-low heat for 5 minutes, stirring regularly.
After the first five minutes of cooking, add the second cup of chopped strawberries.  Cook, stirring, for an additional five minutes
Add the third cup of strawberries, the salt, and the corn starch.  Cook, stirring, for 2 minutes.
Remove from heat and stir in the teaspoon of commercial jam.  That's a trick my mom learned in pastry school.  Commercial jellies and jams have SO many preservatives, that if you add just a tiny bit to your fresh berry sauce, it will help it last a lot longer, but it won't change the brilliant fresh flavor of your homemade sauce.  This step is optional, but is wise if you're going to keep the strawberry sauce for more than a couple days.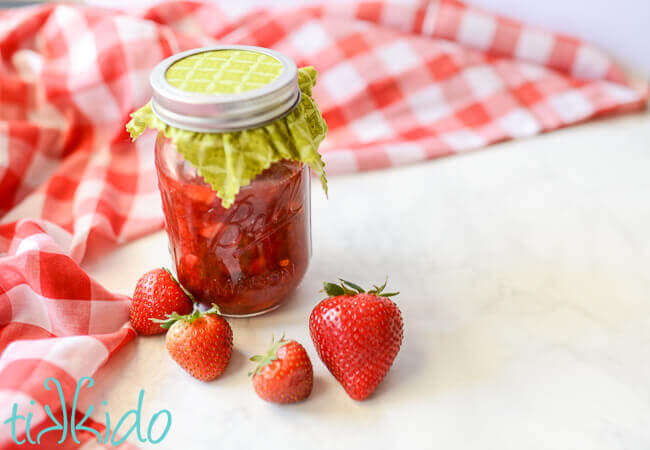 Pour the sauce into a mason jar and let it cool down.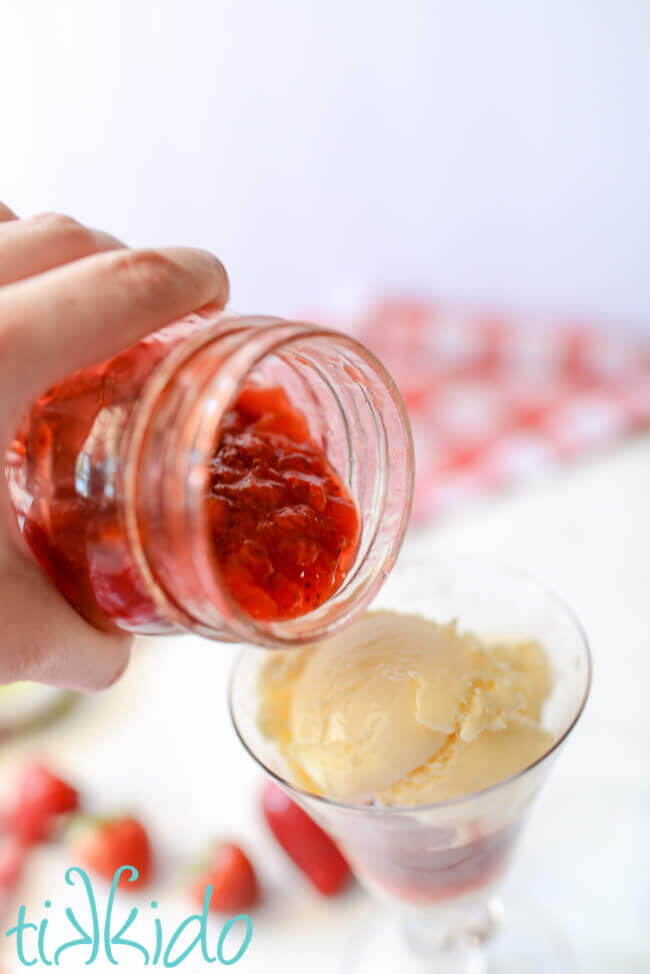 Mmmm, strawberry ice cream sundae.  Doesn't that just feel right to usher in the summer?
Printable, One Page Homemade Strawberry Sauce Recipe: