Printer-friendly version
White sangria is a refreshing, delicious Spanish drink made with white wine, fruit, and liqueur.  This white sangria recipe will please everyone at your summer party.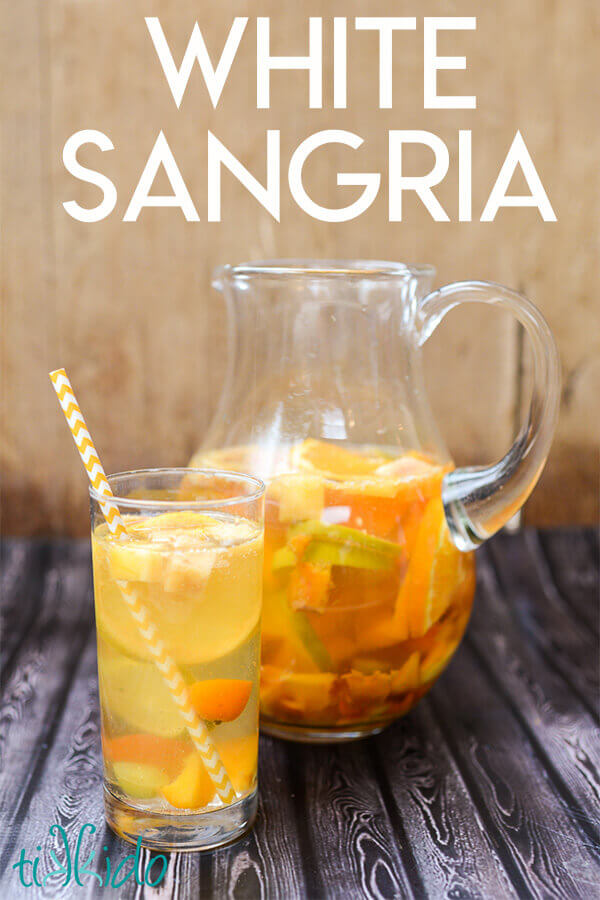 Yesterday I posted my favorite classic sangria recipe, made with red wine.  That's what you'll see in most restaraunts, and if something is labeled "sangria," that's almost certainly what you'll get.  But there's a white wine variation that's typically called "white sangria," and it's an amazingly bright, refreshing, delightful drink, too.  
The recipe is very similar to regular sangria made with red wine, but there are a few differences.
White Sangria Recipe:
1 bottle crisp white wine (I used pino grigio)
assorted fruits, chopped (I used light colored fruits: apple, lemon, lime, orange, kumquat, white grapes, mango, pineapple, and peach)
1 cup brandy
1 cup peach liqueur
1 cup orange liqueur (triple sec)
1 liter bottle sparkling water (I used unsweetened lemon flavored sparkling water)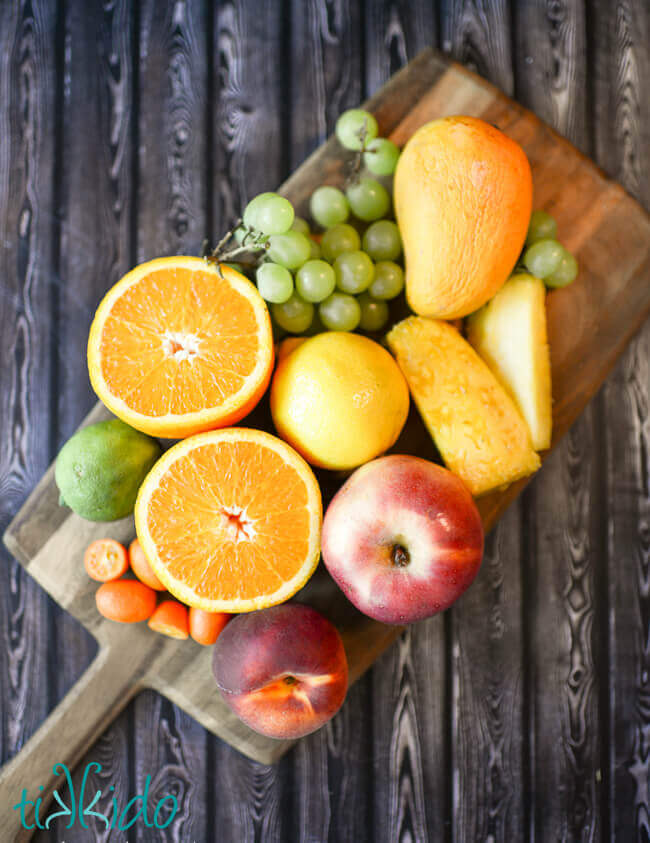 I used only light colored fruits for the white sangria, because if you use dark or red fruits, the color will bleed out and change the color of the finished drink.  Luckily, there are plenty of absolutely delicious fruits in season from which to choose!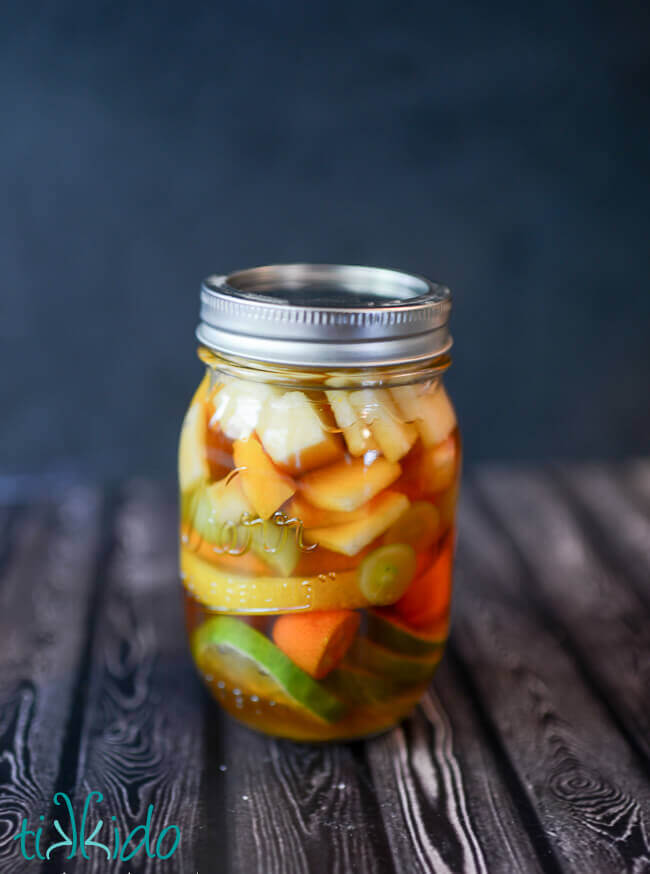 Chop teh fruit into bite sized pieces, and let soak in the brandy for at least several hours, preferably overnight.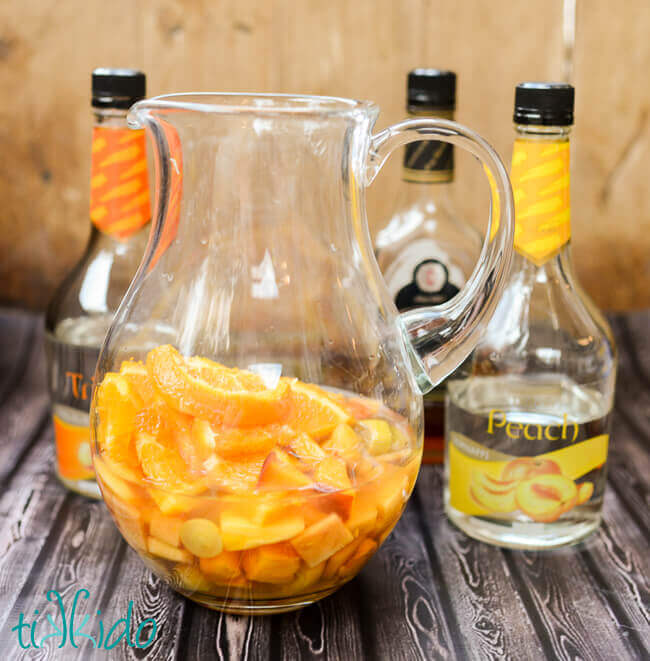 Dump the boozy fruit in a pitcher, and add the peach and orange liqueurs.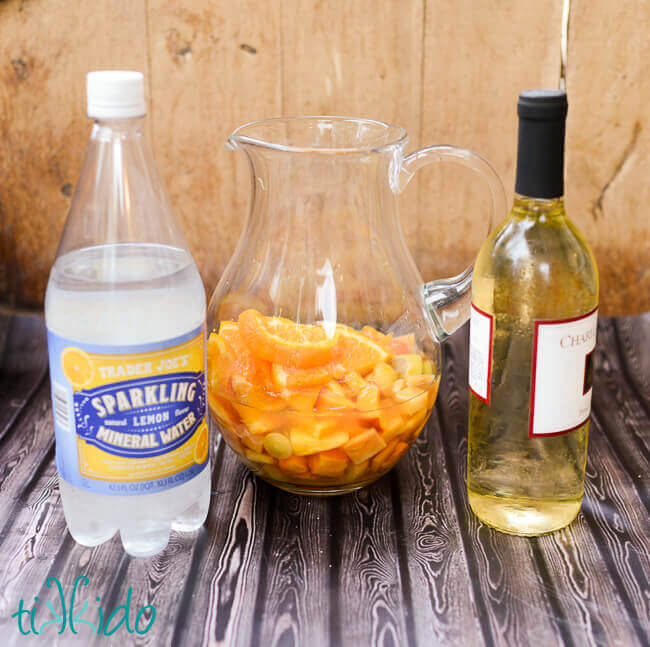 When ready to serve, add chilled white wine and the sparkling lemon water.  I like using unsweetened sparkling water, but I like things that aren't very sweet in general, and find that the peach schnapps and fresh fruit add plenty of sweetness.   A popular substitution, if you like sweeter drinks, is to use a lemon-lime soda instead of the sparkling water.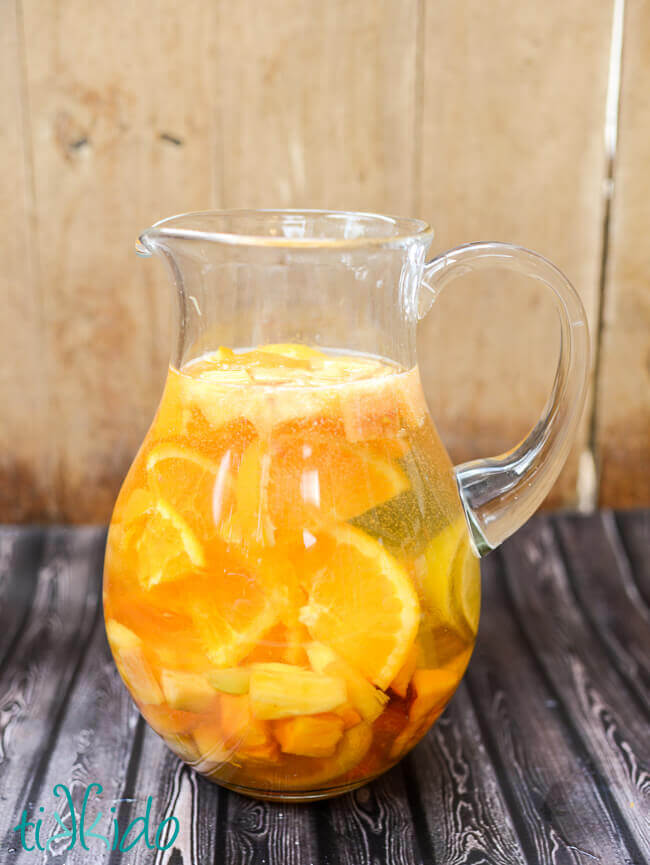 Mix it up, and enjoy!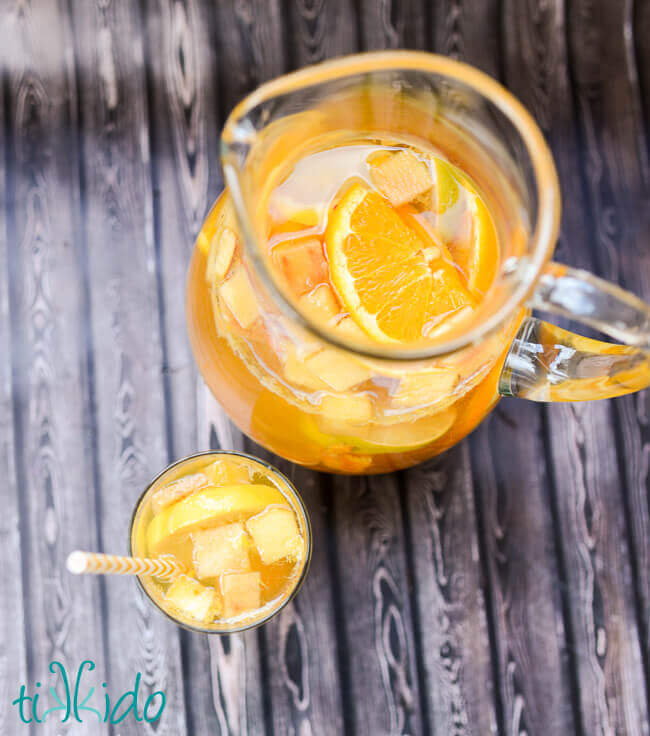 Just be careful about how much you drink, because it's so refreshing and tasty that, on a hot summer's day, you might not notice how strong it is!