Printer-friendly version
It's that time of the month--time for the Taste Creations Blog Hop!  We're sharing our families' traditional Christmas breakfasts this month.  Growing up, we always had homemade cinnamon rolls (a recipe I've already shared here) and homemade kolaches.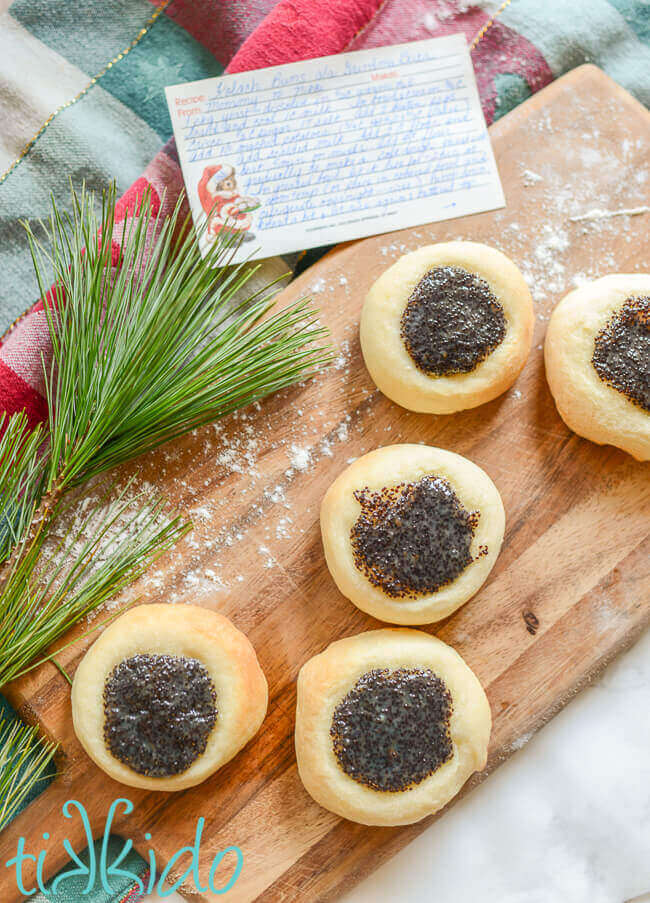 Have you ever had a kolach?  Or even heard of them?  From what I understand, the recipe of Czech origins, but I don't have any more personal knowledge or connection with Czech history and traditions.  In fact, in doing a little research for this, it looks like "kolache" is the plural (I always used that as the singular and "kolaches" as the plural, like my grandma did!).  They seem to have become part of the culture around Iowa City, Iowa, where my grandparents lived, and it's my grandmother's recipe that I'm sharing with you today.  I am far from any sort of expert on the confection, but I am really good at making my Grandma's incredibly delicious recipe each year for Christmas.  ;-)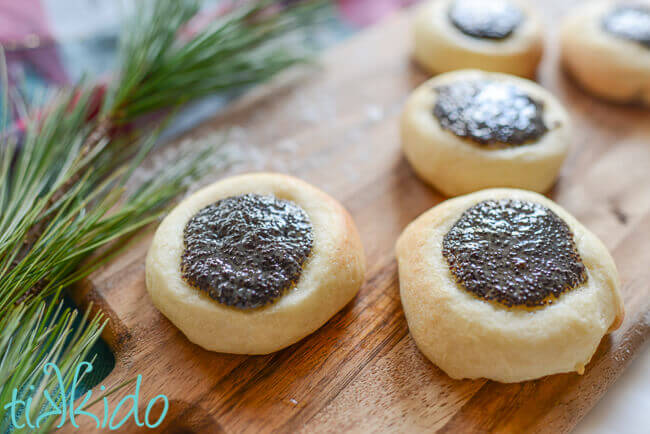 My grandmother typically made a few varieties of kolache (see, I'm trying to adjust and use the correct plural!) each year for Christmas, often apricot and cherry and always, always poppy seed.  Because the poppyseed filling was my dad's absolutely favorite.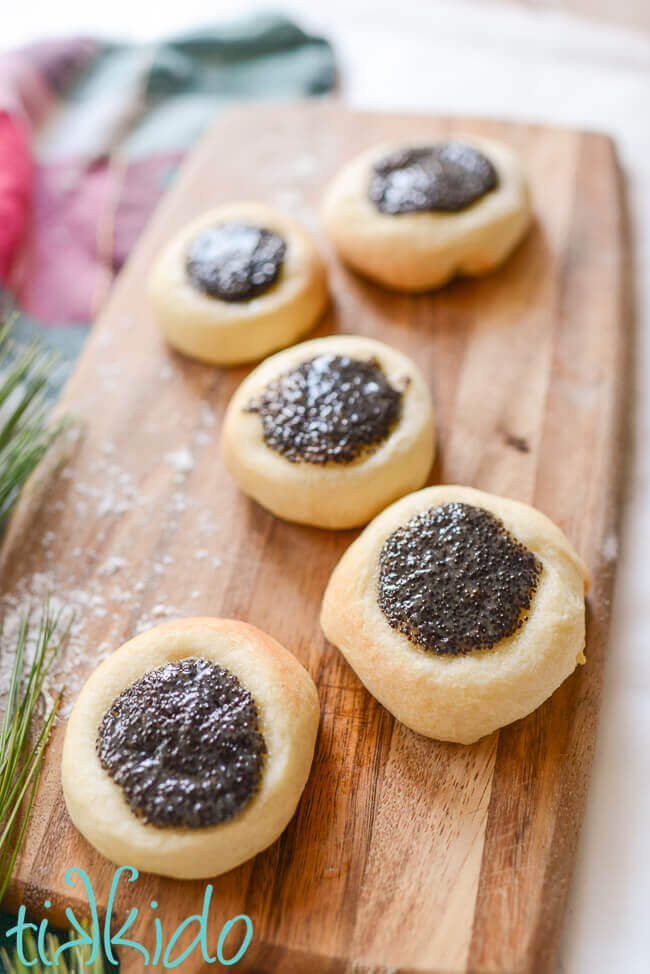 And maybe I should have made apricot or cherry or even almond or nut fillings for the sake of gorgeous photos, but if I'm being honest with myself, I just want all poppyseed filling, all the time.  It's my absolute favorite, too.  I'll provide my grandma's recipes for other fillings, too, just in case you don't feel like walking around with poppy seeds stuck between your teeth and accidental false positives on drug tests.  But they're SO GOOD, they're completely worth those risks. ;-)
Ready for the full tutorial and recipe, including a free, printable, one page version of the recipe?  Head to page two for all the details.