Printer-friendly version
Pumpkin scones dotted with tart cranberries are the perfect make-ahead breakfast for the fall and winter.   This pumpkin scones recipe is fabulous plain or with dried fruit or nuts (or even chocolate chips) baked in.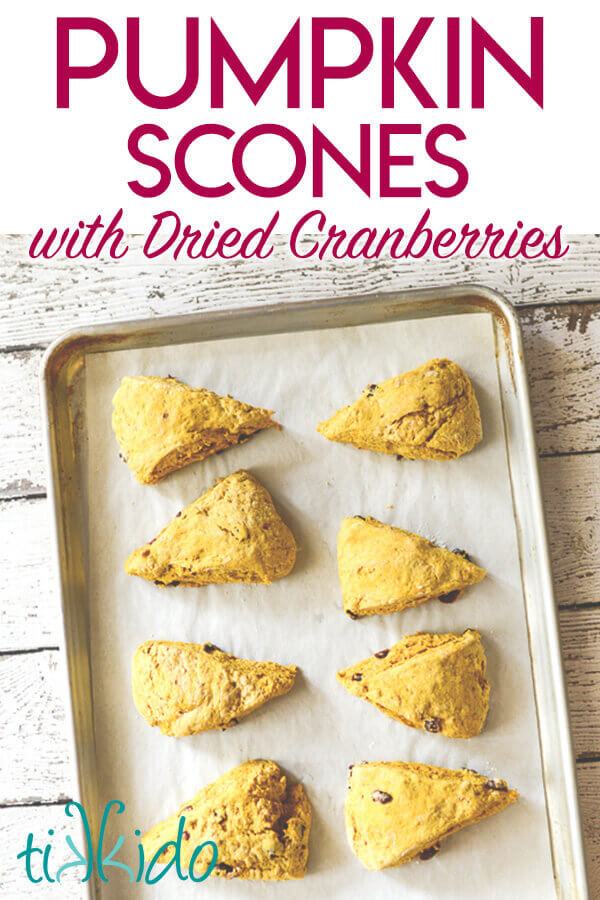 I developed this pumpkin cranberry variation on my favorite plain scone recipe for Thanksgiving morning breakfast, and they were a huge hit with the whole family.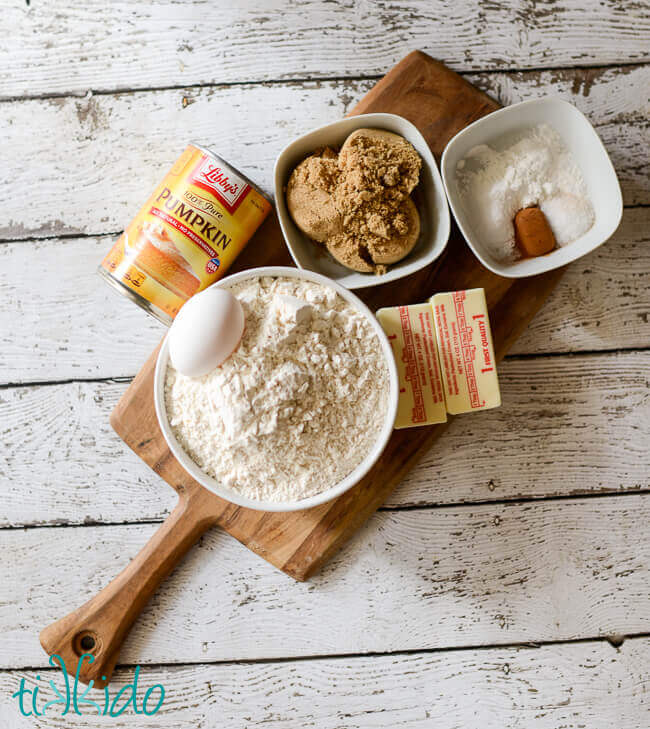 Ingredients for Pumpkin Scones with Cranberries:
4 cups flour

3/4 cup sugar

2 teaspoons baking powder

1 teaspoon baking soda

1/4 teaspoon cream of tartar

1 teaspoon salt

1 cup (2 sticks) butter, cold

1 egg, beaten

1 15 ounce can of pumpkin puree

1 teaspoon cinnamon

dried cranberries to taste.  (I used about a cup)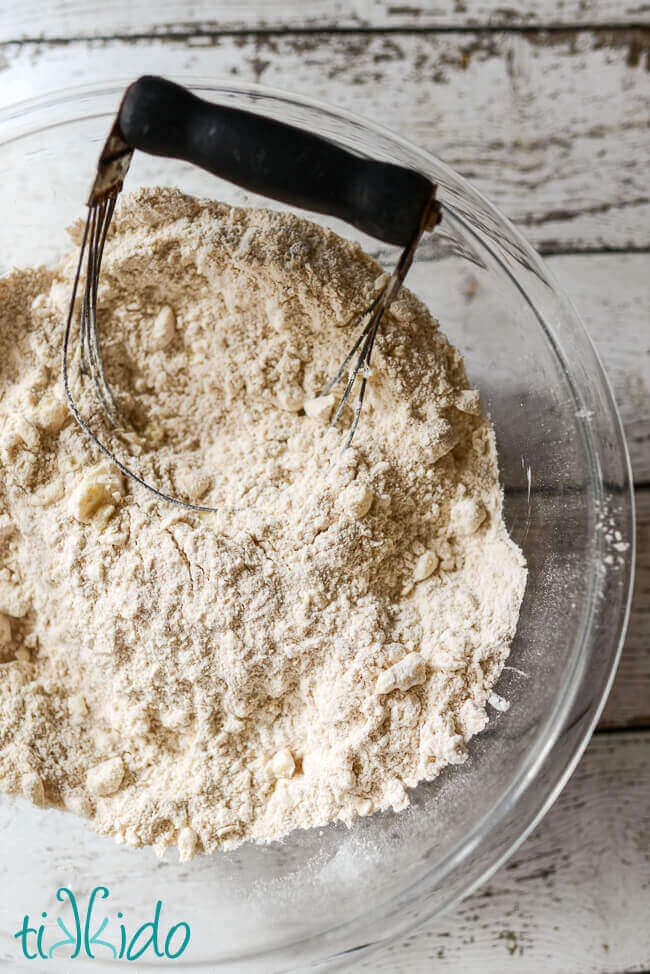 Mix the dry ingredients together, and cut in the cold butter.  Mix the egg and pumpkin puree together, and mix into the dry ingredients to form a dough.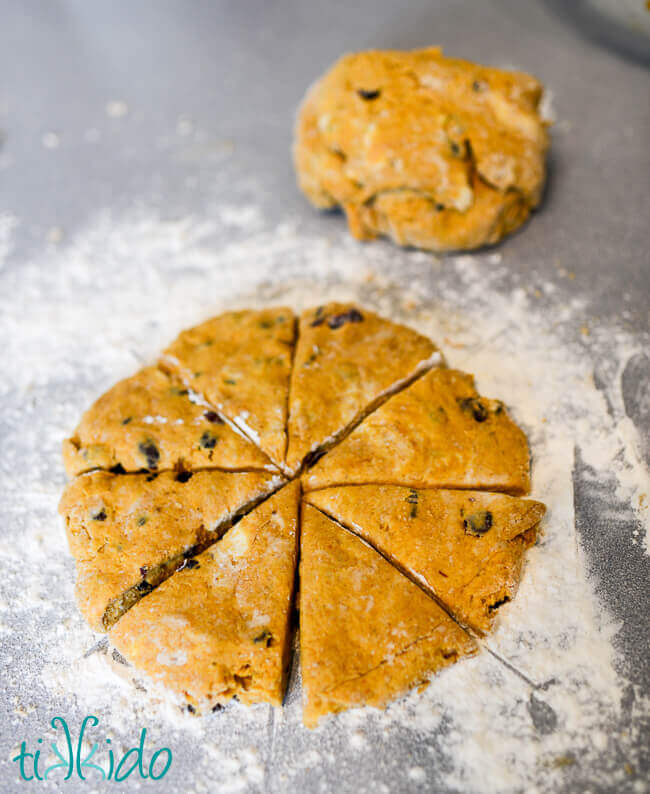 Knead the dough for a few minutes, then divide the dough in half.  Pat each half of dough into a disk, and cut into eight wedges.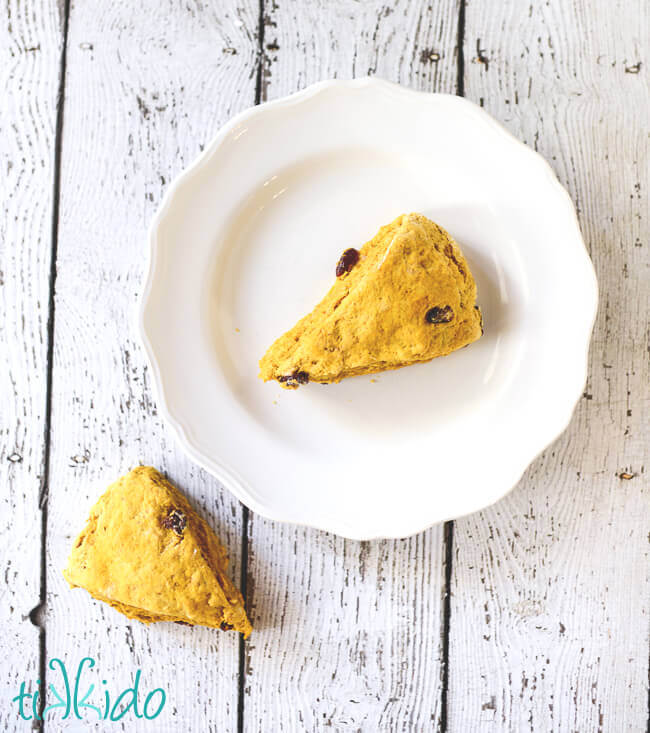 Bake at 350 degrees Fahrenheit for approximately 15 minutes.
Can I use Fresh Cranberries in these Pumpkin Scones?
Absolutely!  I'd recommend chopping up the fresh cranberries, since it can be quite an intense burst of sour when you bite into a whole, fresh cranberry in baked goods.  I personally love that burst of bright cranberry flavor in the lightly sweet pumpkin scones.  If you prefer something a little less sour, dried cranberries add great flavor without quite the same intensity.
Other Mix-Ins for Pumpkin Scones
If cranberries aren't your favorite, but you still want to add something extra to plain pumpkin scones, try one of these:
chocolate chips
white chocolate chips
chopped pecans
a drizzle of cream cheese icing on top of the scones
a generous sprinkle of cinnamon sugar on top of the scones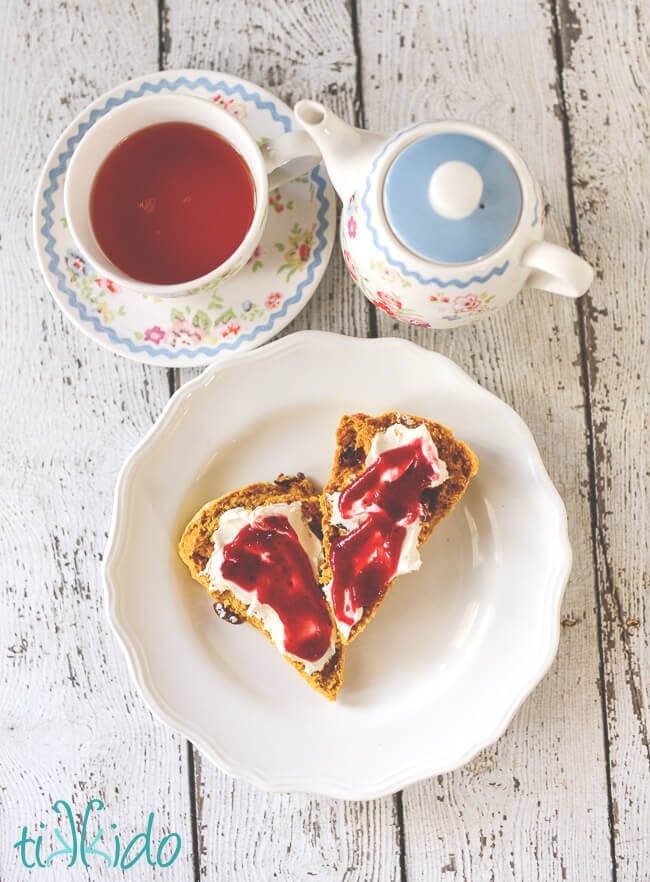 These scones are delicious on their own, but are absolutely miraculous slathered with clotted cream and homemade cranberry butter.  Ideally with a cup of good tea on a cold fall or winter morning.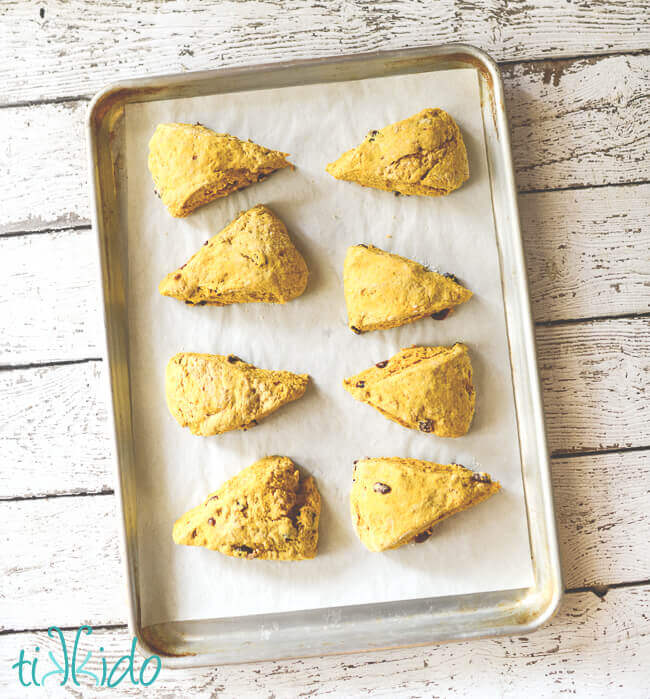 Printable, One Page Pumpkin Scone Recipe: