Printer-friendly version
Looking for an easy, but oh-so-delicious and special treat to make for a Christmas breakfast?  Pumpkin cranberry scones fit the bill perfectly.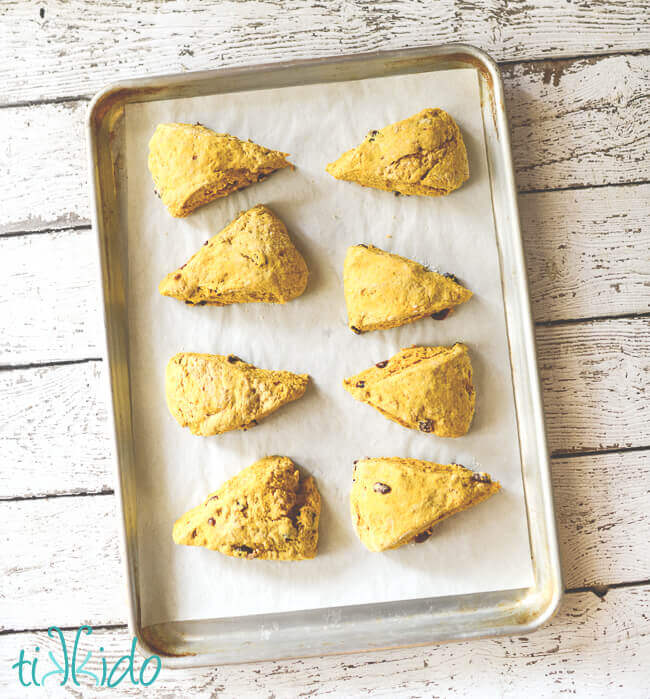 I developed this pumpkin cranberry variation on my favorite plain scone recipe for Thanksgiving morning breakfast, and they were a huge hit with the whole family.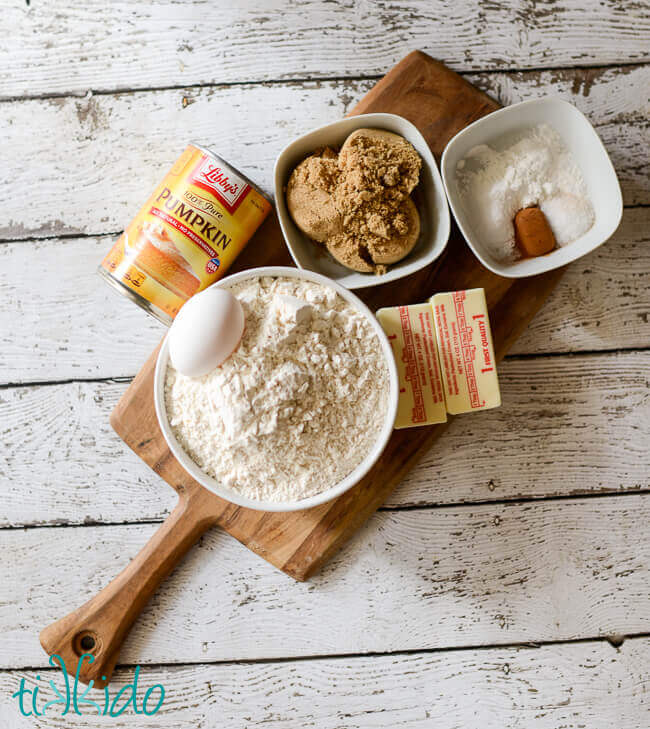 Pumpkin Cranberry Scone Recipe Ingredients:
4 cups flour

3/4 cup sugar

2 teaspoons baking powder

1 teaspoon baking soda

1/4 teaspoon cream of tartar

1 teaspoon salt

1 cup (2 sticks) butter, cold

1 egg, beaten

1 15 ounce can of pumpkin puree

1 teaspoon cinnamon

dried cranberries to taste.  (I used about a cup)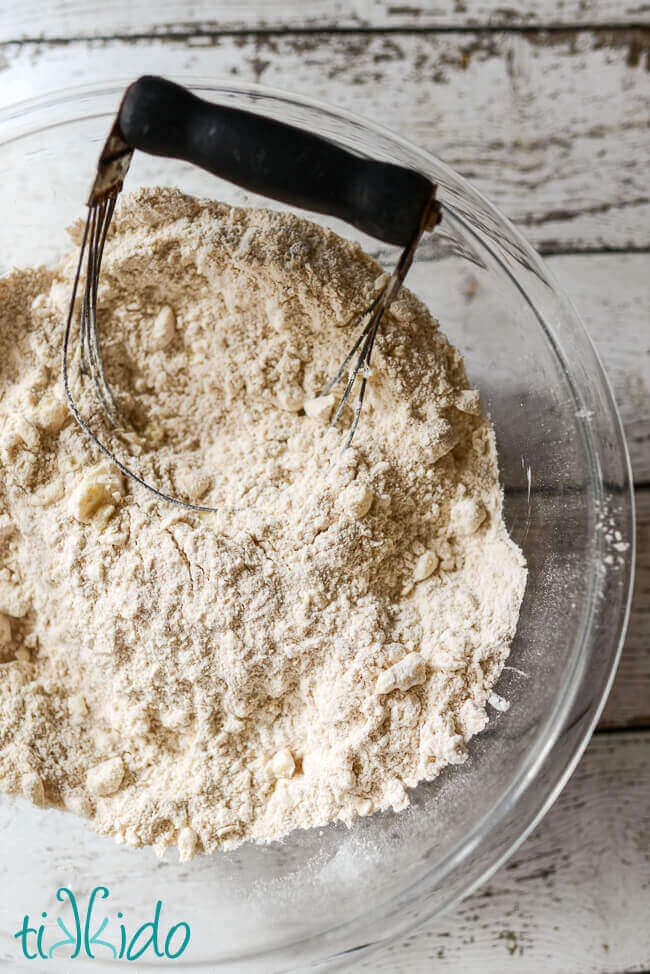 Mix the dry ingredients together, and cut in the cold butter.  Mix the egg and pumpkin puree together, and mix into the dry ingredients to form a dough.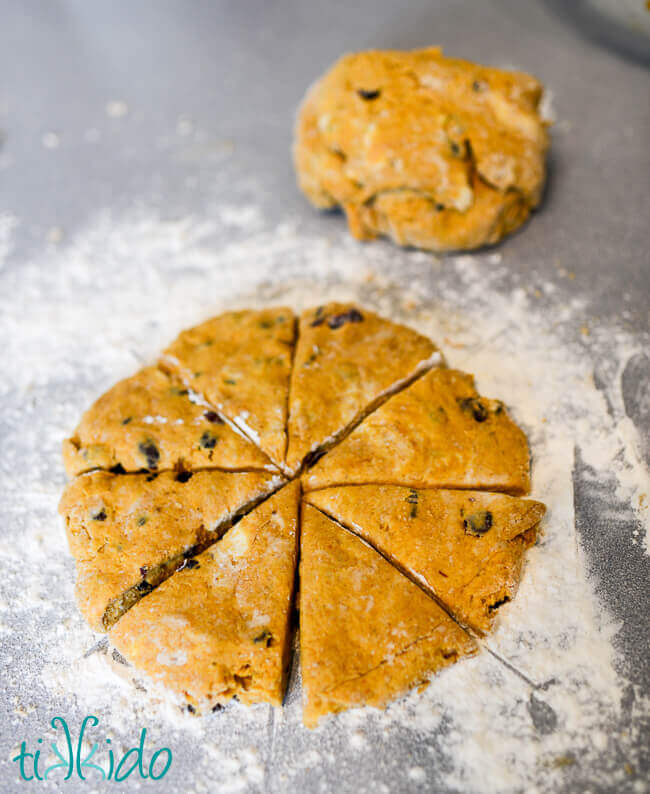 Knead the dough for a few minutes, then divide the dough in half.  Pat each half of dough into a disk, and cut into eight wedges.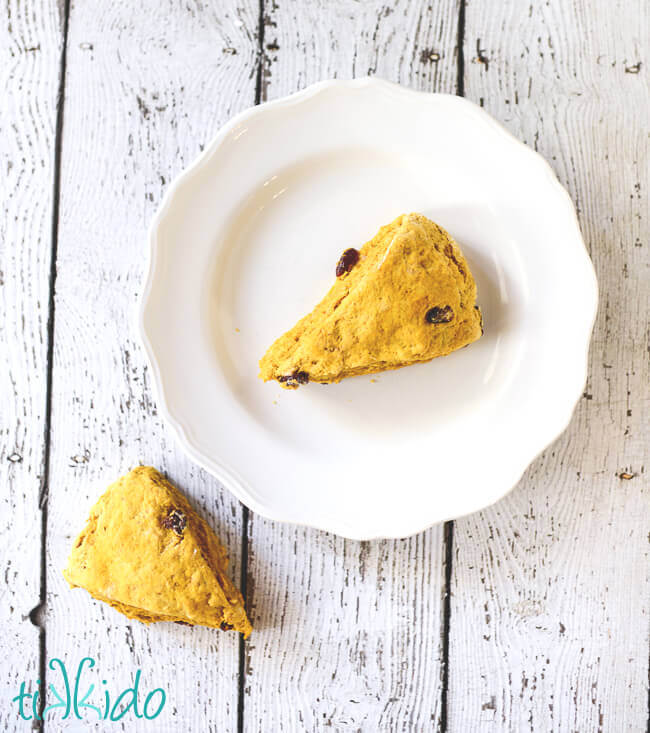 Bake at 350 degrees Fahrenheit for approximately 15 minutes.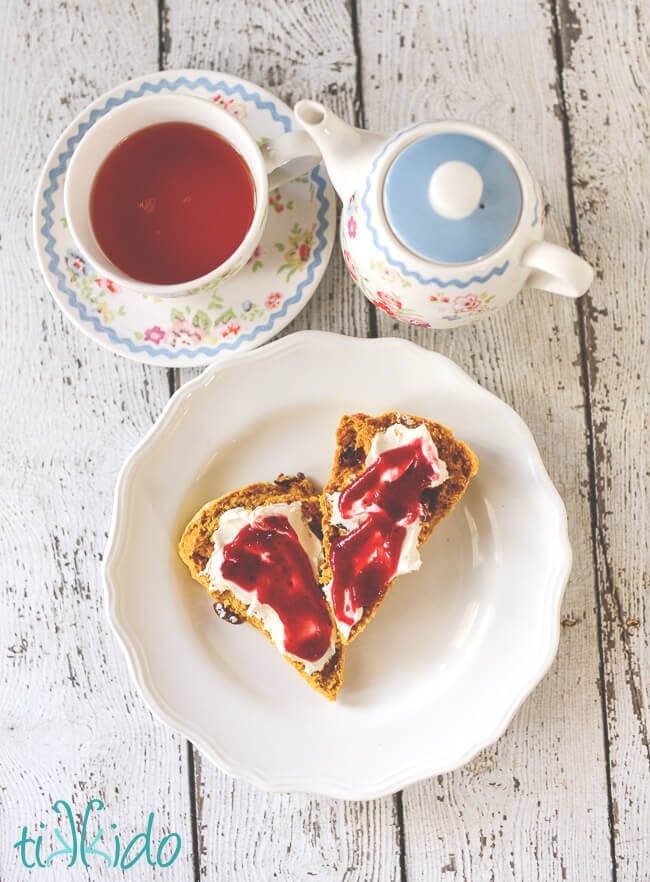 These scones are delicious on their own, but are absolutely miraculous slathered with clotted cream and homemade cranberry butter.  Ideally with a cup of good tea on a cold fall or winter morning.  
Want a printable, one page version of this recipe?  Here's a PDF to download and print.