Printer-friendly version
For the final day of rainbow week, I'm going to teach you how to make this easy rainbow bunting with fluffy cotton ball clouds.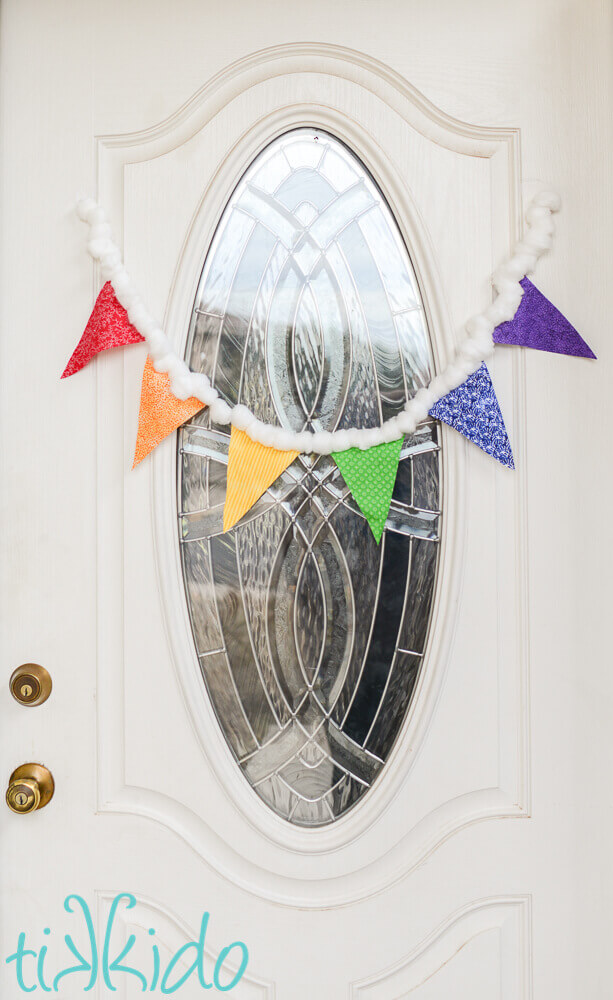 It's simple, involves no sewing (well, no real sewing, though it does use a needle and thread), and is the perfect party decoration for your rainbow-themed event.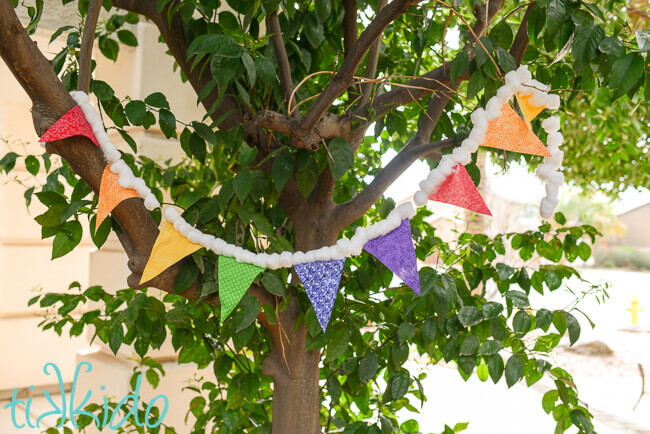 I'm pretty sure this would attract wild unicorns to your yard.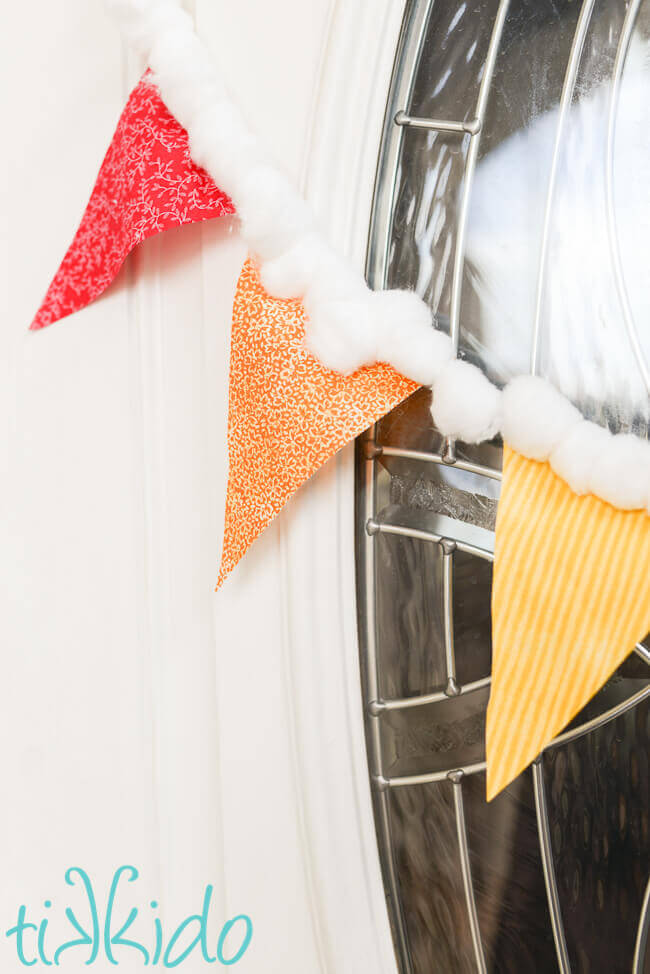 If the unicorn-bait thing doesn't work out, at least it looks really bright and festive on a front door!
Ready for all the details and how-tos?  Head to page two for the full tutorial.
[pagebreak]
Rainbow and Clouds Bunting Tutorial (Including a Free Printable Template):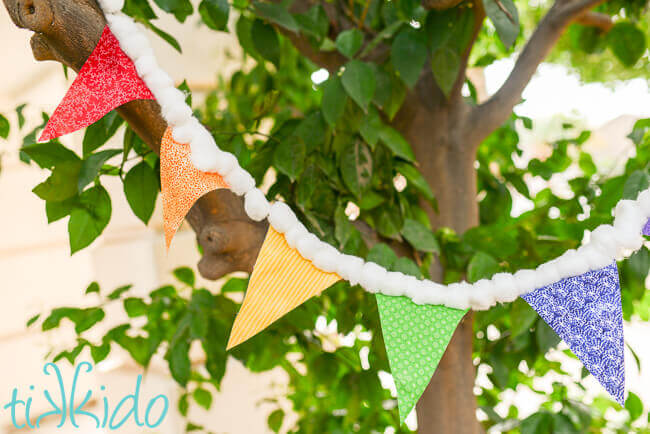 Materials for Rainbow Bunting Garland:
strong button thread
fabric in rainbow colors
cotton balls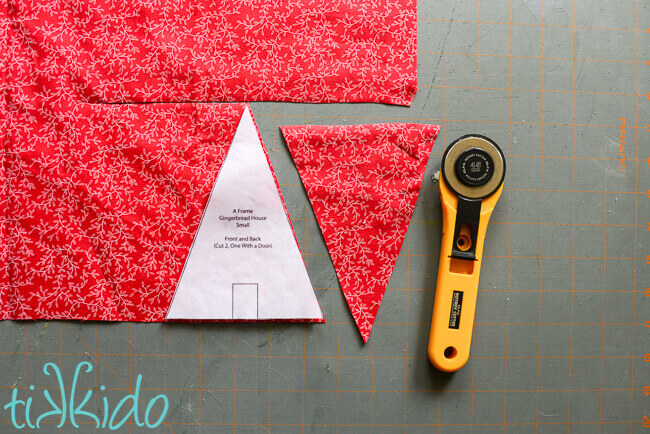 You know what makes the perfect template for fabric bunting triangles?  My small A-Frame gingerbread house printable template.  Why have I never thought of this until now?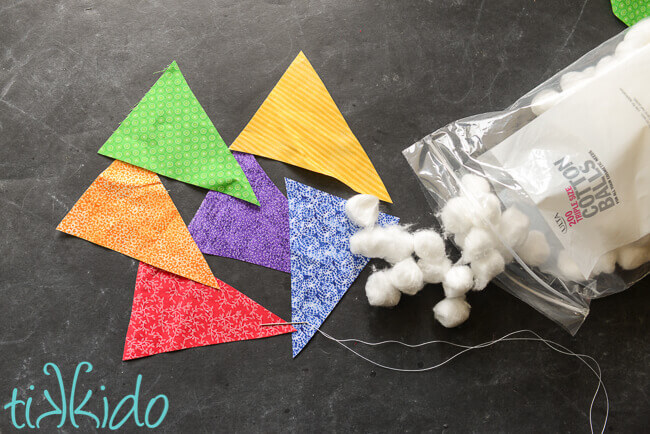 Cut out triangles of fabric in the full array of rainbow colors.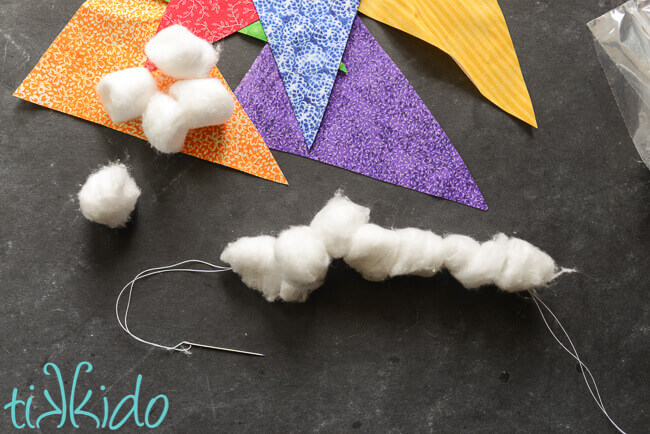 Thread a needle with extra-strong button thread and start stringing cotton balls on the thread.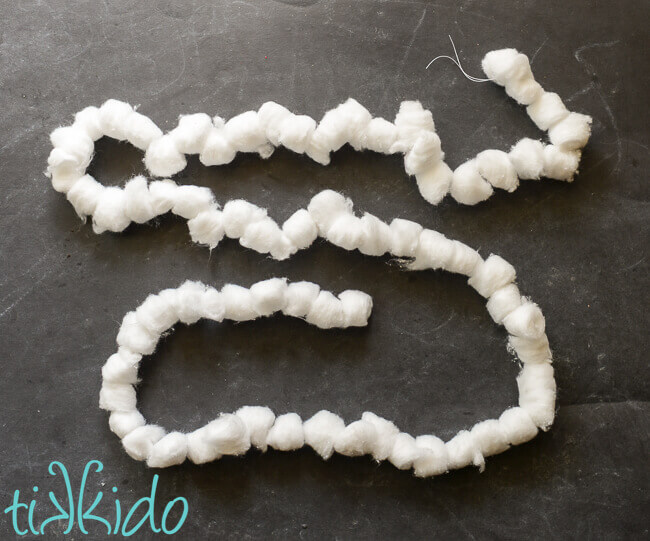 Don't always go straight through the center.  I liked mixing it up, so it looked more random and cloud-like.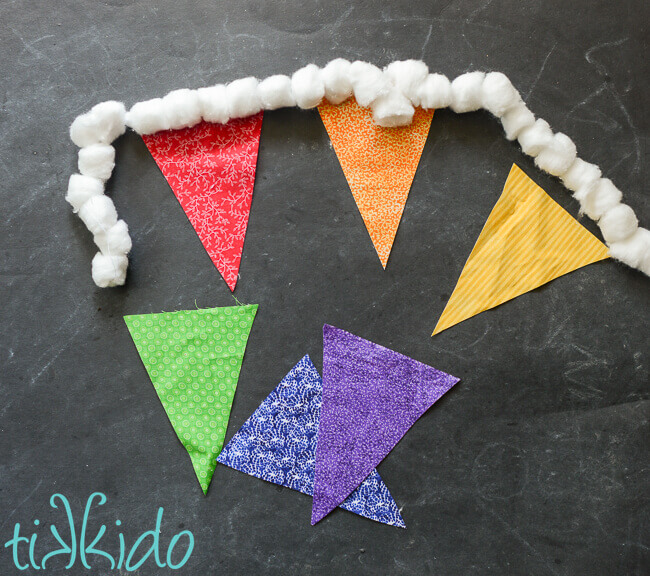 Use a low temperature hot glue gun to attach the fabric triangles to the back-side of the threaded cotton balls.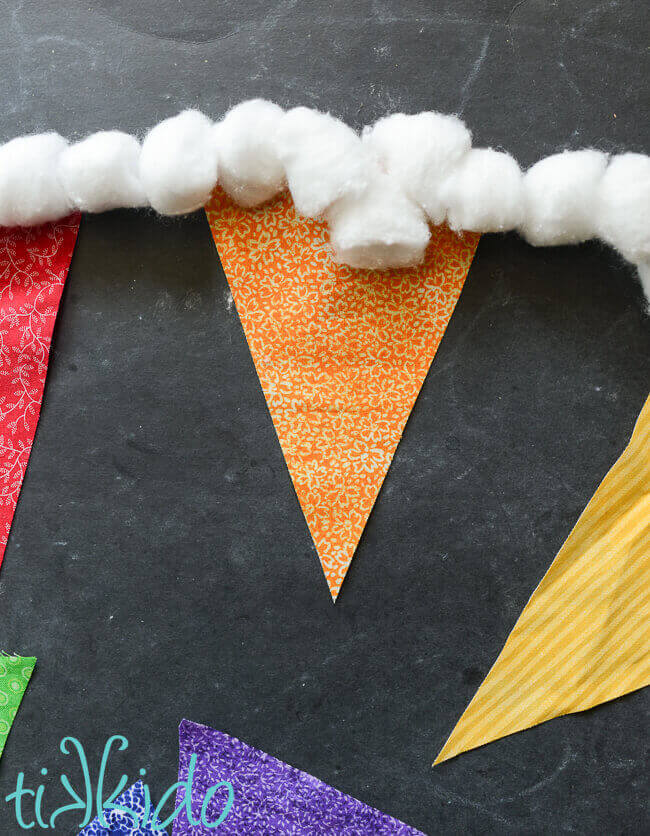 Voila, rainbow cloud bunting!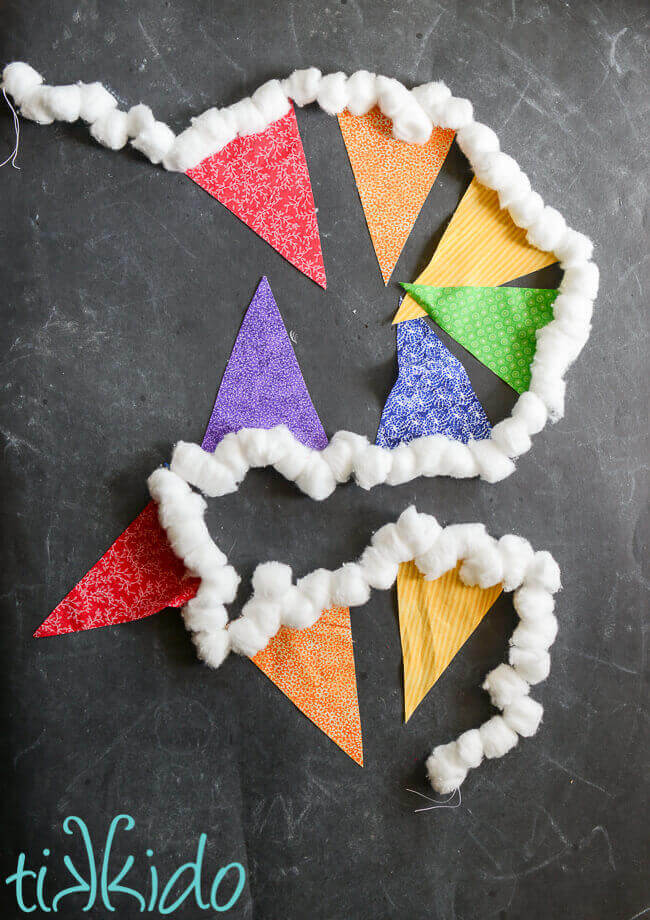 Rainbows just make me happy.  Especially when they're so easy!