Printer-friendly version
I love hearty dips, like hummus and baba ganoush, so when I saw a recipe for Roasted Eggplant and Walnut dip, I knew I had to try it.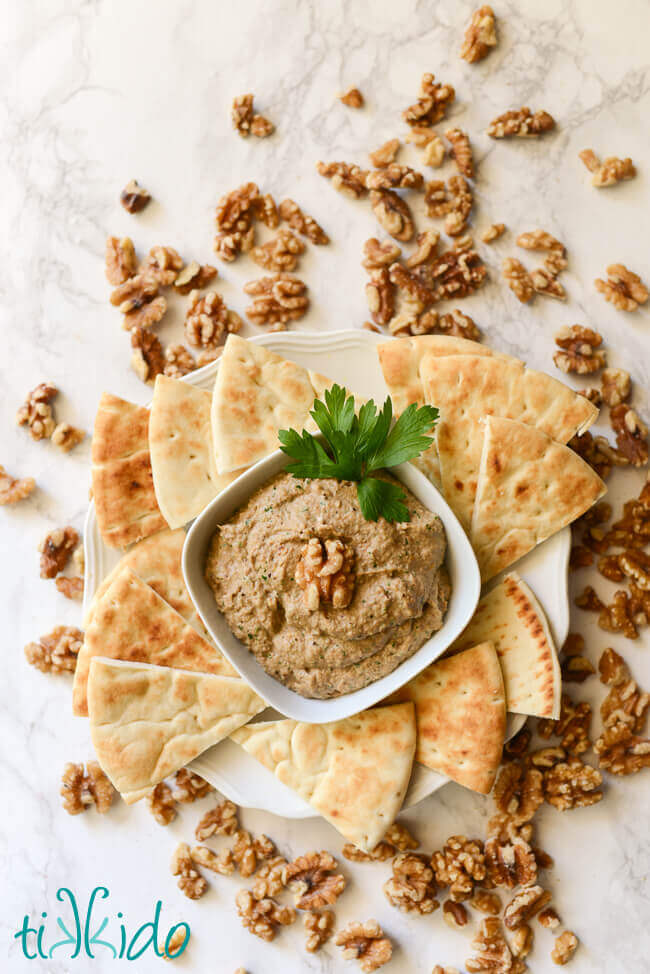 I'm always looking for great appetizer recipes, especially ones that happen to be vegan, so I can easily entertain friends with a range of dietary needs.  I'm a fan of eggplant in any form, and the addition of the walnuts to the dip add great additional nutritional punch.  Did you know that they contain including 4 grams of protein and 2 grams of fiber per ounce?  No guilt when eating this dip for a snack!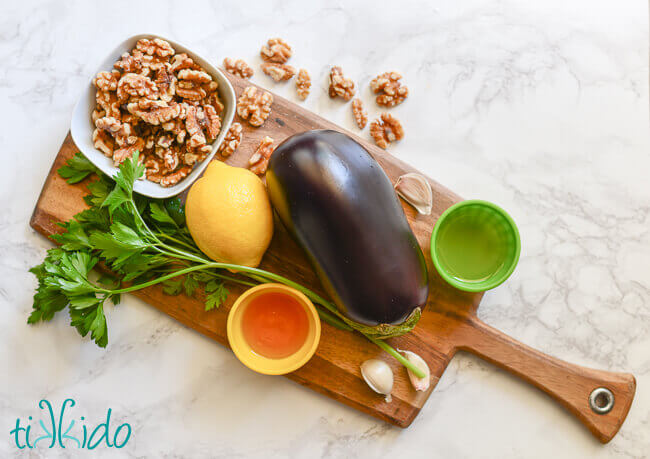 Roasted Eggplant and Walnut Dip Recipe:
1 eggplant
1 Tablespoon olive oil
3 cloves of garlic
1 cup of California walnuts, toasted
1/3 cup fresh flat-leaf Italian parsley
1 Tablespoon lemon juice
zest of one lemon
1 Tablespoon honey (NOTE: to make vegan, substitute and alternate sweetener)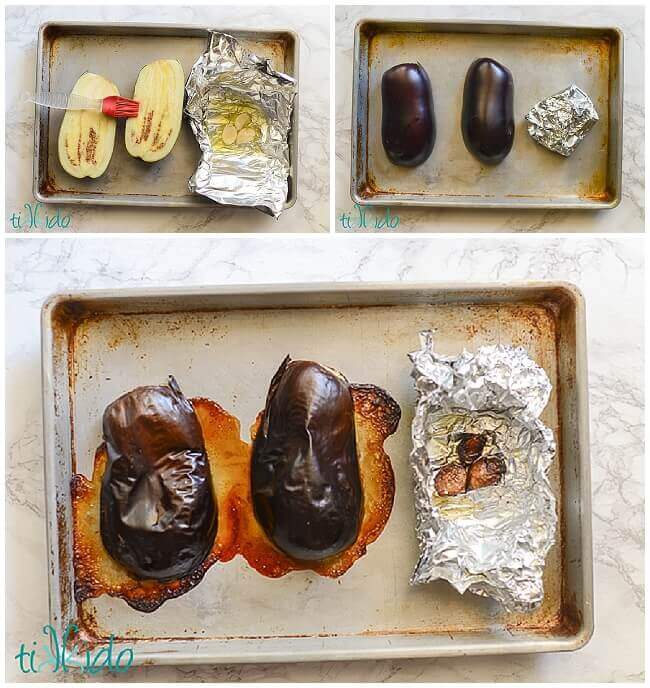 Cut the eggplant in half, and brush with olive oil.  Make a small packet of aluminum foil to hold the garlic cloves and the remaining oil.  Bake at 425 degrees Fahrenheit for 35 minutes.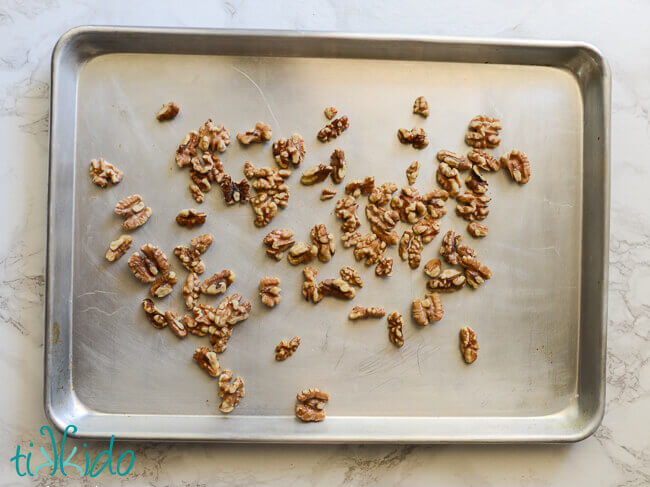 Toast the walnuts on a separate sheet pan.  I put the raw walnuts on a pan in the same oven, at the same temperature, and toasted the nuts while the eggplant and garlic were roasting.  Pull the nuts out of the oven after only 5-10 minutes of toasting, however; don't leave them in for the full 35 minutes.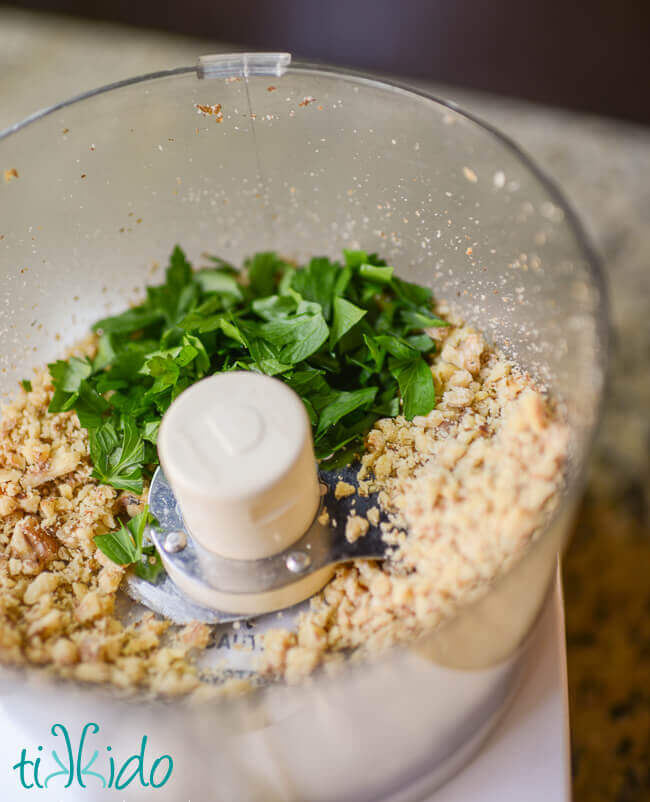 While the eggplant finishes roasting, chop the nuts and the parsley in a food processor.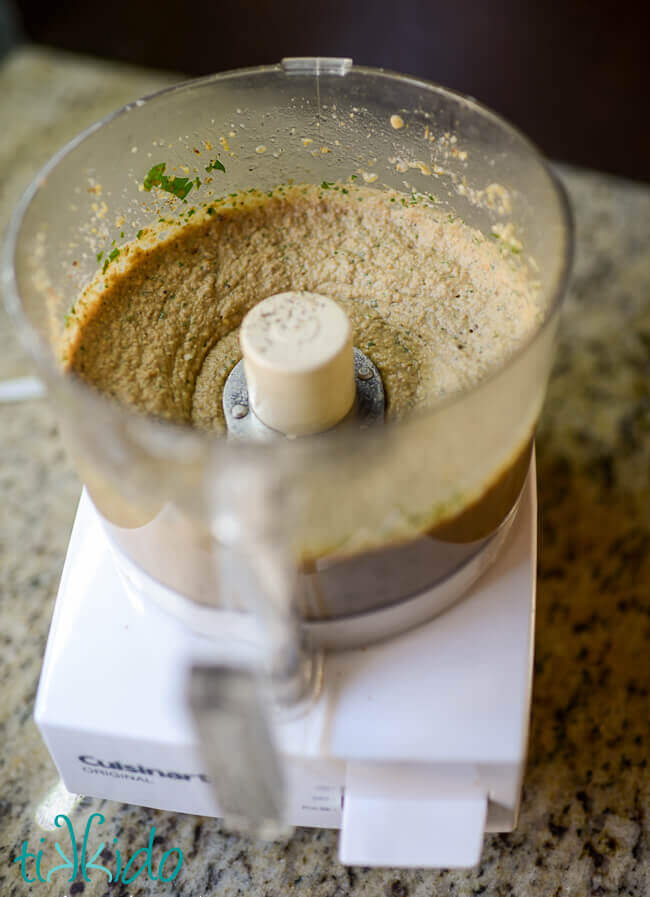 Once the eggplant has finished roasting, allow to cool down a bit, then scoop the flesh of the eggplant from the skin.  Discard the skin.
To the walnut and parsley mixture in the Cuisinart, add lemon juice, lemon zest, honey, the roasted eggplant and garlic, and salt and pepper to taste.  Blend in the food processor until smooth.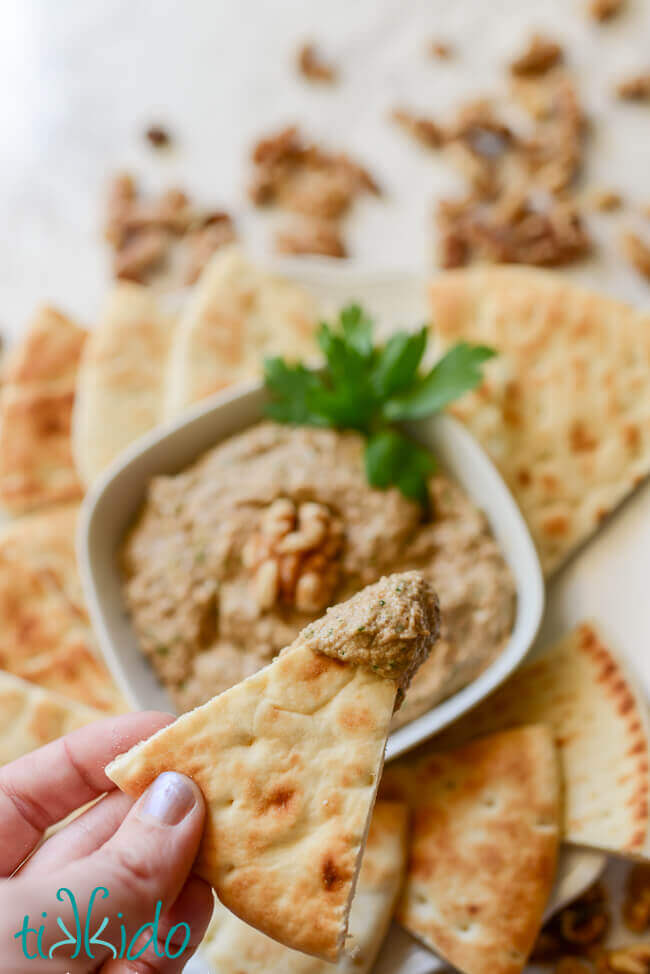 I served mine with pita bread, and it was delicious just on its own like that, but I also think that it would taste magnificent as a spread on a goat cheese grilled cheese sandwich.  Something to try with the next batch--because this batch is already gone!
I was selected for this opportunity as a member of Clever Girls and the content and opinions expressed here are all my own.