Printer-friendly version
I made a new friend this week!  Her name is Alli from Partyography, and she's a fellow party blogger/kindred spirit, and she's LOCAL to me.  I love my far-flung blogger friends, but it's nice to meet someone in the area who gets my crazy predilections, too.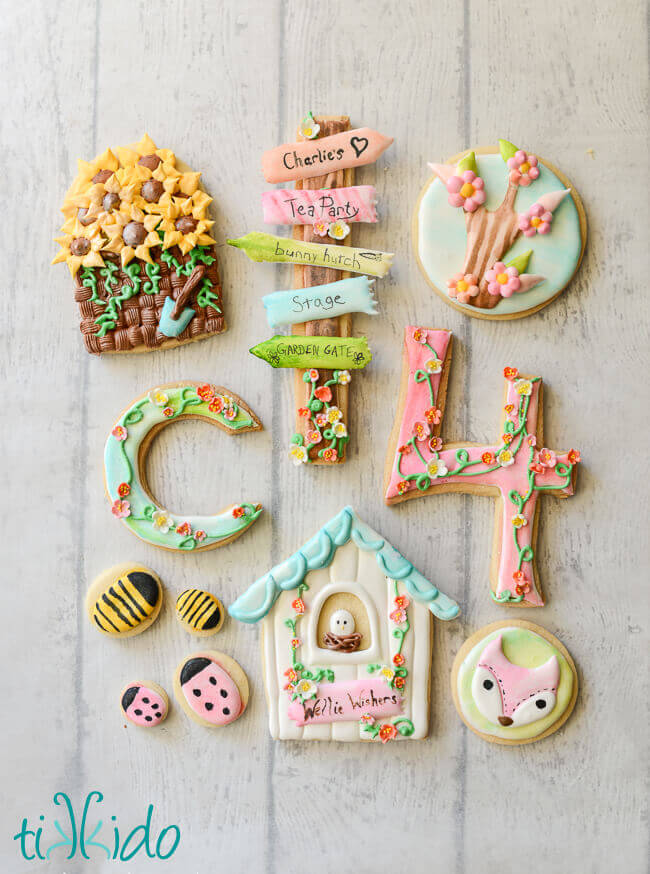 She's throwing a birthday party for her neice, Charlie, who is turning four and is having an American Girl's Wellie Wishers themed birthday party.  How amazingly adorable is that theme?  What a fabulous inspiration point for making some sugar cookies for a new friend.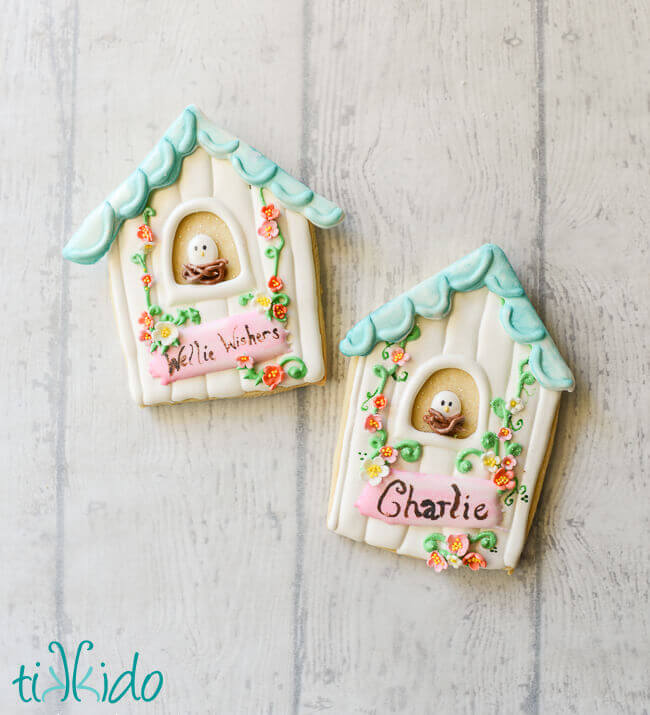 I knew I had to make a cookie that picked up on the details of the birdhouse/dormer on the Wellie Wishers playhouse.  It's too darn cute not to recreate in cookie form!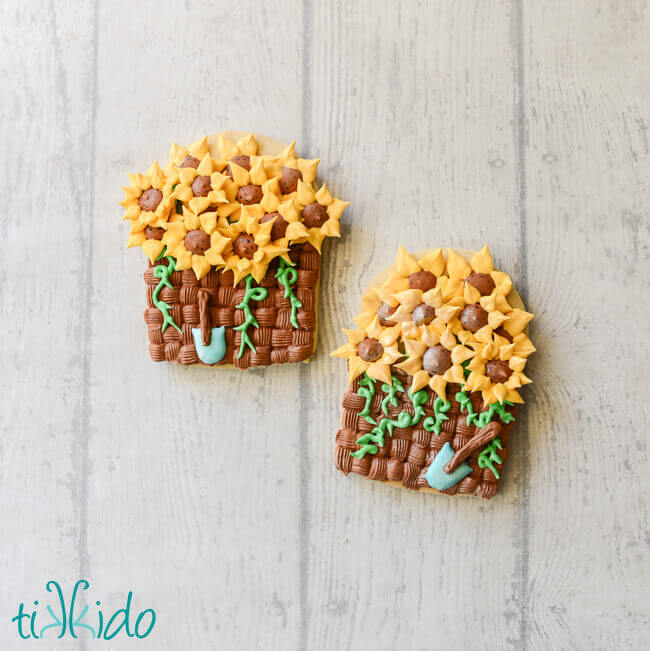 I have a particular affection for making mud pies (as you may remember from the Mud Pie Bakery party), and I loved that the whole Wellie Wishers set has a mud pie/garden party inspiration.  The set comes with adorable little felt mud pie ingredients (leaves, flowers, acorns, etc.), including a basket of sunflowers.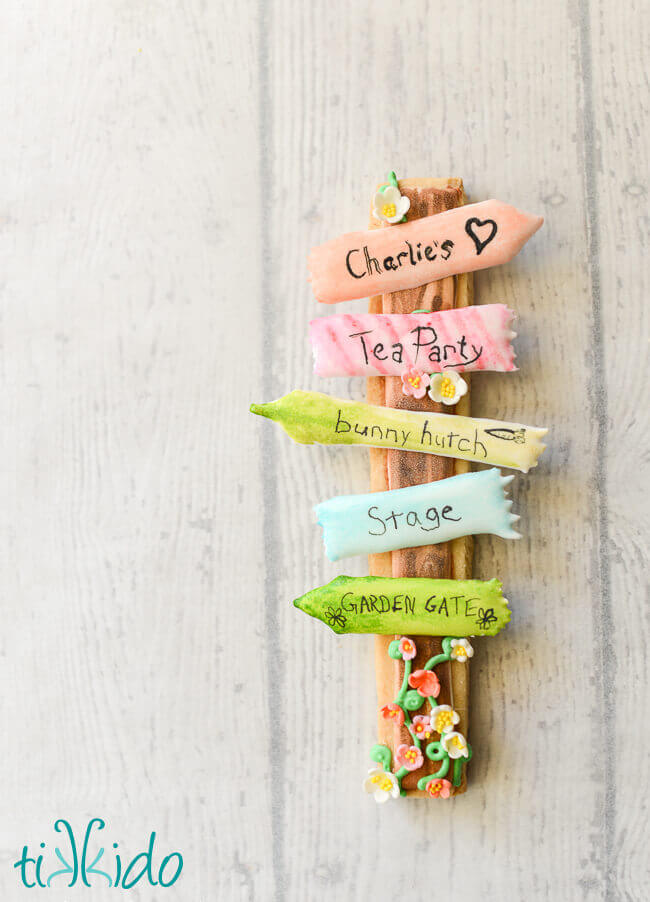 I love love LOVED the signpost detail on the exterior of the playhouse, and adapted it in cookie form for Charlie's birthday.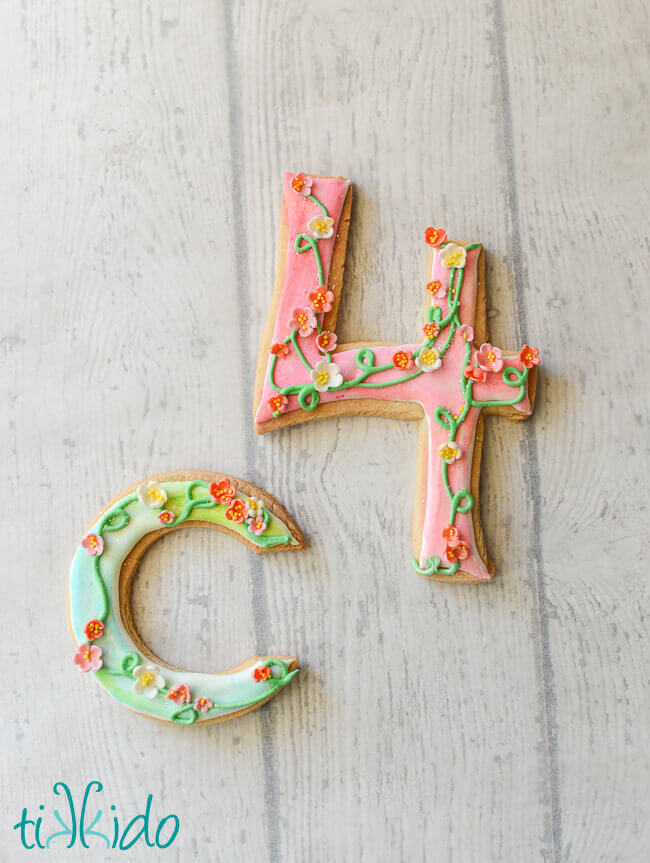 You can never go wrong with a fancy initial and number to honor the birthday girl!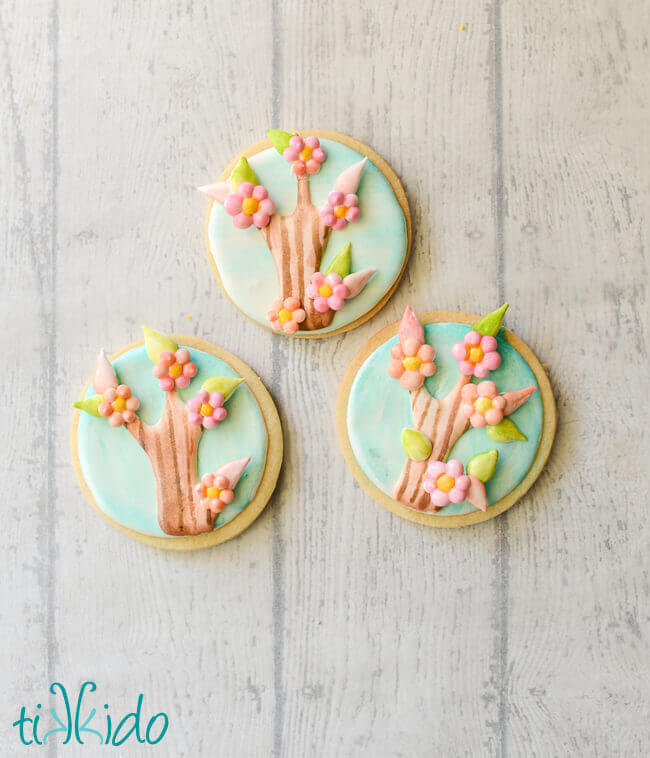 This detail was inspired by the tree illustration on the inside of the playhouse.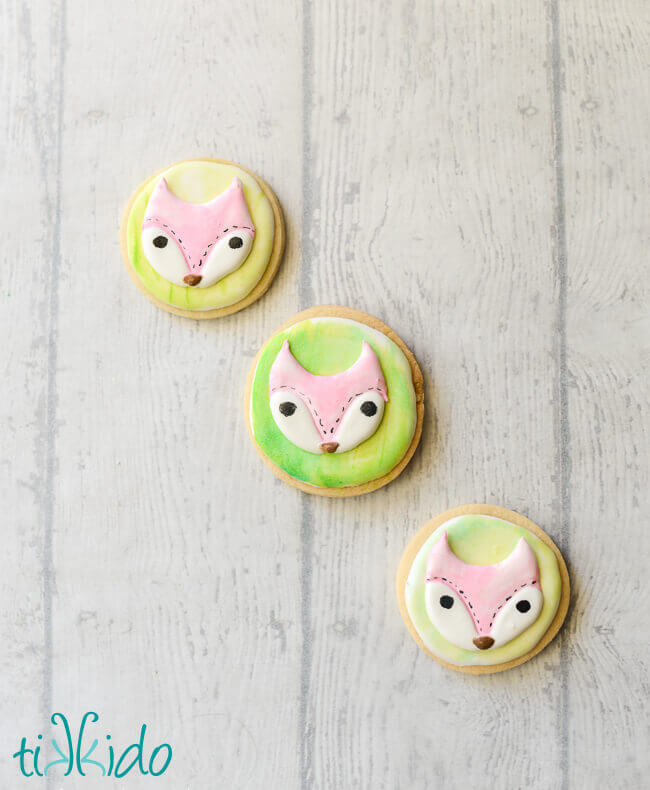 And these little guys were inspired by the fox pillow in the playhouse loft.  
I can't wait to see what magic Alli makes with this adorable theme!  I'll post a link as soon as her party is live on her blog.