Printer-friendly version
A few weeks ago, I got to make a fabulously fun, fairy themed 16th birthday party for Kaila, one of my daughters' dear friends.  I can never resist an excuse to make a fairy cake, but for Kaila, I would have done any theme.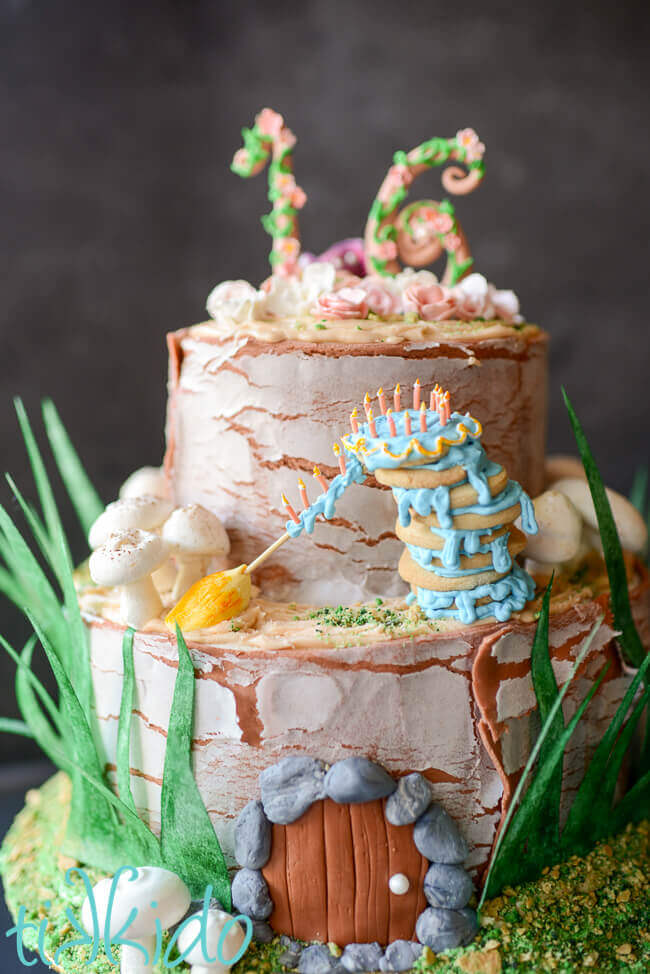 Kaila's sister had the idea of incorporating the disaster of a 16th birthday cake from the Sleeping Beauty classic Disney movie.  Do you remember that scene?
I've seen some people make entire cakes that look like that!  They're amazing, but that level of cake engineering is beyond my skill level.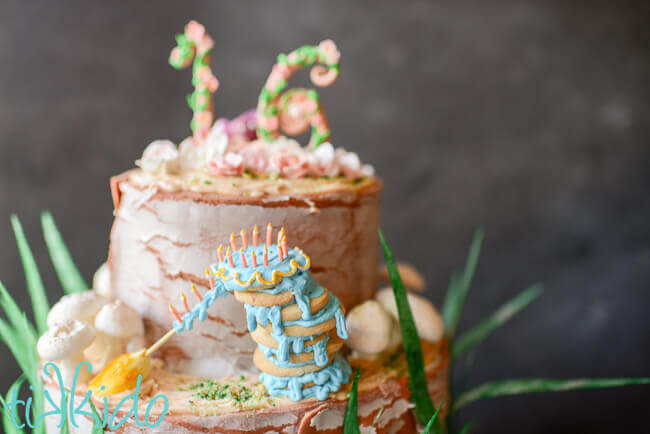 But a tiny version, made out of sugar cookies?  That I could pull off!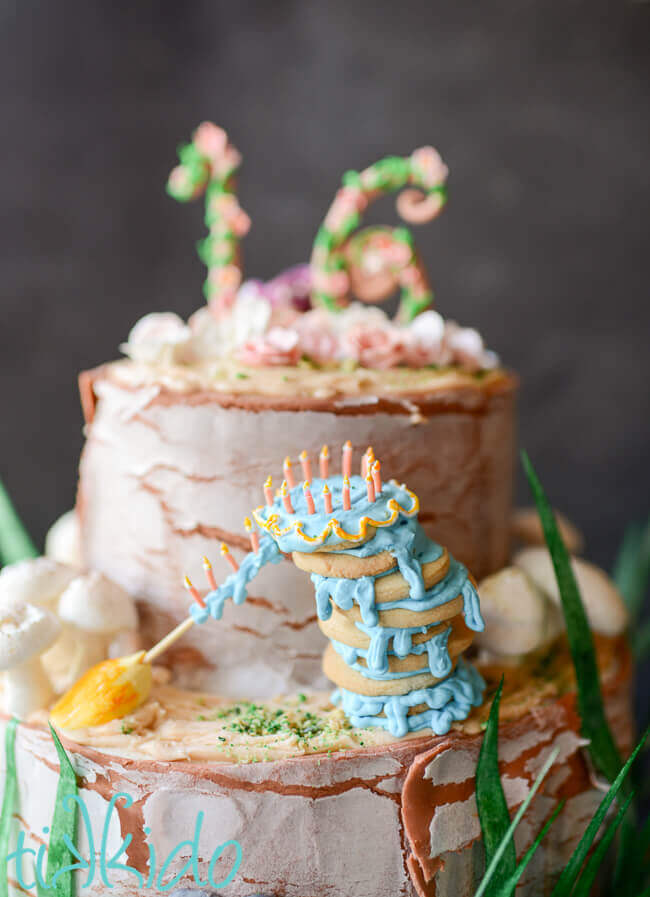 I used sprinkles for the candles!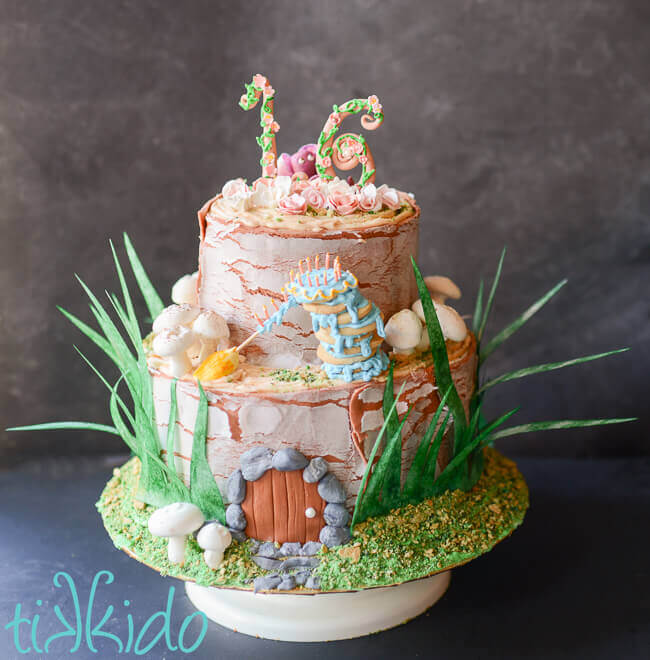 If you look closely, you can see a little purple fairy octopus peeking out from behind the 16.  Kaila loves octopus, and my youngest daughter (and Kaila's biggest fan) came up with the idea of making the fairy octopus for the cake.  Happy birthday, Kaila!