Printer-friendly version
When I made Kaila's rustic fairy birthday cake recently, I also knew I wanted to make some cookies for her party, and I came up with the idea of turning the cookies into a fairy ring of mushrooms.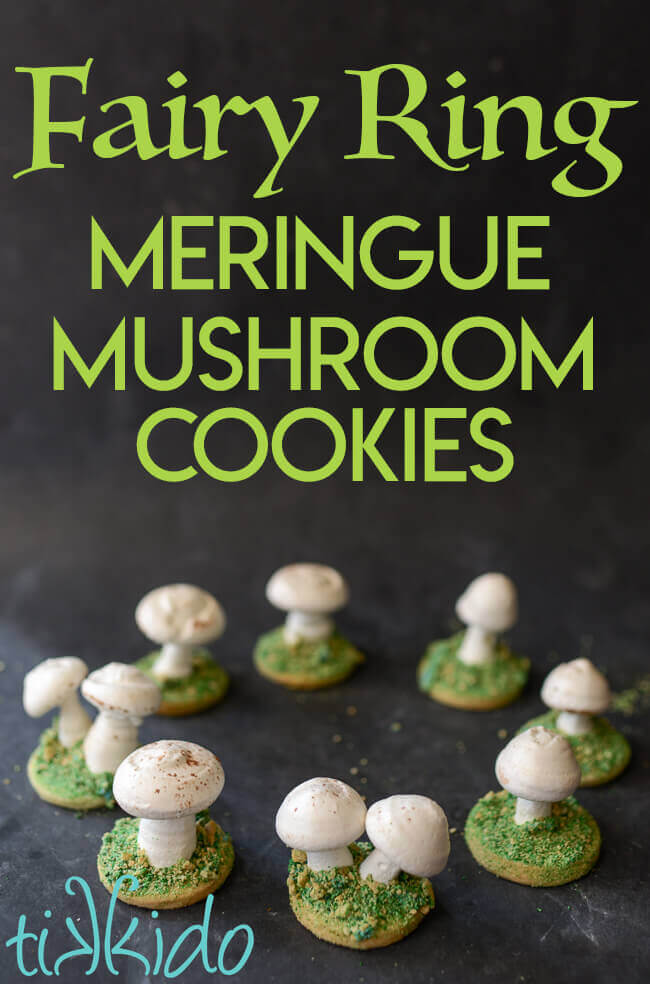 You know how rings of mushrooms are called "fairy rings?"  My goal was to make one out of sweet, delicious sugar cookies.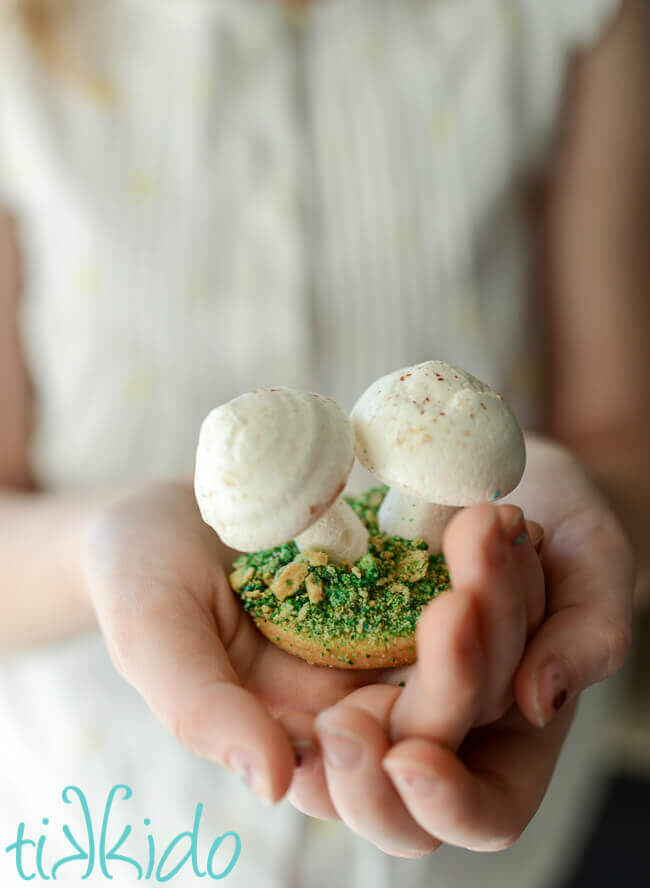 I originally planned to make the mushrooms standing, but two dimensional, and made out of cookies, and then I remembered making meringue mushrooms for my daughter's Cornish Fairy Birthday Party.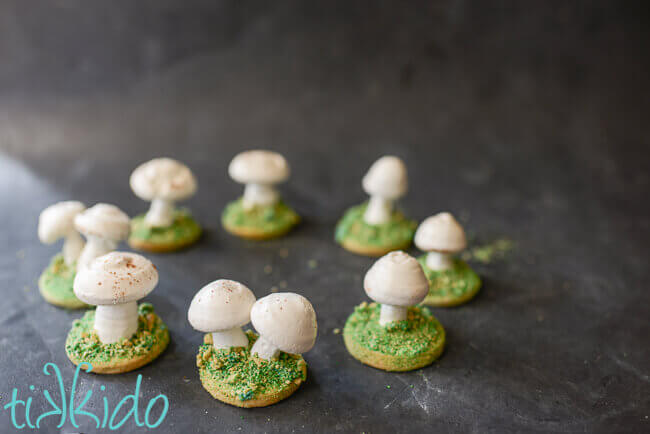 They're sweet and delicious and remarkably realistic looking!
Meringue Mushroom Sugar Cookies Tutorial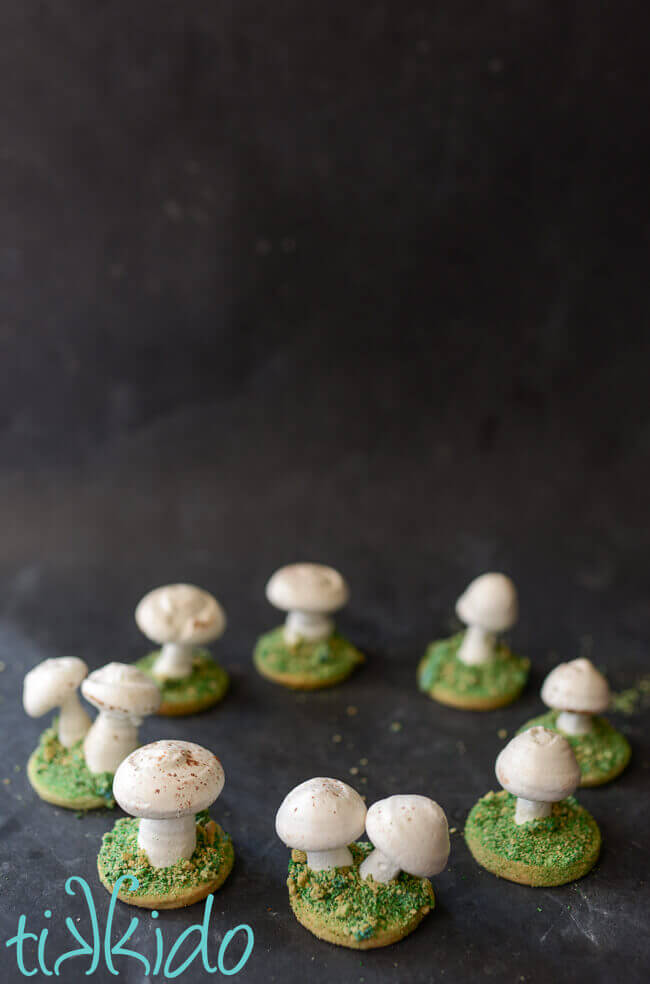 Start by making some meringue mushrooms.  This is the recipe I use, and this is essentially the technique I used (I forgot to film and photograph that part, sorry!).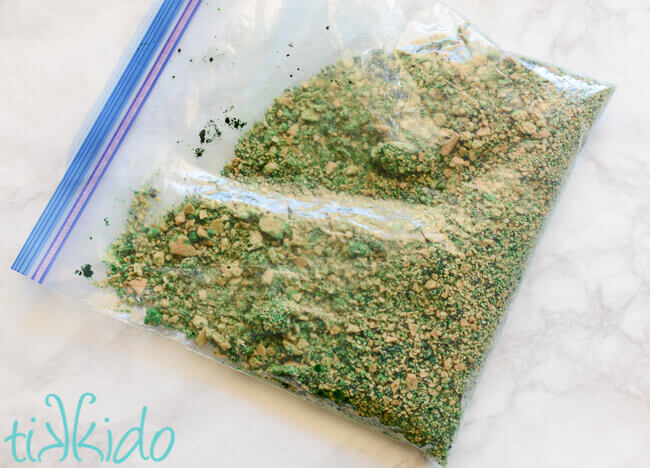 Make edible graham cracker crumb moss (I use this brilliant technique from Semi-Sweet Designs)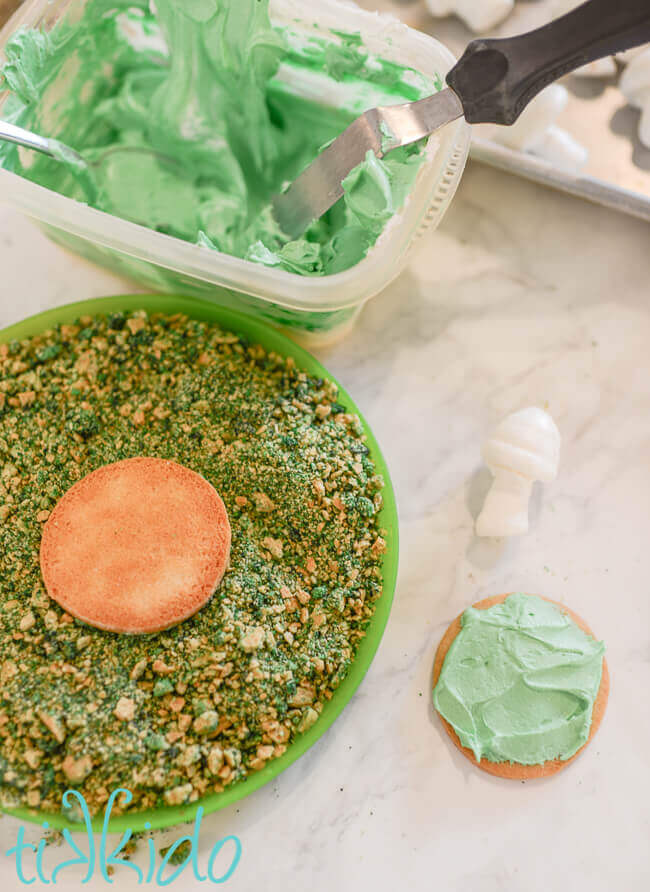 Spread some royal icing on a small, round sugar cookie.  Add a meringue mushroom to the center.  Place the cookie in a dish with the edible moss crumbs, and press crumbs into the surface of the wet icing to cover the surface of the cookie.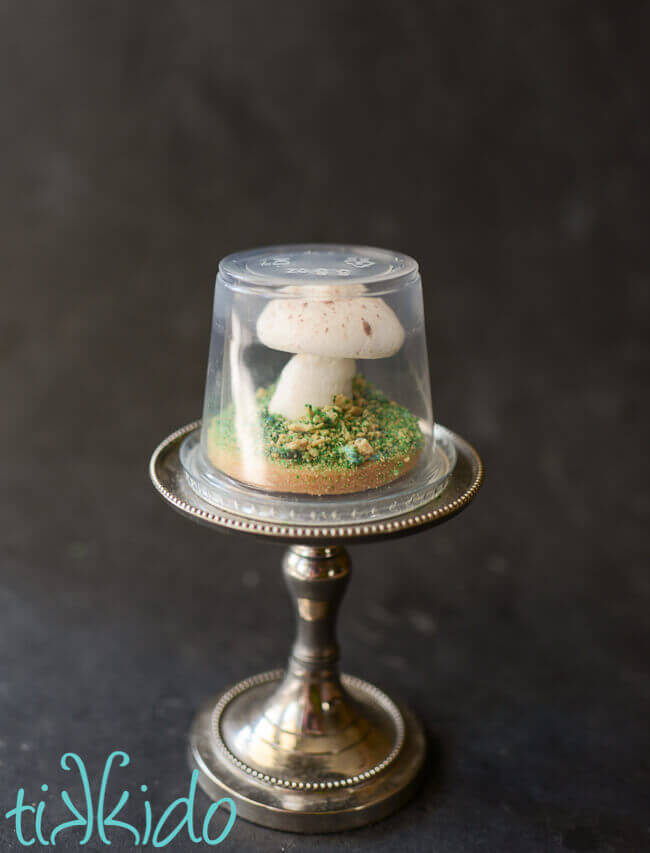 While at the party, one of the kids, saving her cookie for later, grabbed a 4oz plastic cup and lid from the craft station and figured out that the cookie fit perfectly inside!  I love how it looks like a little terrarium.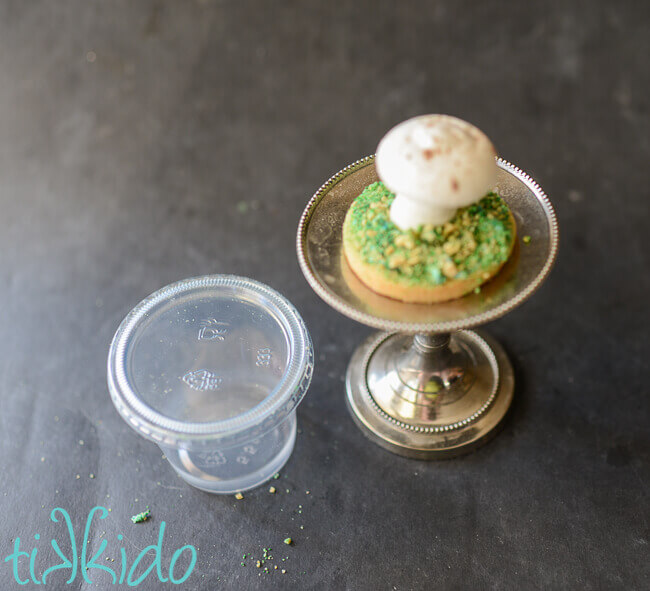 Put a bow on that package, and you have yourself an adorable favor!  
Other Fairy and Woodland Posts You Might Like: