Printer-friendly version
Looking for something other than pumpkin pie to make for Thanksgiving dinner (but still can't bear the thought of missing the flavor of pumpkin pie)?  This pumpkin pie buttercream icing is for you!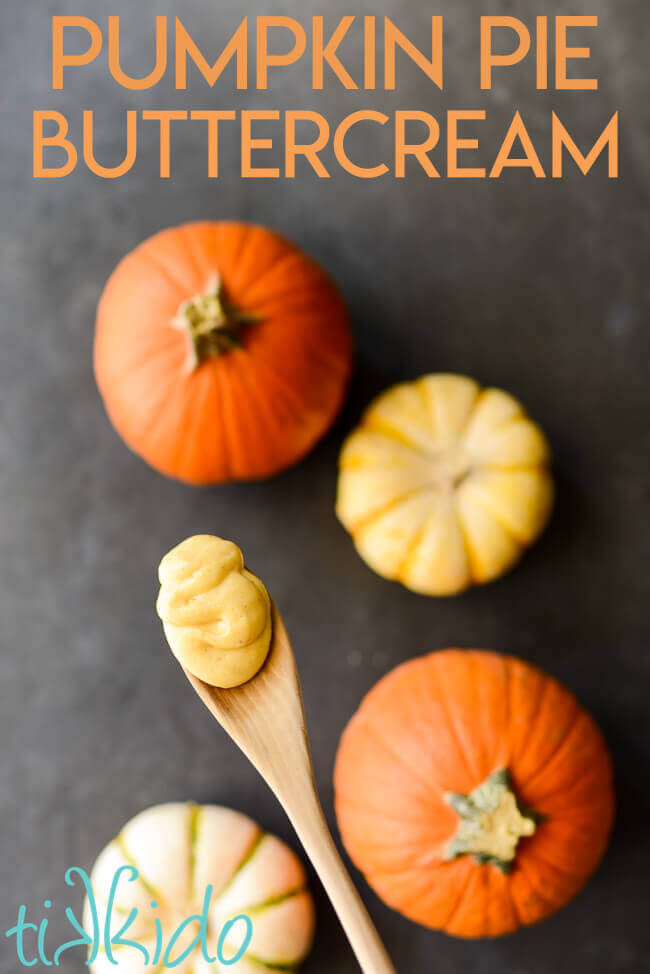 It's creamy and sweet and delicious, and tastes like pumpkin pie.  Not just pumpkin spice, pumpkin pie.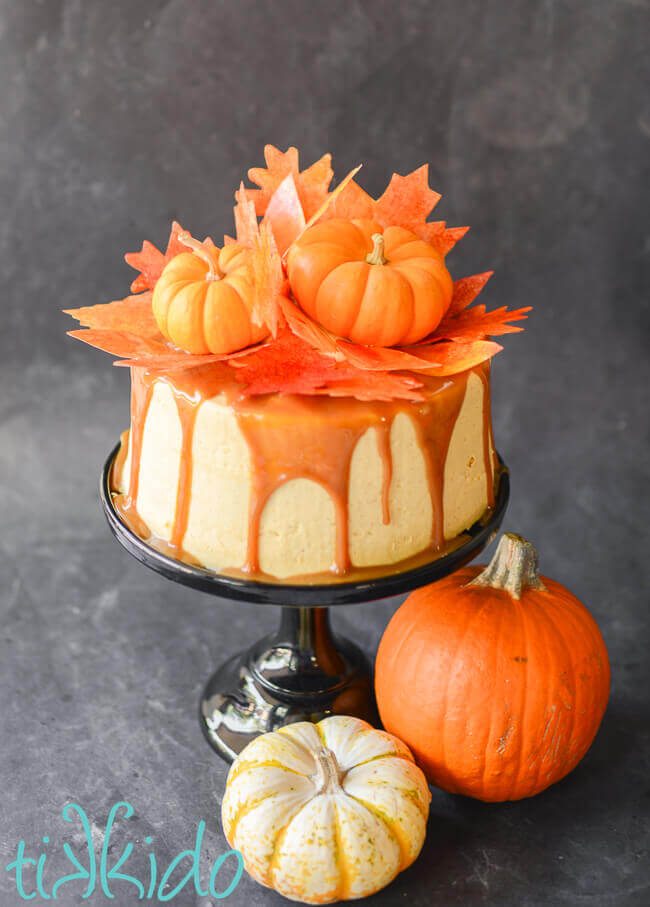 I used it on this vanilla spice cake with pumpkin pie filling (drizzled with salted caramel for good measure).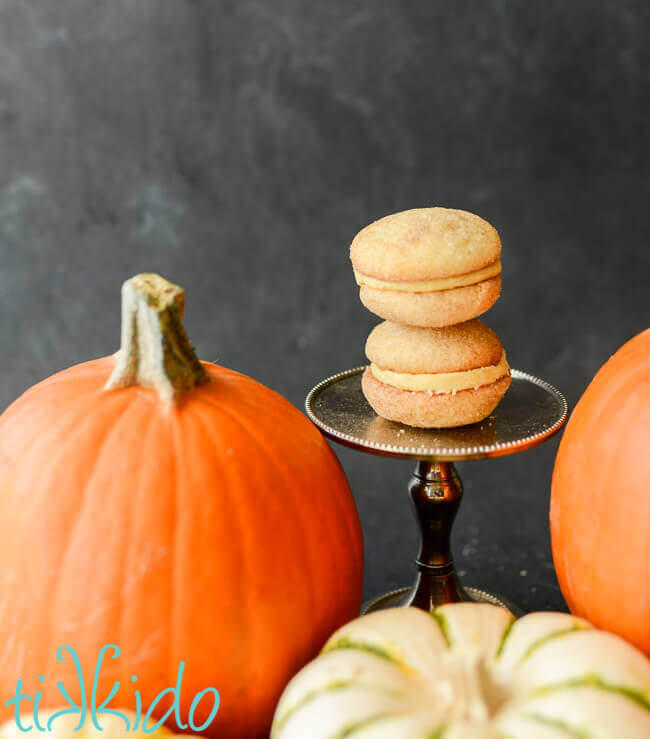 And I used it in these snickerdoodle sandwich cookies filled with pumpkin pie buttercream.  Yes, they're just as good as you'd imagine them to be.
Pumpkin Pie Buttercream Frosting Recipe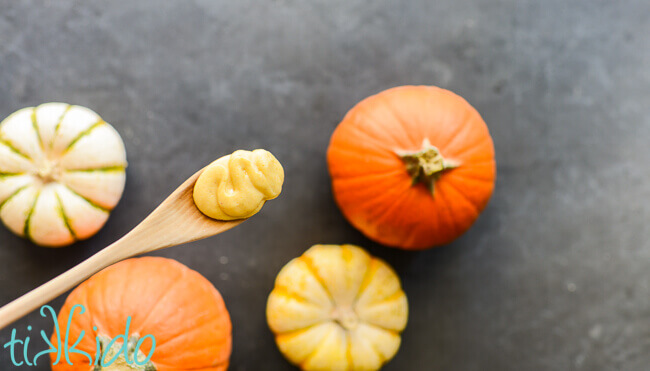 Pumpkin pie buttercream icing is my new favorite thing this fall.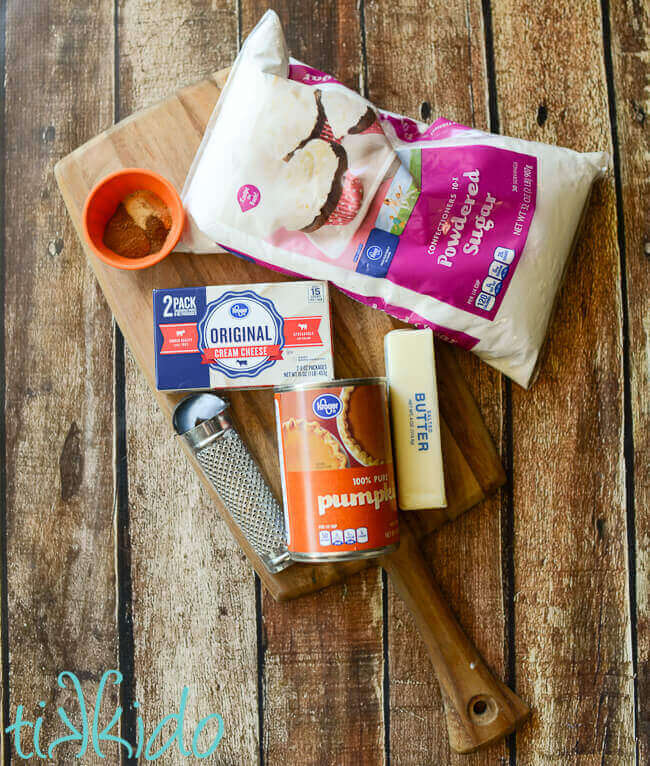 Ingredients for Pumpkin Pie Buttercream Icing:
4 pounds powdered sugar
1 8oz block of cream cheese, softened
1 stick (8 Tablespoons) of butter, sotened
1 cup pumpkin puree (not pumpkin pie filling)
1/2 teaspoon salt
1 teaspoon cinnamon
1 teaspoon ground ginger
1/2 teaspoon ground cloves
1/2 teaspoon ground nutmeg (fresh is always best!)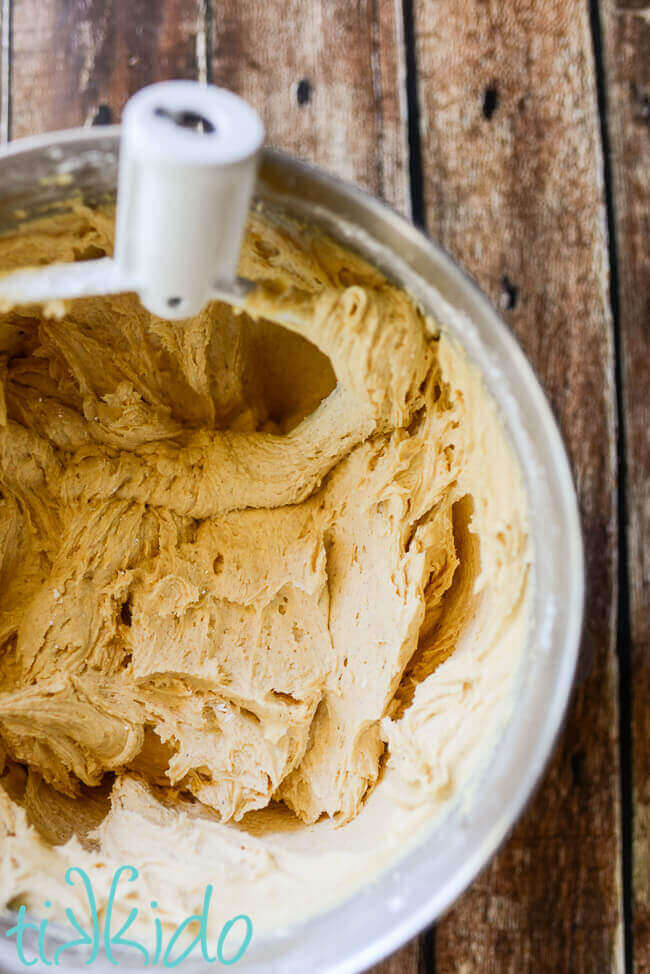 Beat together butter and cream cheese.  Add pumpkin puree and mix.  Add dry ingredients and mix together until fluffy and creamy.  If the icing is too thick, thin with a little bit of cream or milk until it is the perfect consistency for your project.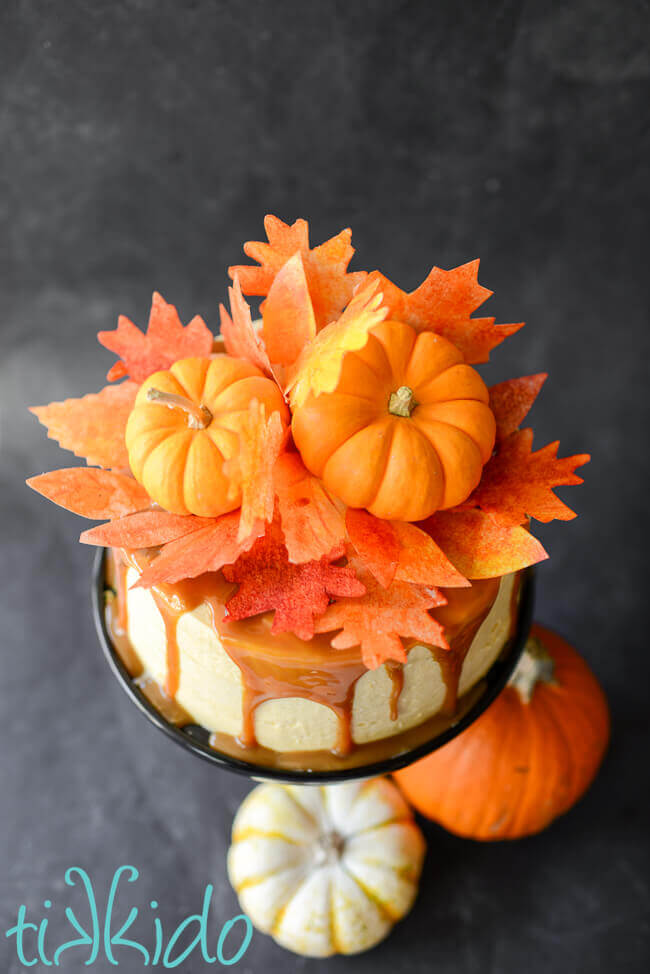 This makes a large batch of buttercream--about twice the size of the batches I typically make at a time, but it does fit nicely in my 6 quart Kitchenaid mixer.  If your mixer is smaller, you may want to cut the recipe in half.
Free, Printable, One Page Pumpkin Pie Buttercream Icing Recipe
Other Frosting Recipes You Might Like: