Printer-friendly version
Looking for something other than pumpkin pie to make for Thanksgiving dinner (but still can't bear the thought of missing the flavor of pumpkin pie)?  This pumpkin pie buttercream icing is for you!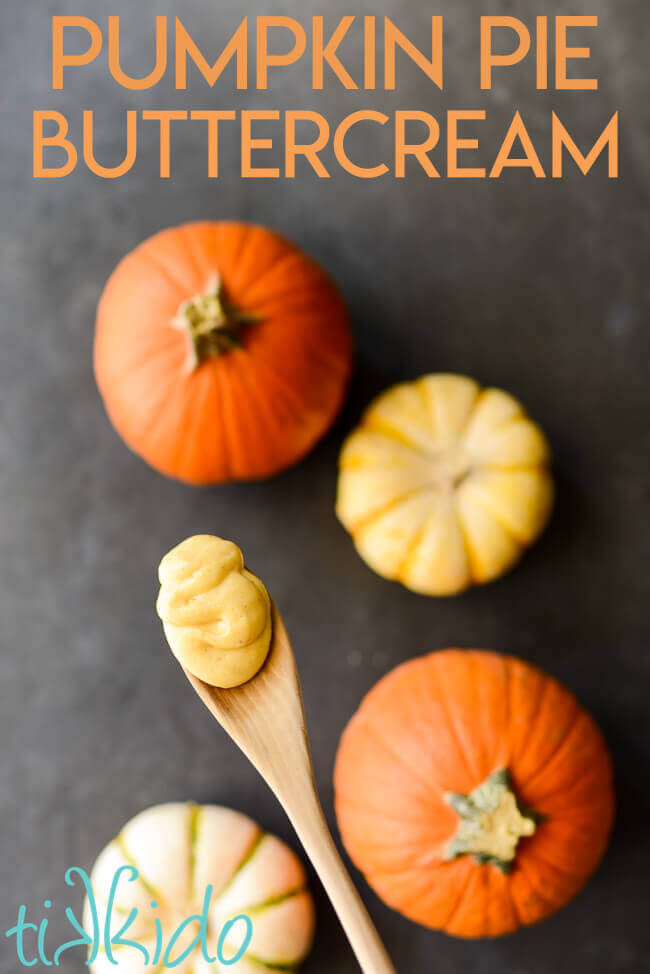 It's creamy and sweet and delicious, and tastes like pumpkin pie.  Not just pumpkin spice, pumpkin pie.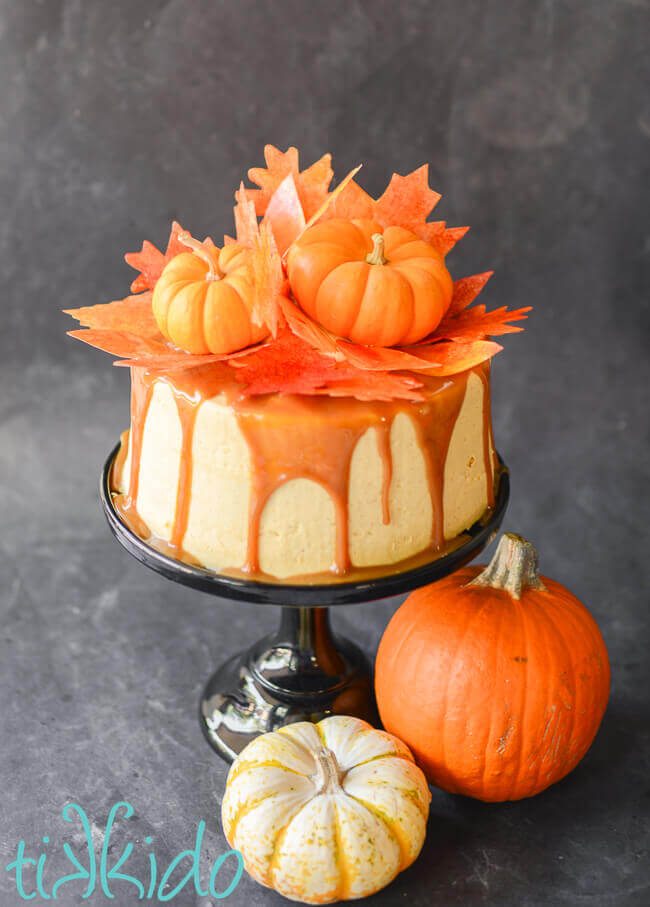 I used it on this vanilla spice cake with pumpkin pie filling (drizzled with salted caramel for good measure).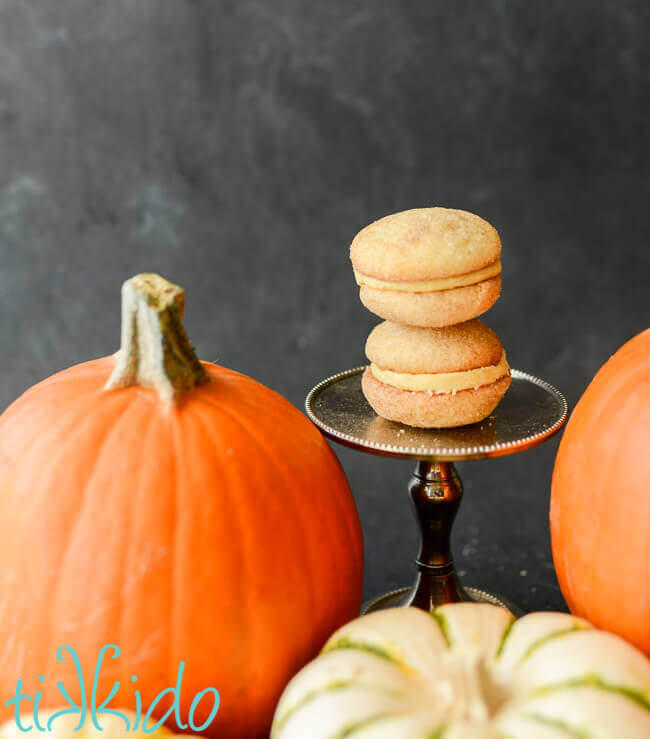 And I used it in these snickerdoodle sandwich cookies filled with pumpkin pie buttercream.  Yes, they're just as good as you'd imagine them to be.
Ready for the full recipe and all the details, including a free, one page, printable version of the recipe?  Head to Page Two.