Printer-friendly version
What better beverage to serve at a Zombie Science Halloween party than a mix-your-own formula soda station?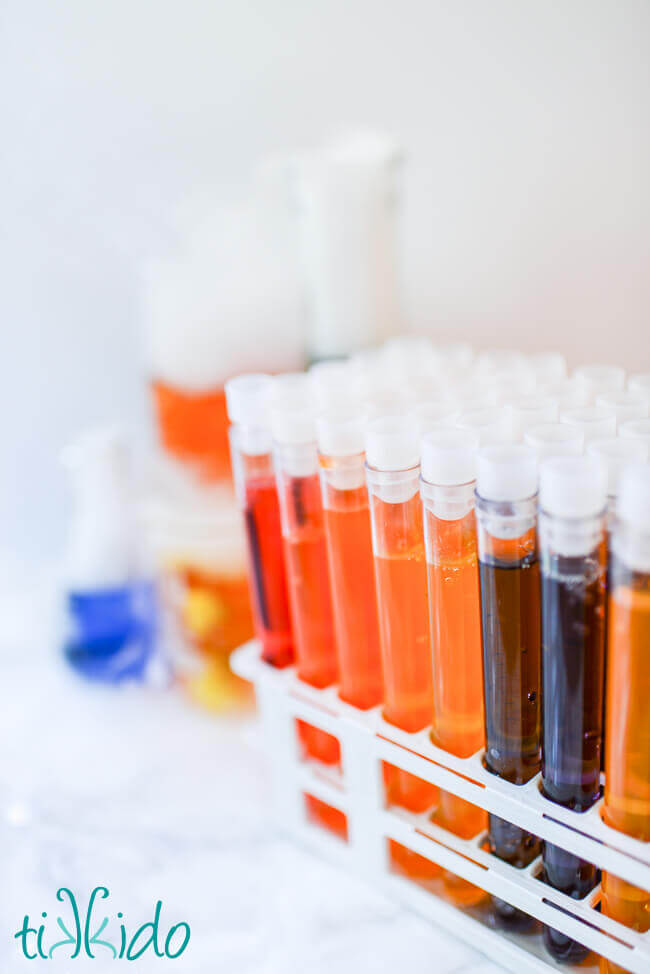 In test tubes, of course.  I bought my set of test tubes (including the stoppers and the test tube rack) on Amazon.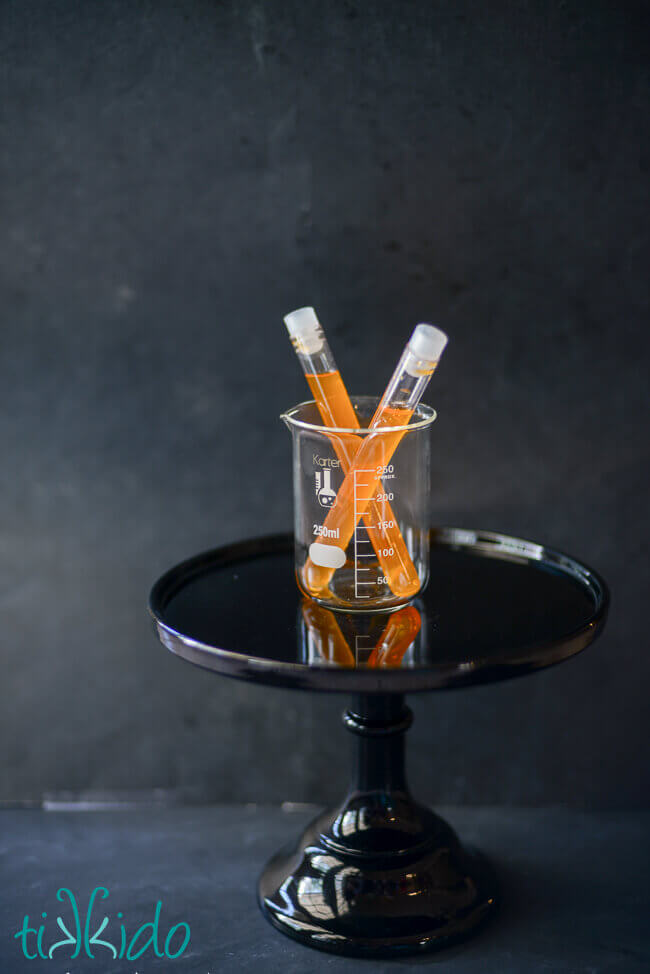 Warning, they are not entirely watertight, so keep them vertical most of the time!  But they look so cool, don't they?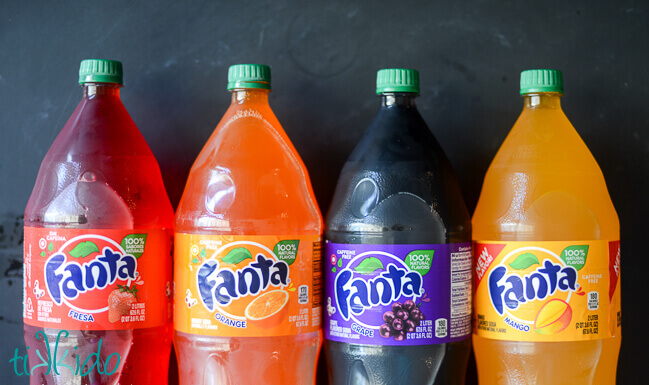 I filled my test tubes with different colors and flavors of soda, but you could easily use juices, Kool-Aid, or even just colored waters.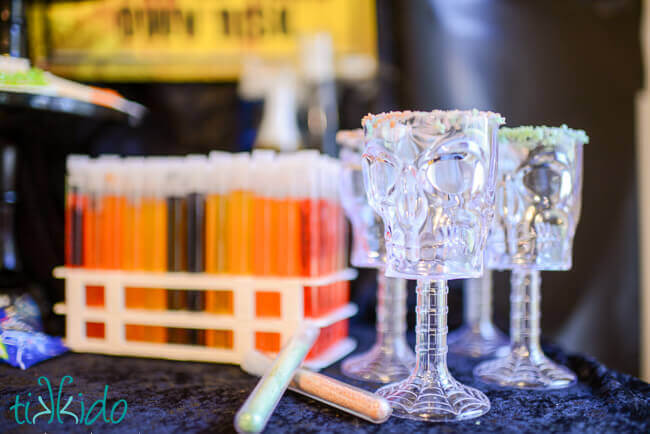 I filled some of my test tubes with Pop Rocks, too, for extra-sciency fun.  Now that I think about it, this would make an awesome activity for a Potions Class for a Harry Potter party!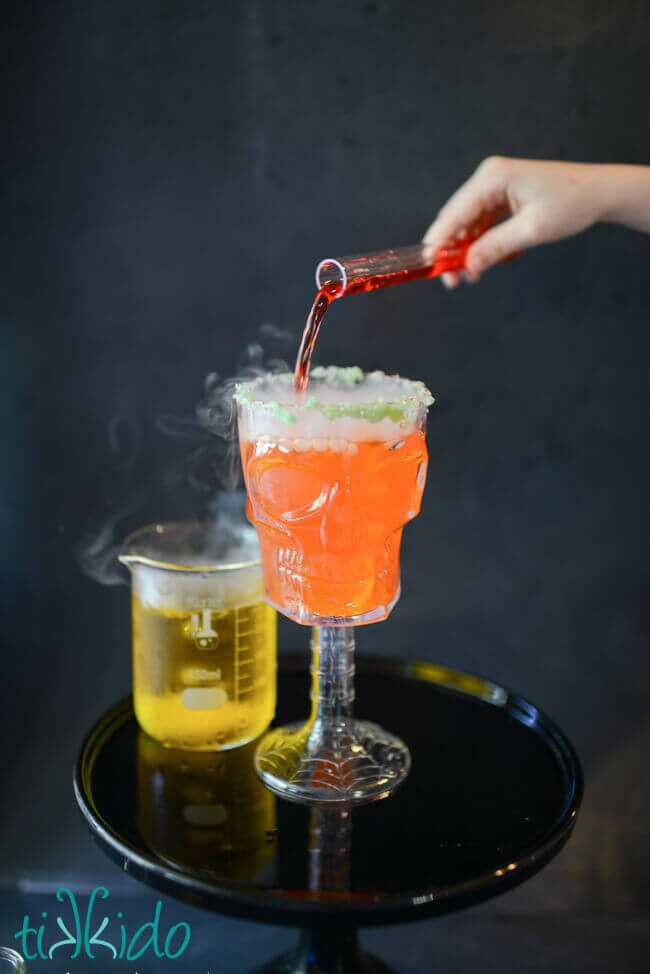 Just let the kids mix and match the sodas (start with a partial cup full or you'll need a LOT of test tubes) to add to their beverage.  My six year old went NUTS for this, and begs to make potions every day now.  Hey, who am I to deny scientific exploration and play in my children?  Experiment on, dear child.