Printer-friendly version
What's better than a cupcake?  A miniature sugar cookie topping the cupcake!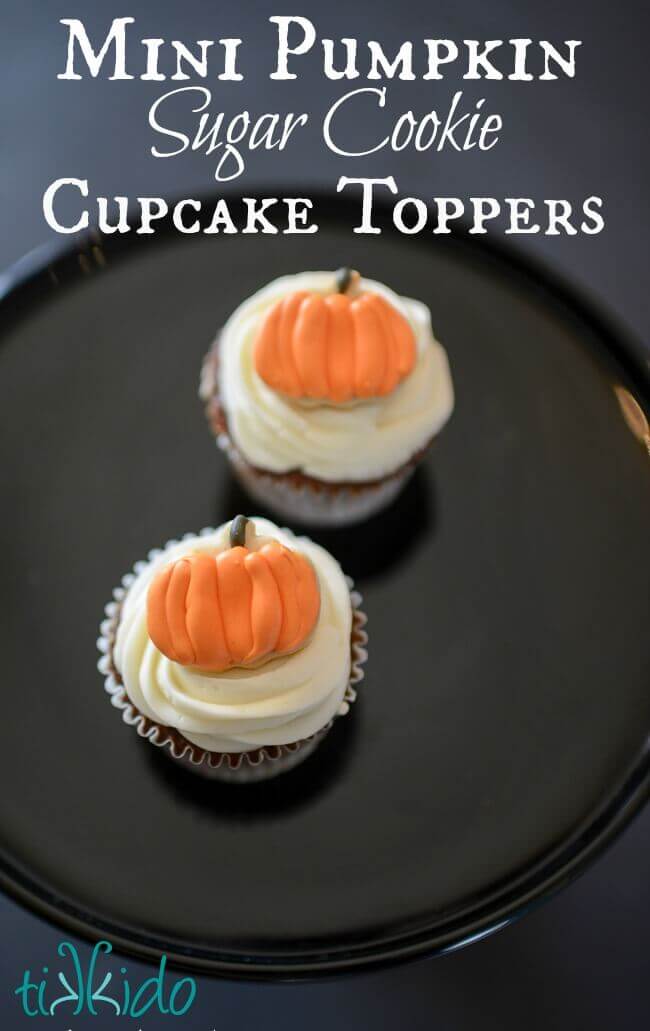 I'm a big fan of edible cupcake toppers in general, and I love miniature cookie cutters (I'm getting pretty obsessed with them, in fact), but somehow I never thought of putting the two together!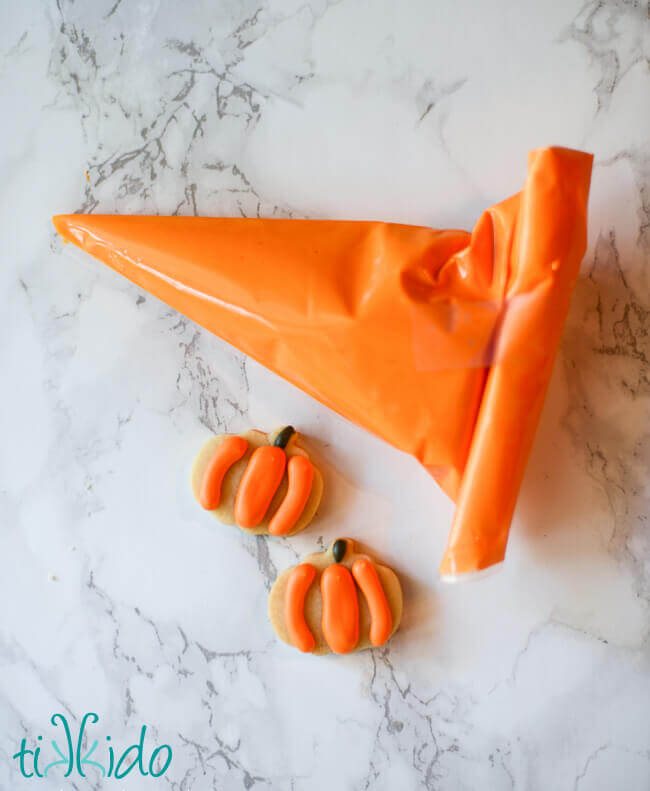 Mini cookies are quick to go together, often require less detail to look cute, since they're smaller, and are a really nice size.  People love the little itty bitties!  Big sugar cookies are fun, but sometimes you just want a little taste.  I need to remember that and make more mini cookies for my parties.  Or maybe that's just an excuse to get more mini cutters--that would be ok, too.  ;-)
The key to making quick, easy, great looking pumpkins is just a little bit of patience.  
I use royal icing to decorate my sugar cookies, which dries hard, rather than staying soft. This feature is what makes it easy to create dimension and shape with the icing.
Thin your icing to flooding consistancy (so it'll kind of flatten and puddle out, instead of holding the exact shape as when you pipe it on the cookie).  Color with gel food coloring.
Pipe a line of food coloring down the center of the pumpkin.  Pine another ridge of the pumpkin to either side of the center, leaving some space between the three lines of icing.  Now let it dry for a little bit.  Not too long, we don't need it to dry completely, just start to get a crust on it, so that when you go in to fill in the missing sections, it won't blend all together in one flat section.  Give it maybe 10 minutes, and you'll be ready to fill in the missing bits.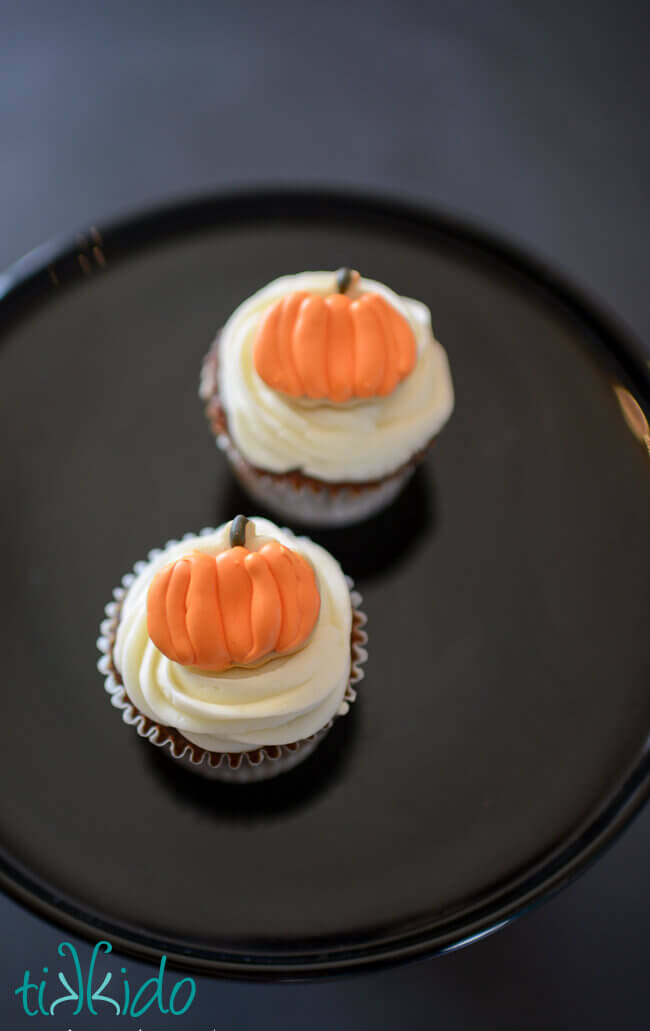 Let dry completely and pop on top of a plain cupcake for a exta yummy Halloween treat.  Cute, miniature, and delicious, what more could you ask for?