Printer-friendly version
Make a small batch of strawberry jam without pectin and preserve some of those delicious summer strawberries at the peak of their flavor.  This quick Strawberry Jam is perfect for topping biscuits or scones, or spread on a piece of toast for a summer breakfast treat.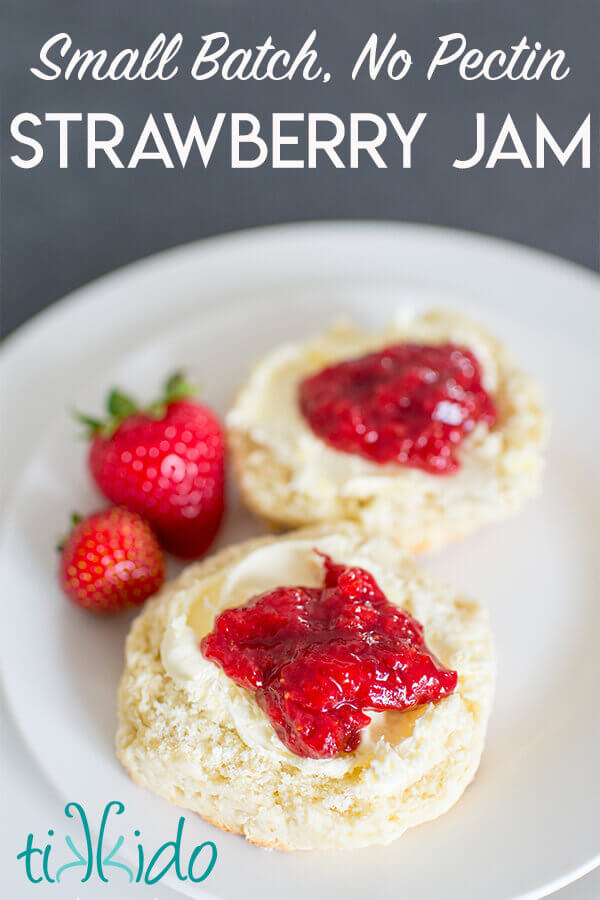 It's still strawberry season here in the UK, and I am LOVING every ruby red, sweet, delicious minute of it.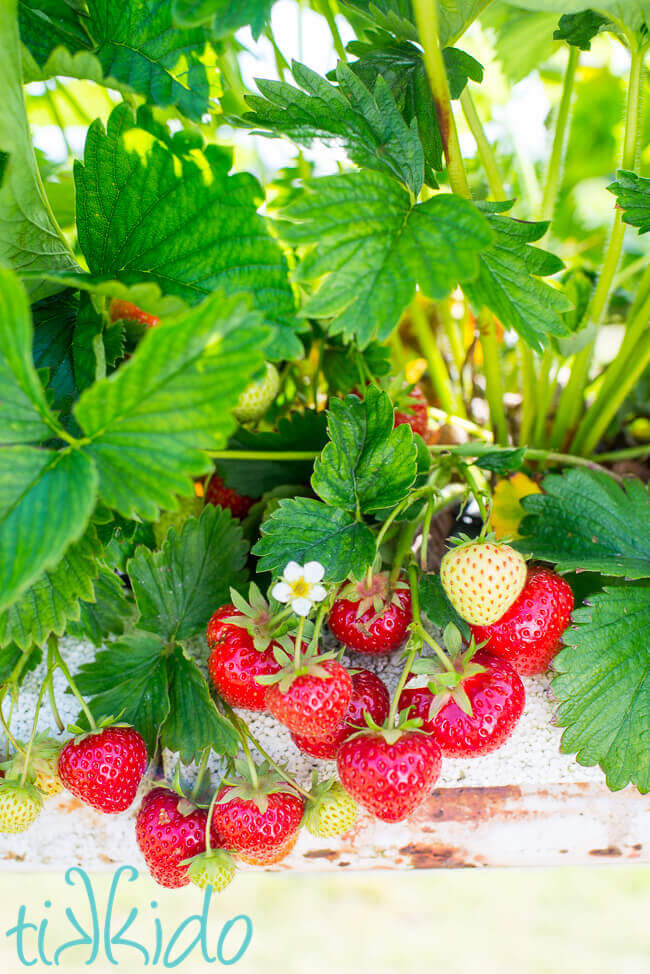 We went strawberry picking recently and picked a LOT of strawberries.  So many that even my girls and I--berry lovers all--couldn't eat them all right away.  
What better way to preserve some of those delicious strawberries than with some easy strawberry jam?  But we just moved here to England, and all of our household goods are somewhere on a container ship in the middle of the Atlantic, and and the Airbnb we're renting has a very, VERY sparsely equipped kitchen.  I couldn't make strawberry freezer jam, my old standby.  I didn't have any pectin.  But I could make a small batch of no-pectin strawberry jam.
No Pectin Strawberry Jam:
strawberries, hulled and chopped
an equal portion of sugar, by weight
pinch salt
splash of lemon juice or vinegar
Combine the strawberries, sugar, and salt in a small saucepan.
The kitchen I was using didn't have a potato masher, so I just used a wooden spoon to mash the strawberries as I cooked the mixture over high heat.
Cook the jam until it reaches 220 degrees Fahrenheit (about 105 Celsius) on a candy thermometer.
Making Jam Without a Thermometer
If you don't have a candy thermometer, don't worry (I didn't have one in this kitchen, either!).  While you're cooking the jam, put a small plate in the freezer. Periodically take the cold plate out of the freezer, put a dab of the jam on the plate to cool quickly, and see if it gels.  When the strawberry jam is the consistency you like, take the pan off the heat.
Stir in a splash of lemon juice or vinegar (balsamic, apple cider, and white vinegar work nicely).  This ingredient isn't necessary, but it does give the strawberry jam a nice bright flavor.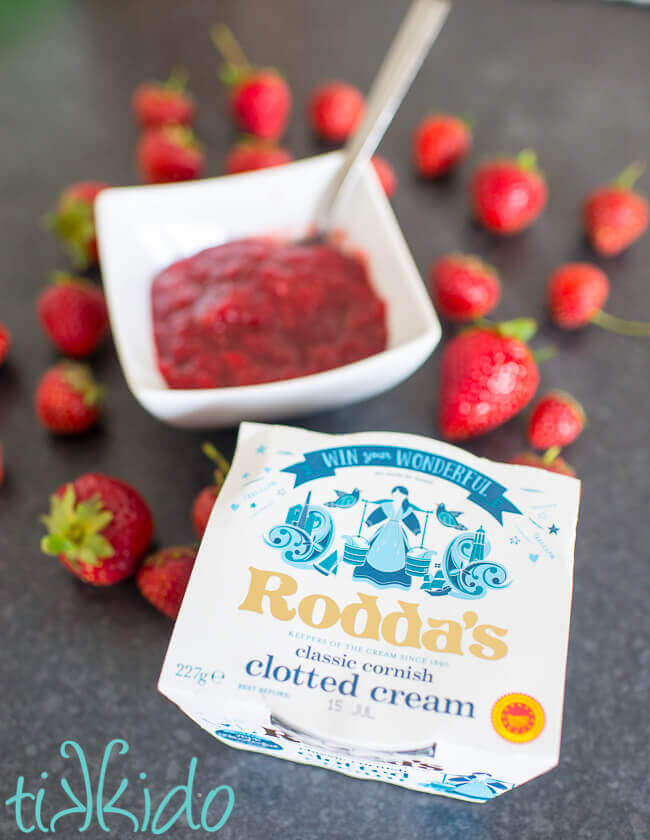 One of the best things about living in England now is that I can get clotted cream at pretty much any grocery store.  It has a consistency kind of like cream cheese, but it's more like really good whipped cream in taste.  In short, it's absolutely magical.
If I were preparing my scones in proper Cornish fashion, I'd put the jam on first and the clotted cream on top.  But I wanted to show off my beautiful strawberry jam, so I threw convention to the wind.  And it was utterly delicious.
What do you make when you have a ton of strawberries?