Printer-friendly version
Every cotton candy party needs cotton candy party favors, and what better way to give them than in these DIY cotton candy gift bags?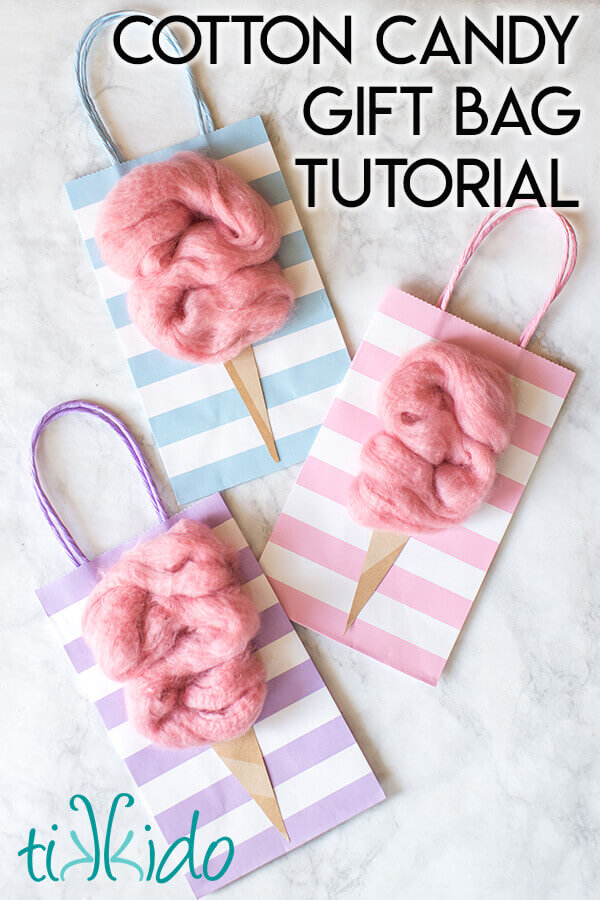 These cotton candy favor bags are fast and easy to make, and are perfect for filling with all sorts of sweet treats.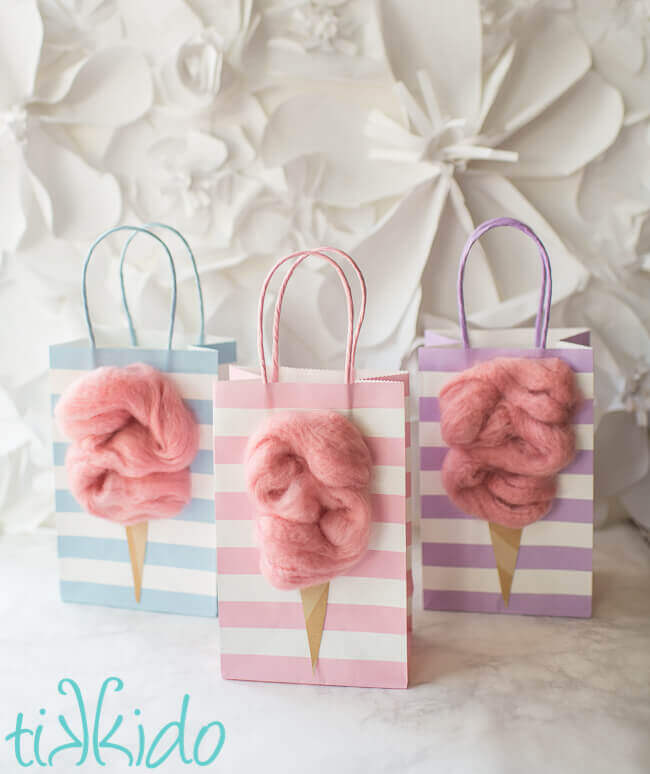 Cotton Candy Party Favor Materials: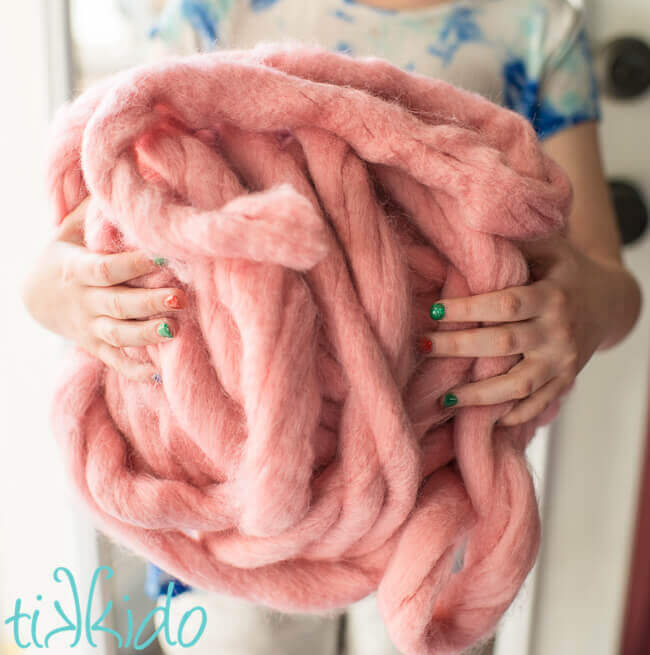 The idea started when I found this extra chunky pink yarn.  It looks like wool roving, but it was synthetic.  You could use pink wool roving, too, but it would be a more expensive project.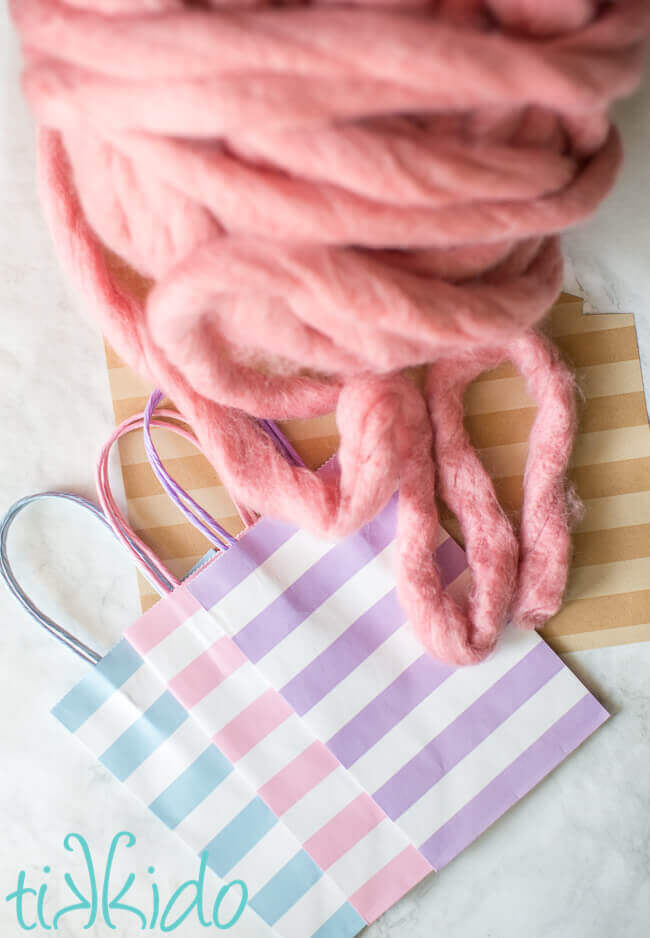 These pastel striped gift bags came in a multi-pack and were the perfect colors for the cotton candy party!  But I love these rainbow pastel gift bags I found on amazon, too.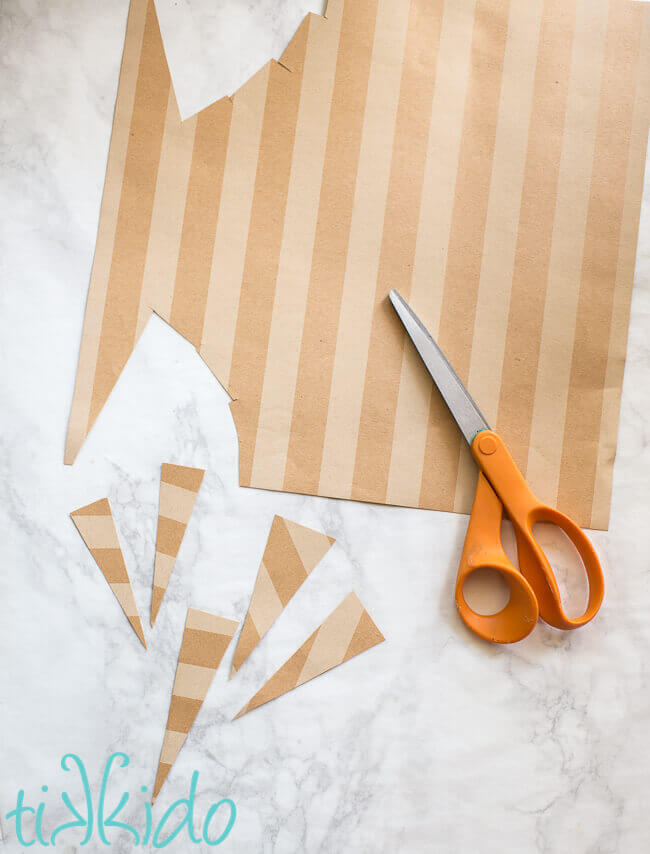 The cotton candy cones for my gift bags were simply made by cutting brown scrapbook paper into triangles.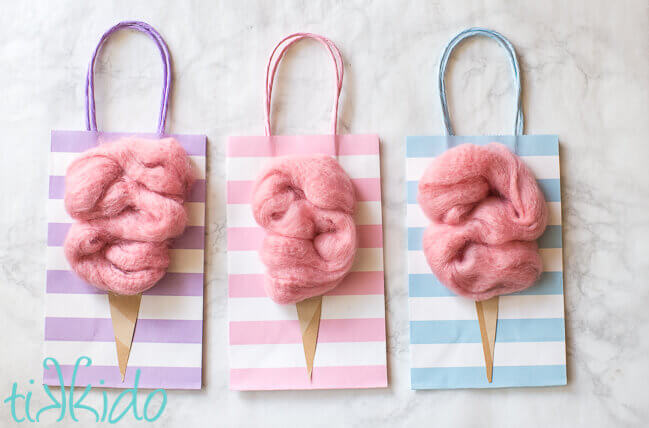 Evidently I didn't take a photo of the pink yarn being glued to the gift bag to make the fluffy cotton candy decoration, but at least I have a video above so you can watch the whole process.  It was a simple matter to use a low temperature glue gun to attach the pink yarn to the bag in fluffy swirls that look like cotton candy.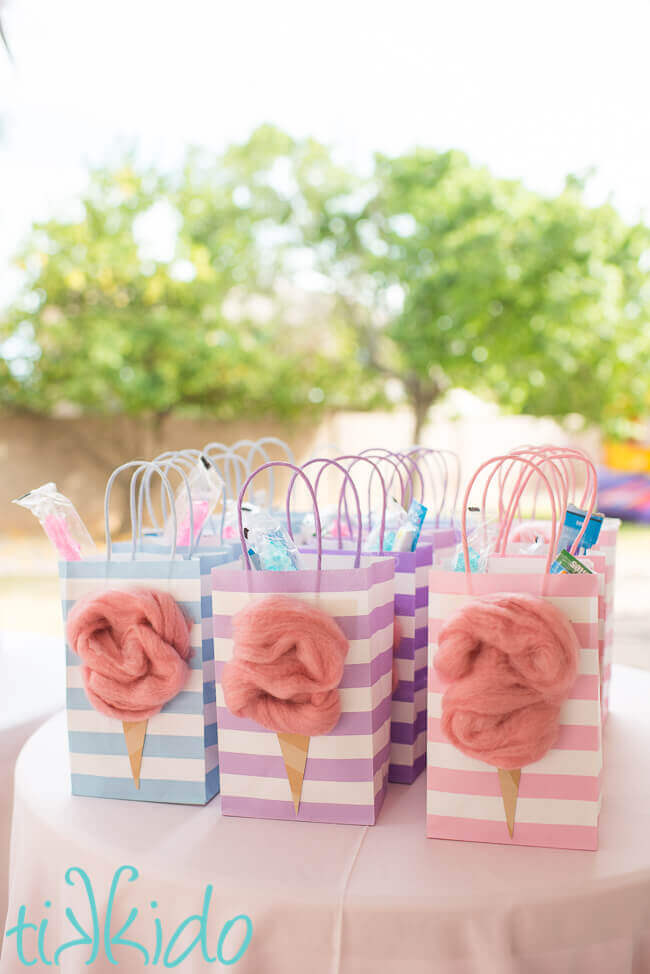 So easy, right?  And they were so cute!  Just the thing for our cotton candy party favors.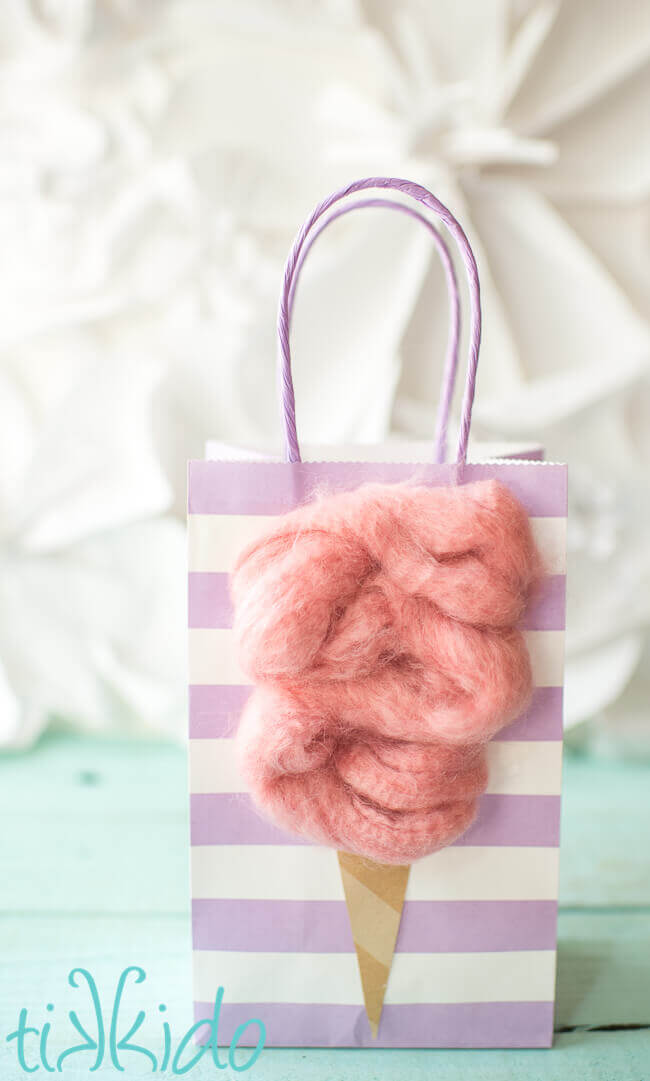 I didn't even bother using tissue paper in the bags.  There was enough going on with these gift bags without it.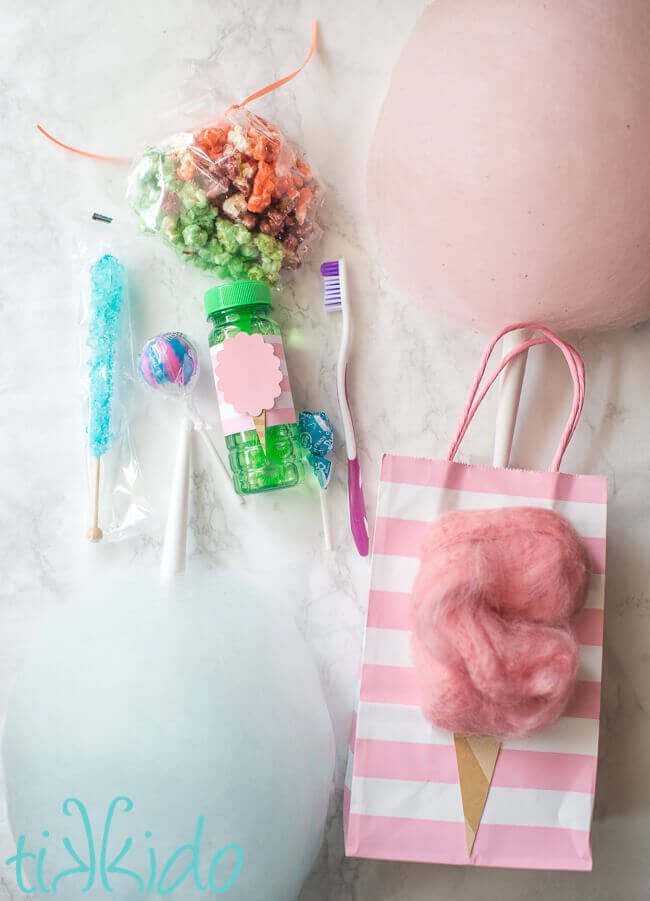 Cotton Candy Party Favors
Our cotton candy favors included:
bubbles decrated to match the cotton candy party theme (tutorial coming soon)
cotton candy popcorn (recipe coming soon)
a toothbrush (as a funny apology to the parents of the children who attended the party)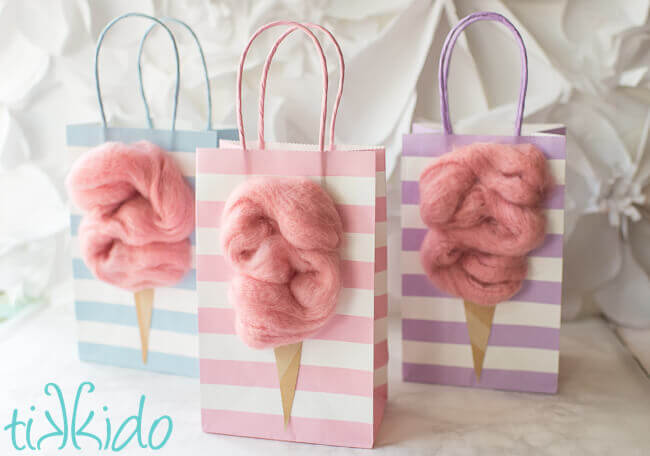 The cotton candy favors were a huge hit with all the kids--even the toothbrush!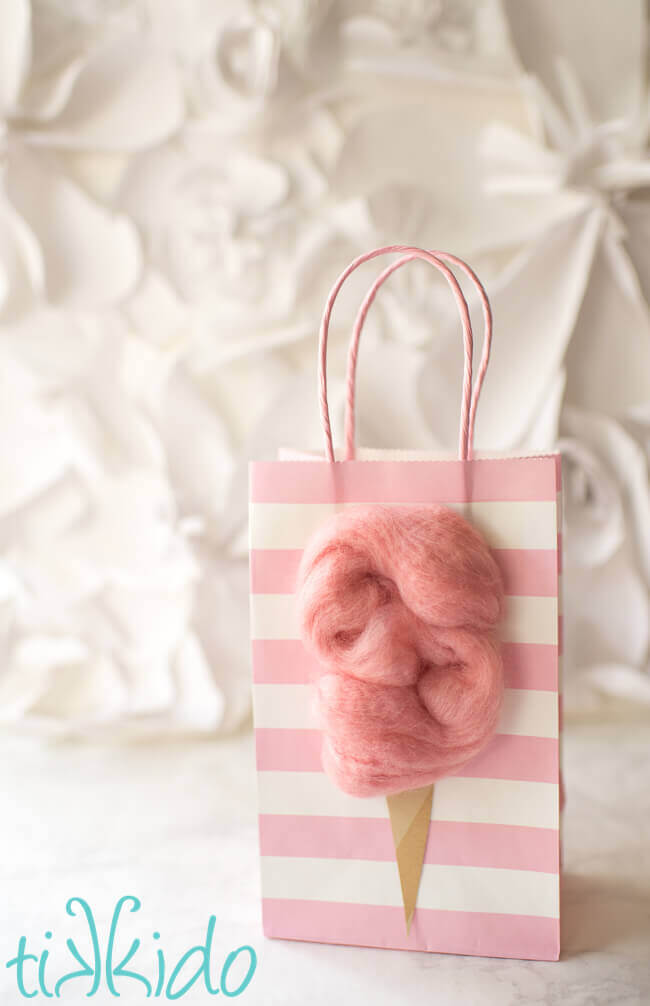 What would you put in a cotton candy gift bag like this?