Printer-friendly version
Fresh strawberries are finally in season again!  And that means it's time to make fabulous, from-scratch, homemade strawberry shortcake.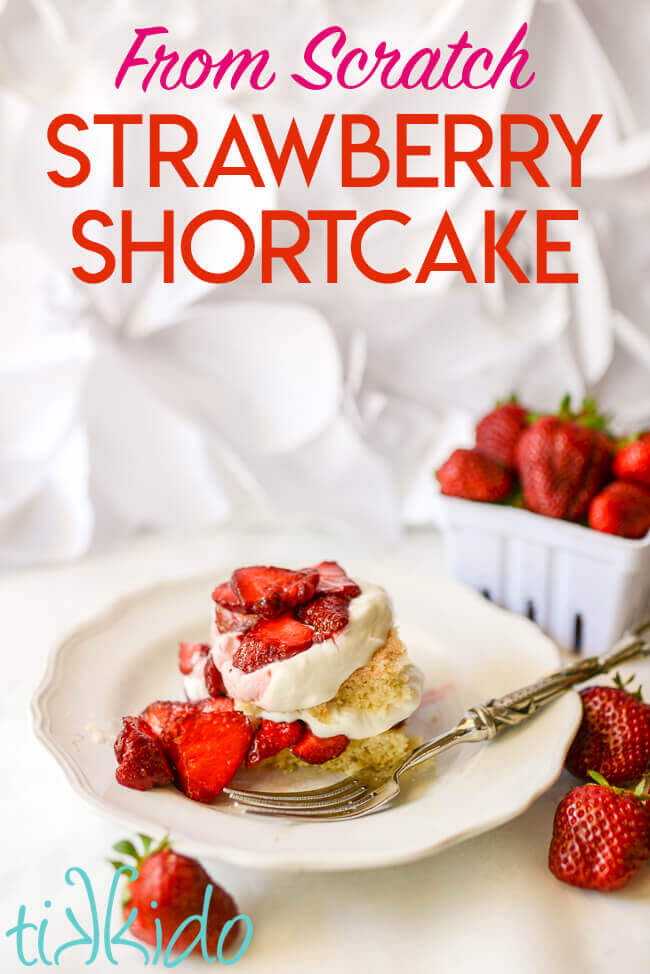 My parents are visiting from Alabama, where farm-fresh strawberries have just come into season.  And they brought me the amazing gift of a LOT of gorgeous berries.  Best present ever!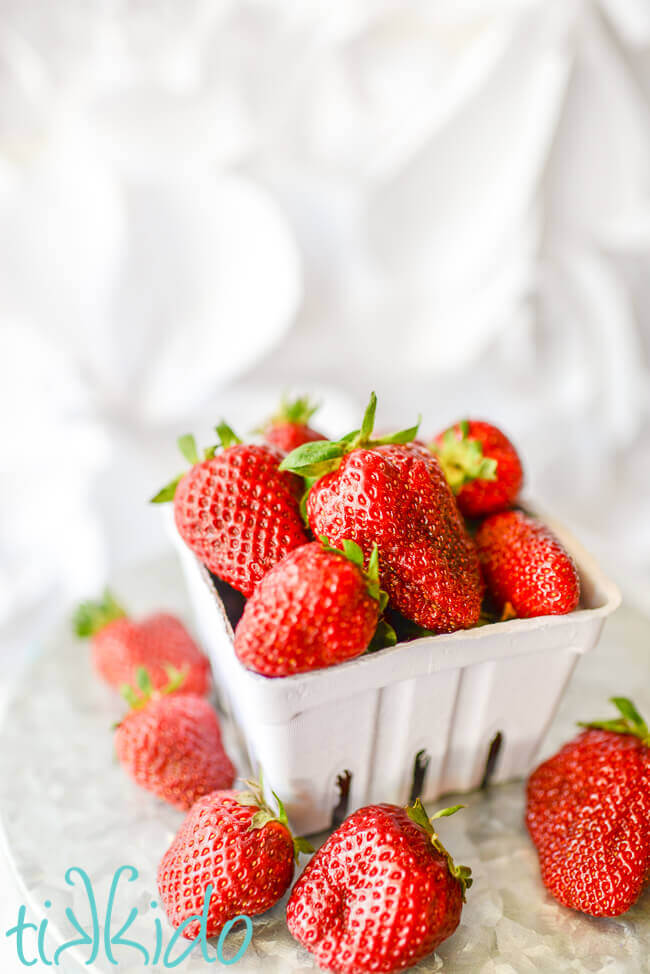 Just look at those gorgeous berries!  They were actually rather difficult to photograph well, because the color is so intense!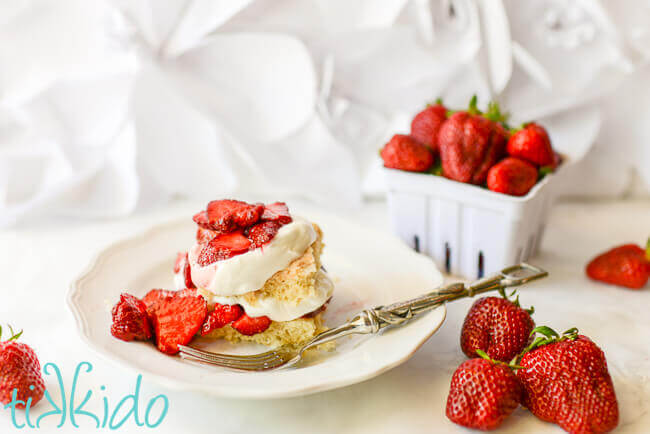 Strawberry shortcake has been a favorite recipe in my family since I was a kid.  There's nothing better, especially with sweet summer strawberries.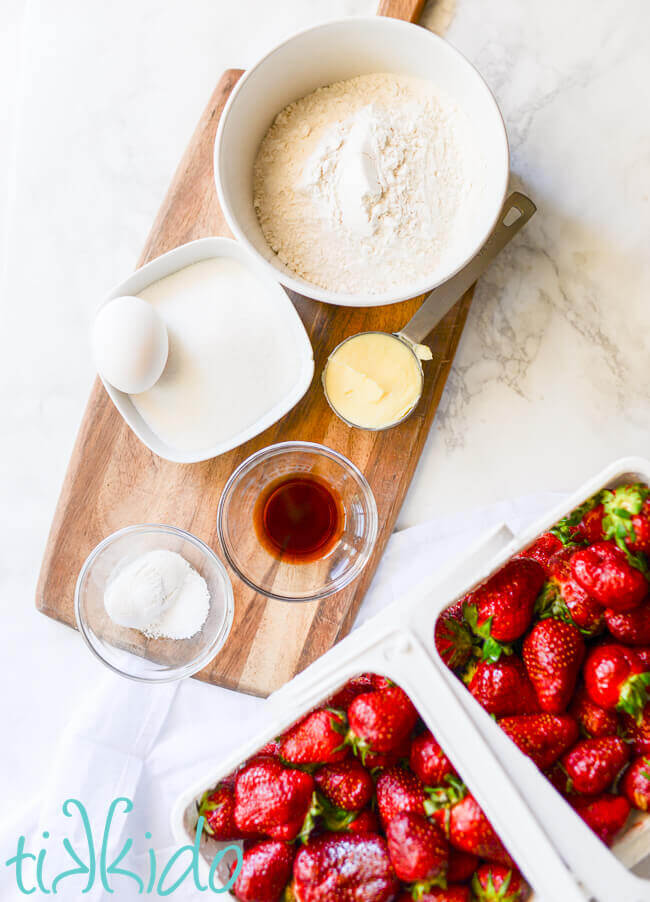 (Whoops, I forgot to include the milk in the picture of the ingredients!)
Homemade Strawberry Shortcake:
1/4 cup shortening
2/3 cup sugar
1 egg
1/2 cup milk
1 teaspoon vanilla
1 1/2 cups flour
1/2 teaspoon salt
2 teaspoons baking powder
extra sugar for sprinkling on top of the cake
Strawberry Shortcake Topping Ingredients:
fresh strawberries, sliced and sprinkled with a bit of sugar
whipped cream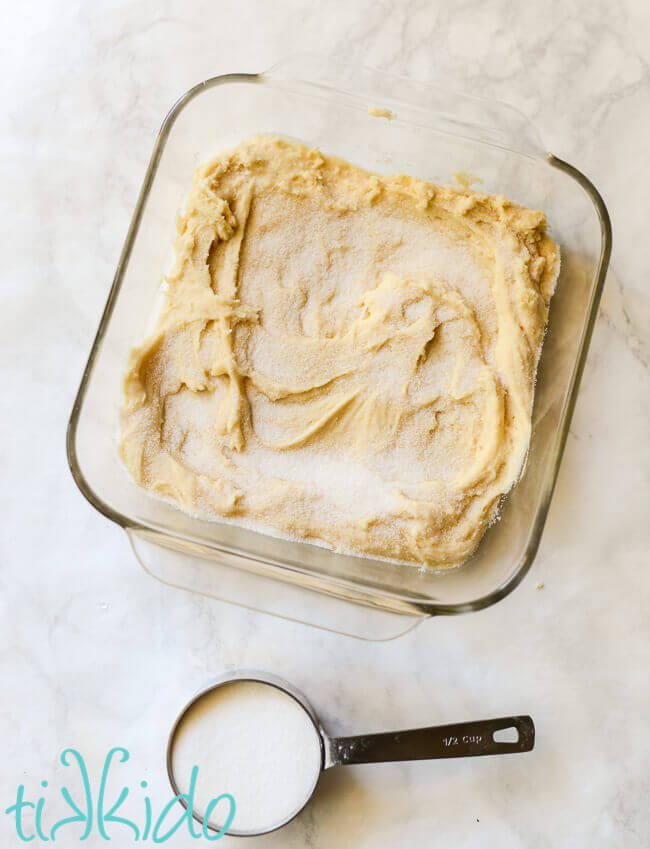 Cream the shortening and sugar together.  Add egg and mix thoroughly.  Add the remaining dry ingredients and the milk and mix until a smooth batter is formed.
Spread the shortcake batter in a 9" square baking dish and sprinkle with additional sugar.
Bake for 25 minutes in a 350 degree Fahrenheit oven.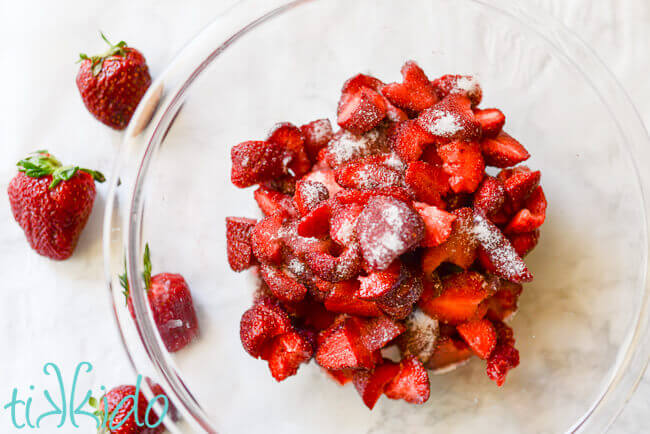 While the shortcake is baking, slice up those gorgeous strawberries and sprinkle with a bit of sugar so they start to macerate.   The juices will start to draw out of the fresh berries, creating a delicious strawberry syrup that coats the fabulous fresh fruit.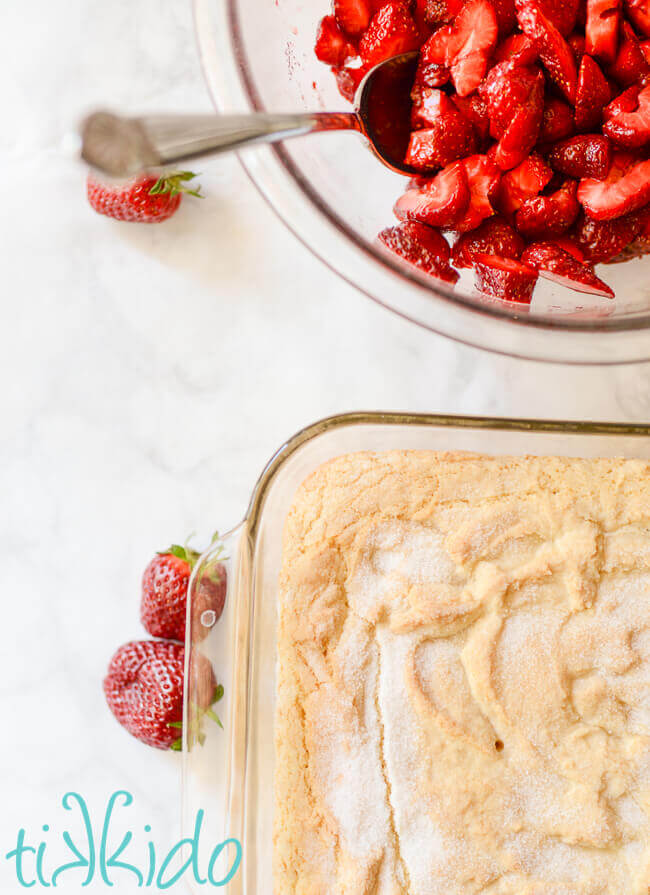 The cake will be only lightly golden on top when you take it out of the oven.  Test with a skewer to be sure it's done.  (You can see the hole from my skewer poke in this picture.)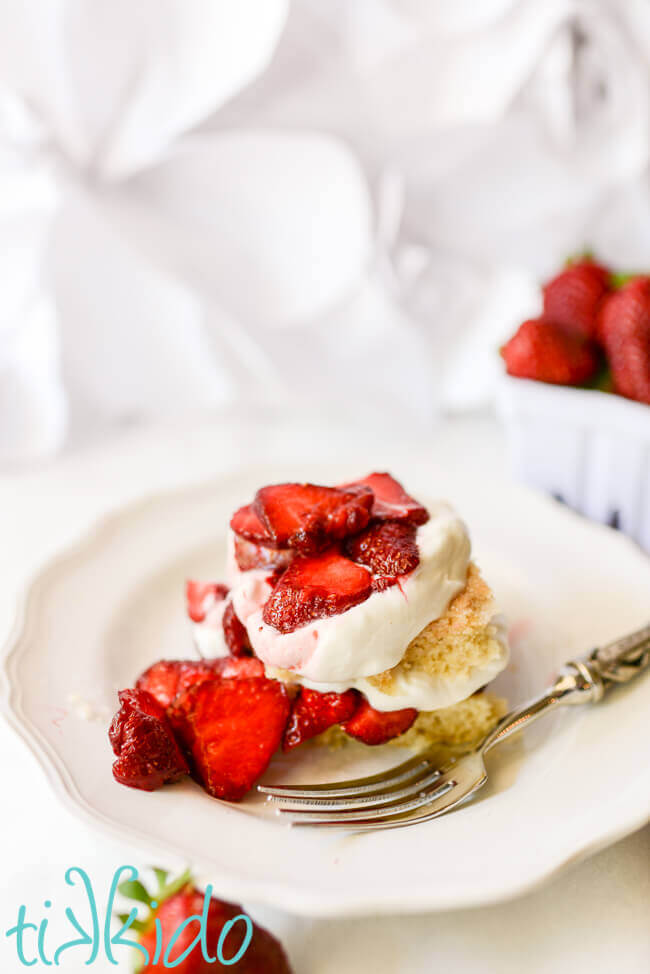 Top the shortcake with sliced strawberries and whipped cream and enjoy the magic that is strawberry shortcake.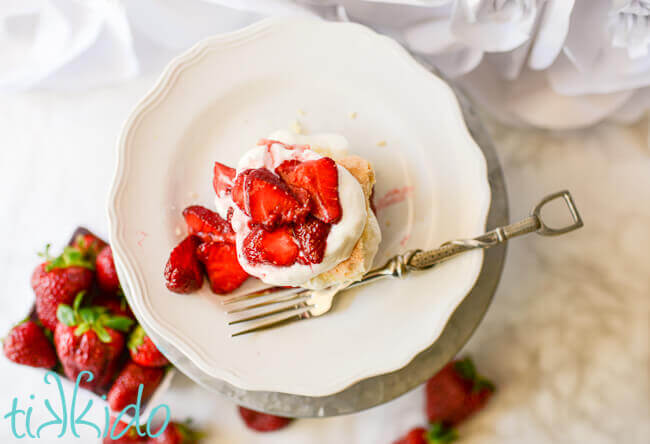 This is so different, so much better than those spongy cakes they sell in the grocery store for strawberry shortcake.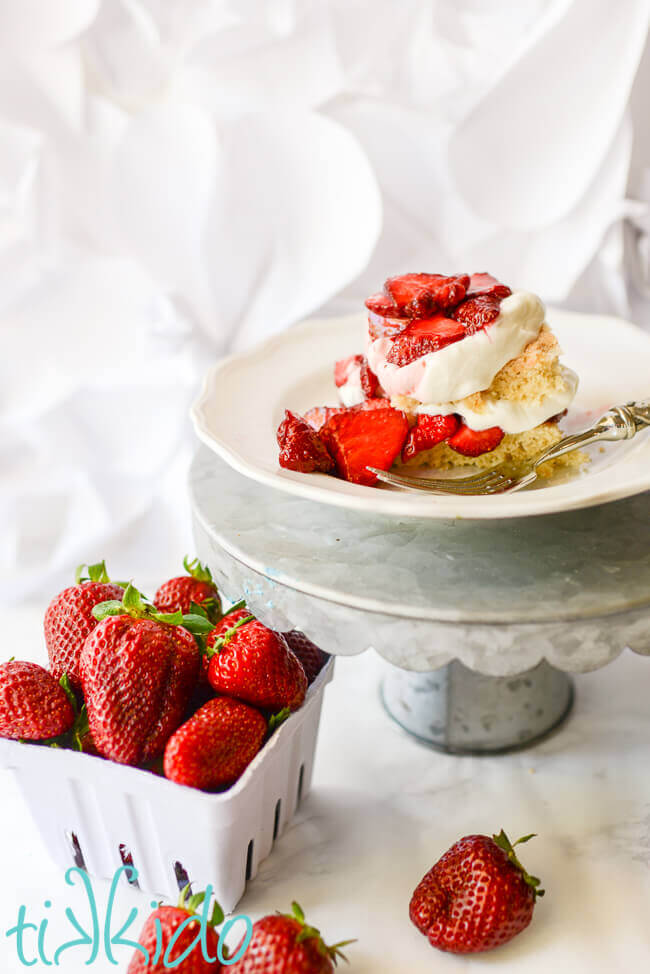 I can't think of a better way to use up those bountiful summer strawberries.  

But I still have a bunch of strawberries left over.  What should I make next?
Printable Homemade Strawberry Shortcake Recipe:
Want a one page, printable version of this strawberry shortcake recipe?  Click on the image below to print the PDF or download it to your device.
Other Strawberry Recipes You Might Like: