Printer-friendly version
At any party, I like to give the guests some costume element to help them get in the spirit of the party. So for the Star Wars party scene I planned for pottery barn kids, Princess Leia buns and Yoda ears were the obvious choice.

How to Make Princess Leia Buns
Materials:
headbands
brown yarn
brown felt
scissors
glue gun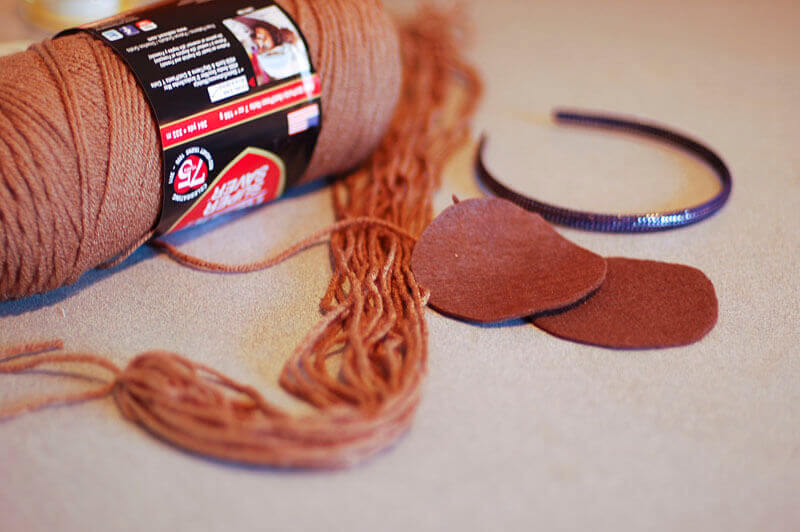 1) Gather approximately 20 strands of yarn together and tie at one end, like a long tassel. The yarn tassel should be about two feet long.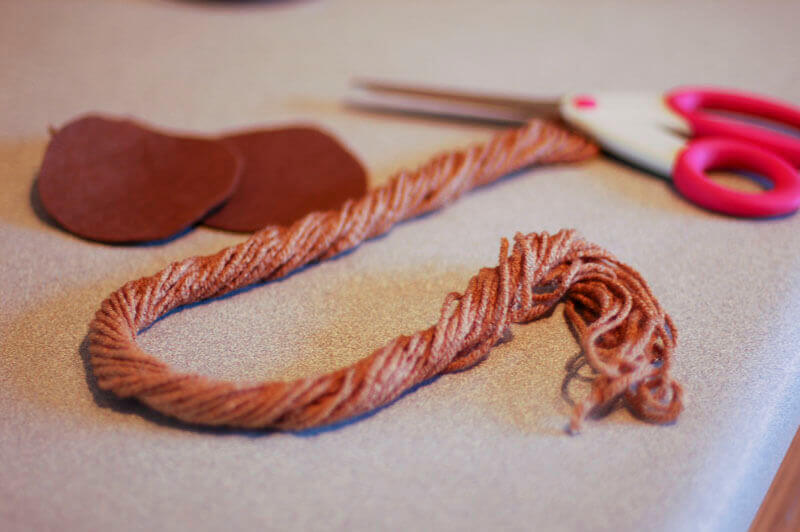 2) Cut a circle of felt for the back of each bun. These can really be any size, but mine were about three inches in diameter.
3) Twist your yarn tassel into a loose rope.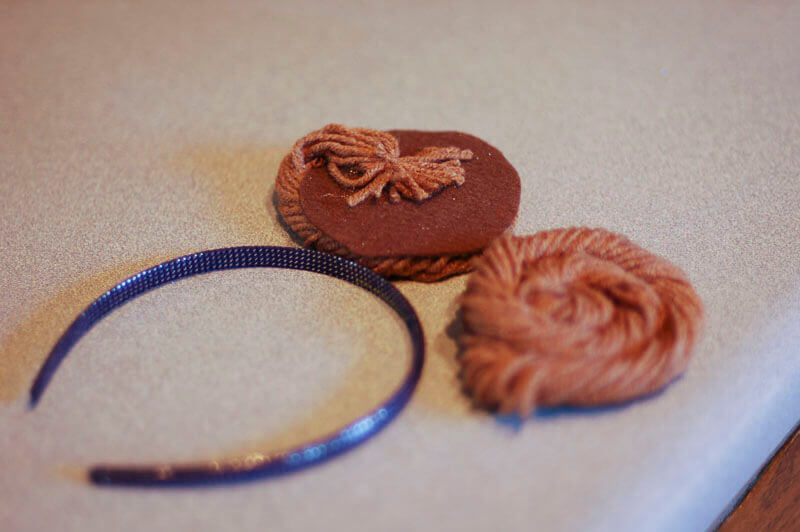 4) Use the glue gun to glue the yarn on the felt circle, starting in the center and coiling out. When you've completely covered the front of the felt circle, trim off any excess length of yarn, leaving about an inch and a half to tuck on the back of the bun. Use a scrap of yarn to tie off the end of the yarn tassel, and hot glue it to the back of the felt circle.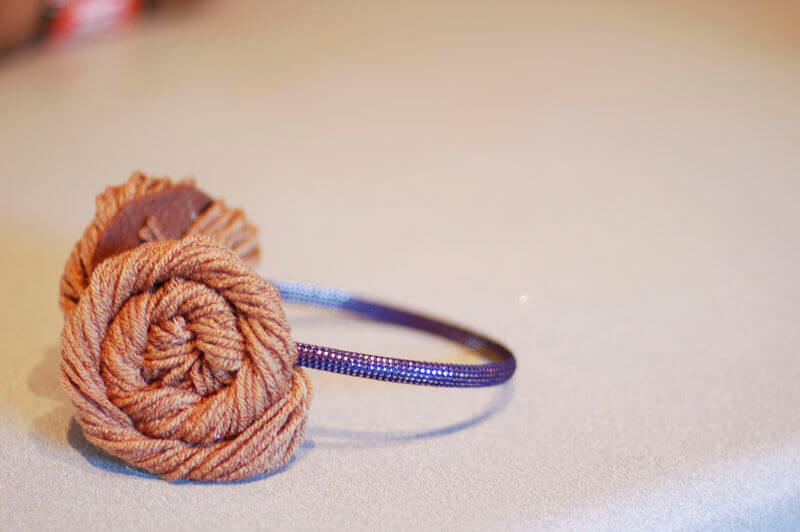 5) Use the hot glue gun to glue your buns on the very ends of the headband. Think low. Think earmuff. If you place the buns too high, it'll look really strange when you wear the headband. Trust me. I learn these things the hard way. ;-)
And there you have it, the perfect accessory to help little girls get in the Star Wars mood. These make fabulous party favors or the start of an adorable Halloween costume. Or both. I'm all about getting more than one use out of a party item.