Printer-friendly version
Have you ever heard of a Scandinavian tomte?  It's kind of like a cross between a brownie and Santa Claus, and is a popular motif in Sweden, Norway and Denmark around the holidays.  This tutorial shows you how easy it is to make these tomte Christmas ornaments and gift toppers.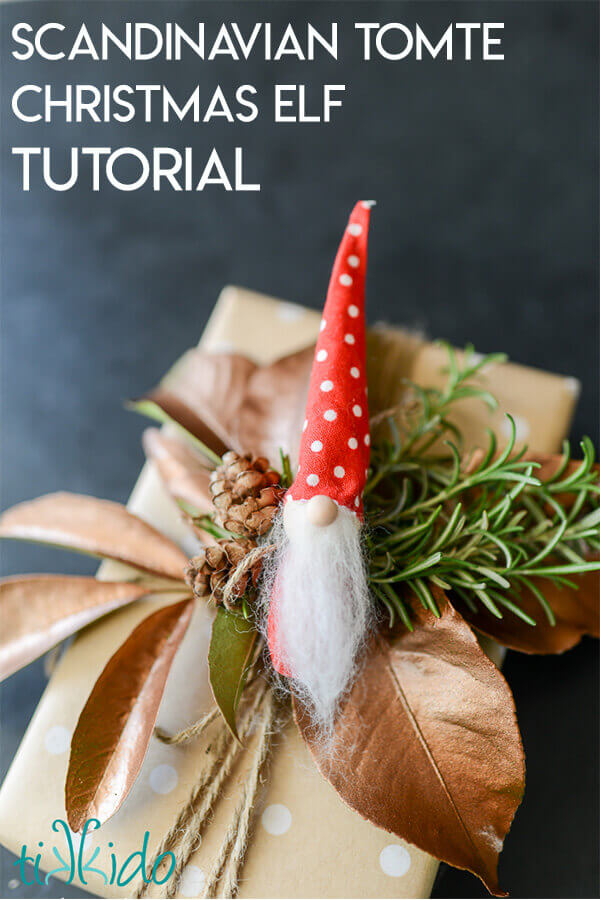 They remind me of gnomes (and I love gnomes) in appearance, and I've always wanted to make some tomte Christmas ornaments for our tree.  I finally decided that this was the year!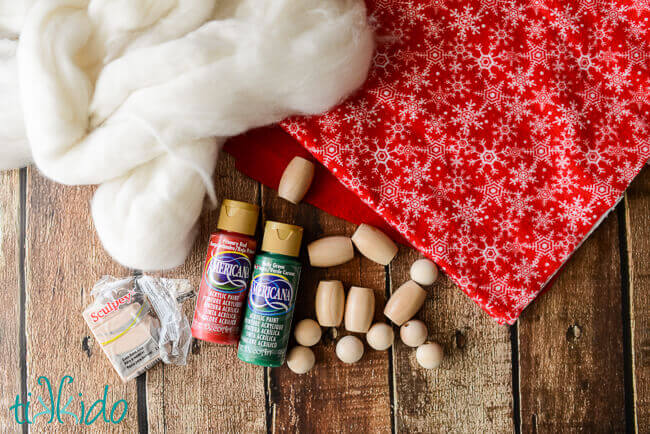 You never see more than a pointed hat, a nose, and a big white beard, so they're very simple to make. 
Materials for Making Swedish Tomte Christmas Gnome Ornaments:
wooden beads (you could also use pre-made wooden peg people forms)
fabric (felt, flannel, or whatever type you prefer)
Sculpey or Fimo clay (or more tiny wooden beads)
paint (optional)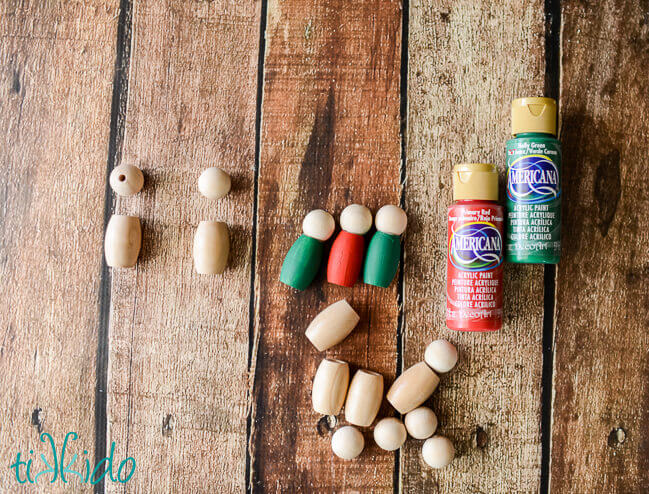 First, glue a round (head) bead onto a larger oblong (body) bead.  I found these beads at my local craft store.  
Paint the bodies with acrylic craft paint if you want to.  I painted some, I left some natural.  I liked them both ways.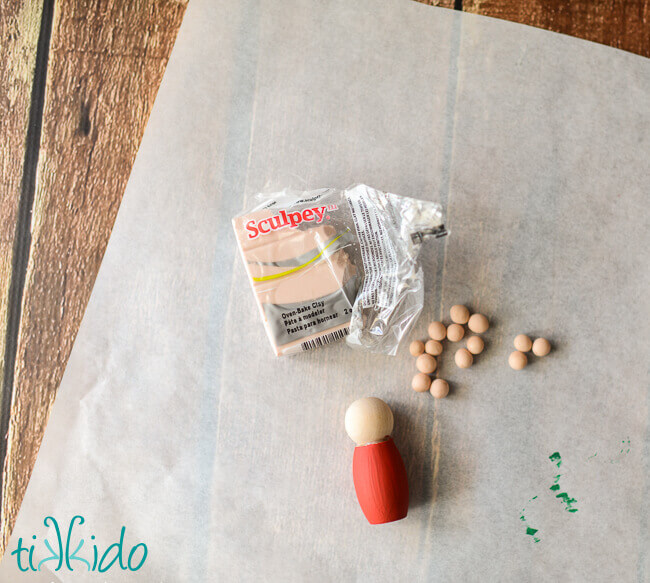 Roll small amounts of the Sculpey into round balls for the noses, and bake according to the directions on the package to harden.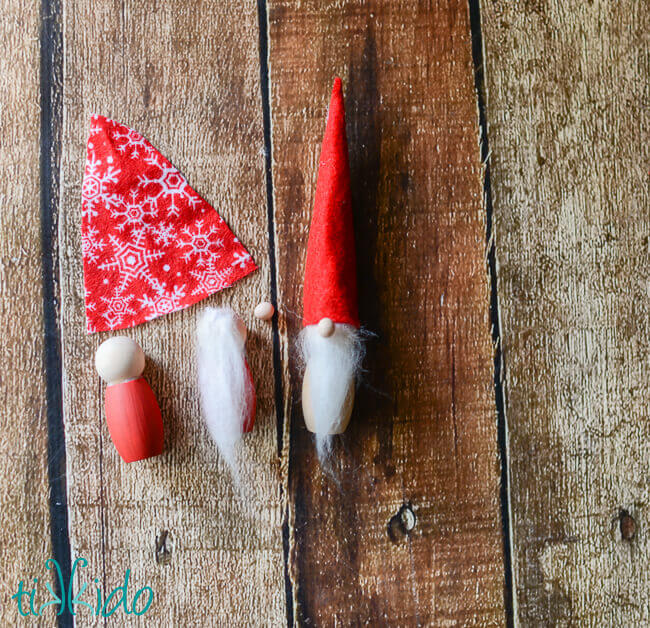 Cut a triangle of fabric for the hat.  The base of the triangle should be slightly longer than the circumference of the head bead.I glued my hat together with hot glue, but you could certainly sew the hat together, too.  I loved the look of the felt hats, but it was definitely trickier to get a nice point on the hat with the thicker fabric.
Pull off a short piece of wool roving, and glue to the head bead.  I used a LOW TEMPERATURE hot glue gun.  This is especially important for this craft, because in order to get the wool roving to stick, you kind of need to press down on the hot glue and really smush all the fibers into it, so all the hairs get caught in the cooling glue.  That means some of the glue will also stick to your fingers, and if you're using a high temp glue gun, you'll be in a lot of pain.  Low temp all the way, people.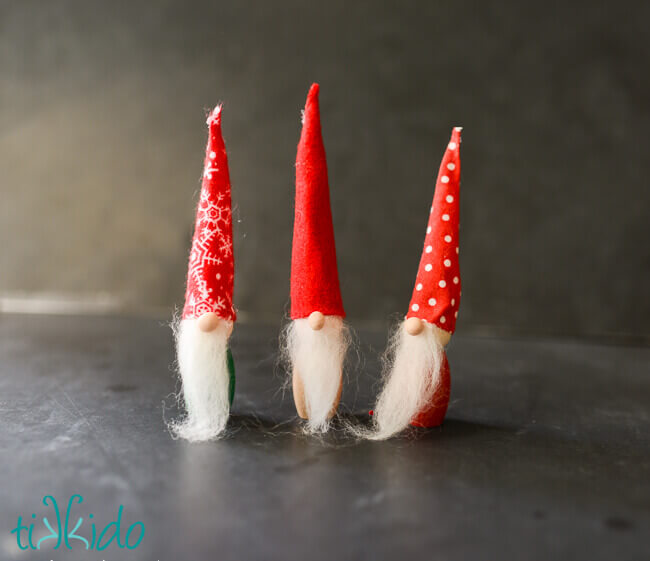 Pop the hat on top, secure with a little more glue, and add a nose, and you're done!  You could add a little loop of ribbon to the top of the hat for hanging the tomte ornaments on the Christmas tree.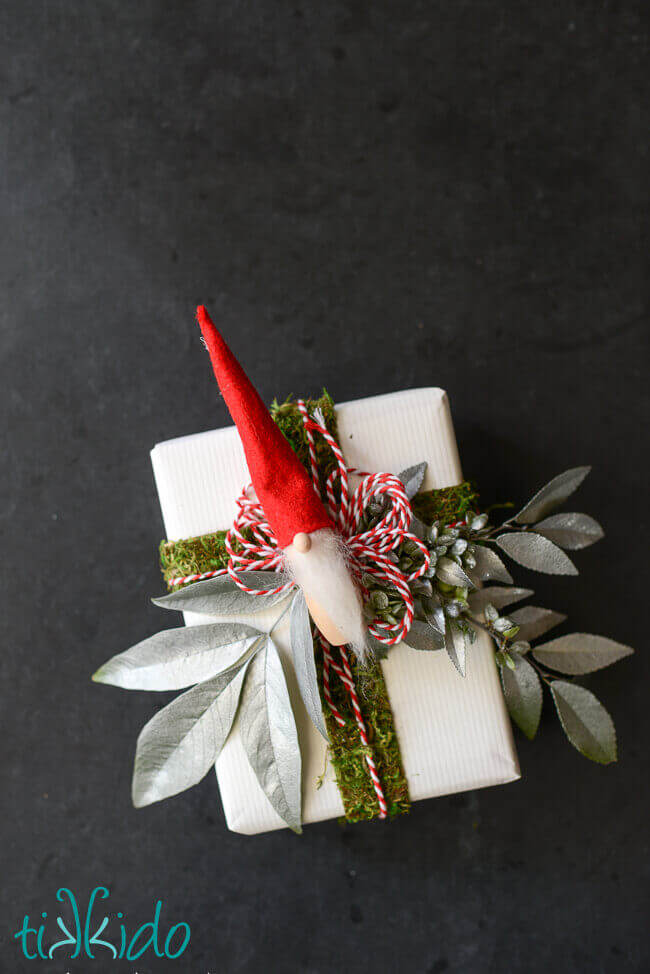 But I wanted to use these particular little cuties to embellish some presents!  All of my Swedish relatives are totally getting presents wrapped like this this year.