Printer-friendly version
Tequila lime grilled shrimp salad with homemade tequila lime salad dressing is the perfect light summer dinner.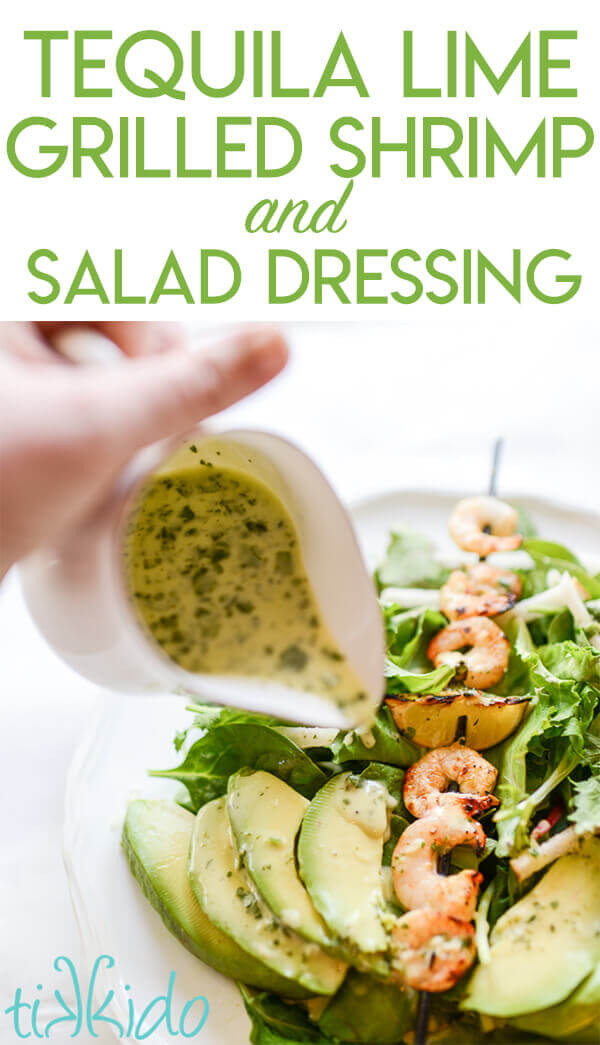 It's the first Monday of the month, which means that it's time for the Taste Creations Blog Hop, and this month, our theme is Salad (May is national salad month, after all).
There's a restaurant in Scottsdale called the Old Town Tortilla Factory.  Most people like it for the spectacular patio and amazing margaritas (and both of those are fabulous), but I dream about a salad they make with grilled shrimp and a tequila lime dressing.  Dream about it.  A SALAD.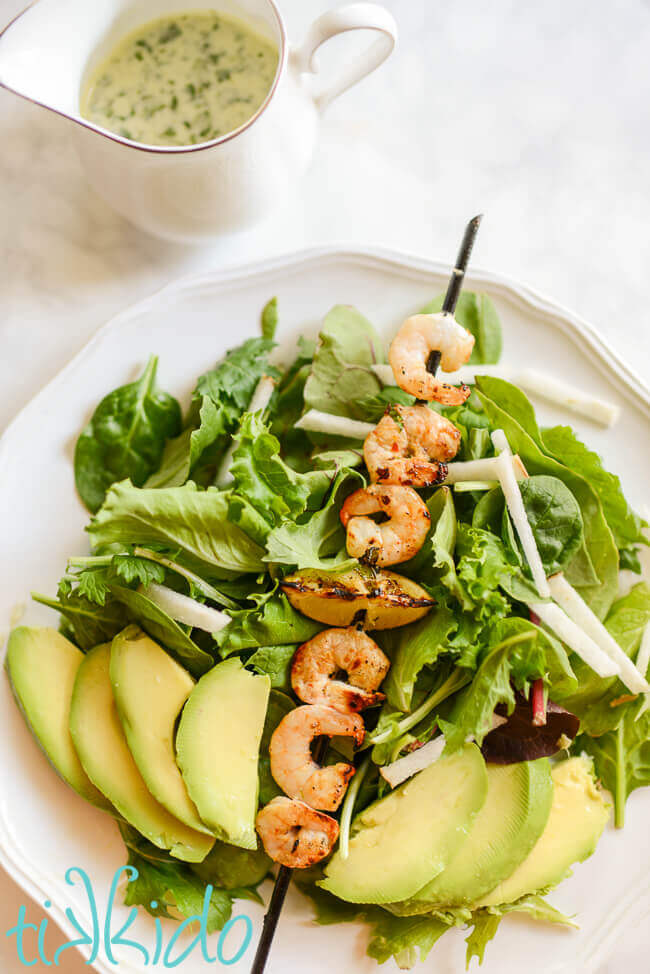 This was definitely a salad worth learning how to make at home.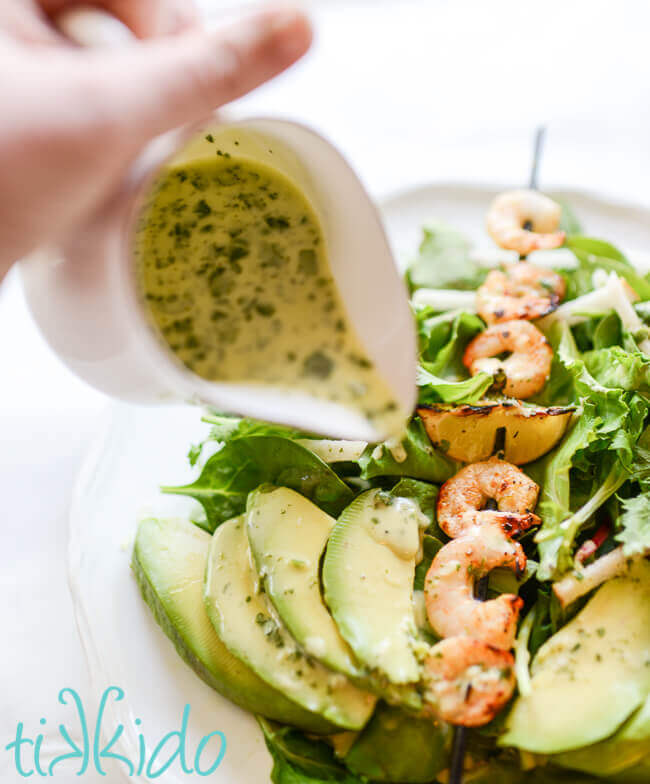 Recipe for Salad with Tequila Lime Salad Dressing and Grilled Shrimp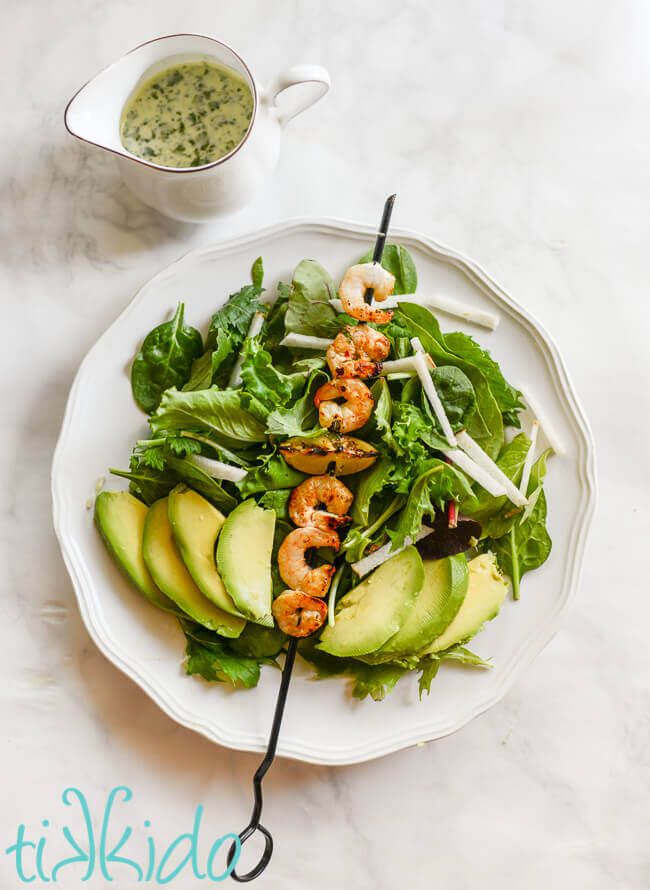 This salad, with avocado, greens, jicama, and homemade tequila lime dressing is light, but so satisfying.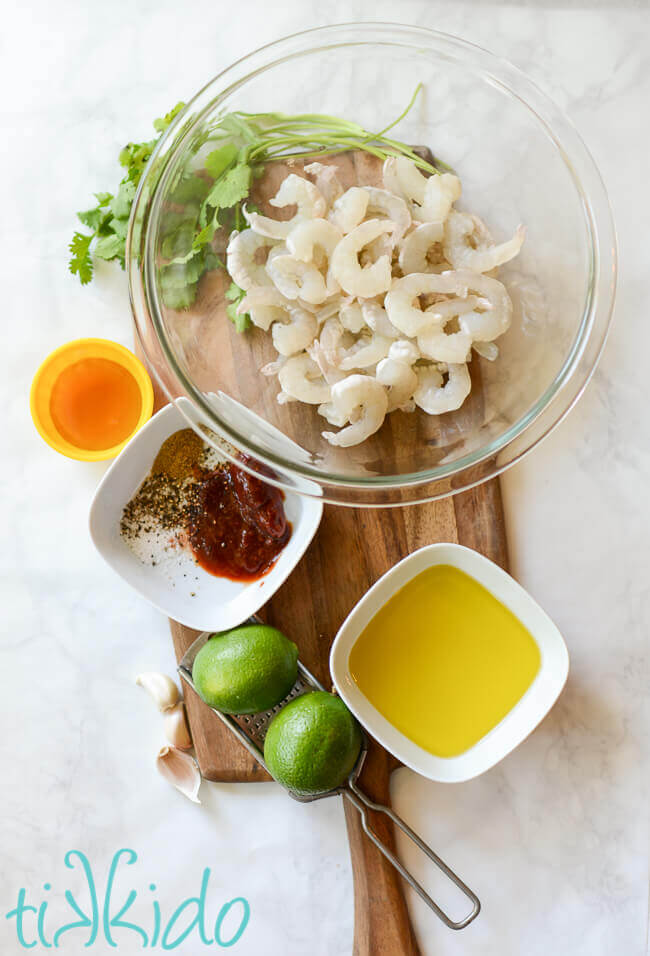 Grilled Shrimp Marinade Recipe:
1 chipotle in adobo sauce, minced
1 Tablespoon honey
1/2 teaspoon cumin
1/2 teaspoon salt
1/4 teaspoon black pepper
two cloves minced garlic
zest and juice of one lime
1/4 cup olive oil
cilantro (optional)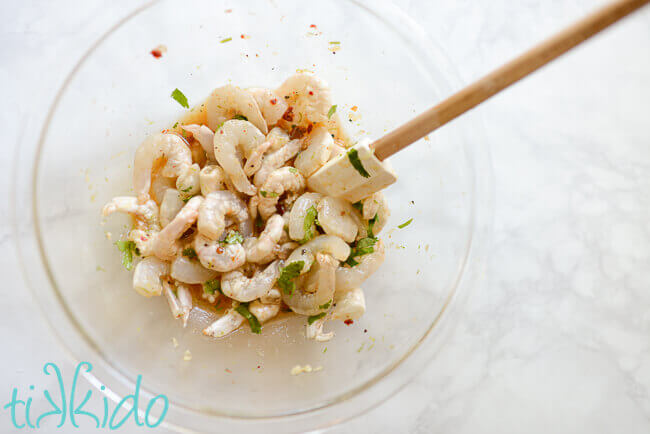 Let the shrimp marinate for 15-20 minutes, but not too long, because of the acid from the lime juice.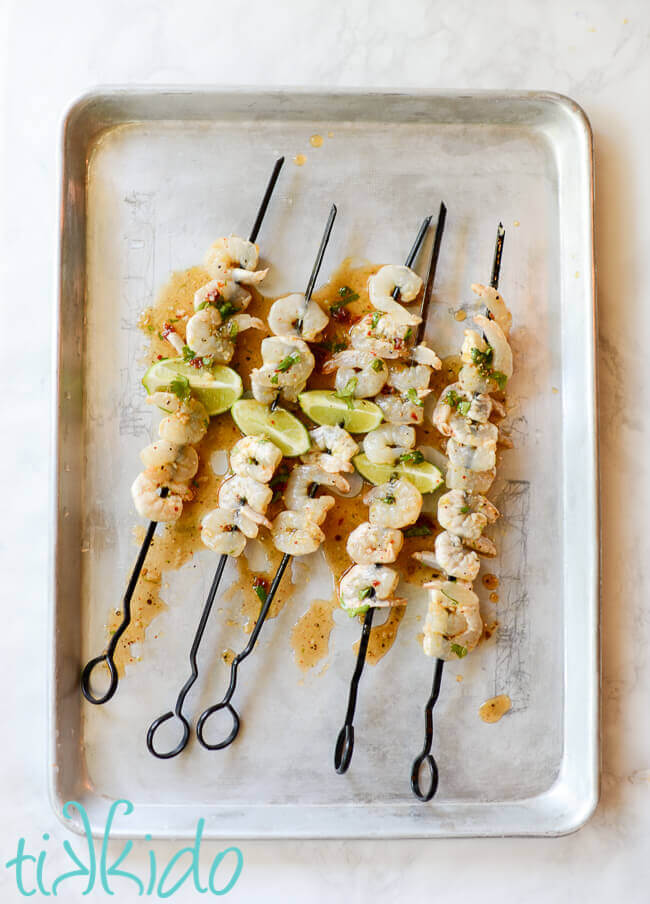 Skewer the shrimp (and some lime wedges, for fun).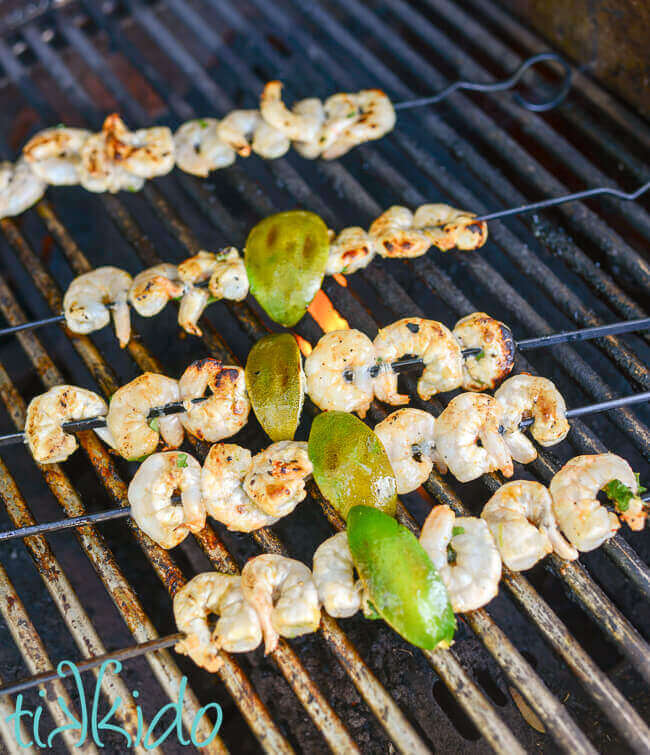 Grill for just a few minutes on each side.  I wish I'd seen this article from Serious Eats before doing my grilling; my shrimp were delicious, but I'm definitely trying some of these techniques next time!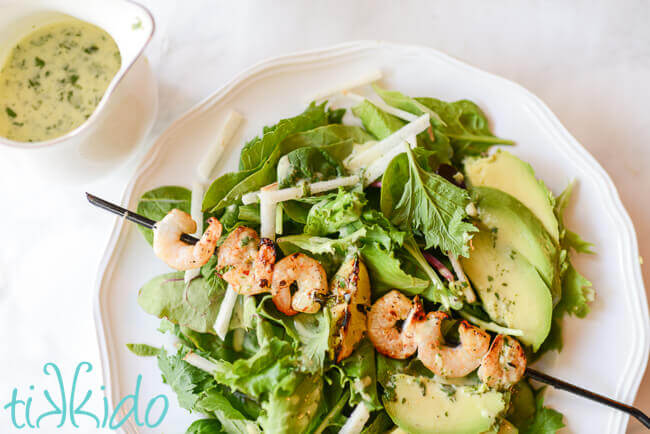 Tequila Lime Salad Dressing Recipe:
Zest and juice of two limes (about 3 Tablespoons--mine were small limes!)
2 Tablespoons honey
1 Tablespoon tequila
1/4 cup olive oil
3 Tablespoons cilantro (optional)
salt and pepper to taste
To make the dressing, just throw it all in a blender and blend it together.  It's fresh and flavorful, and SO easy to make.  If you've never tried making homemade salad dressing before, you're really missing out.  Give it a try, and you'll probably discover that you really enjoy salads!
Be sure to check out all of the other amazing salads from my fellow bloggers in the Taste Creations Blog Hop:
An Italian in my Kitchen: Homemade Creamy Italian Dressing with Grilled Chicken Salad
The Freshman Cook:  Chicken Avocado Caprese Salad
Mom Home Guide: Chicken Avocado Strawberry Salad
Our Good Life:  Chicken Palliard with Spring Greens