Printer-friendly version
Are you looking for some great Trunk or Treat ideas this Halloween?  I've teamed up with some of my fabulous blogger friends to bring you a collection of awesome ideas.  Some are elaborate, some come together in just five minutes--there's something for everyone!
First up, an AMAZING Great Pumpkin Charlie Brown trunk or treat: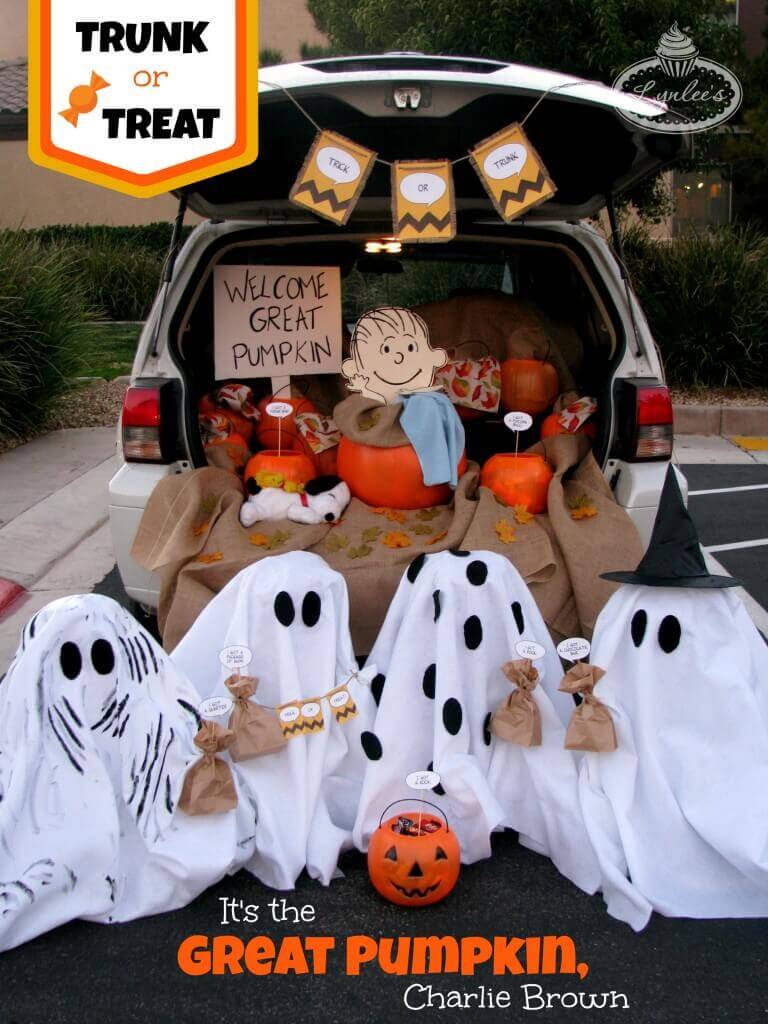 #1, This amazing Trunk or Treat themed on the Charlie Brown Halloween special we all know and love, was created by Lynlee's Petite Cakes, the incredible sugar artist.  Everything Lynlee makes is awesome.  And adorable.  And creative.  And thoughtful.  I want to be her when I grow up!  Or she could just adopt me, that would be cool, too.
#2, an awesome Toy Story of Terror Trunk or Treat from Moms and Munchkins.  Another not-too-spooky trunk or treat theme absolutely perfect for kids!  It would be super easy to throw together if you already have the toys around the house (we certainly do!).  The hardest part of making a trunk or treat is covering up the gap between the seats and the roof of the car (at least in a hatchback or minivan), because tape will NOT stick to the upholstered ceiling.  The string of tissue paper tassels is an absolutely brilliant way to solve this problem.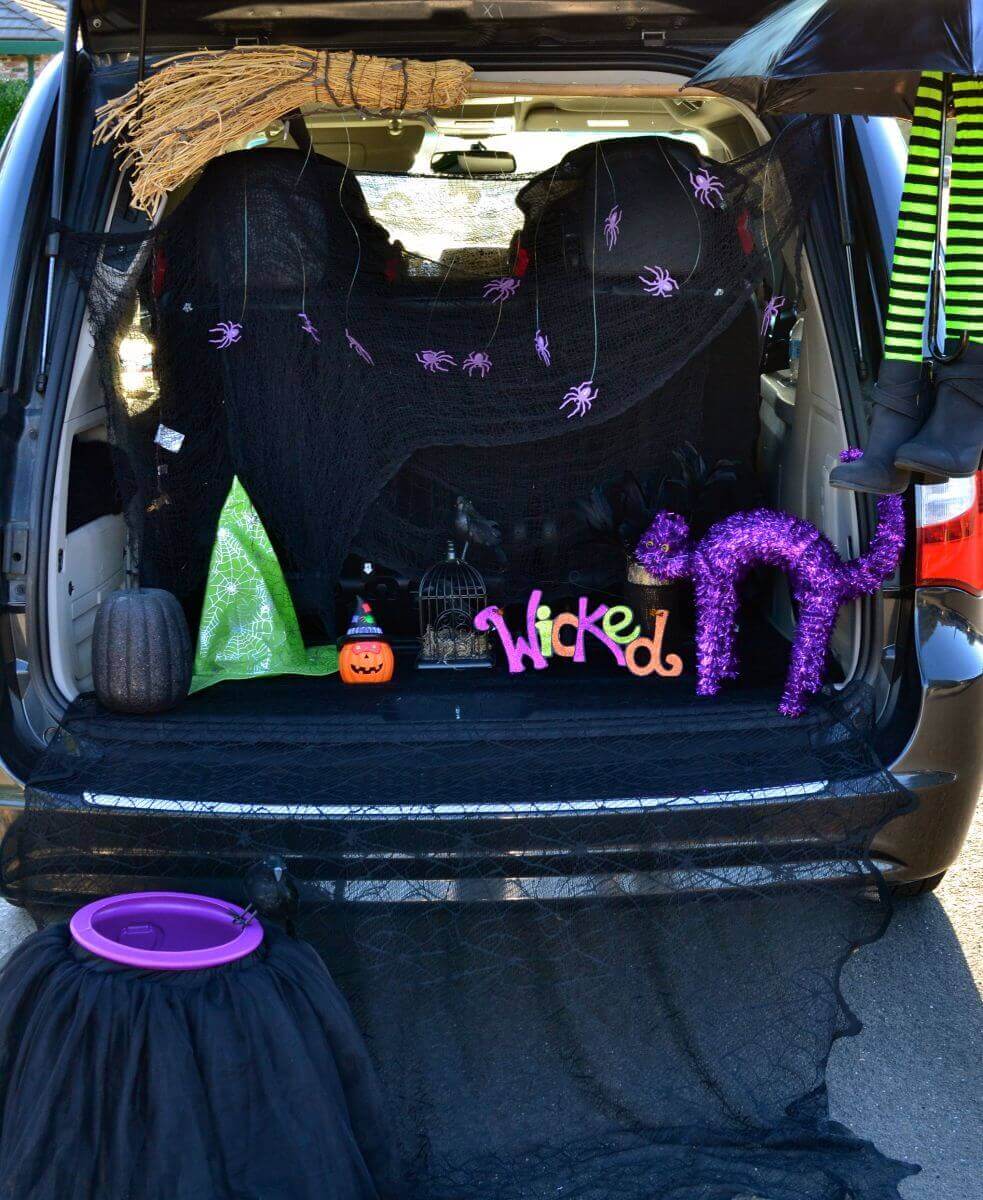 #3, from Everyday Party magazine, a Wicked Witch themed Trunk or Treat.   The suspended broom is another brilliant way visually to fill that empty space above the seats, and those striped witch legs hanging from the umbrella??  So cool!  A great reminder, too, that you can spill out of the trunk when creating your design.  
#4, fabulous FIVE MINUTE trunk or treat decorating ideas from Spaceships and Laserbeams.  We've all been there.   I'm usually there more often than not, actually.  But you can throw together a cool Trunk or Treat theme for your event without having to spend much time or money.  
#5, A Spiders' Den Trunk or Treat from Tikkido (that's me!), complete with SPIDER DOG!  Do you dare brave the den to get your spidery treats?  (The answer for our neighborhood kids was universally "yes!")
Huge thanks to our participating bloggers for sharing their amazing creativity and Trunk or Treat ideas!
1.  Lynlee's Petite Cakes,  The Great Pumpkin Charlie Brown Trunk or Treat
2.  Moms and Munchkins, Toy Story of Terror Trunk or Treat
3.  Everyday Party Magazine, Wicked Witch Trunk or Treat
4. Spaceships and Laserbeams, Five Minute Trunk or Treat Ideas