Printer-friendly version
When I set out to invent a garland for the Sugar Plum Fairy party, I knew I wanted to use tulle, a classic fabric used in ballet tutus. I love bunting--LOVE--but it just didn't seem right for the character of this party. I wanted something softer.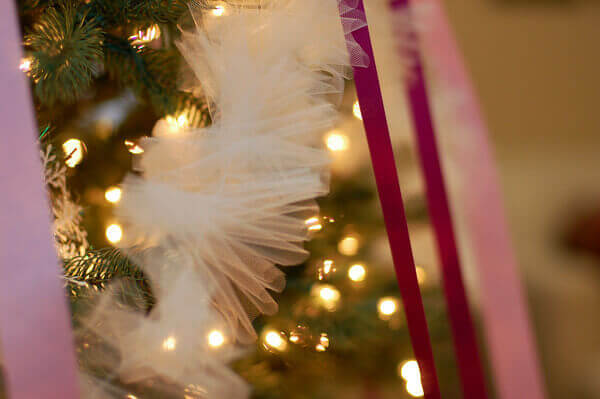 It turned out to be incredibly easy and inexpensive to get a look that I loved. Just tulle, needle, and thread and a few minutes were all that were necessary to make these lovely party decorations.
Want to know how to do it for yourself? You're in luck! Head over to the
Catch My Party blog
for a full tutorial showing how to make these tulle garlands. They'd be perfect for a bridal shower, a wedding, or anywhere you might want something feminine and frilly, frothy and fun. So much more elegant than crepe paper streamers!