Printer-friendly version
Marigolds and paper flowers were prominant decor elements at the Dia de los Muertos party, but the photo candle holders were the most meaningful project of the event.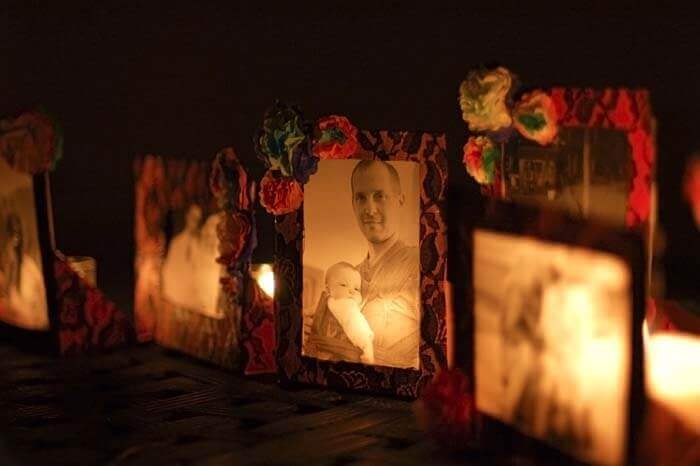 These photos of loved ones who have passed away are what the Day of the Dead is all about: remembering and celebrating their lives.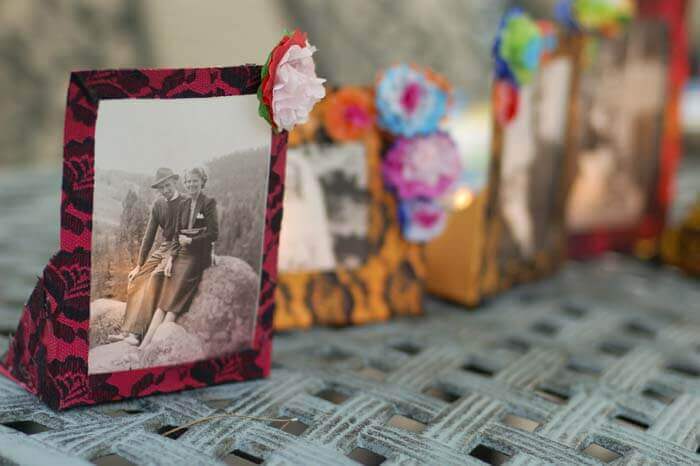 Materials for Photo Candle Holders:
photos printed on velum
scrapbooking cardstock or thin poster board
scissors
lace
Mod Podge
hot glue gun
candle in glass votive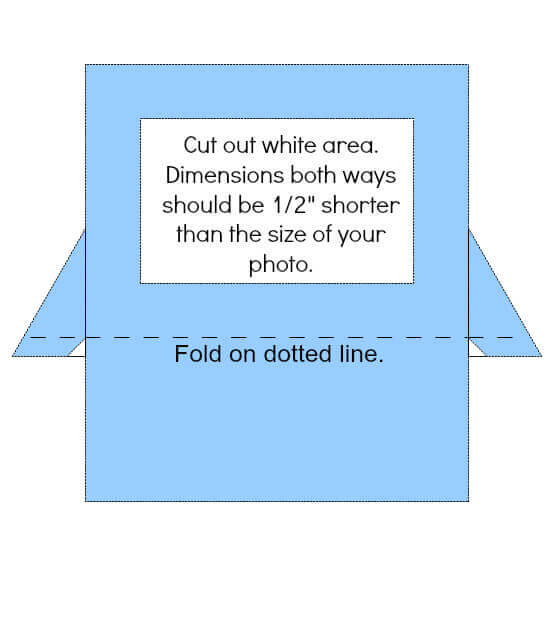 The first step is to cut the shape of the frame out of cardstock.  I've sketched the basic shape in the diagram above, but the specifics are going to depend on what size your photo is.  Visually, I liked it best when I made the frame part 1" wide, and when I made the opening 1/2" smaller than the photo I was using.  So for a 4x6 photo, for example, the interior rectangle should be 3.5"x 5.5", and the exterior rectangle 5.5"x7.5".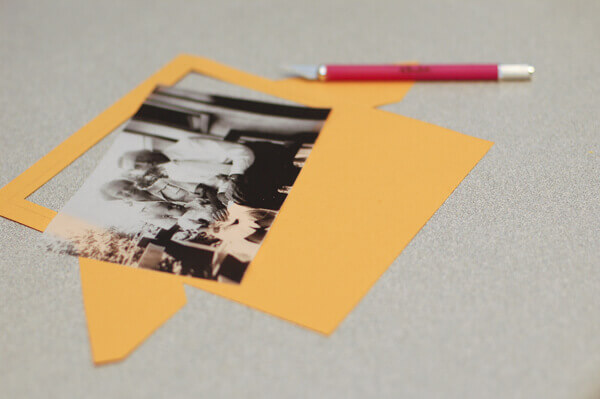 If you're making a bunch of these, it pays to measure once and make a template!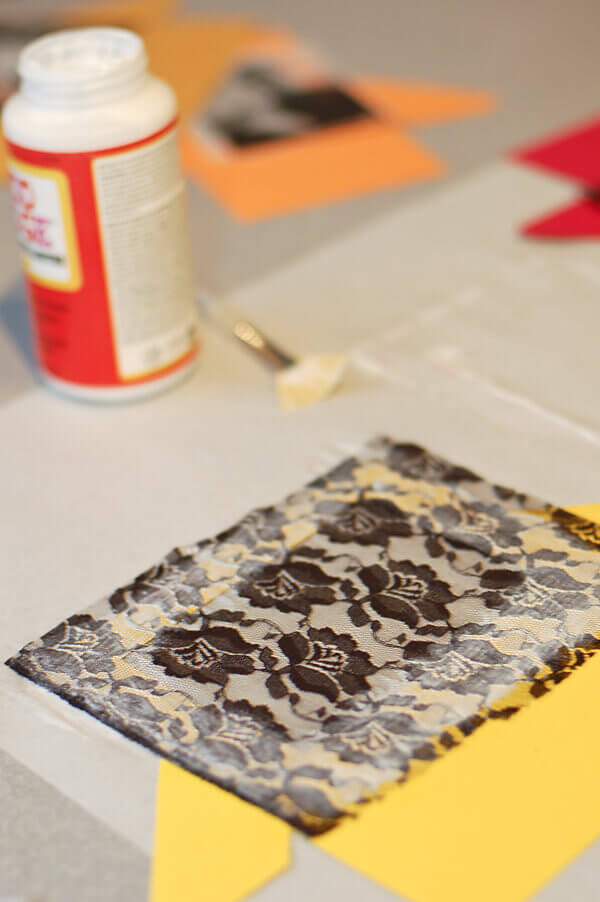 Once the basic shape is cut out, use Mod Podge to glue a rectangle of lace to the front of the paper frame.  Let dry completely.  Once dry, cut away excess fabric from the center of the frame and hanging over any of the exterior edges.
Fold the frame where you see dotted lines in the above diagram.  Use hot glue gun to secure the assembled frame together.  Use hot glue gun to glue the velum picture in the frame as well.  Add miniature tissue paper flowers, if desired.
Place a candle in a glass votive behind the photos.  As the lights dim, the candle will illuminate the photo beautifully, creating a centerpiece that's beautiful both day and night.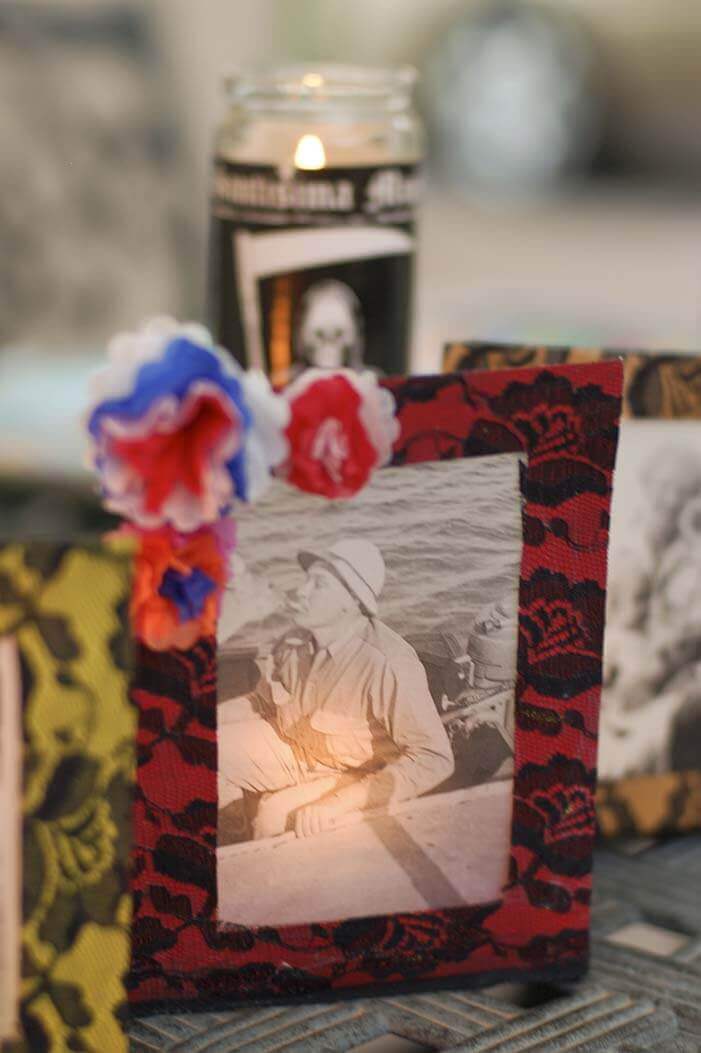 This colorful version with black lace accents was perfect for our Day of the Dead celebration.  But wouldn't it be gorgeous in whites and ivories on a holiday mantle?  In other colors as a display for a first birthday, featuring one photo from each month of life?  At an anniversary celebration, featuring photos from the couple's years together?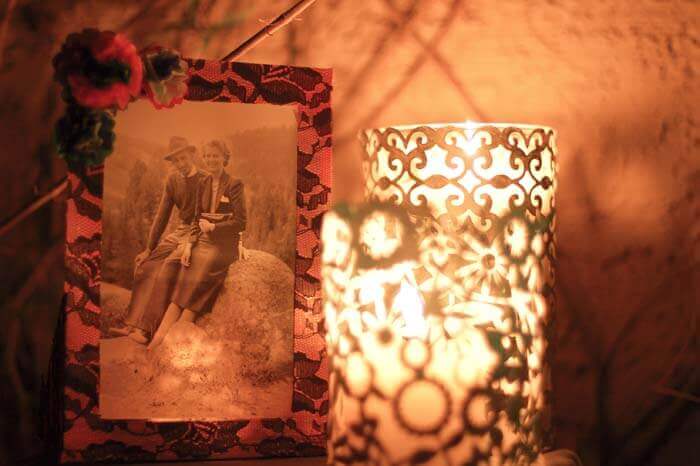 I can imagine so many potential uses for this basic concept!