Printer-friendly version
Are you in charge of bringing the salad this Thanksgiving?  (If you are, lucky you!)  Why not make some custom wooden serving spoons with a wood-burnt design to give as a hostess gift along with the salad?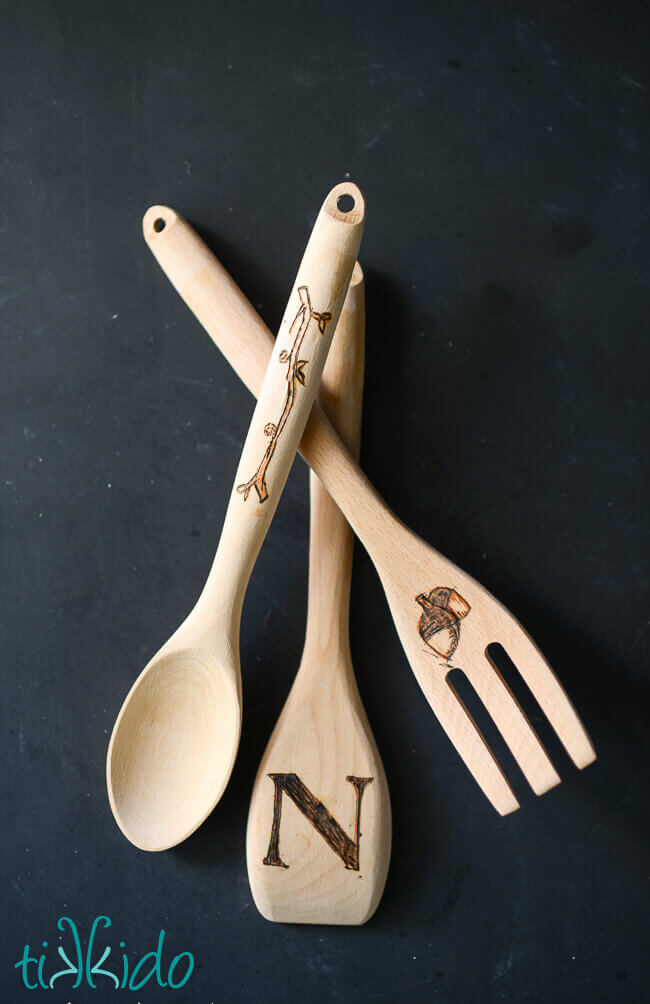 It's a very inexpensive gift to make, and pretty easy, too.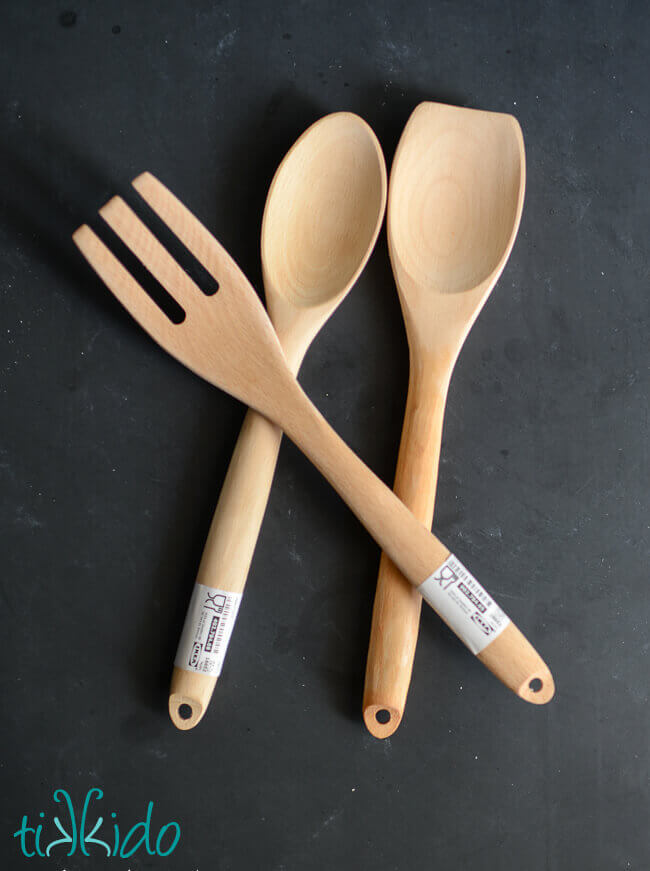 You'll need some wooden spoons (or forks, or whatever type of utensil you want to use).  I got mine at Ikea for less than $2 each.  I will note that the stickers they use on the handles are REALLY REALLY sticky, and were quite a pain in the rear to get off.
You'll also need a wood burning kit.  You can get fancier and more expensive kits, but I have one of the ones that cost about $25, and honestly, I've never used any of the extra stuff that came with it.  If I had to do it again, I'd buy the super basic model.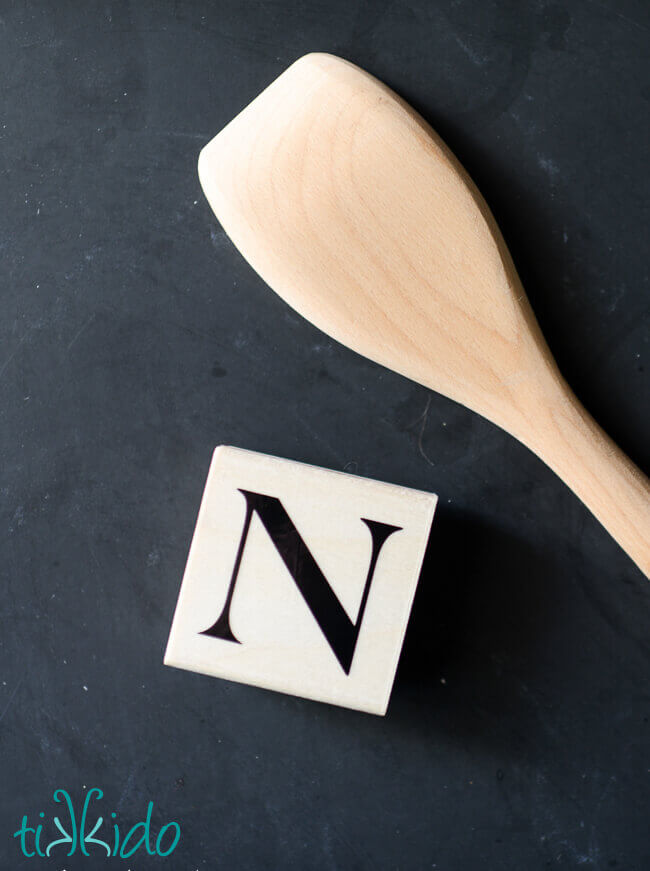 You can sketch your own designs, or just freehand with the wood-burning tool, but if you want a little more guidance, stamps are really fabulous.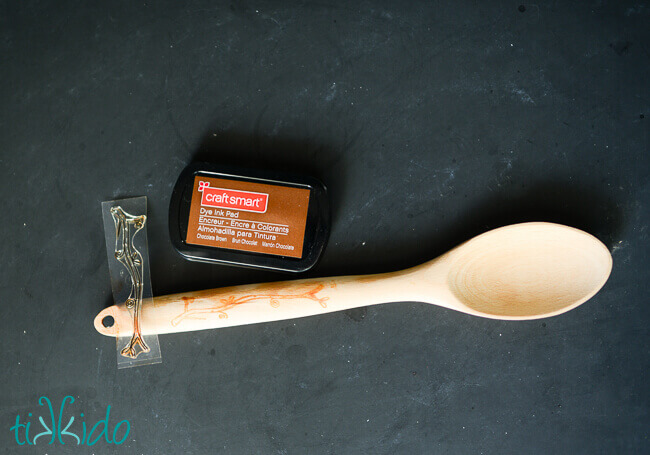 Just stamp the design on (the ink will wash away) and trace the lines with the wood burning tool.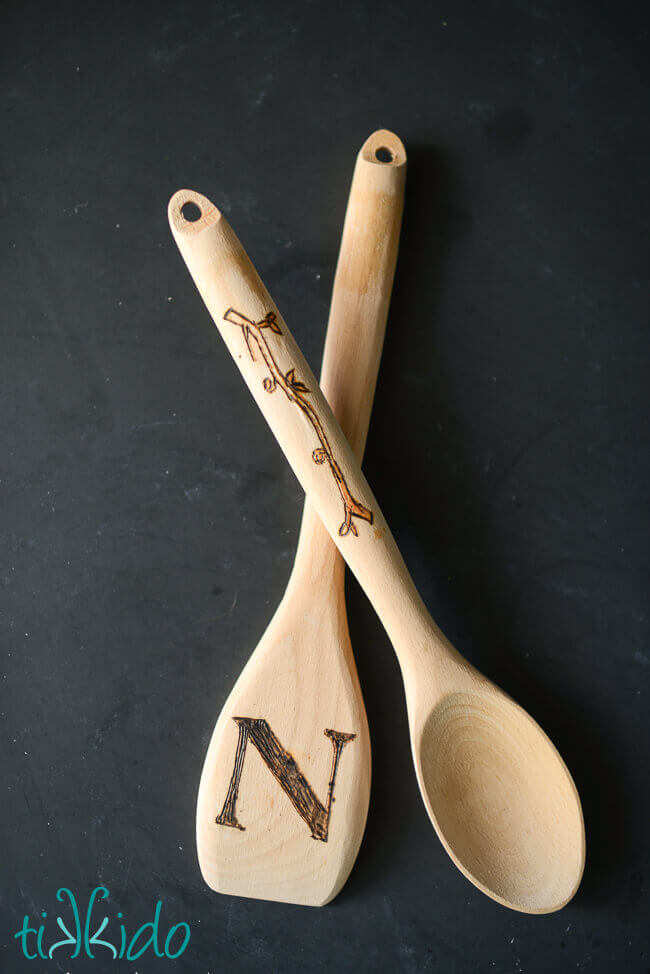 Easy, right?  Well, pretty easy.  If the tip of the wood burning tool gets caught in the grain of the wood it can steer the point of the tool off track.  Just go slowly, and remember that you paid less than $2 for the spoon, so if you need one just for practice, it's totally cool.
I think these would make fabulous hostess gifts, but also wonderful wedding gifts, or housewarming gifts.  To whom would you give a set?