Printer-friendly version
I love hosting holiday parties, and one of the things I do to make it special is to make a big batch of mulled apple cider.  The amazing scent of it greets the guests when they enter the house, and it just smells like a Christmas party.  Plus, it's delicious!  This mulled cider is ezpecially easy to make, because you can use a percolator or a crock pot to make it with almost no effort, and no monitoring.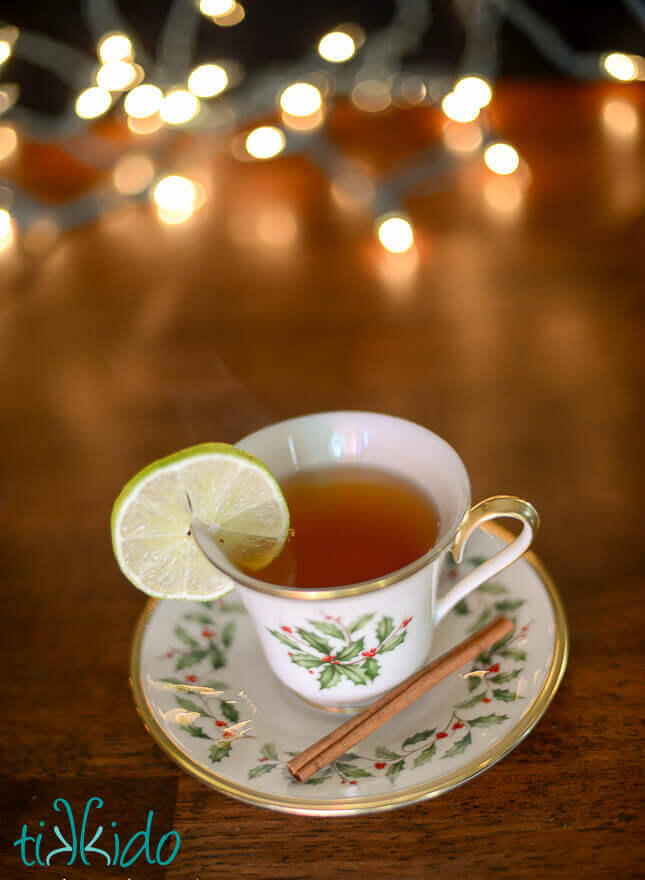 I'm going to share my family's easy technique and recipe for making a large batch of hot apple cider.  It takes just a couple minutes of prep, and it's ready to serve.  Couldn't be simpler.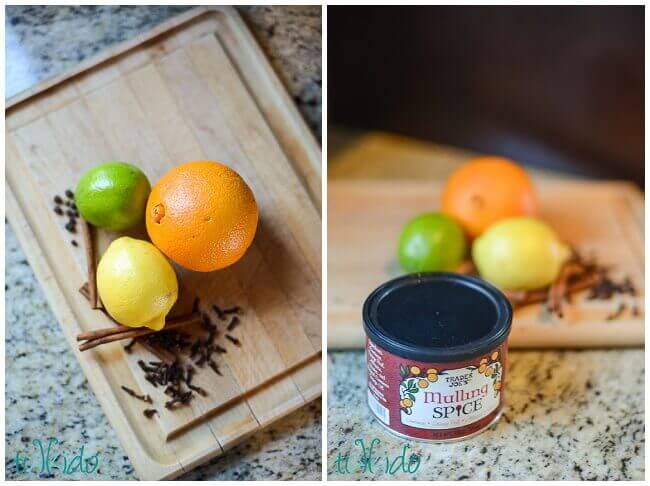 It all starts with mulling spices.  I used to buy Trader Joe's blend of mulling spices, but they didn't carry it last year, so this year I'm ordering it online.  It's a blend of cinnamon, cloves, orange peel, and allspice.  You can get ground up mulled spice blend, but I vastly prefer to make my hot apple cider with whole spices.  
You'll also need one orange, one lemon, one lime, and 1/3 cup of brown sugar.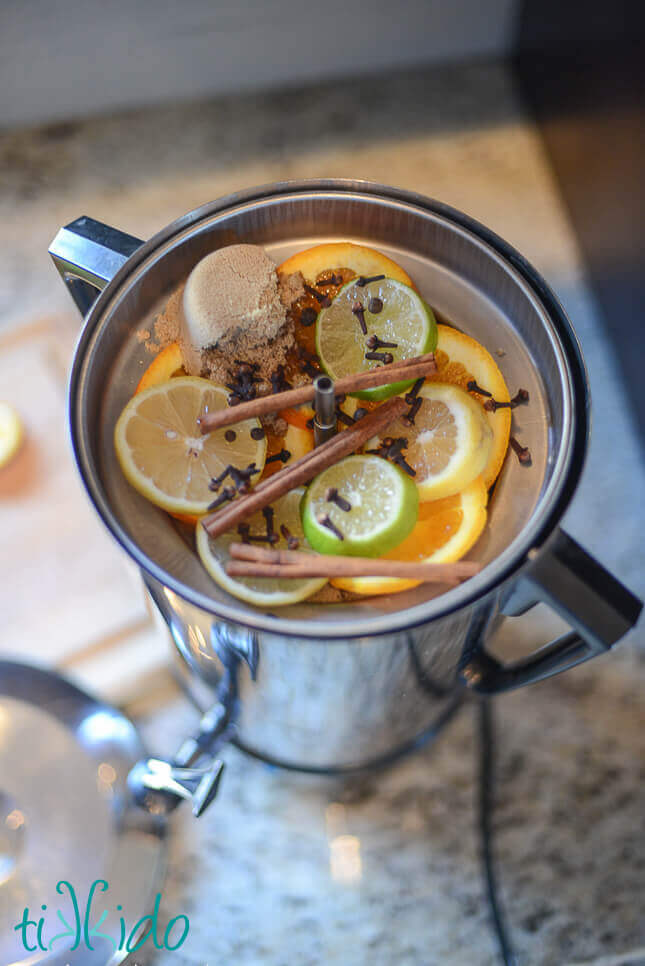 The key to making the mulled cider quickly, easily, and keeping it hot and ready to serve for the whole party is a percolator.  One of those old-style 42 cup coffee makers.
There's a basket in the top of the percolator (I assume it's where you'd put the coffee grounds, but since I don't drink or make coffee, I'm just guessing here).  Slice the citrus, and layer it in the basket.  Add a few tablespoons of the mulling spices and the brown sugar to the basket, too.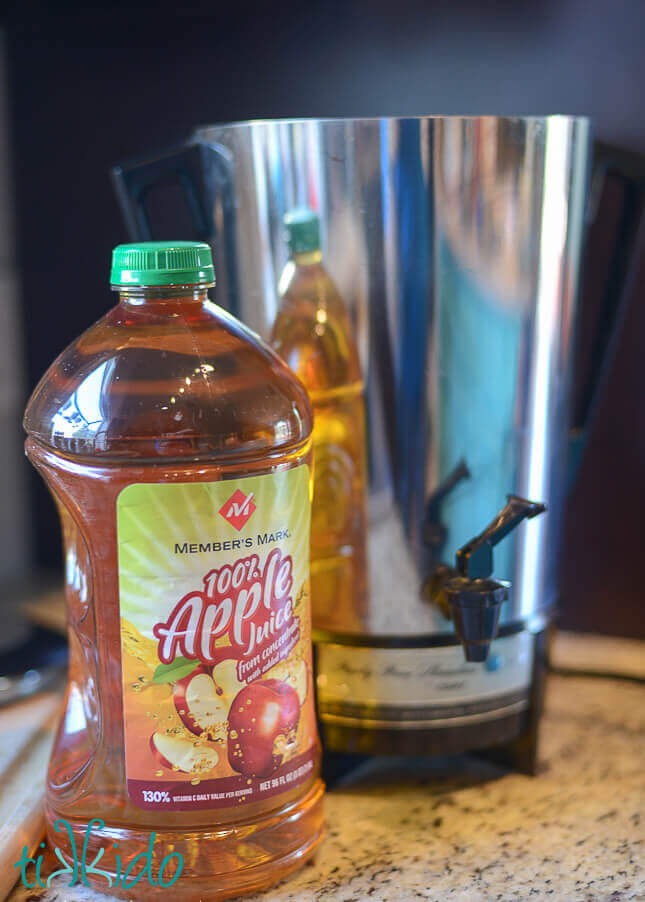 Pour a large jug of apple juice in the container (right on top of the spices and such, the apple juice drains down into the chamber below).  Pop on the lid, plug it in, and the percolator does its magic.  The apple juice heats up to the perfect temperature, rises through the center tube in the percolator, and rains down on the mulling spices and citrus, infusing the juice with those fabulous flavors.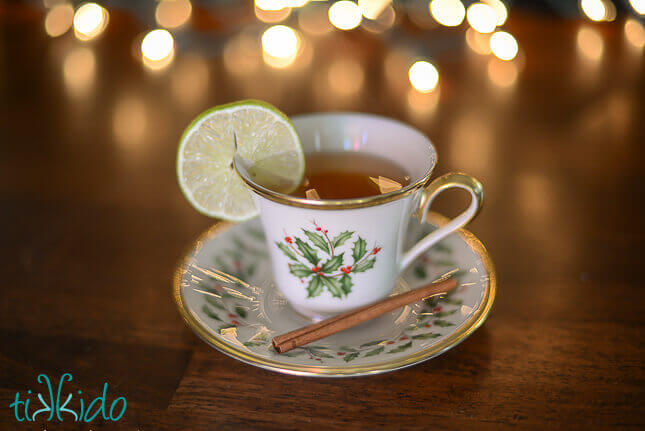 There's no straining, no ladling, no fussing with crock pots or pots on the stove.  There's no reheating, and the guests easily can serve themselves.  It's the perfect addition to any holiday party.
Want a more adult take on a mulled beverage for the holidays?  Try making traditional wassail using the same mulling spices!